Pearlescent Tri-Fold Snowflake Cards
1
Posted on 21st November 2018 by Sylvia Ames
Filed under Card Making Ideas, Seasonal Crafts, Christmas Craft Ideas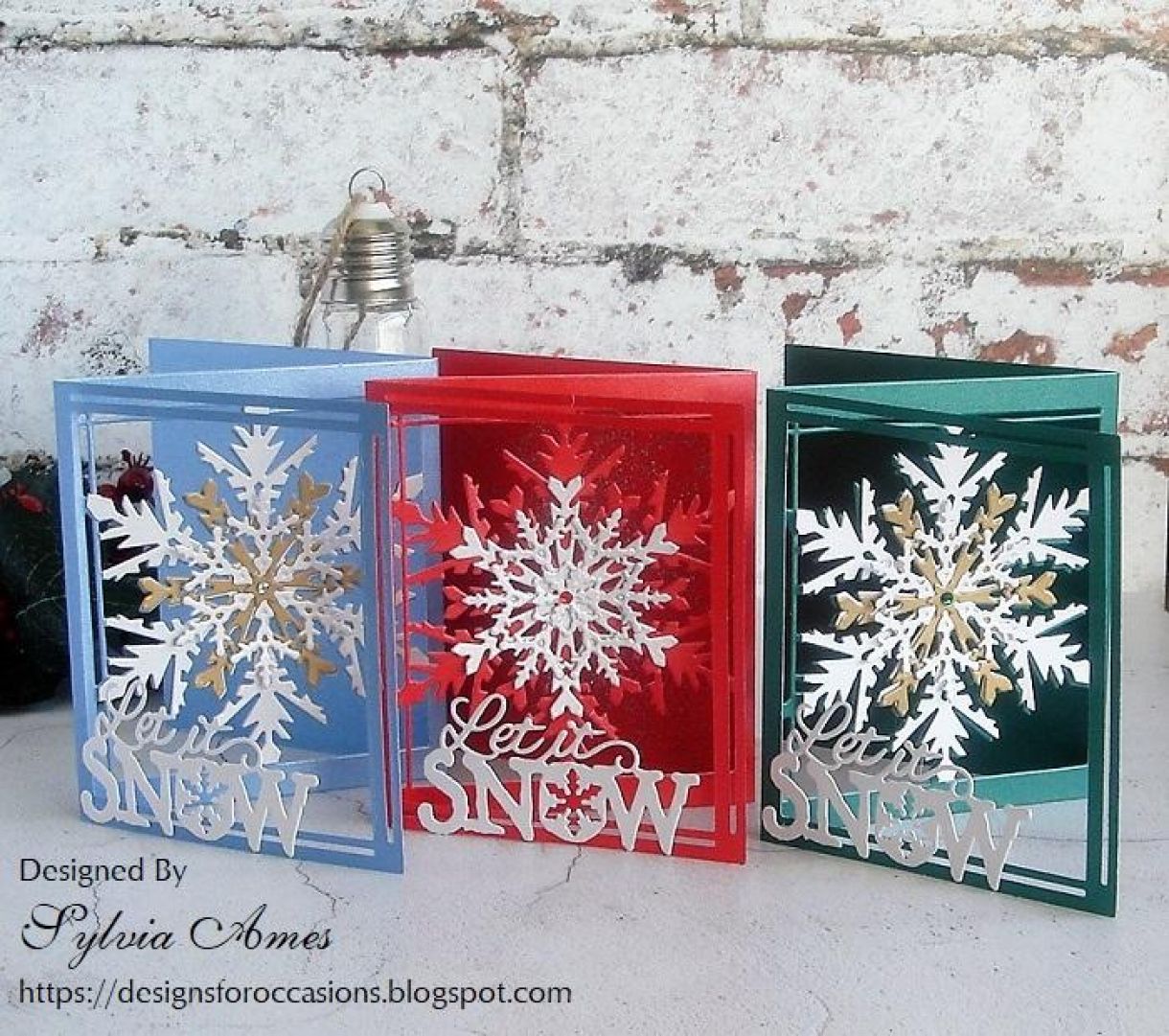 Hello, Sylvia here with a selection of die cut tri-fold Christmas cards made with papermilldirectDouble Sided Pearlescent 300gsm card.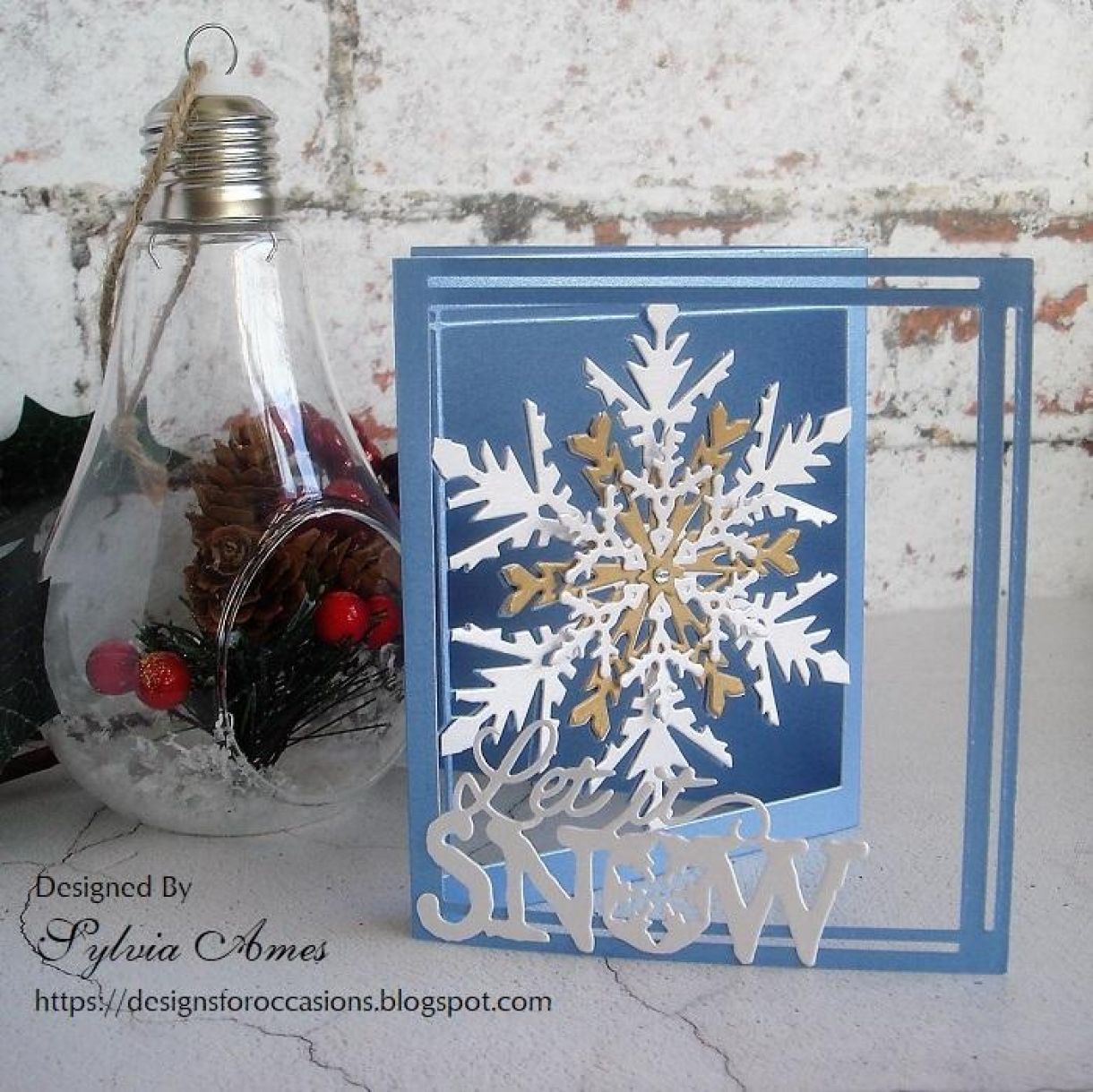 I bought a Sizzix tri-fold card die last year, cut it out once using a thin card and wasn't happy with the result, it was a little floppy and didn't hold up well. This year I was determined to use the die and tried it with the 300gsm Double Sided Pearlescent card. This is a nice firm card and being double sided was ideal as both sides of the card are on show. The card cut out beautifully with the thin die and when folded was firm and held the shape well.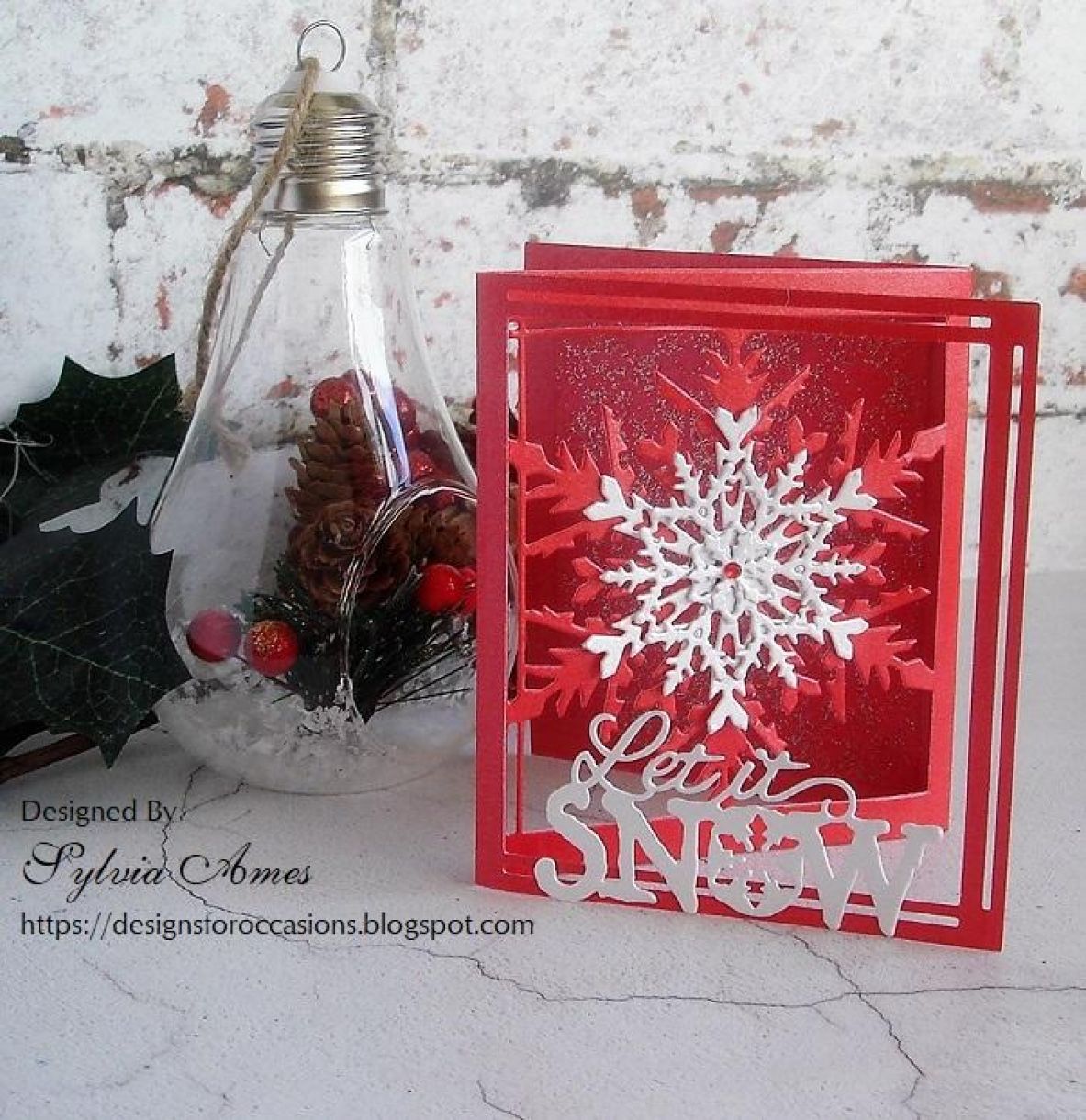 The cards, snowflakes and wording embellishments were cut using Xmas Red, Xmas Green, Maya Blue, Harvest and Ice SilverIce Silver Double Sided Pearlescent card. There was a nice square of card cut out of the front of the card which I used on the inside of the red card. I stamped and heat embossed it with sparkly embossing powder before attaching it to the inside back of the card. I left the other cards plain.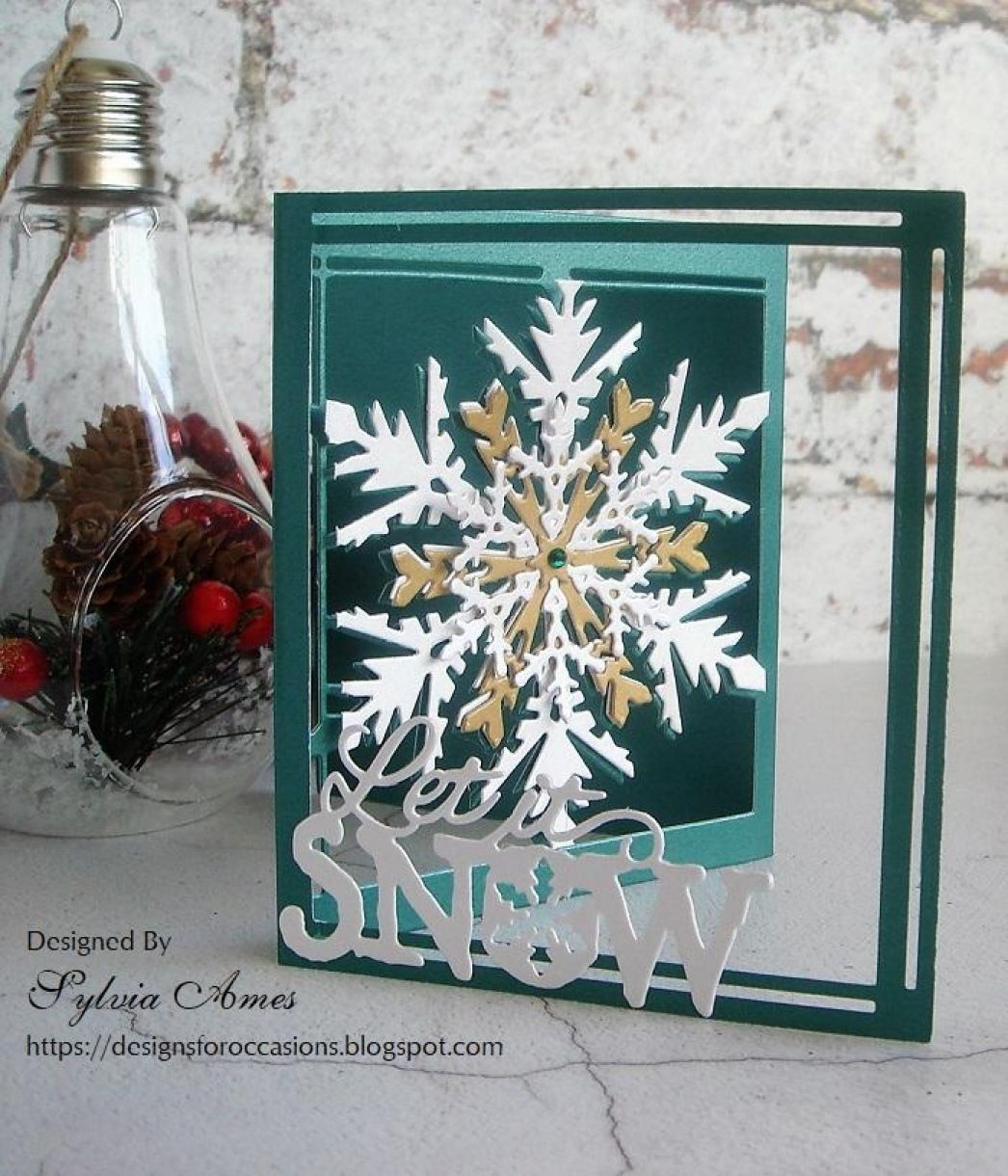 The card below was cut from Blu Sirio Colour Card, another 300gsm card, and the embellishments were cut from the Iced Silver Double sided Pearlescent card. The inside back of this card was stamped with a large background stamp using distress oxide inks.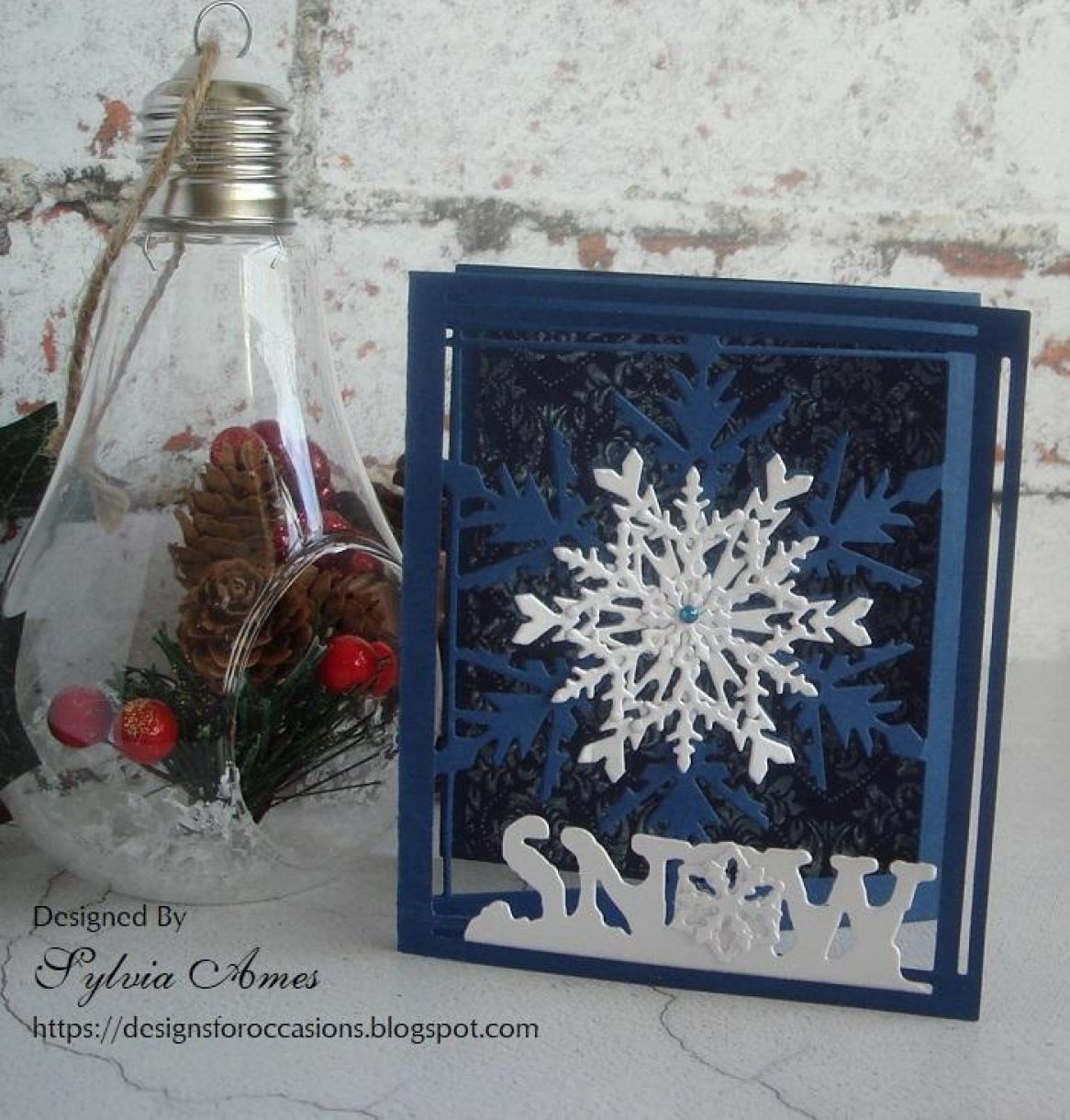 I added a coloured gem to the center of each snowflake to finish off the cards.

Sylv xx