Three Cards from ONE Die-Cut.
0
Posted on 3rd June 2021 by Barbara Daines
Filed under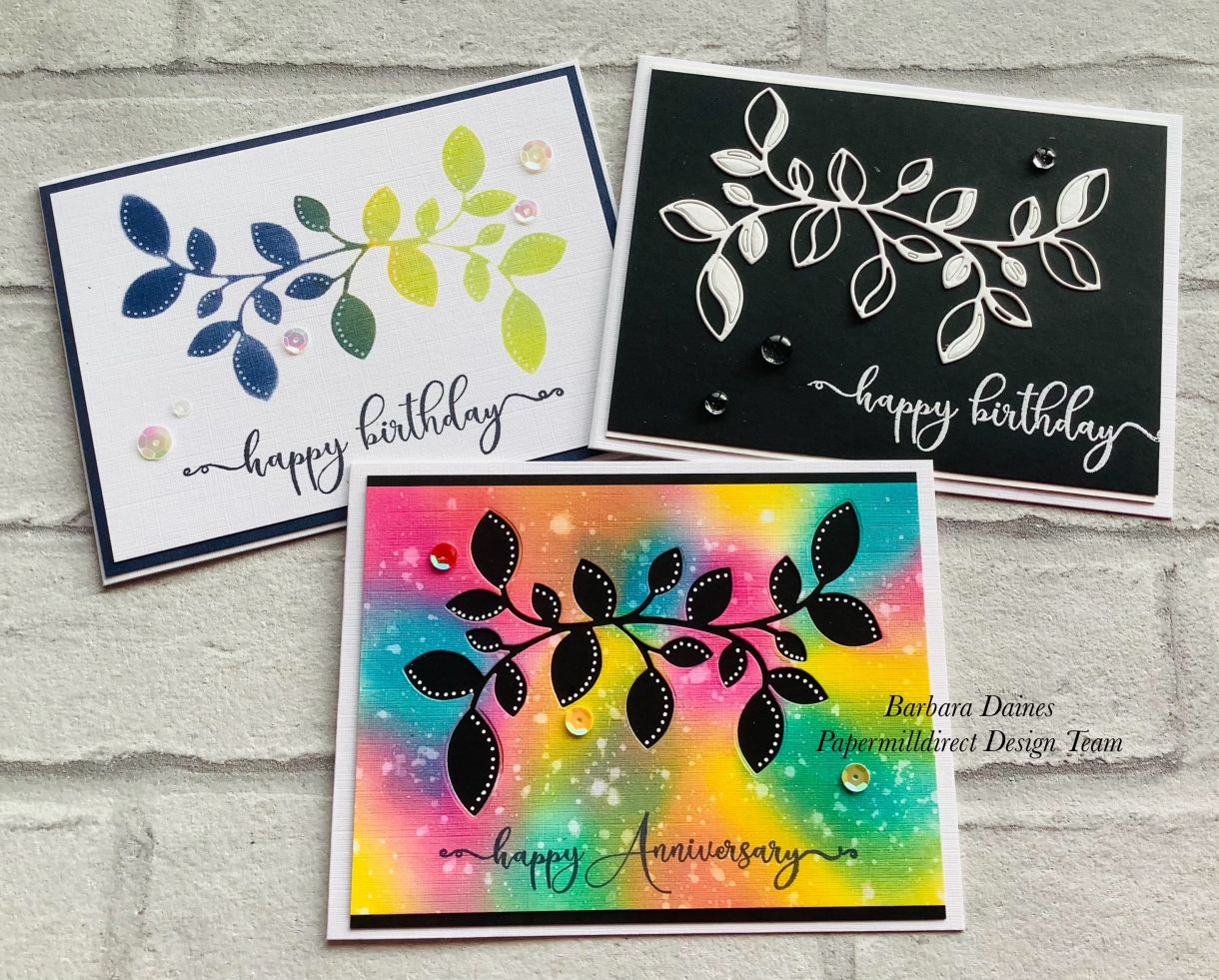 Hi, Barbara here from the Papermilldirect design team, to show how to get the most out of your die-cutting. I've made the following three cards with just ONE 'run-through' of the die.
I gathered the following products together before starting.
Papermilldirect cardstock in,
White Linen 225gsm
Teal Plain 240gsm
Ebony Cumbria 270gsm
Navy Plain 240gsm
A foliage metal die
A selection of Distress Oxide Inkpads.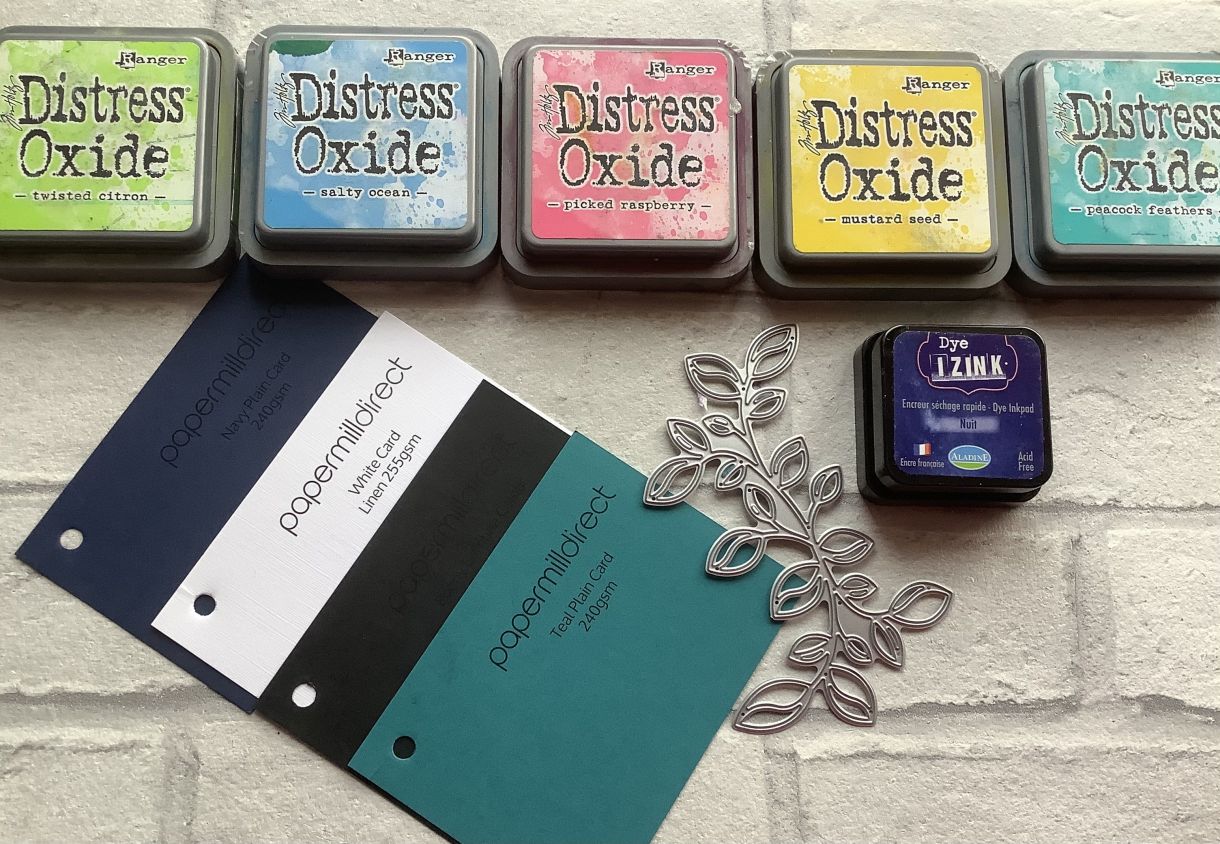 I started by cutting 2, 5.5" x 4" white linen and 1, 5.5" x 4" ebony layers
From one white pieces, I die-cut the image, then put it to one side until later.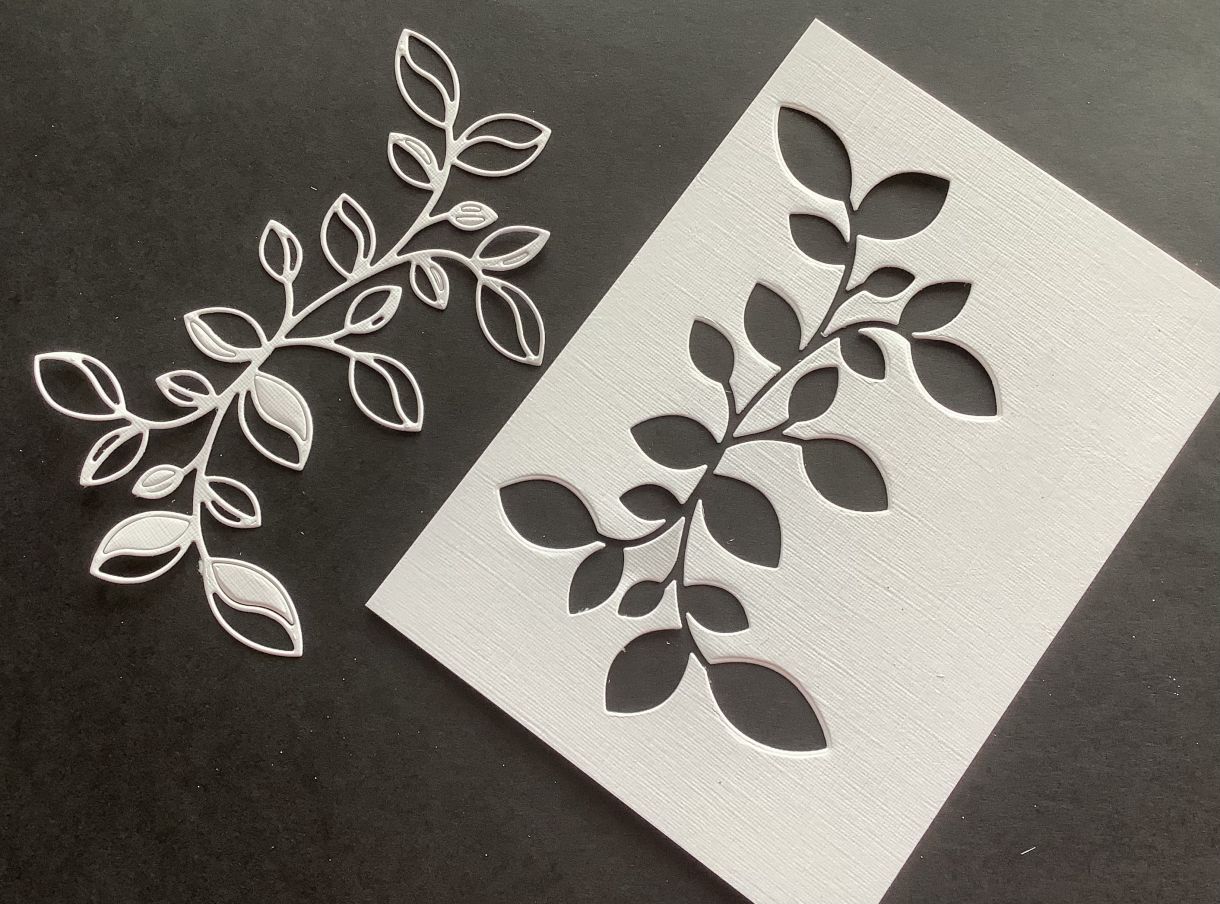 Then I flipped over the same piece as I had cut from, and used the reverse as a stencil to ink through, onto the second piece of white linen.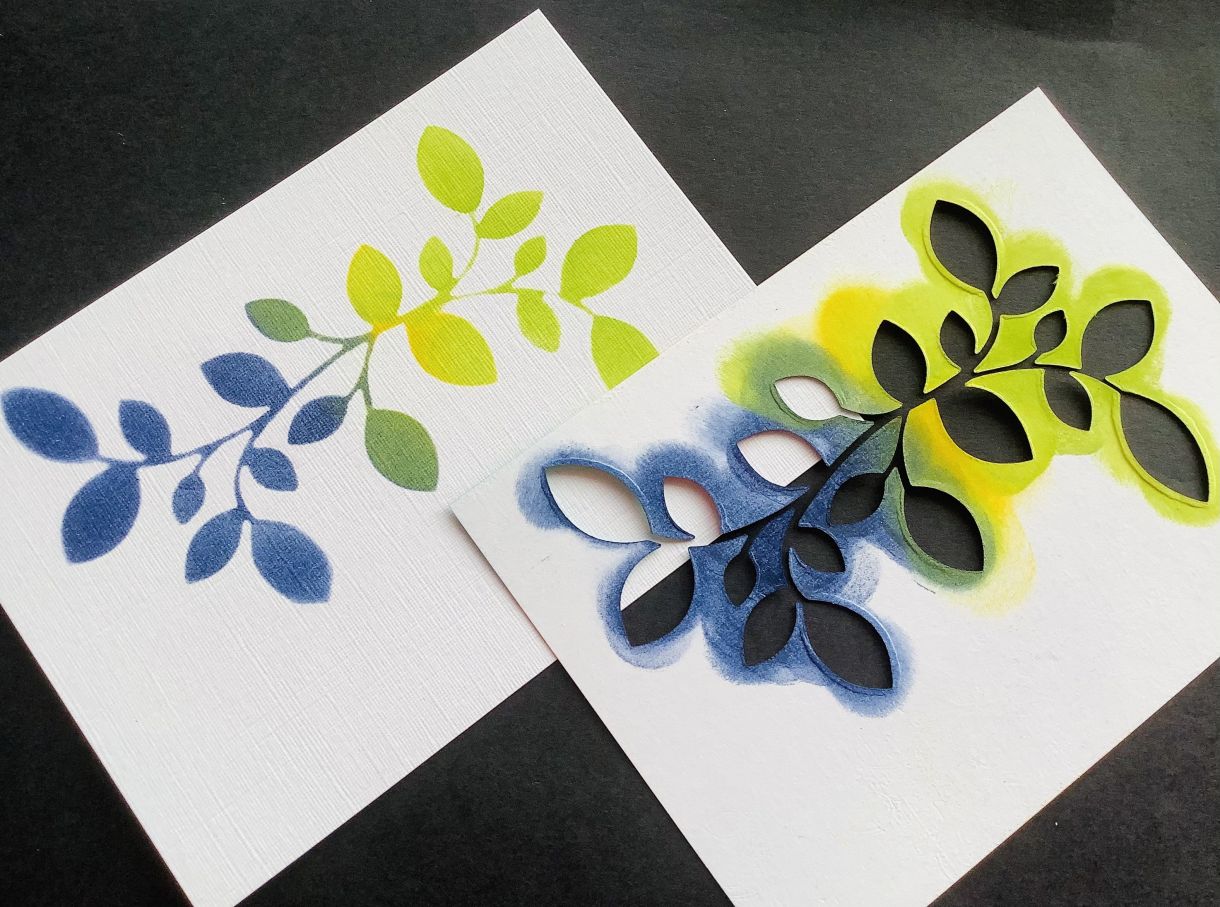 Now, I put the inked piece to one side and flipped the piece I'd used as a stencil, back to the front. I carefully used the inks to fill the whole page with colour. A few splashes of water gave it more interest.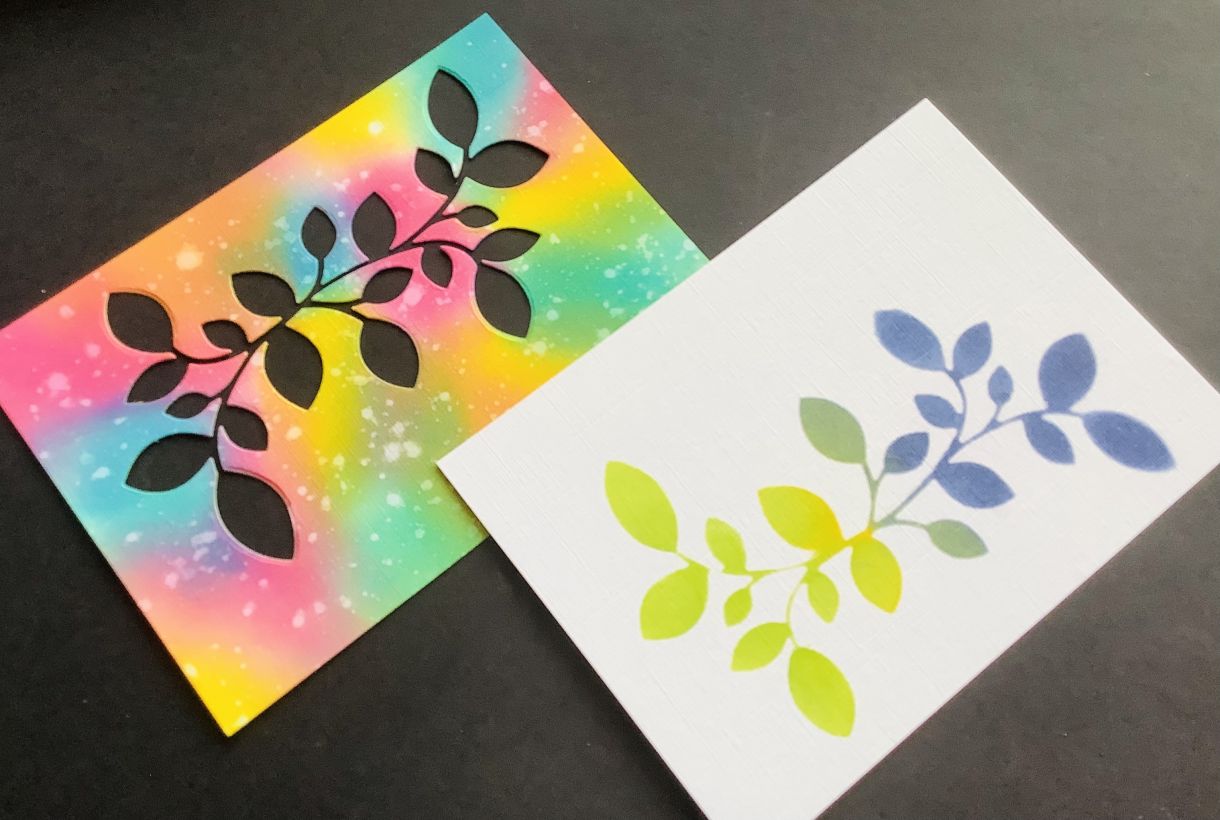 I stamped all the sentiments at this stage.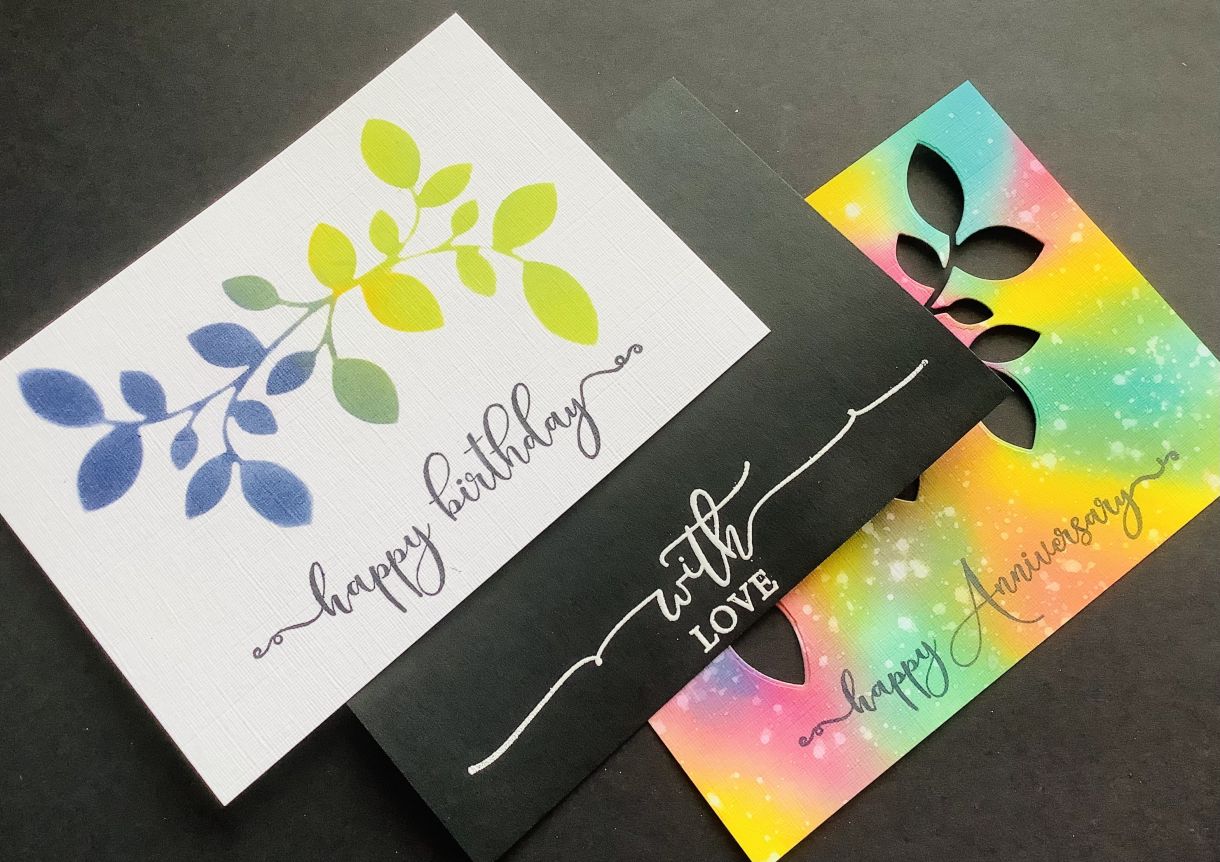 Now, to finish all three cards:-
I mounted the die-cut image to the ebony layer.
The full coloured piece was mounted onto ebony.
The stencilled piece was mounted onto navy. ( I chose navy because of the colour of ink I'd used to do the stencilling)
These three pieces were then mounted onto A6 card bases made from white linen.
A few gems, and some doodling made with a white pen, finished them off.
Such an easy way to get three cards from one die, without cutting lots of times.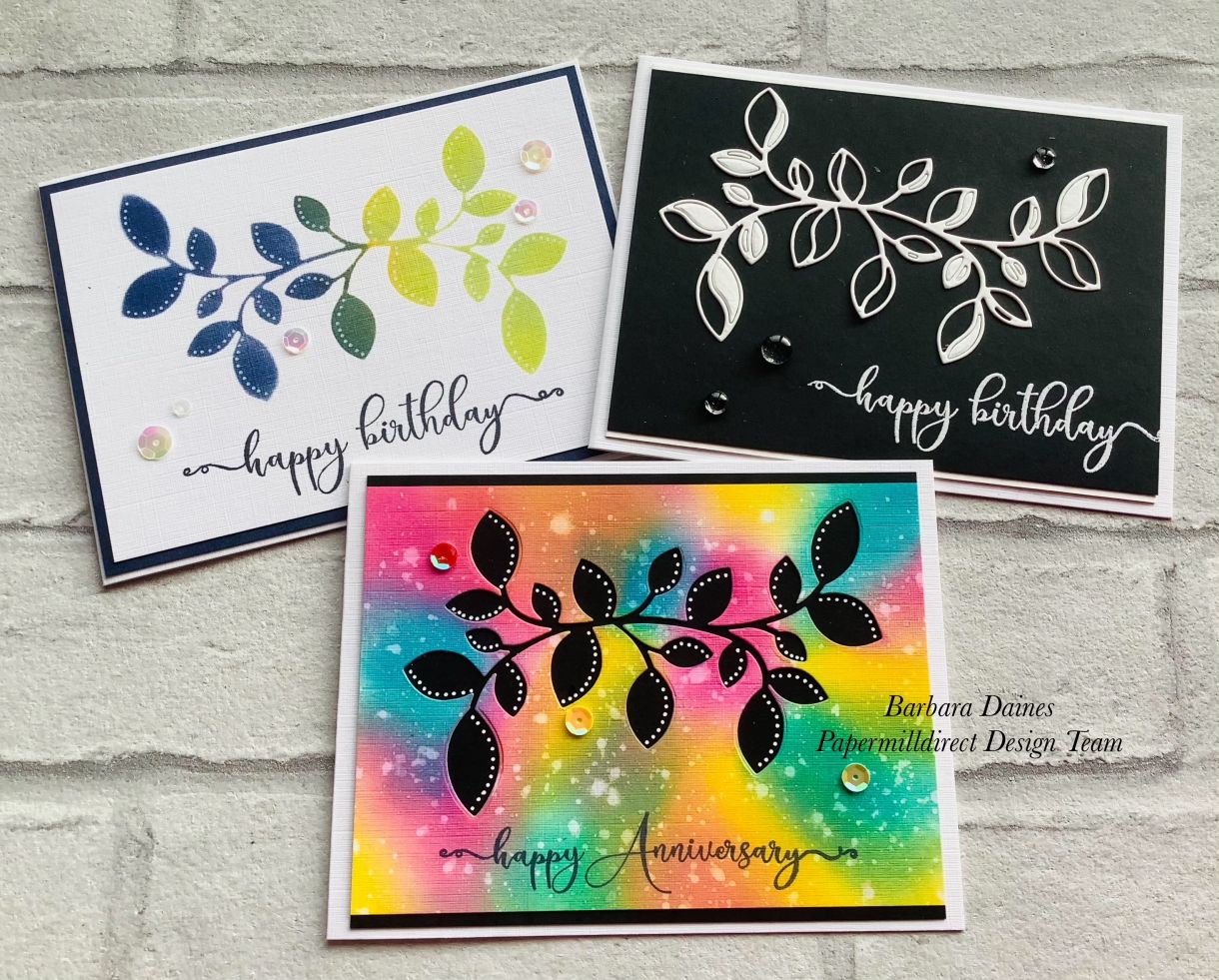 I went on to do a second set, where I coloured some of the 'leftover' bits of the die-cut to make it slightly different, and used different coloured inks to stencil.

So, I got SIX quick cards from two passes through my Big-Shot machine.....easy peasy 😄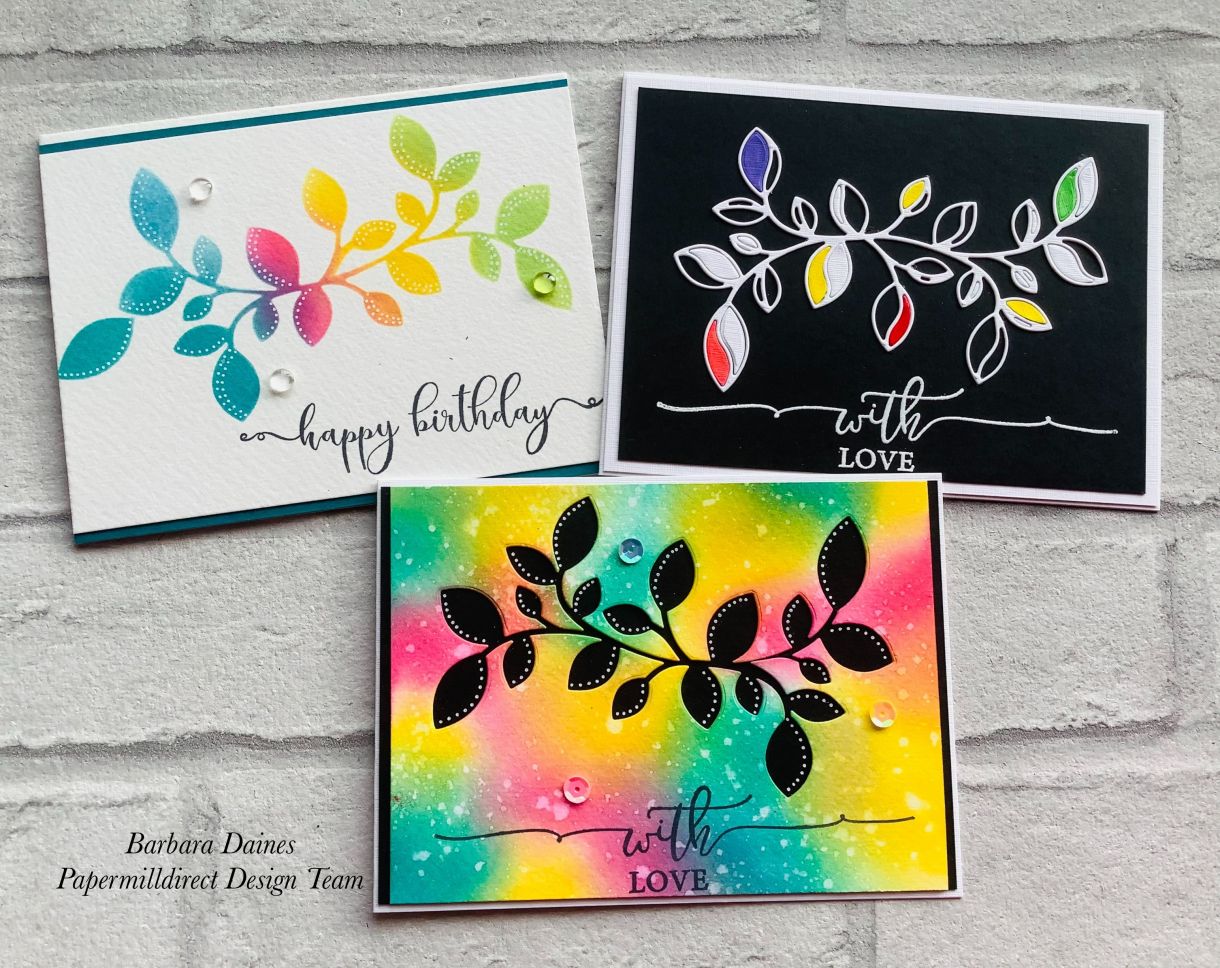 Why not give this a try, you could certainly increase your finished card collection very quickly.
That's all for now, so happy crafting and stay safe.
Barbara x