Summertime Treats - A Layered Lolly Card
0
Posted on 20th June 2020 by Ben Francis-Neun
Filed under Card Making Ideas, Projects And Cards By Type, Celebration Cards, Cards For Children, Kids Craft Ideas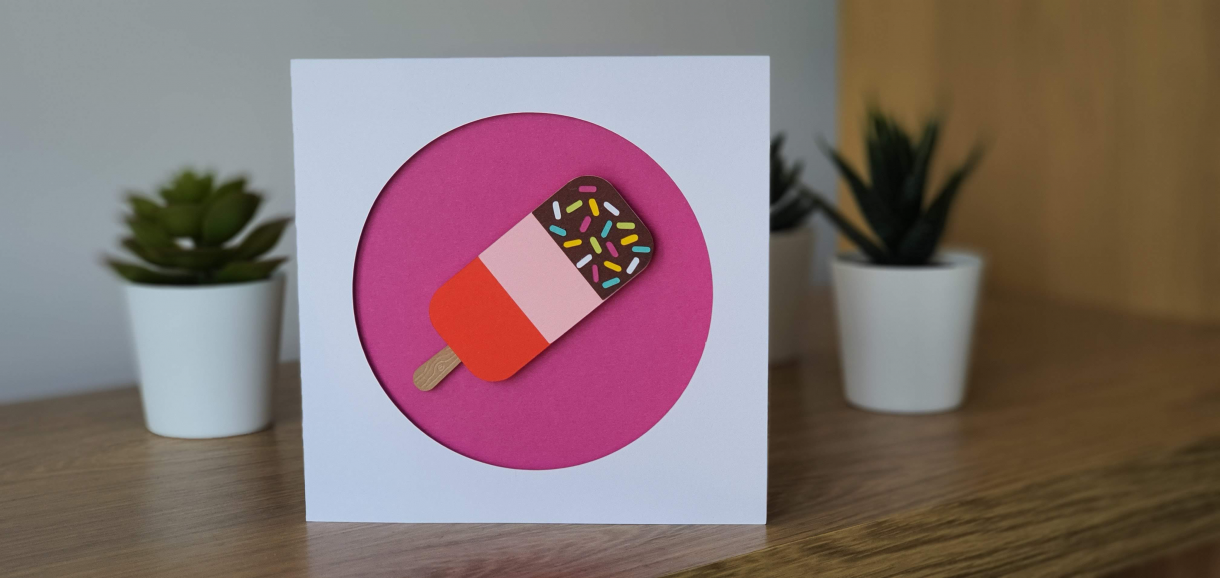 Hello all, it's Ben here from Crafting Clever on behalf of the Papermilldirect Design Team, with my debut card design.
As the weather starts to heat up this summer, show your friends how cool you can be with this tasty looking retro ice-lolly card, made with Papermilldirect's brand new Mixed Card packs!

-------
To make this card you will need the following craft paper:

*HEY! Did you know? You can now get a bunch of these colours all in one handy pack, with Papermilldirect's new Summer Mixed Card Pack!!
You will also need the following craft supplies: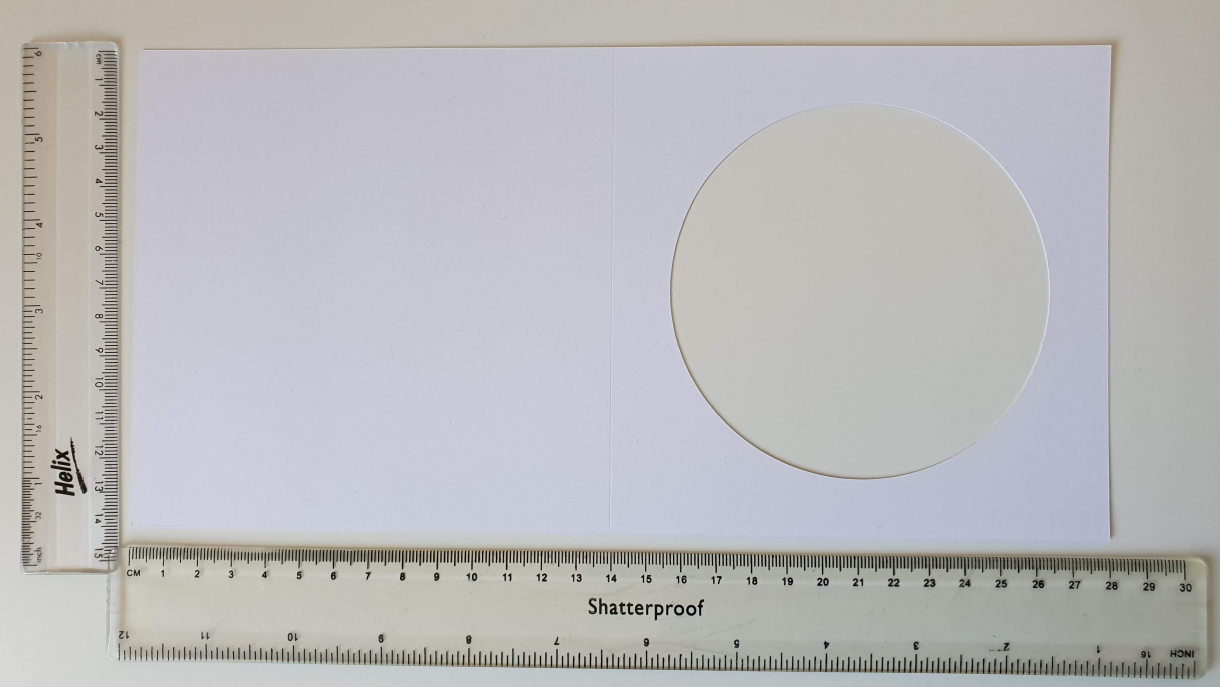 To make the main body of the card, cut a rectangle 28cm x 14cm out of the White Card Super Smooth 250gsm, and score along the centre point at 14cm, using a scoring tool or blunt knife. Using any round object you have to hand as a guide, cut a 10cm diameter circle out of the centre of the right hand half of the card. Fold along the score line.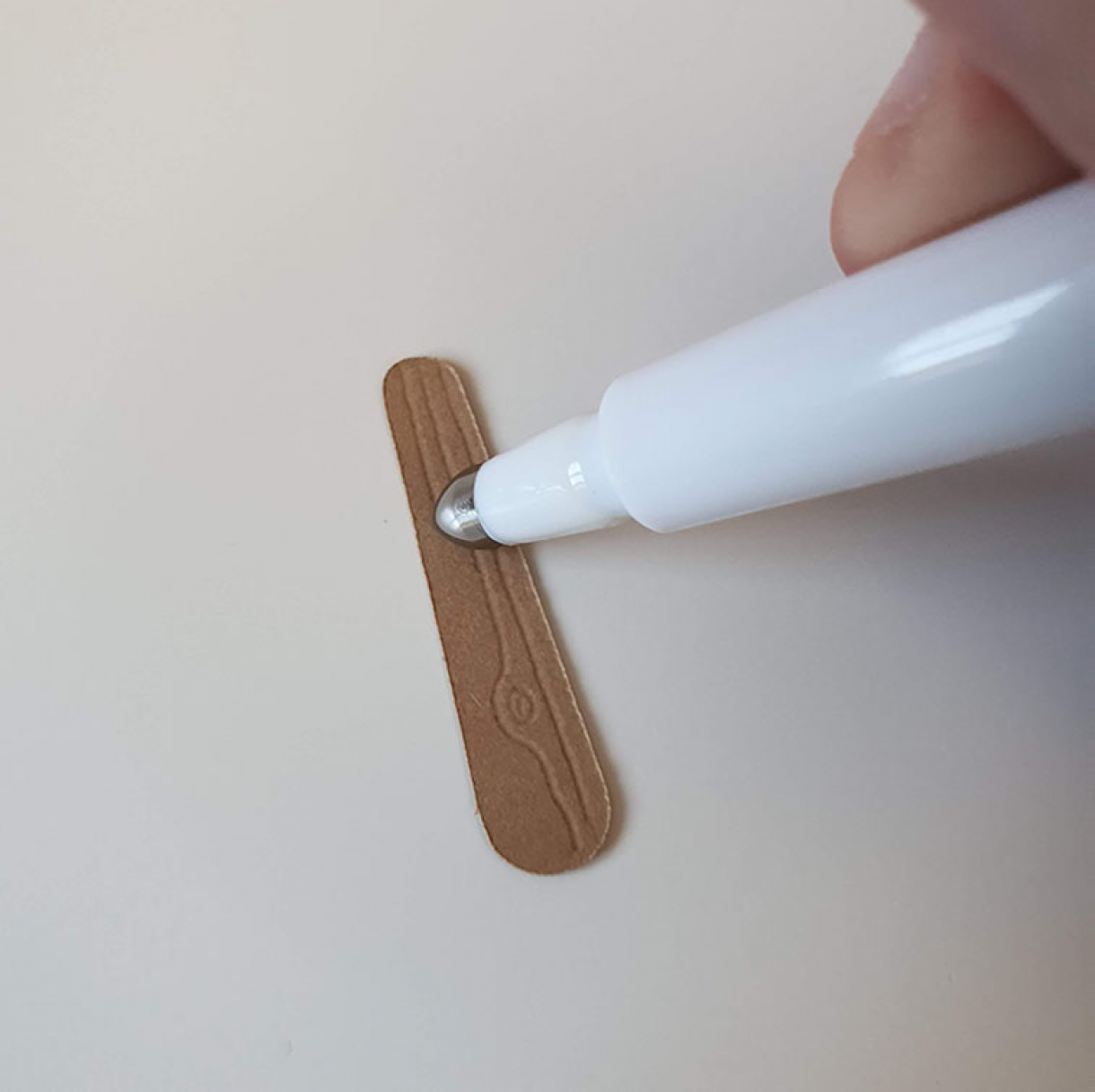 Next cut a small oblong, roughly 3cm, of the Buff Smooth Card 260gsm that is thicker at one end, and then using your scoring tool, draw a wood-grain effect into the surface of the card [HANDY TIP: If you don't have a scoring tool, an empty, dried-out ballpoint pen is a great substitute!].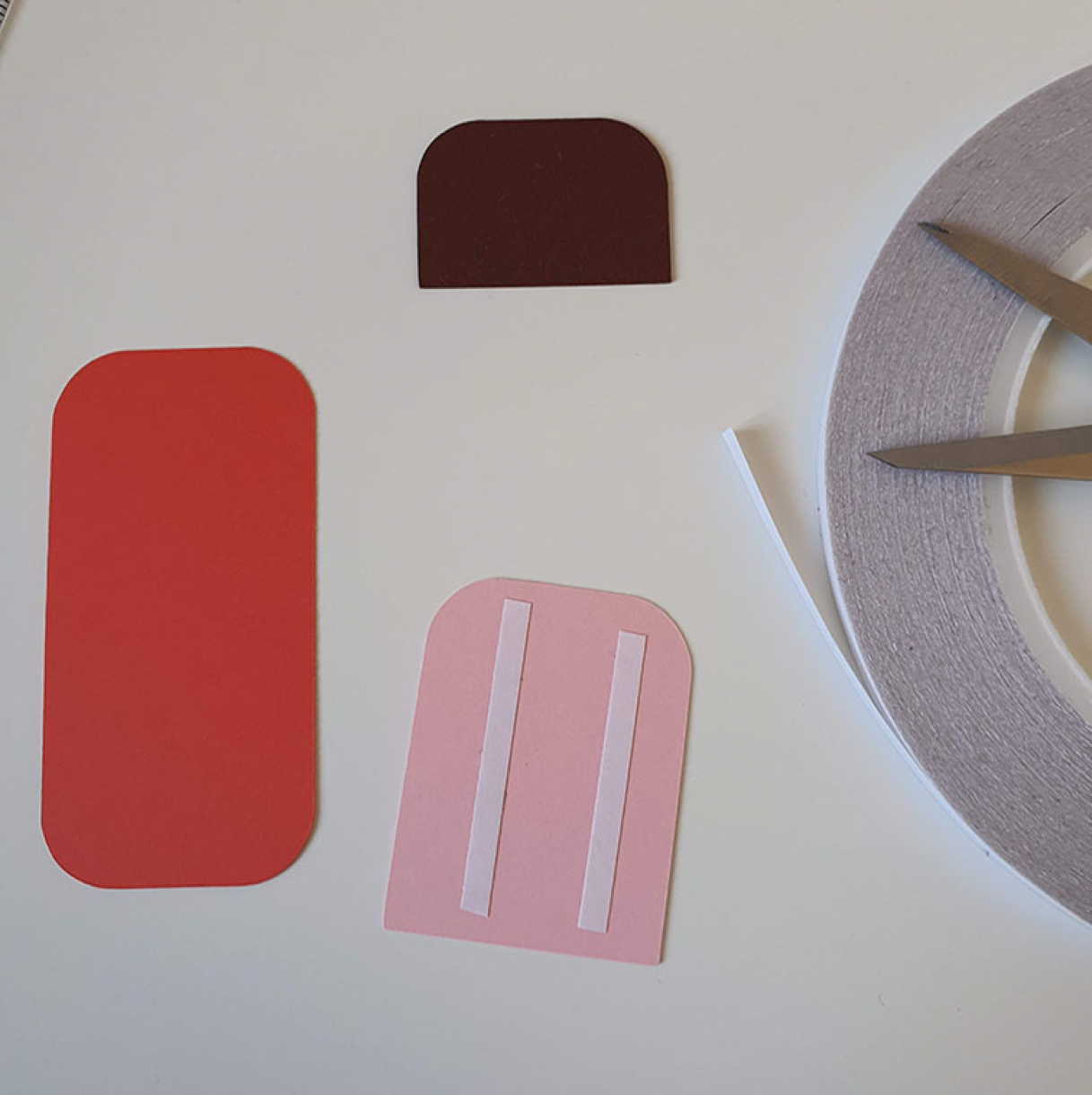 Now for the body of the lolly - Cut a 7cm x 3cm oblong from the Post Box Red Smooth Card 240gsm, and then use that as a guide to also cut one from the Baby Pink Plain Card 240gsm and Mocha Brown Plain Card 240gsm, but cutting them shorter as you go, to create the layers of the lolly. Use your Glue or Stick it! Double Sided Tape on the back of the Pink and Brown pieces and layer them up.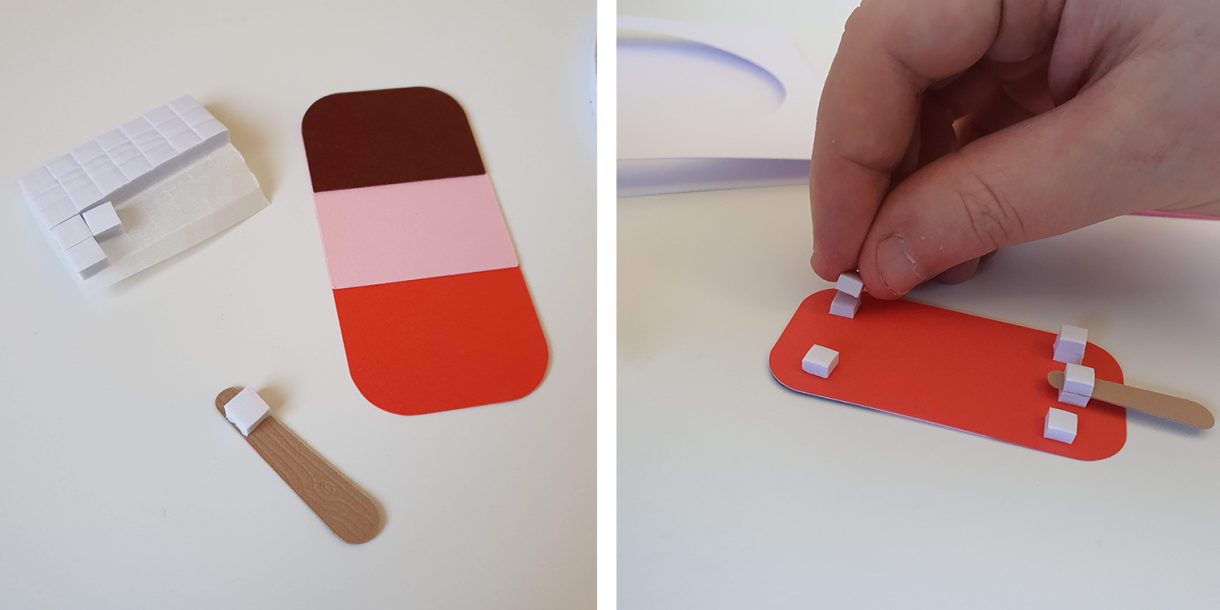 Use your Stick it! 3D Foam Squares to attach the stick to the back of the lolly, and then across the back of the lolly to give the layered effect - note: for a deeper effect, you can double up the foam squares on top of one another, just be sure to peel off the backing in between the two layers!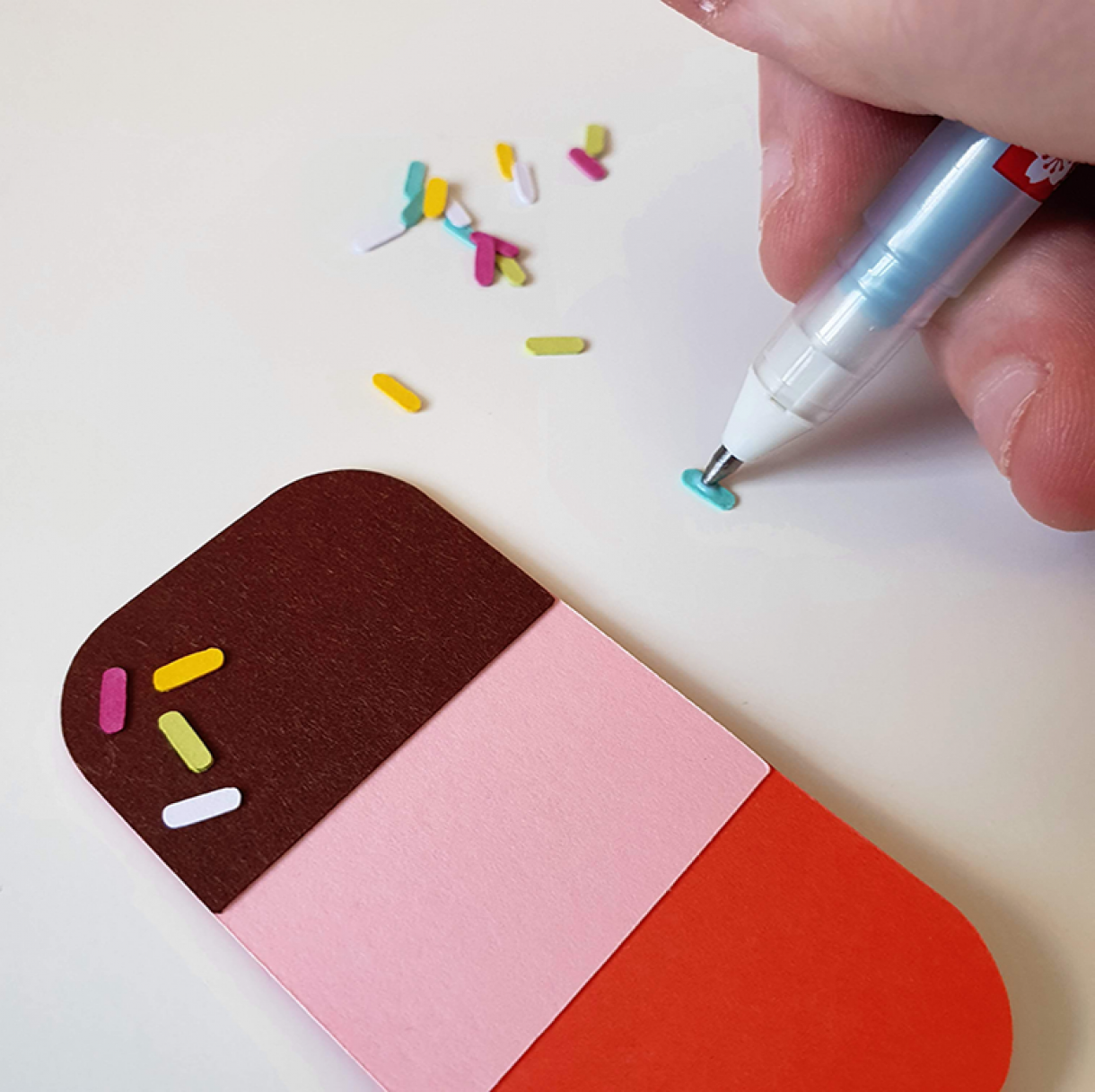 Cut out a random selection of sprinkle shapes out of whatever coloured card you wish to use. [HANDY TIP - If you don't fancy cutting all of these little sprinkles out by hand, why not use a hole punch or replace them with whatever sprinkles you might have lying around, such as little gemstones or confetti?]
Using your glue of choice (I used a handy little glue pen here), stick your sprinkles across the "chocolate" portion of your lolly.
Finally, cut a 13cm x 13cm square (just smaller than the size of your white card body) out of the Raspberry Pink Plain Card 240gsm and line the outside with some more foam squares, and stick it inside the front of your card, behind the circle cut-out. Stick down your lolly in whatever position you want and there you have a cute, bright card, sure to bring a smile to anyone this summer!