Stitched Circles
0
Posted on 27th April 2021 by Barbara Daines
Filed under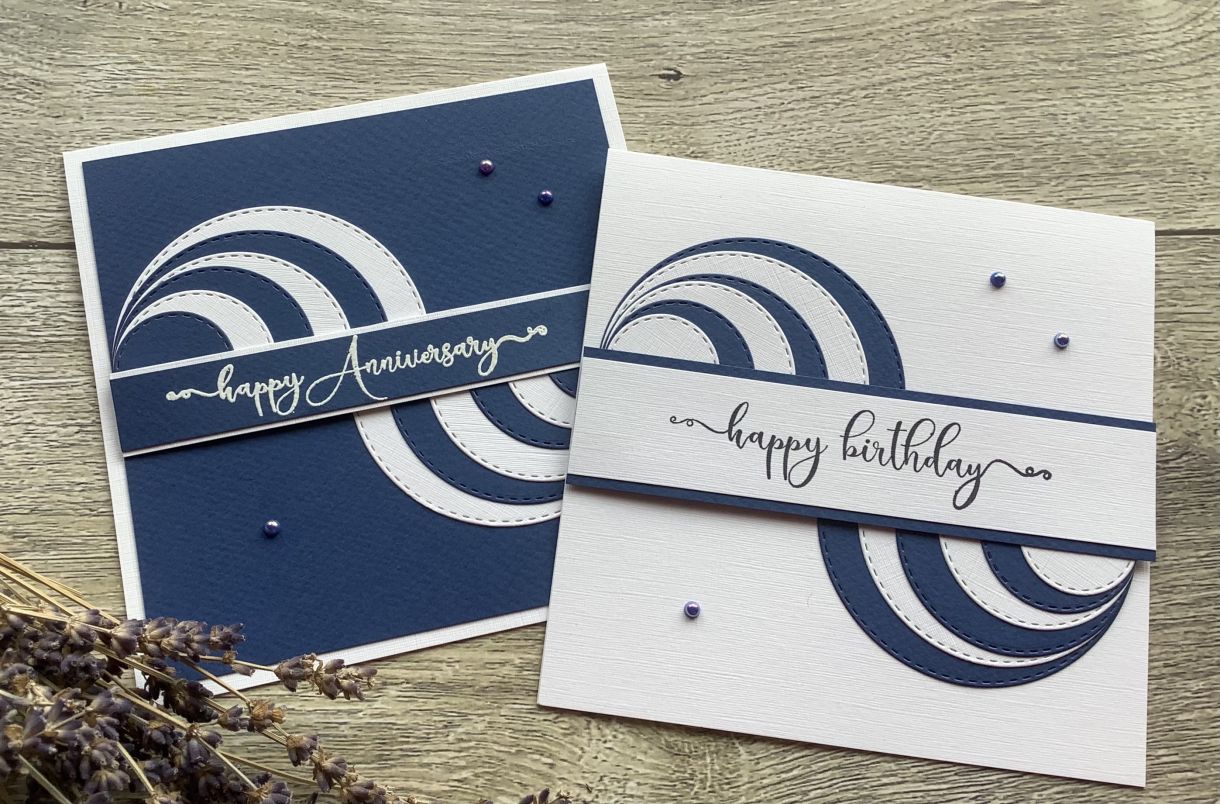 Hi crafters, Barbara here and I'm back today with a couple of very easy cards.....this design seems to be quite trendy at the moment on the Internet, so thought I'd give them a go 😄
I like to gather all components together before sitting down to assemble my cards. It's so much quicker doing this 😄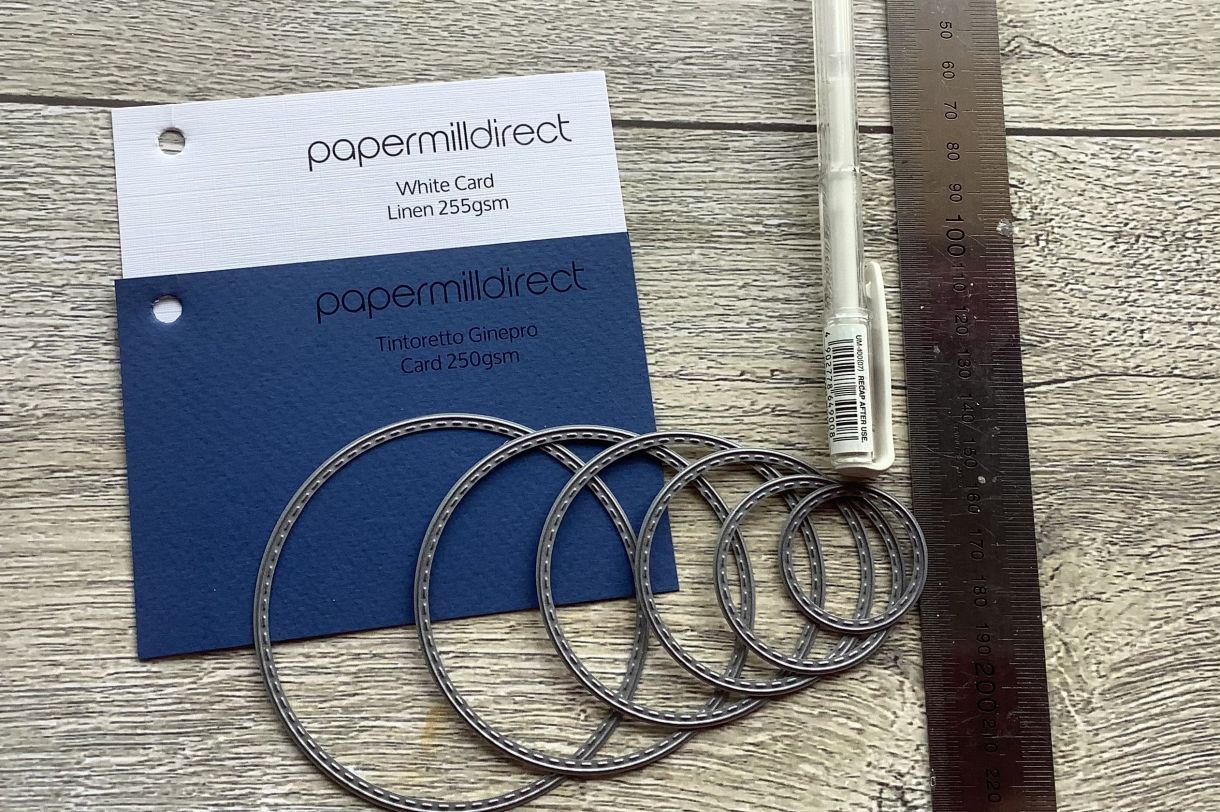 All I needed for these two cards were
Cardstock, white linen and dark blue Tintoretto Ginepro.
Stitched circle dies.
A ruler and white pen.
A couple of sentiments.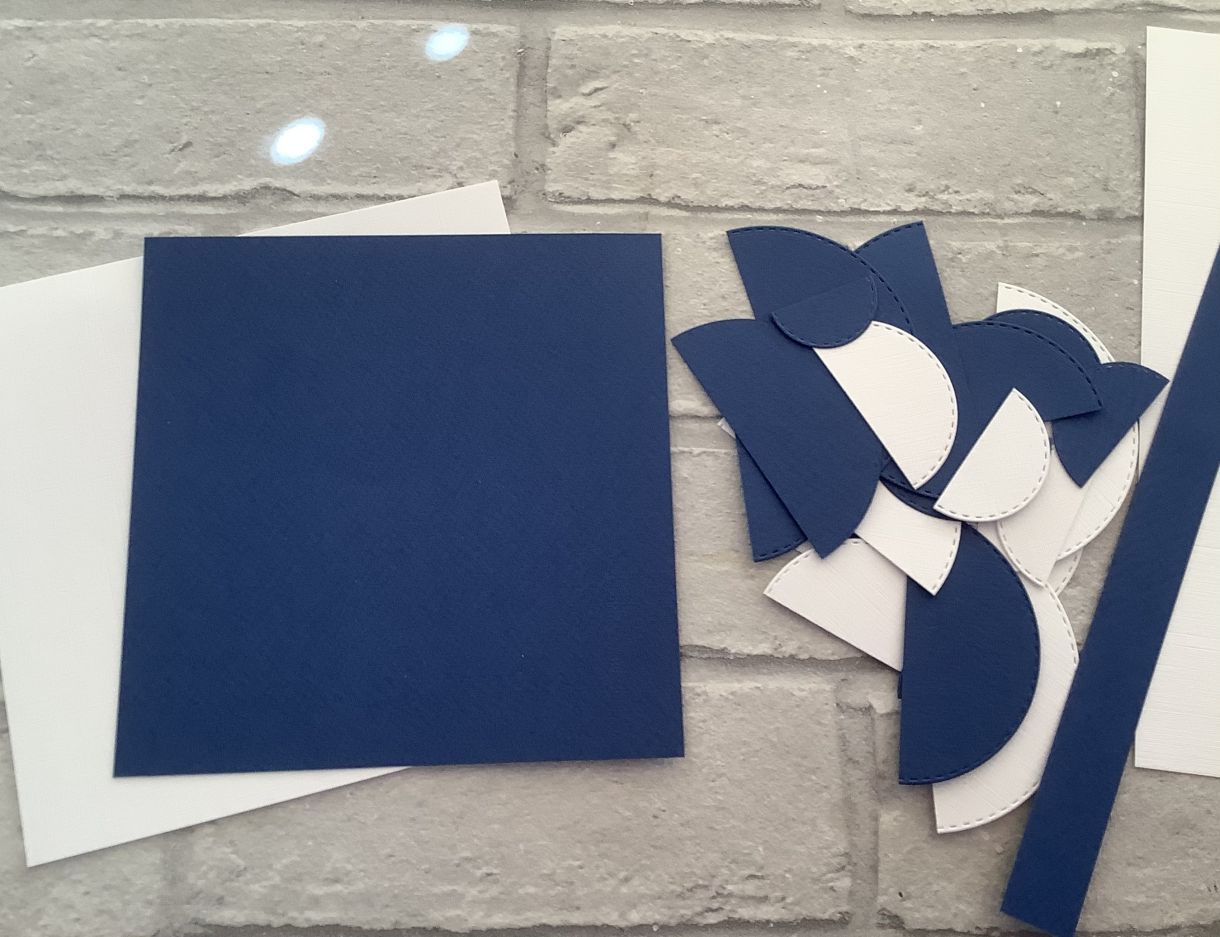 I die-cut a few different sizes of circles and two strips of blue & white card. The circles were then chopped in half. I made a white 6" square base card and cut a slightly smaller blue mat.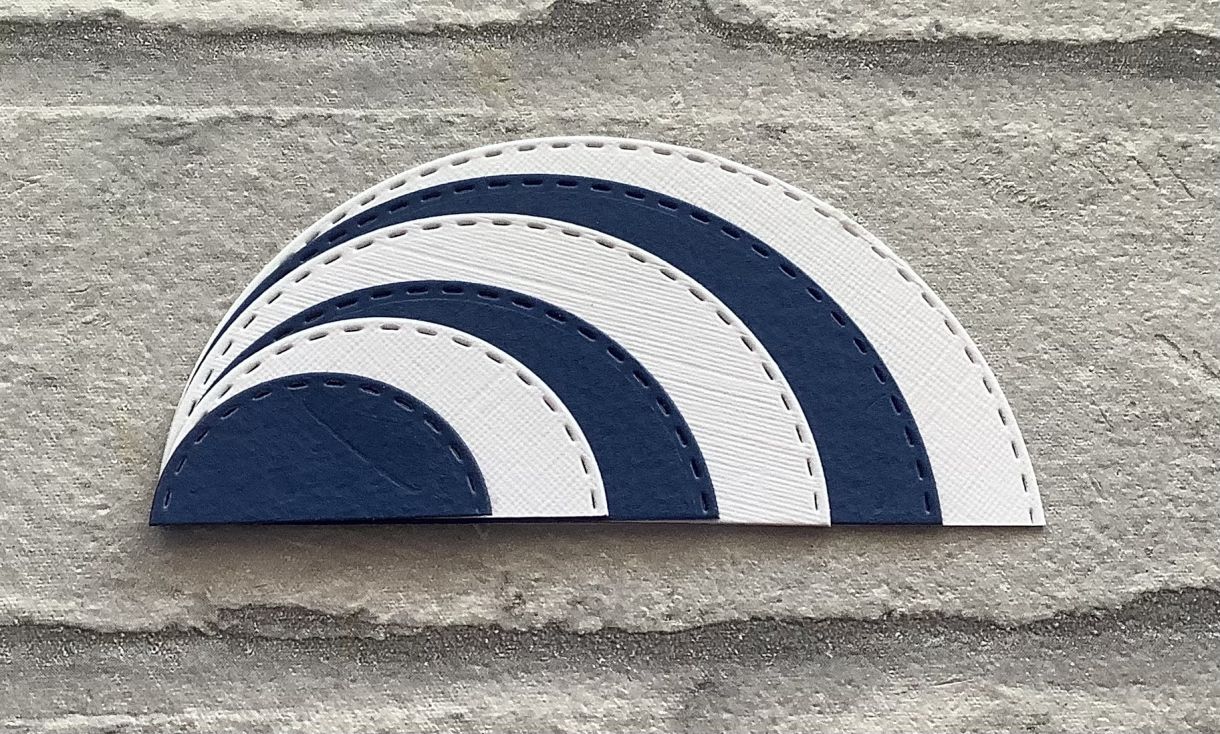 I assembled two lots of semi-circles as shown in the above pic......then, with a white pen, I drew a rough line halfway up the blue mat, to give me an idea where to line up my semi-circles. These were added, leaving roughly a half inch gap across the middle.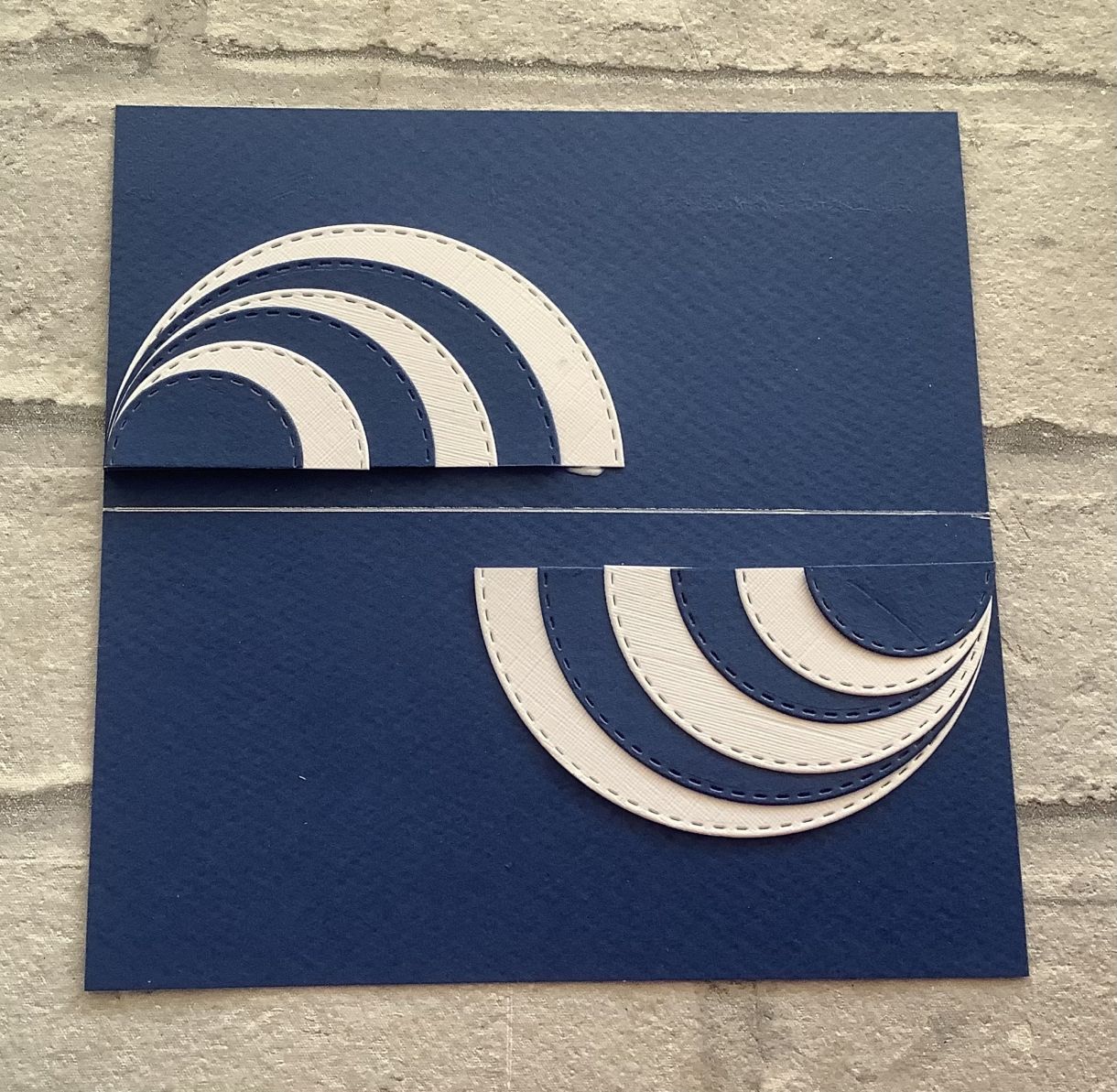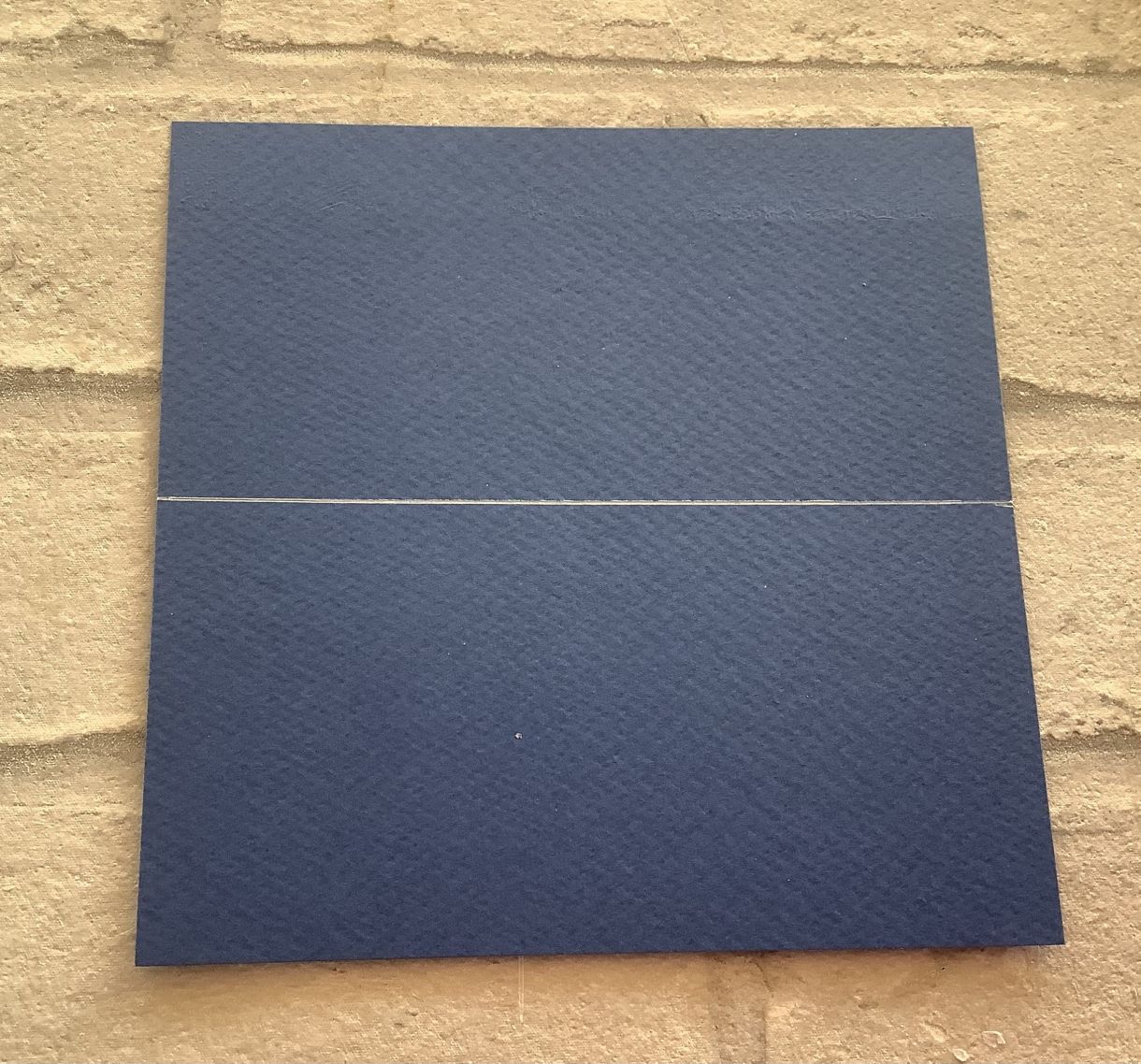 I stamped a sentiment to the blue strip of card, then mounted this onto the white strip. Foam pads were used in the gap, to mount the sentiment, which was trimmed to fit.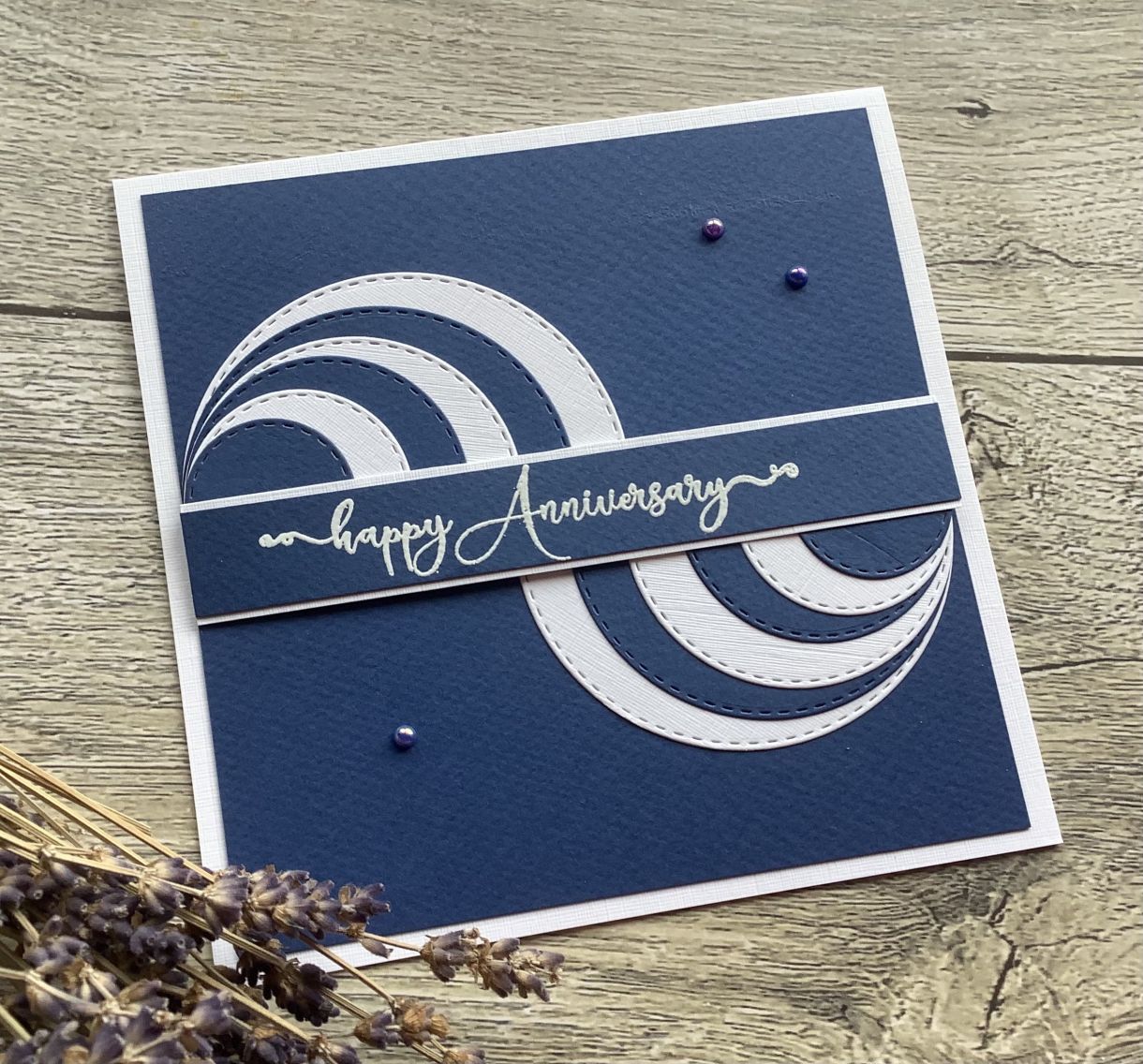 Because I had left-over semi-circles I grabbed another card base, and assembled a second card in exactly the same way......A few gems finished them both off.
Hope you've enjoyed visiting our Inspire blog today.....if you try any of these cards, be sure to let us know.
Happy crafting and as always.....stay safe.
Barbara 🙂