Sapphire Gem Gift Box
0
Posted on 28th January 2022 by Samantha Burrow
Filed under Projects And Cards By Type, DIY Gift Box Ideas
Open Cricut Design Space and select New Project to take you to the design canvas. Click on the Images button and search for image ID #MFAA64DD, this will bring up the basic diamond box template, click Add to Canvas.
In the Layers panel, select the template shape and change the colour to a navy blue. Then select the diamond cut out and change to a lighter shade of blue.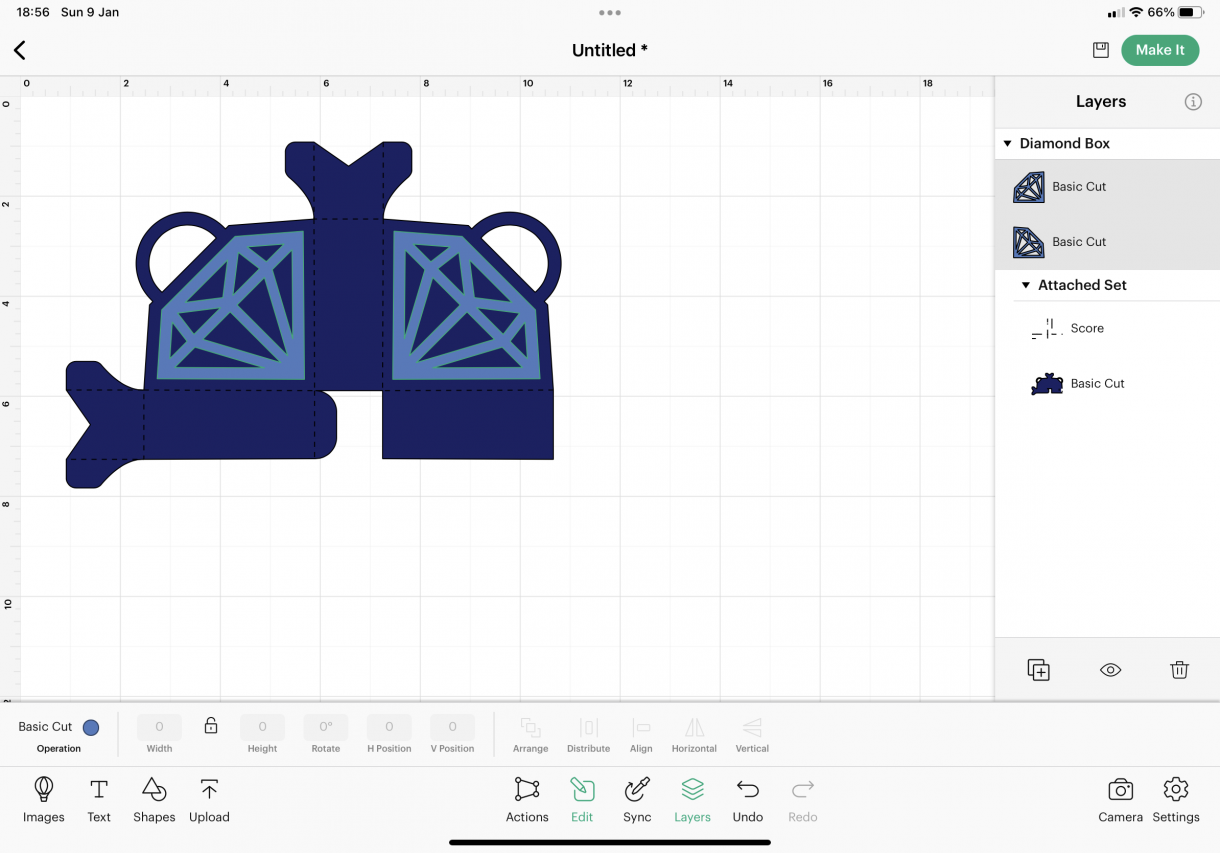 For the larger gift box, I resized to a width of 11", for smaller table top favour boxes, I resized to a width of 6".
When you're happy with your design, click Make It and follow the on-screen instructions to cut the box template. Remembering the colour of your boards on screen relate to your card colours not the actual cutting mats.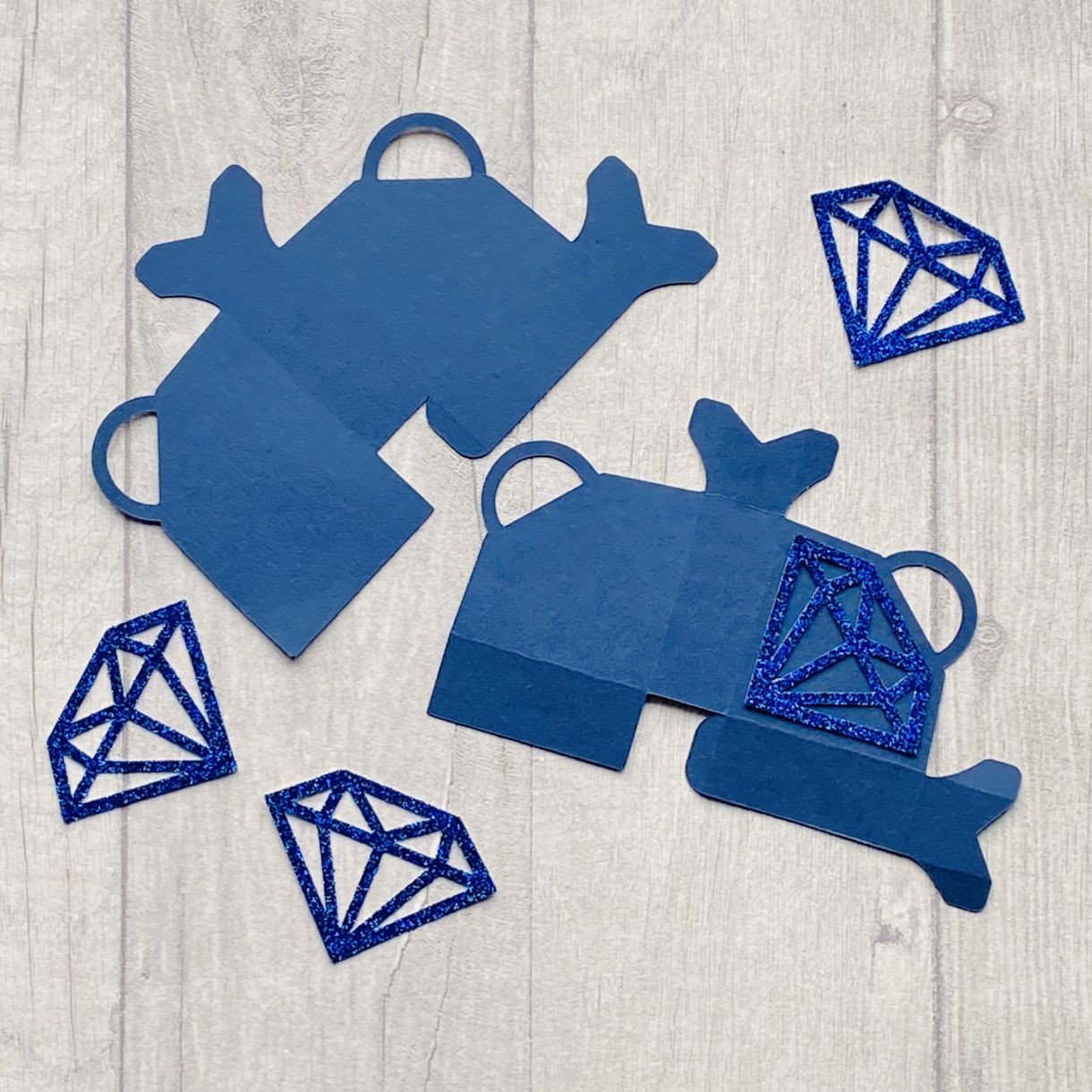 Using glue or double-sided sticky tape stick the two diamond cutouts to the box template sides. Fold along the score lines and secure the flaps. Once set, add some finishing touches with matching tissue paper.