Rainbow and Navy 'Thanks so Much'
0
Posted on 27th January 2022 by Danielle Bigland
Filed under Card Making Ideas, All Papercraft Tutorials, Design Team, Thank You Cards
Start by taking a piece of White Super Smooth card 250gsm no bigger than 6in x 4in and blending a rainbow spectrum using Distress Oxide inks. For this, I used colours Candied Apple, fossilised Amber, Twisted Citron, Broken China and Wilted Violet (in that order). It is important to use Super Smooth Card in order to achieve a smooth blend.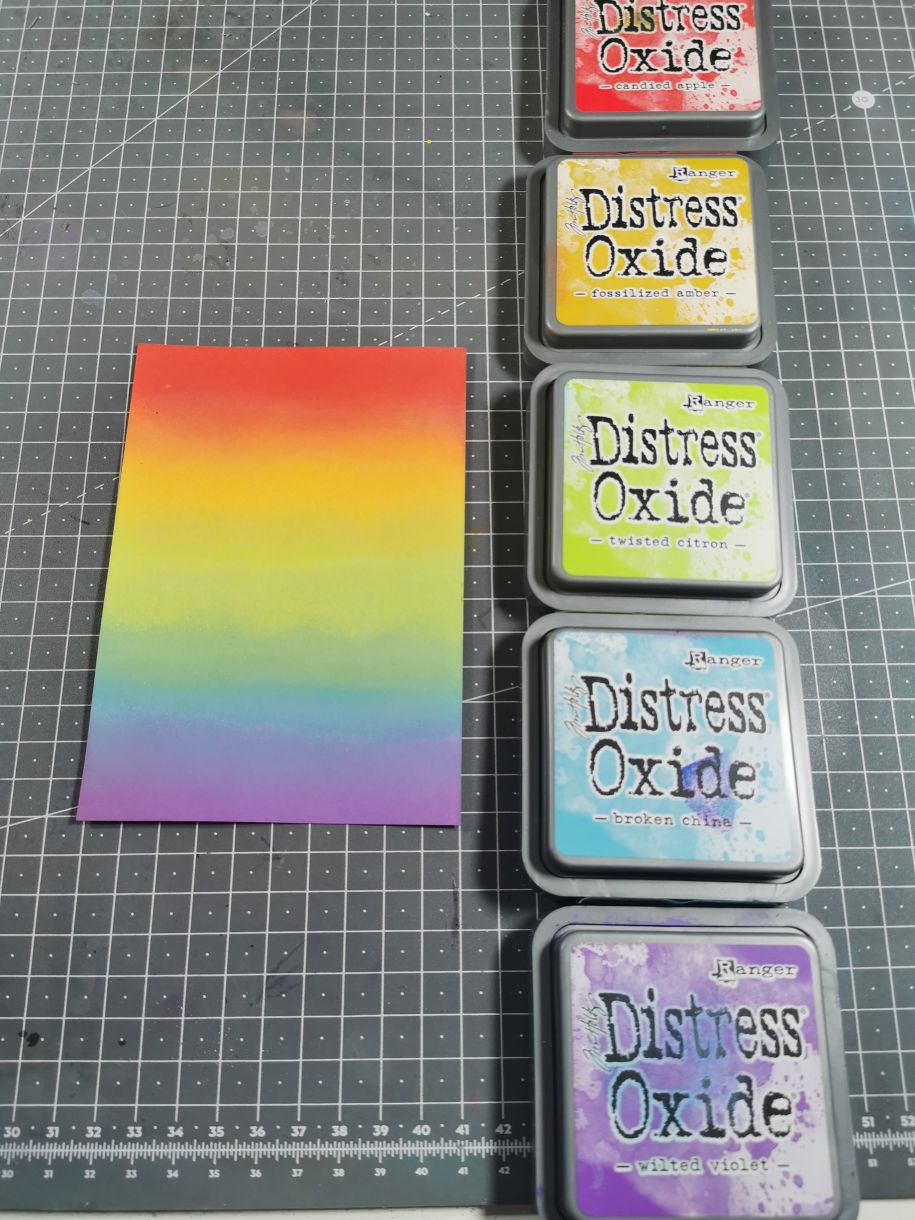 Next, take your sentiment die or alpha dies and die cut your rainbow blended card. If using a singular sentiment die such as the one I have, ensure it is central. Likewise, if using alpha dies, ensure they are also straight and central as you can also use the 'negative' to make an additional card.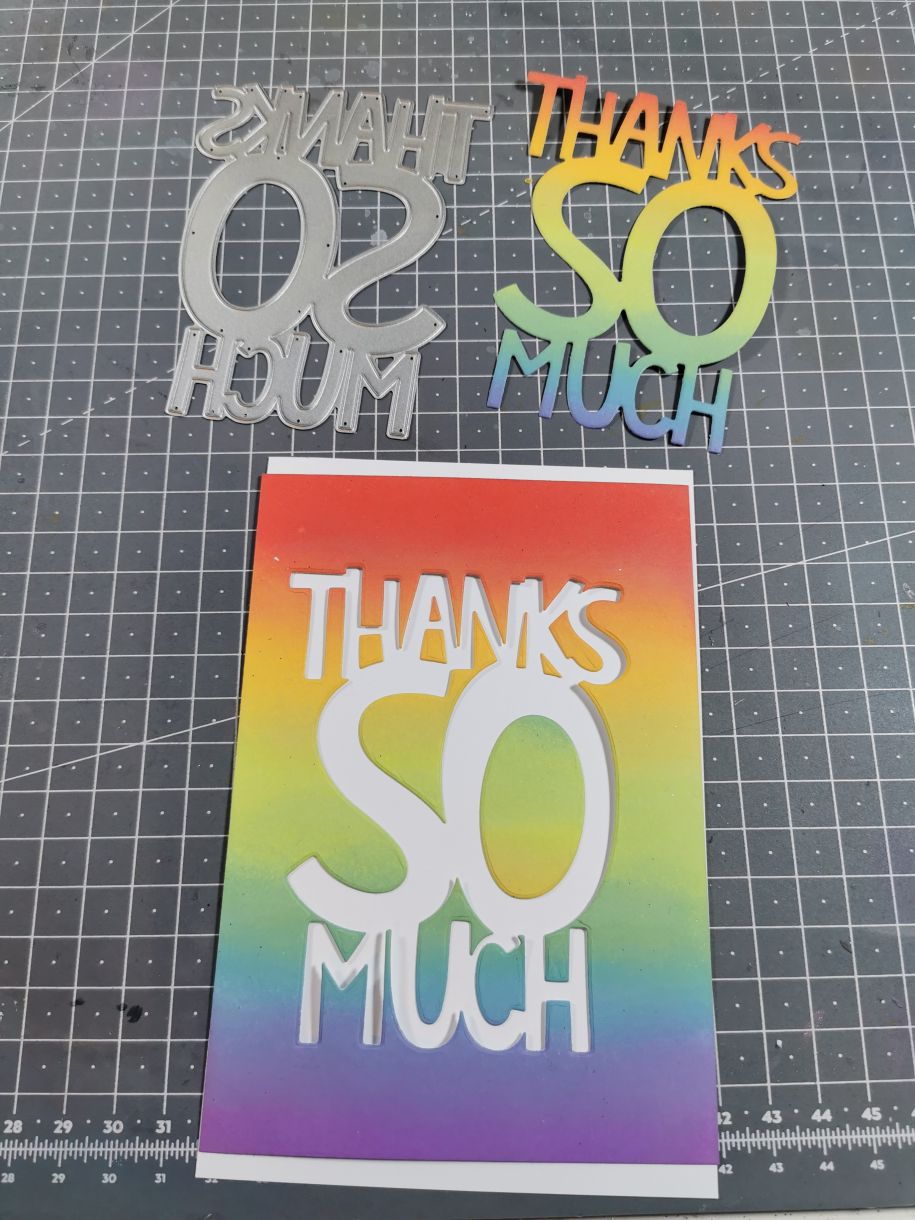 Pop your die cut sentiment aside, and using the 'negative', use a rectangular die to die cut a border. This will then give you 2 parts; an outer with a smidge of your rainbow blending and an inner, with your sentiment cut out. See below. For this card, you will need the border, the outer. The inner can be used to create your second card later.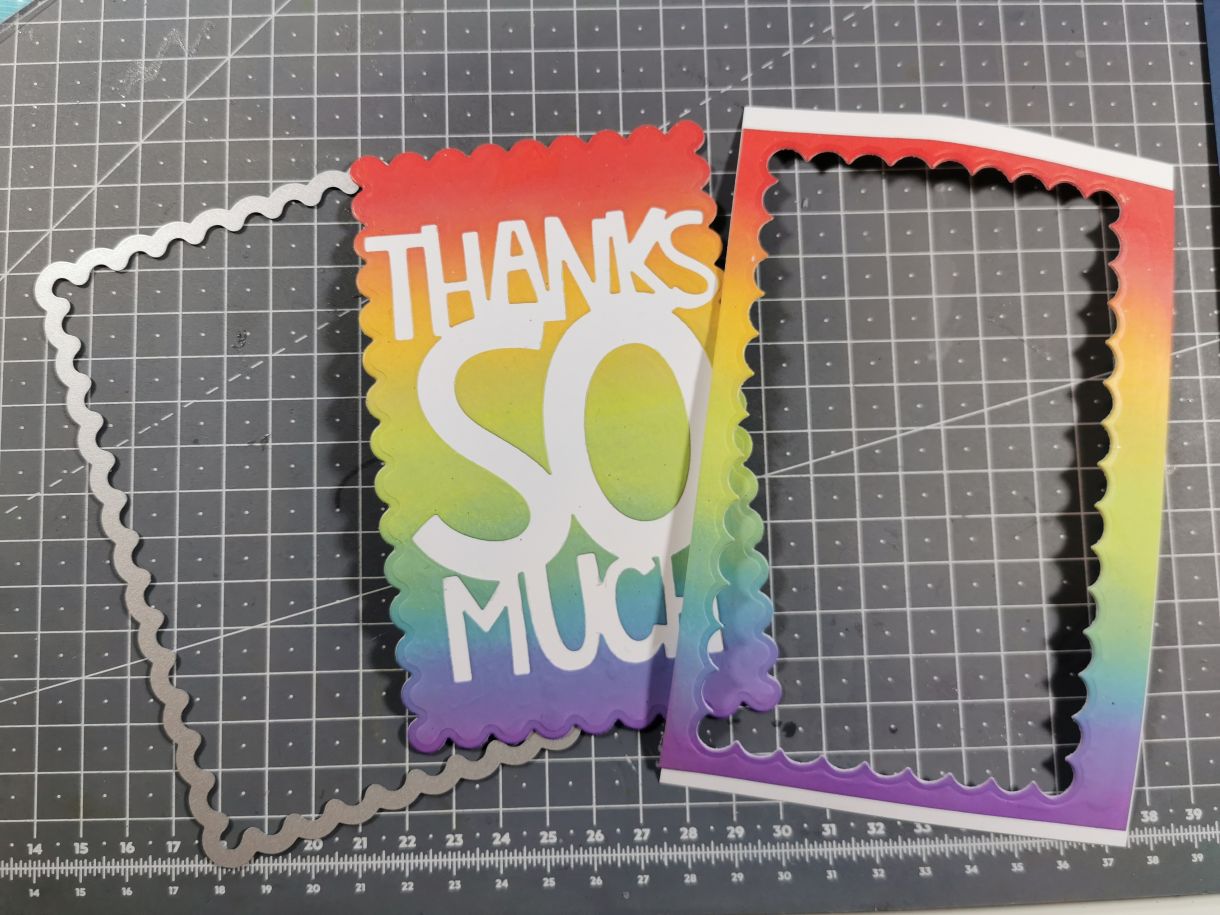 Take a piece of a4 White Super Smooth 300gsm cardstock, and cut in half LENGTHWAYS. Then fold it in half lengthways to give you a card base approx 6in x 4in top folding. To this, attach your rainbow border.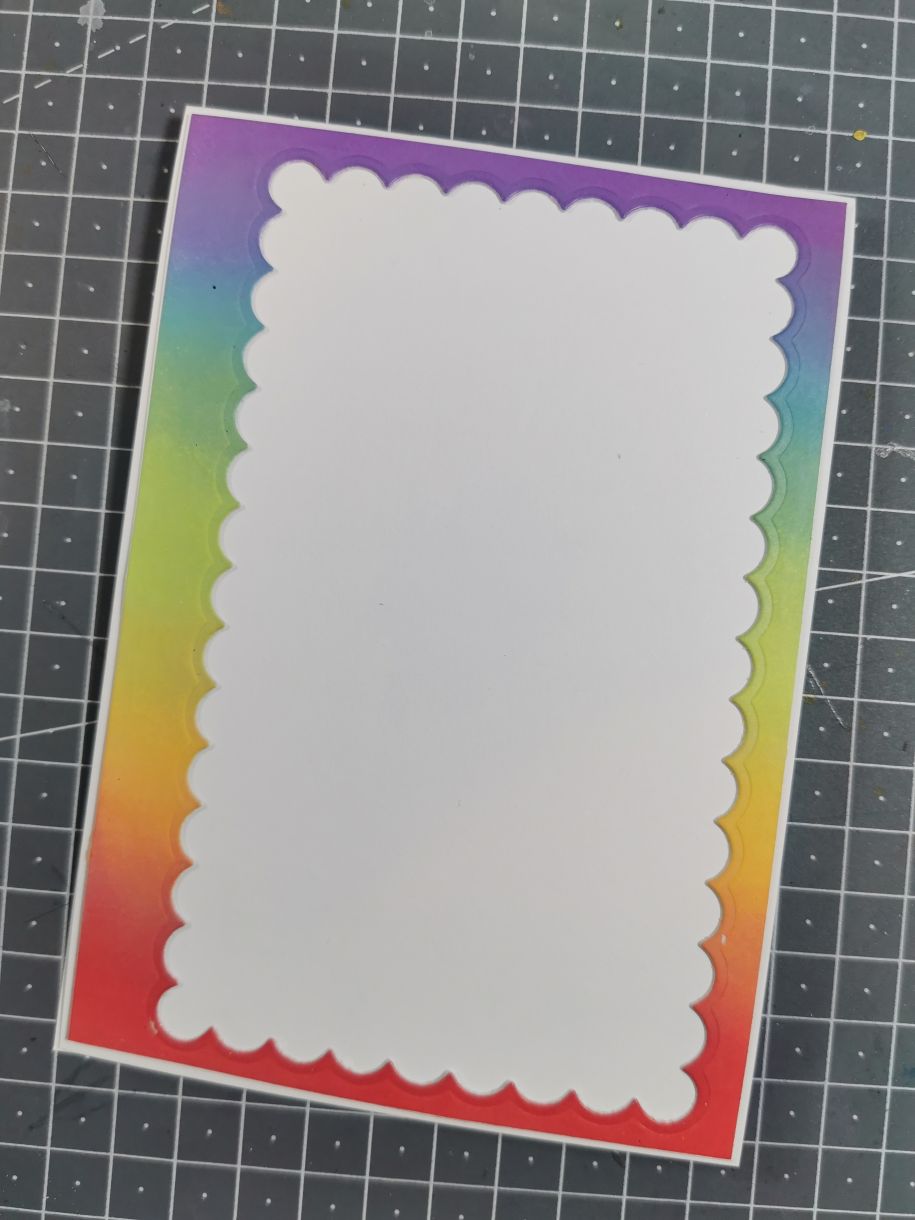 Then take a piece of Navy Cardstock 240gsm and cut a piece several mm smaller each side than your border so that once in place, you see the rainbow border around each edge, as seen below.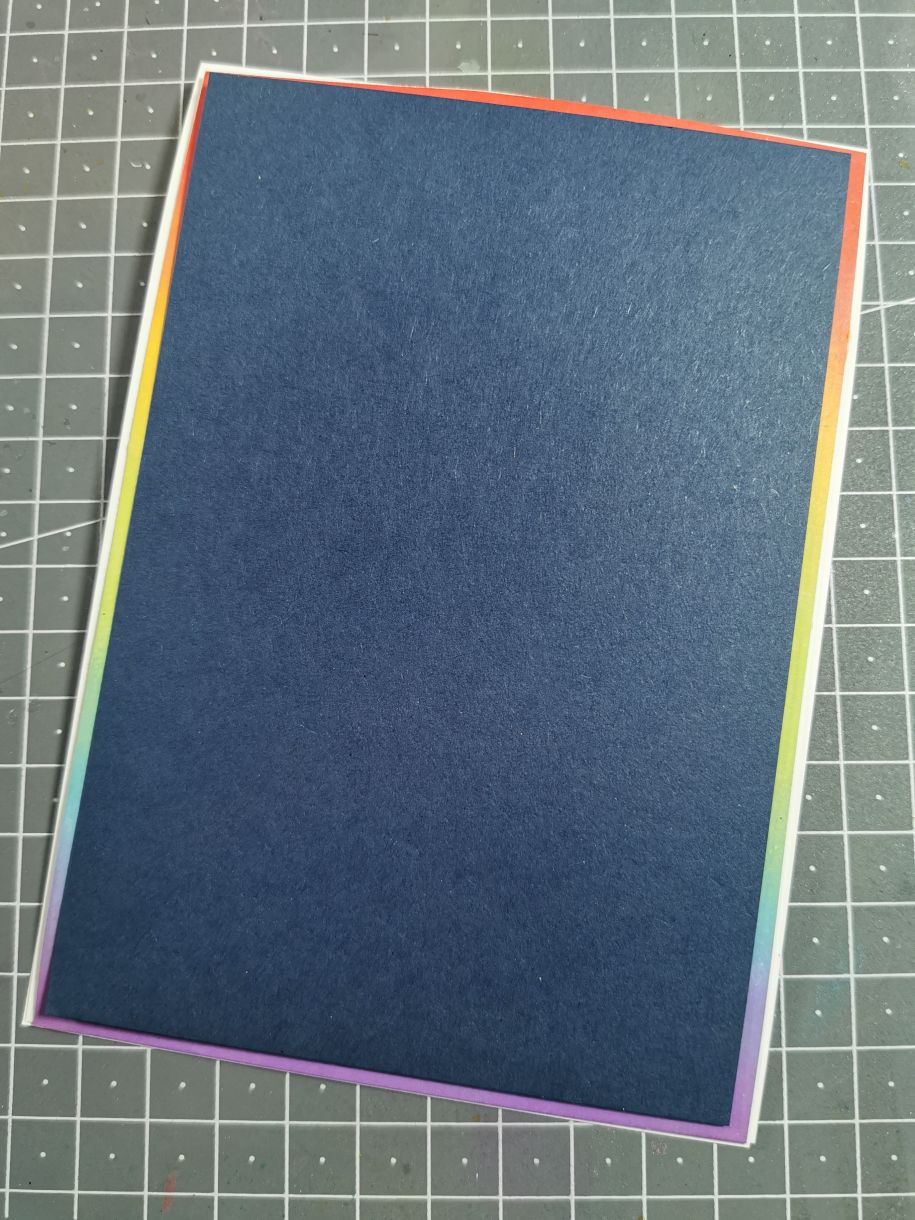 Going back to your die cut sentiment that you set aside earlier, apply wet glue to the reverse and adhere this central to the card. This completes the card! To finish and to add a little sparkle, I placed a few iridescent sequin stars.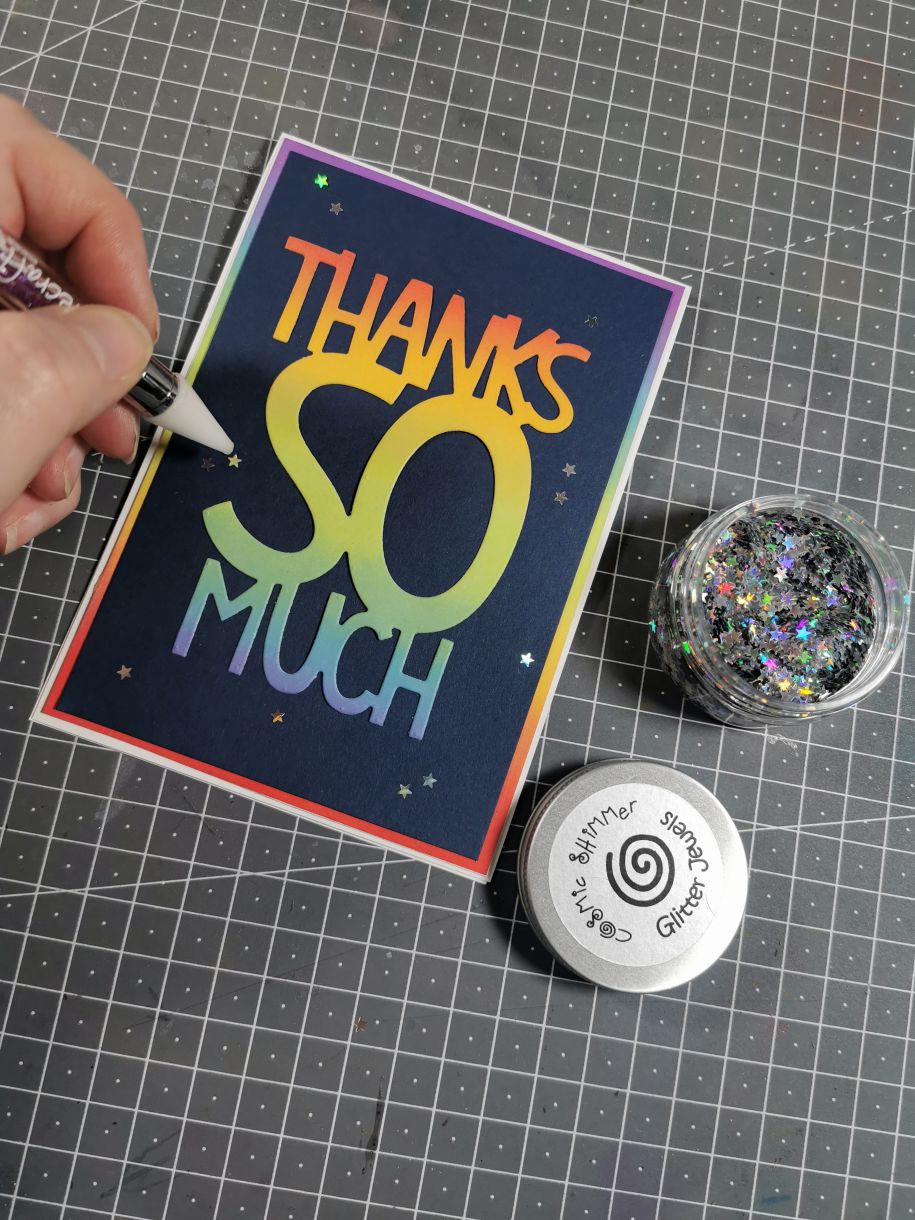 If you're feeling confident, you can easily use the 'waste' from your die cutting to create a second complimentary card.
Let's go back...
Use a piece of White Super Smooth Card 250gsm as a backing piece to piece all of your 'waste' pieces back into place, as shown, using wet adhesive.
Using the other half of your a4 White Super Smooth 300gsm cardstock used to make your card base for the first card, fold in the same way. Then again, cut a piece of the Navy 240gsm card to a few mm smaller either side than your 6in x 4in card blank and adhere it. Like so.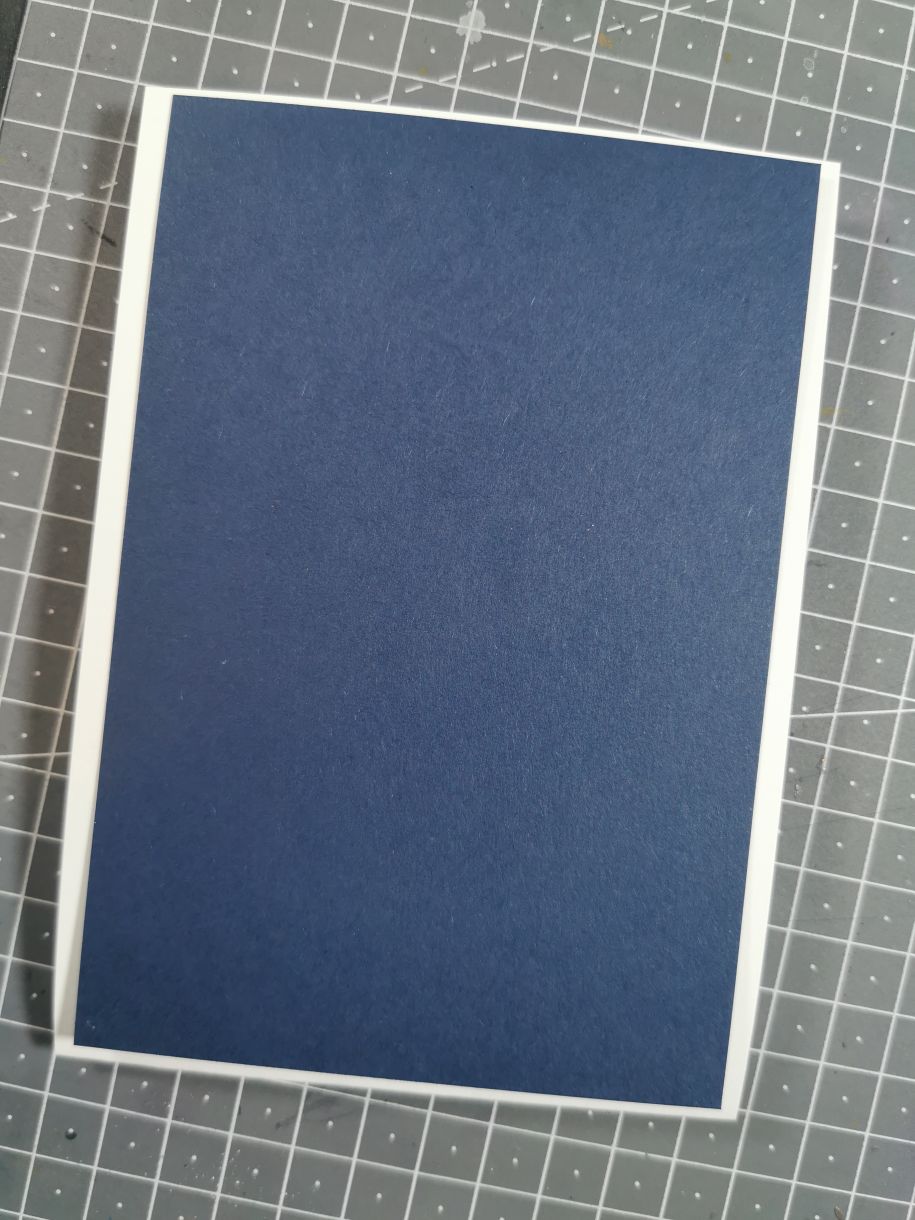 Then, take the 'inner' of the rectangle you cut and adhere this to your card blank.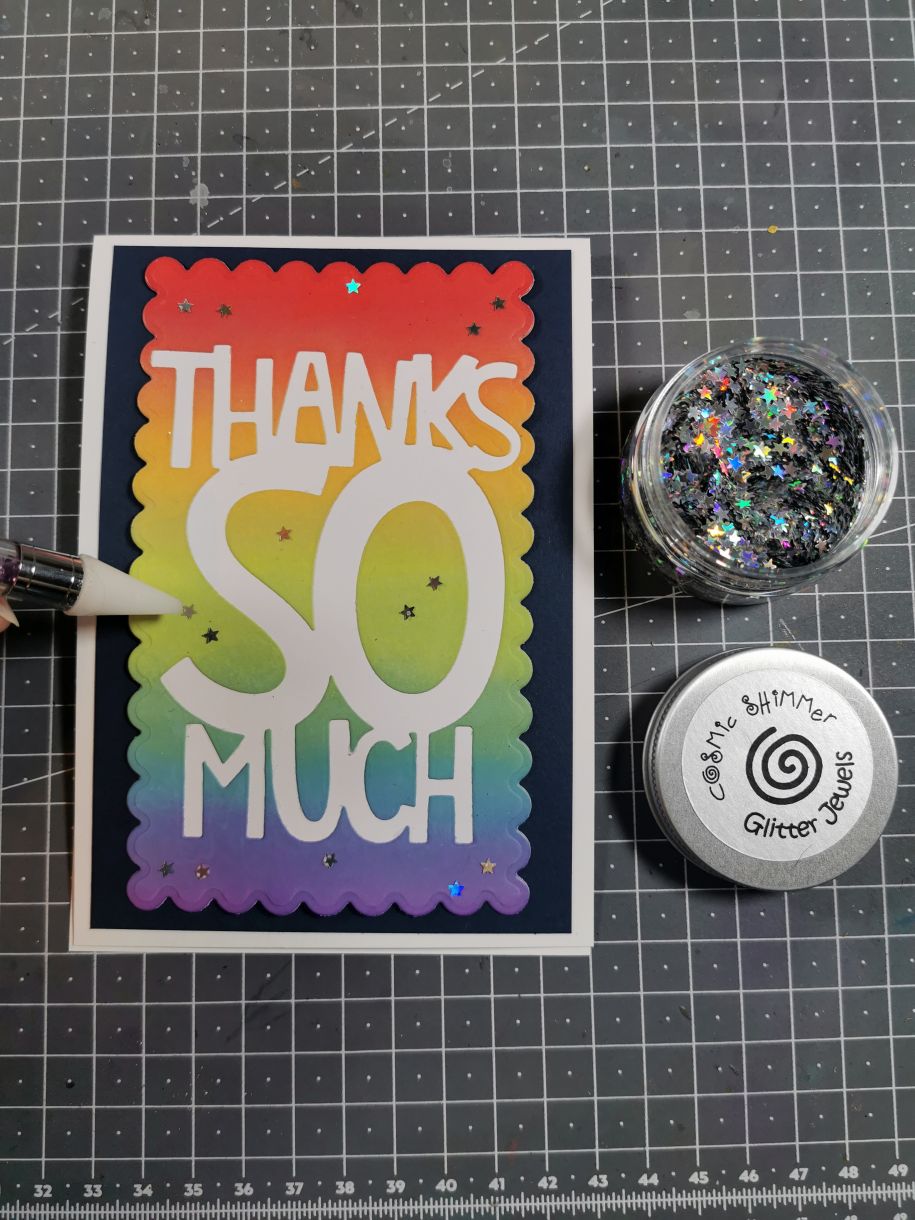 That's it! That's all there is to it. 2 cards for the price of one and super quick and easy. Again, if you want a little razzle dazzle, add some sequin stars like I have.
Thank you for joining me and I'll see you next time.
Take care.
Dani xx