Pass The Coffee Please!
0
Posted on 27th November 2019 by Nicole Mullen
Filed under
I love papermilldirect card and its range - from plain, to shimmer and texture to sparkle. There is a combination for everyone and every occasion. I love mixing up the textures and finishes to give real contrast on cards, and add that luxe feeling. On this card I used the following craft paper:
Patterned paper (old, from stash)
This card was made for a real coffee lover, and what is not to love more than a sparkling coffee machine? Cycling is the other passion of this birthday boy, so the patterned paper is a nod to that. In this case the sparkling coffee machine is still masculine because of the deep copper colour of it. I backed it with a piece of the Buff Smooth Card for the buttons and dials. The contrast that the Glitter Copper card gives against the Plain Red card is wonderful, and adds a lot of texture and dimension I feel.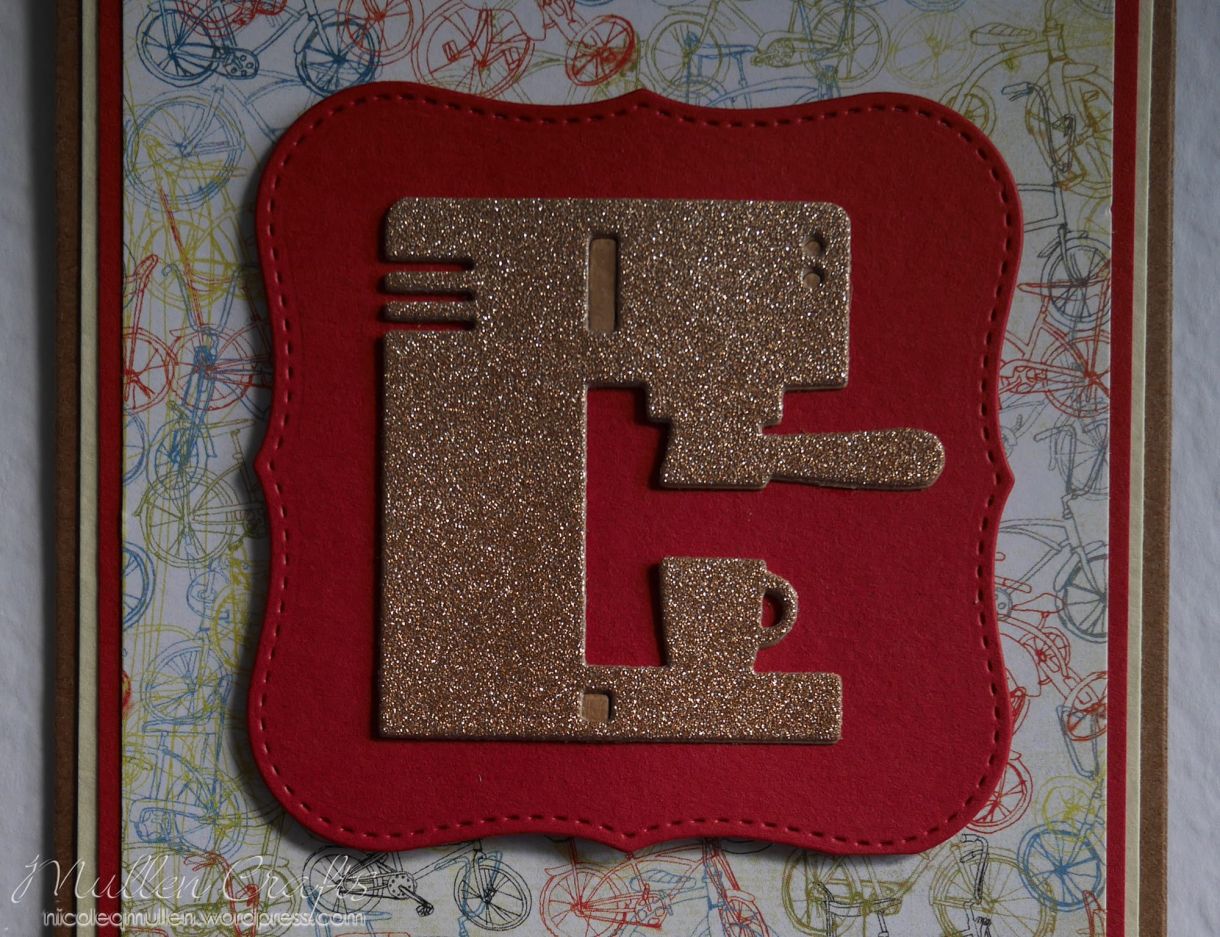 By using the Rich Cream Hammered card for a matting layer of the card, as well as for the sentiment this brings in even more texture. The cream works really well with the copper and red, and is warmer than the white too. Even though the Hammered card has texture, it is still really easy to stamp on it and get a perfect impression, even with a fine detail text stamp.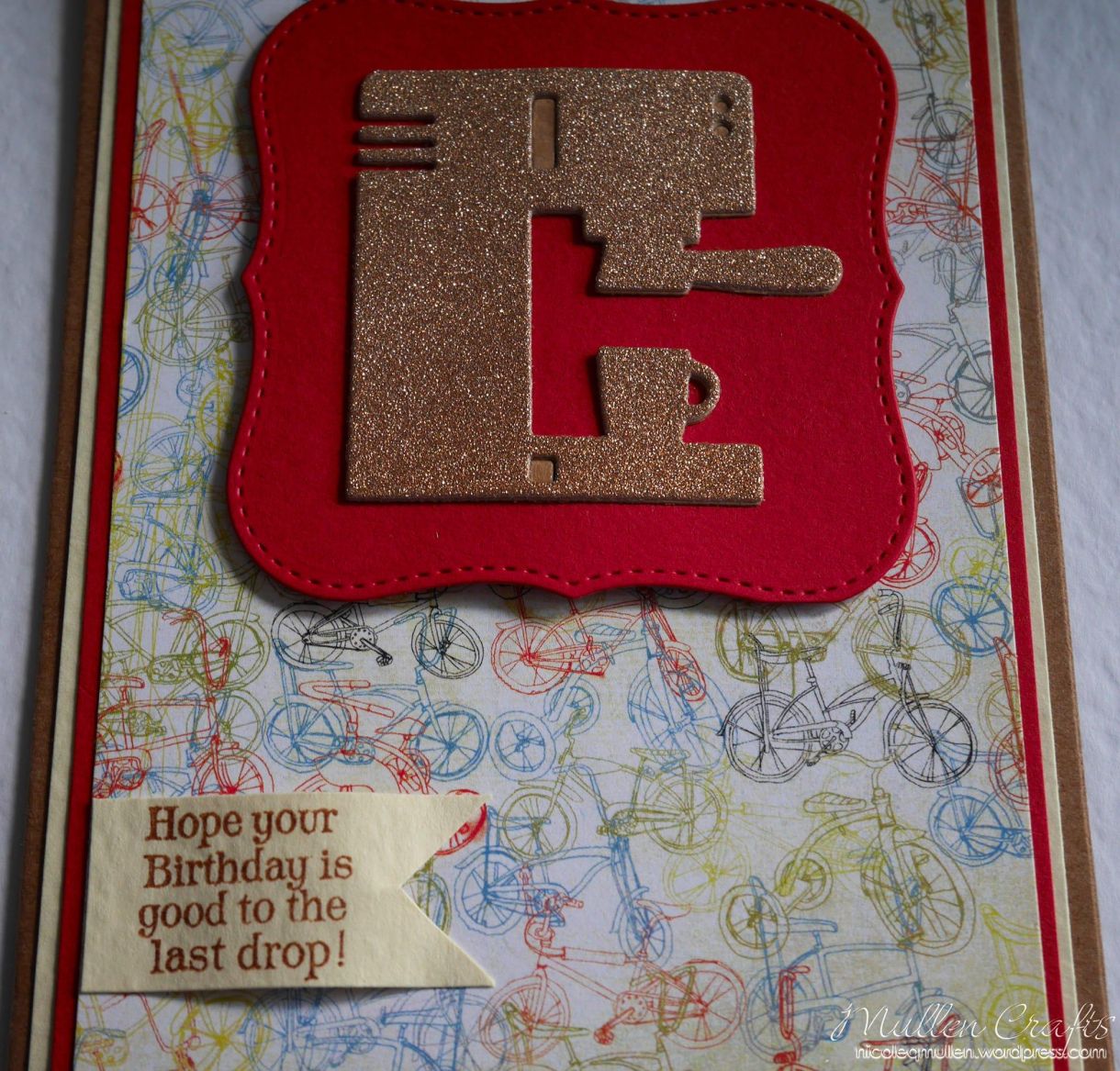 Bringing all these colours and elements together is the patterned paper, but the glitter card remains a key focal point - because everyone should have some sparkle on their birthday!!