Papermilldirect's Lakes Craft Range
0
Posted on 11th March 2021 by Papermill Direct
Filed under Papermill Direct News
As you may know papermilldirect are based in the market town of Kendal in Cumbria. Our location sits just outside of The Lake District National Park. We are lucky to have on our doorstep England's largest National Park which is also an UNESCO World Heritage Site.

Only a few miles down the road within the National Park is one of the last remaining UK Papermills, James Cropper. Established in 1845 they remain at the forefront of paper production.
Papermilldirect are proud to have them as one of our suppliers. Not only do they provide us with consistent quality card stock they have fantastic environmental and community driven ethics.
Jamie Bartle, Product Manager at James Cropper, says:
"We're delighted to provide Papermilldirect with a mix of beautifully coloured card for The Lakes Craft Range, all made from renewable sources at our mill in the English Lake District. We are always keen to work with local businesses and look forward to continue to be part of their story."

At papermilldirect we have collated a mix of colours and are pleased to introduce them as our Lakes Craft Range. Some obvious choices to be included are Daffodil Yellow, Spring Green and Slate Grey.
We have always stocked these cards, often referred to as our essential cards as they offer great value for money. Now, we wish to showcase these in conjunction with iconic Lake District locations and colour palettes. Thanks to local photographer, John Shedwick we have photos of these beautiful landscapes to inspire your crafting projects.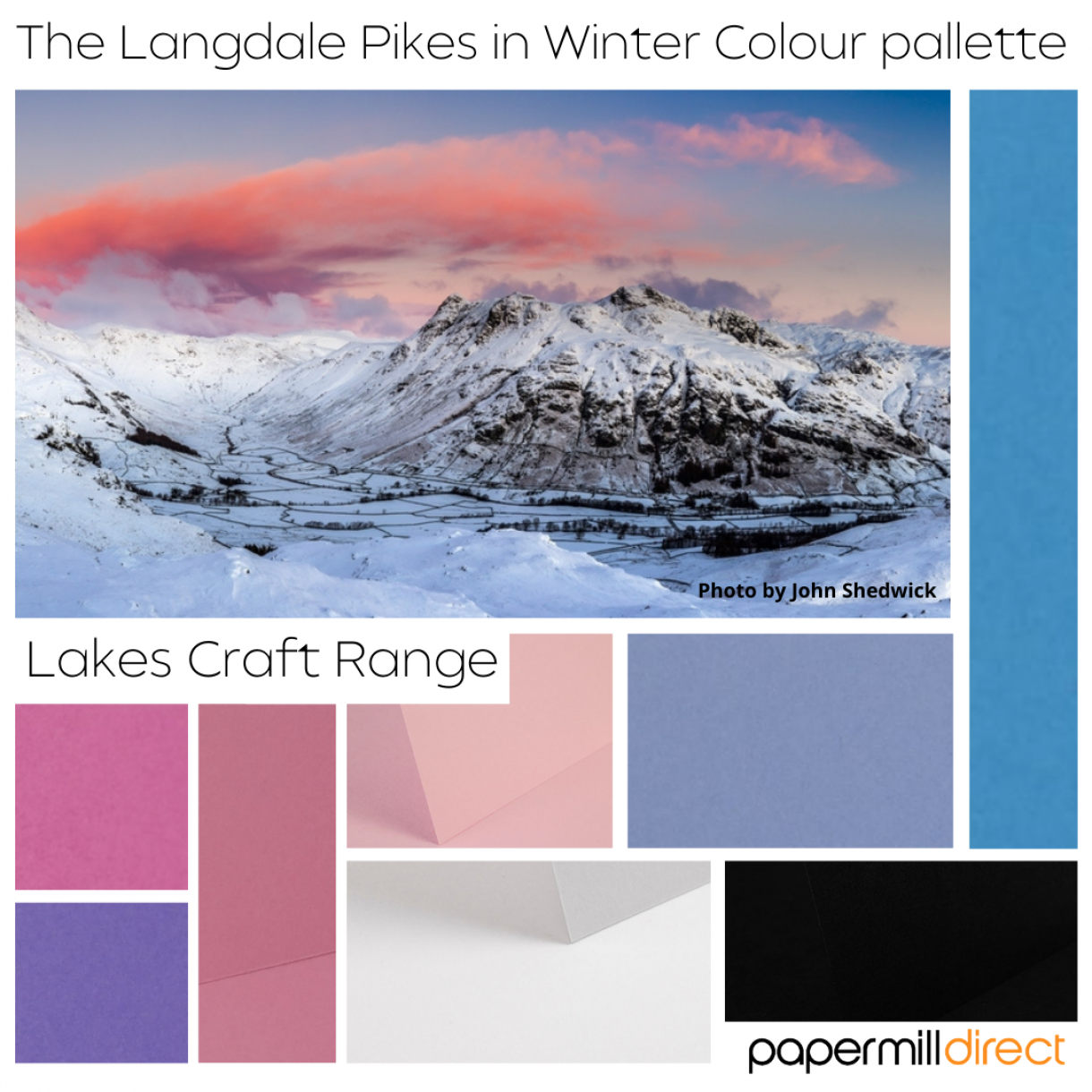 From left to right:
The Lake District is beautiful all year round and the changes of seasons bring new colours. Here is a picture taken in Autumn overlooking Grasmere.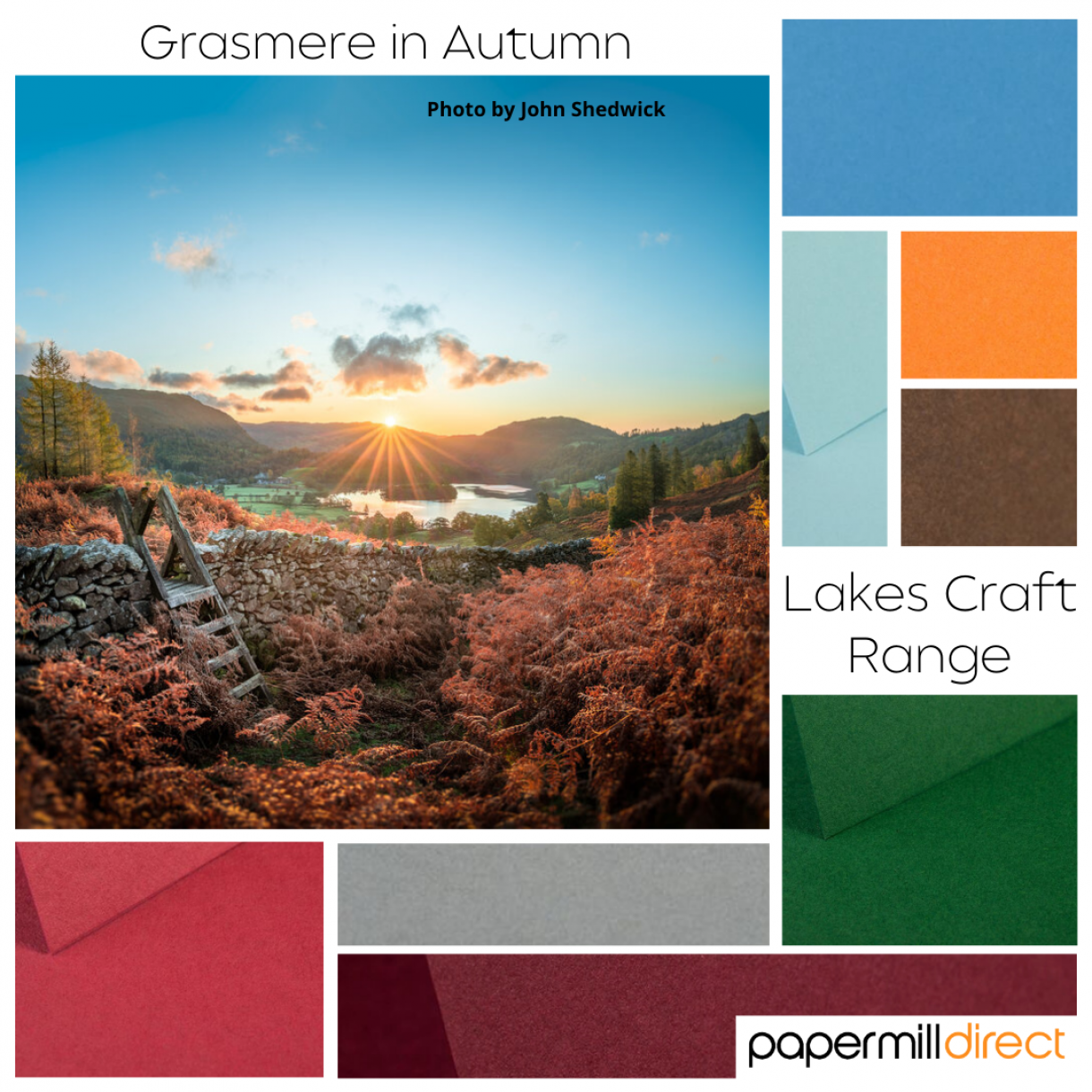 From left to right:
The Lakes Craft collection is a smooth, double-sided, uncoated card available in a range of pastel and intense colours. As it is dyed right through, you are guaranteed the same glorious colour throughout! Available as both card and card blanks!
We hope these lovely pictures and colours have inspired your creativity and we always love to see your creations on the Papermill Facebook Community Group or tagged on Instagram using @papermilldirect or #papermilldirect.
These lovely photos are thanks to John Shedwick, a local photographer in Ambleside. His fantastic work can be found at
www.johnshedwickphotography.com or
Happy Crafting!
Liz & the team at papermilldirect