Paper baby booties
0
Posted on 28th August 2016 by STACEY BONE
Filed under Projects And Cards By Type, Handmade New Baby Cards And Gifts, Papercraft Disciplines And Techniques, Papercut, Papercraft Artists, Design Team
Hi everyone, it's Stacey. This week I bring you another creation using the beautiful raspberry pink plain card. The paper booties have to be one of my cutest creations to date.  See the video embedded at the end of this post for help with constructing a pair of booties.  The raspberry card has to be one of my favourites; it's so vibrant and girly. They're just so adorable and make great gifts for little new babies and christenings. I used one piece of card to create the pair. Each little shoe can be accessorised - I've chosen to add a petite flower to each. 
This template was found on the Splitcoast Stampers forum - if you google Paper baby shoes templates yopu will find loads of free templates you can use and free SVG files if you are using a cutting machine.
I found the card was easy to curve/bend in to shape. I used a standard shoe template shape which I then customised adding a frilly edge and accessories. The upper of the shoe section had tabs that ran all the way around which I glue gunned to the sole. I popped the shoes inside a transparent gift box complete with a personalised message card with the babies name cut out across the top, this was made using the white plain card.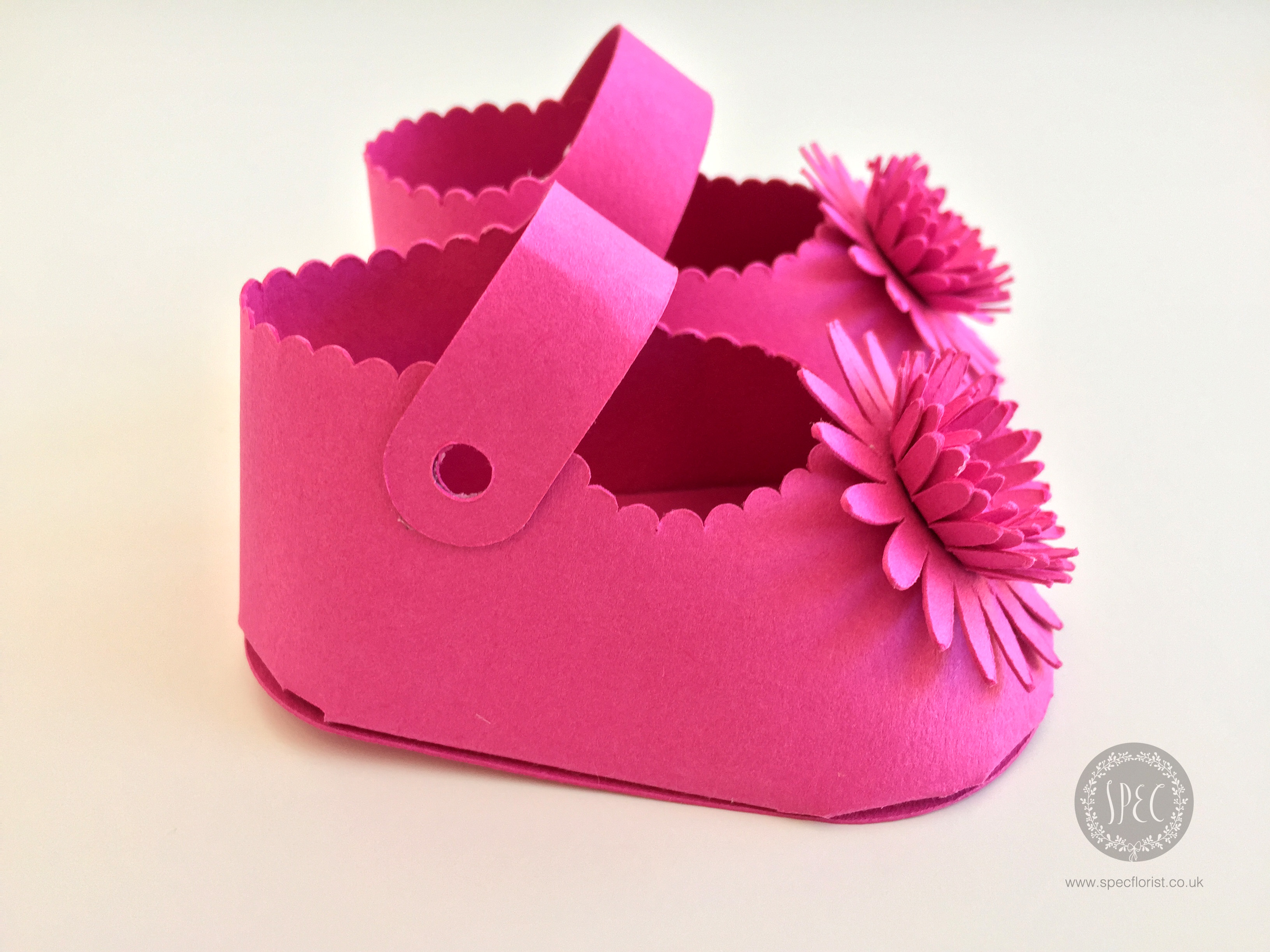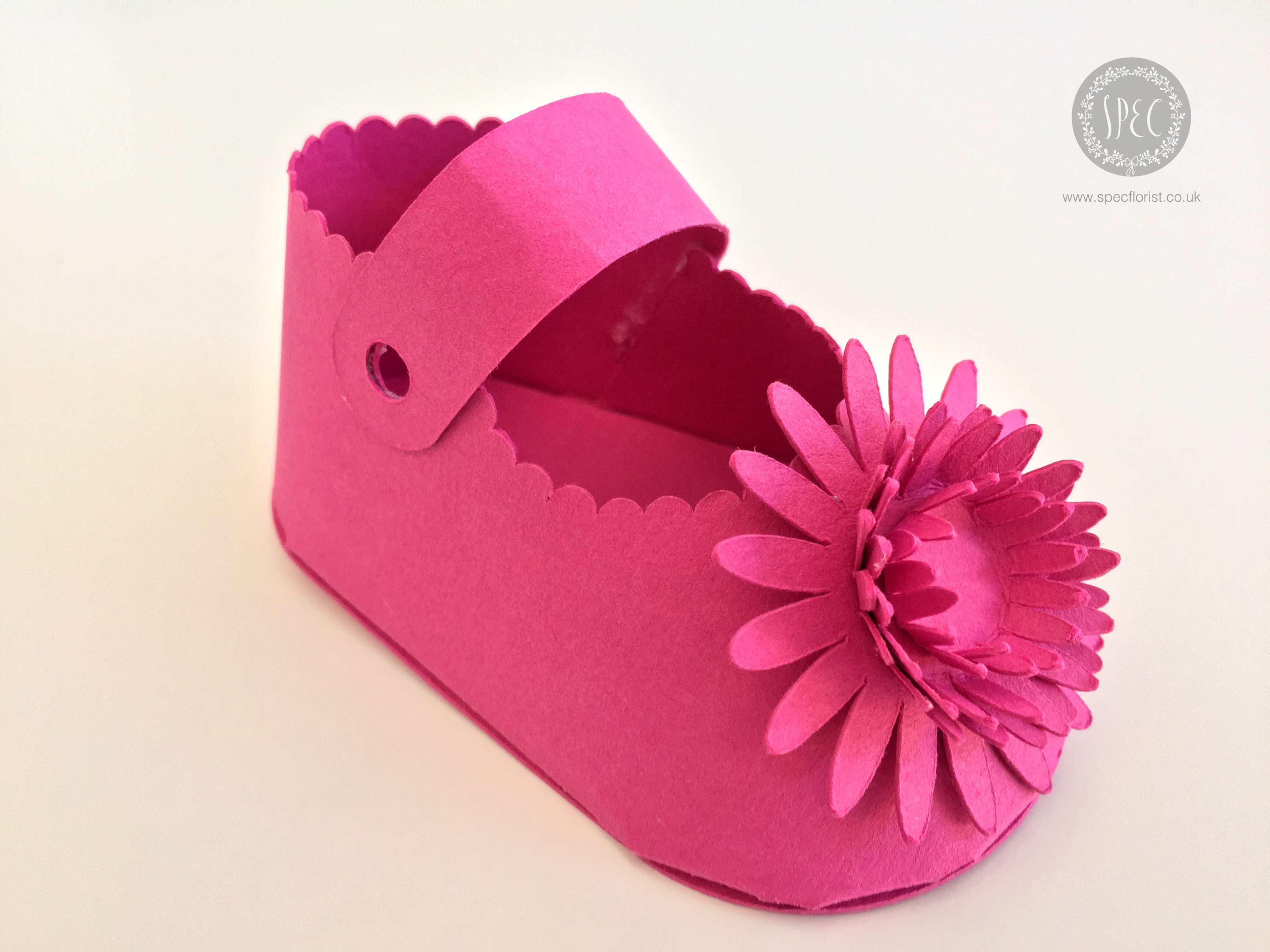 This tutorial is by blogger Trinh Pham - although the link to the template she uses is no longer working, the principle of construction is however the same.