Metallic Watercolour Snowflakes
0
Posted on 10th December 2019 by Katharine Burchell
Filed under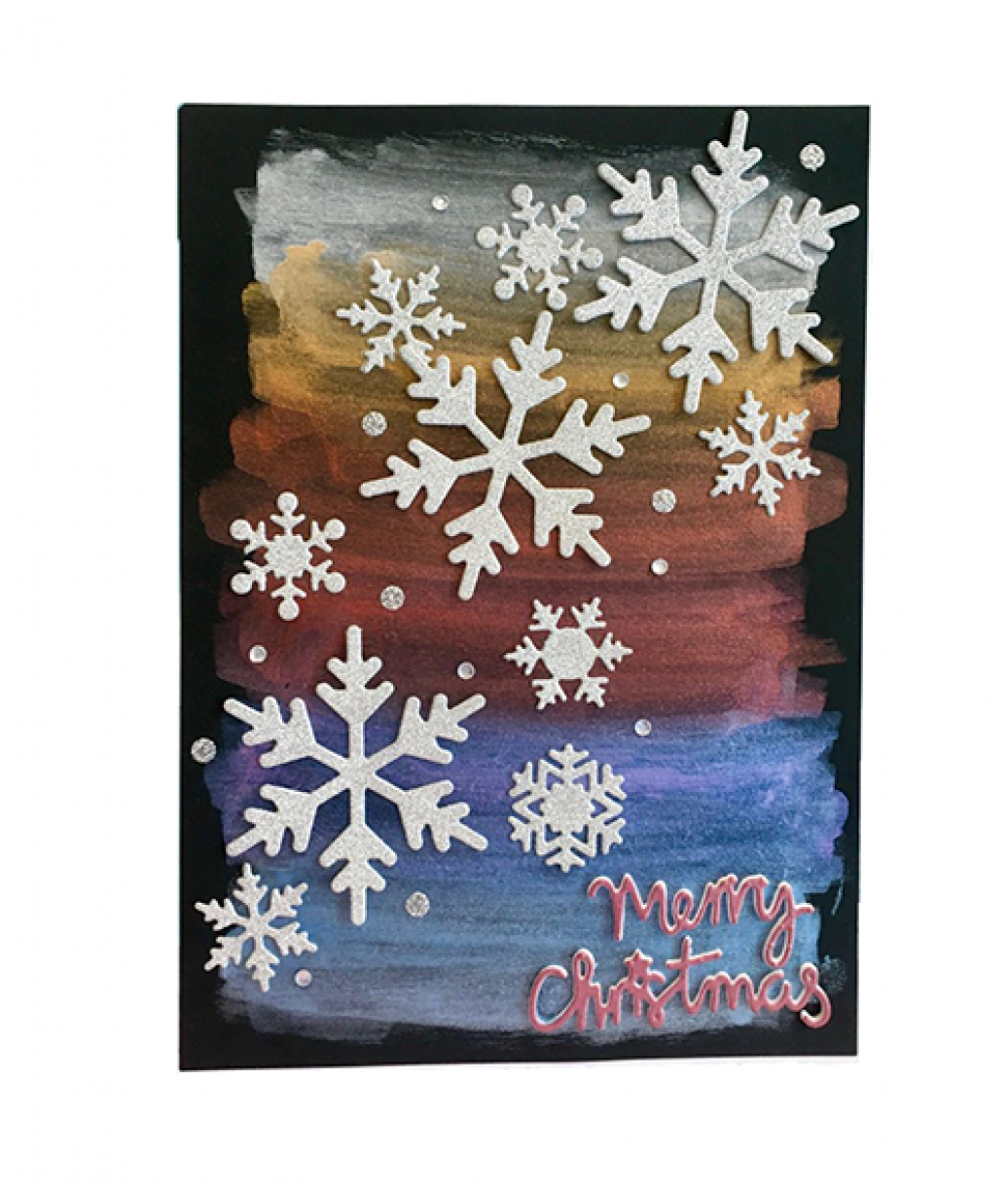 Items needed
• Prima metallic accents watercolours
• Papermill Direct Black card 240gsm, rose gold iridescent, mixed non-shed glitter silver
• Gems to decorate
• Hobbycraft snowflake dies large and small
• Sissix Merry Christmas die
1. Cut a piece of black card 12.5 x 17.5cm.
2. Start with reddish colour in the middle of the card. Then going up the card watercolour going into copper, gold and silver
3. Then going down card from the red, with the watercolours purple and blues.
4. Dry the card with a heat tool or leave to dry naturally.
5. Go over the colours again in the same colour order to darken the concentration on the colours. Leave to dry again or dry with a heat tool.
6. Cut out different sized snowflakes in silver glitter card.
7. Stick the snowflakes to the colourful background with them coming from the right hand top corner to the bottom left corner.
8. Die cut the Merry Christmas in white card 3 times and then another in rose gold, stack together in wet glue.
9. Stick the Merry Christmas in the right hand corner of the card.
10. Add some gems around the snowflakes.
11. Mount the black card on to the A6 card with double sided tape.