Kids Easter Crafts - How to Make Rabbit Bunting
1
Posted on 5th April 2022 by Lisa Sumpter
Filed under Seasonal Crafts, Easter Craft Ideas
Making Rabbit Bunting this Easter
I have a lovely Easter craft tutorial for the kids today. It's very basic and requires no specialist equipment - just a little card from Papermilldirect! The Easter holidays have just started so you can get the kids involved in something creative when it's raining outside.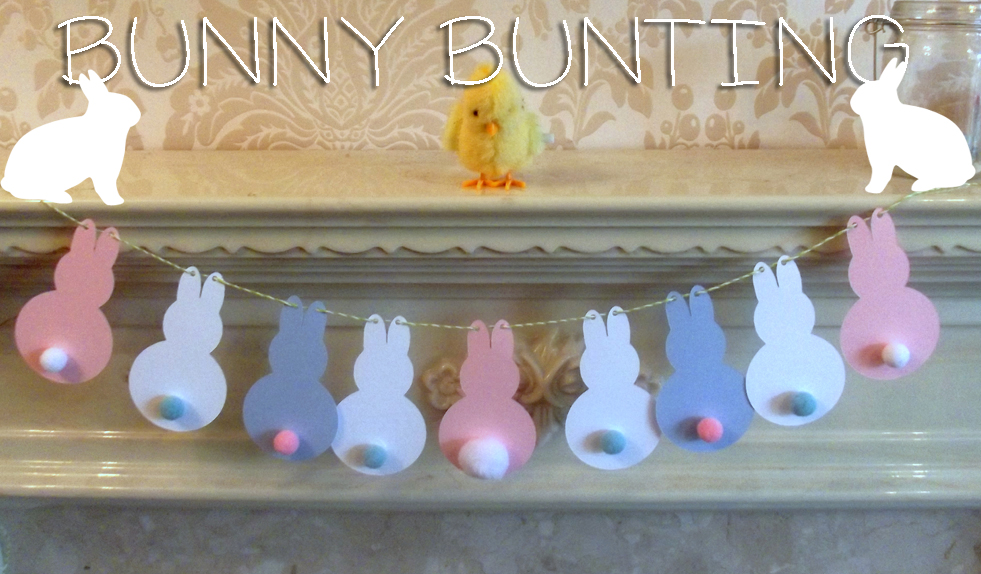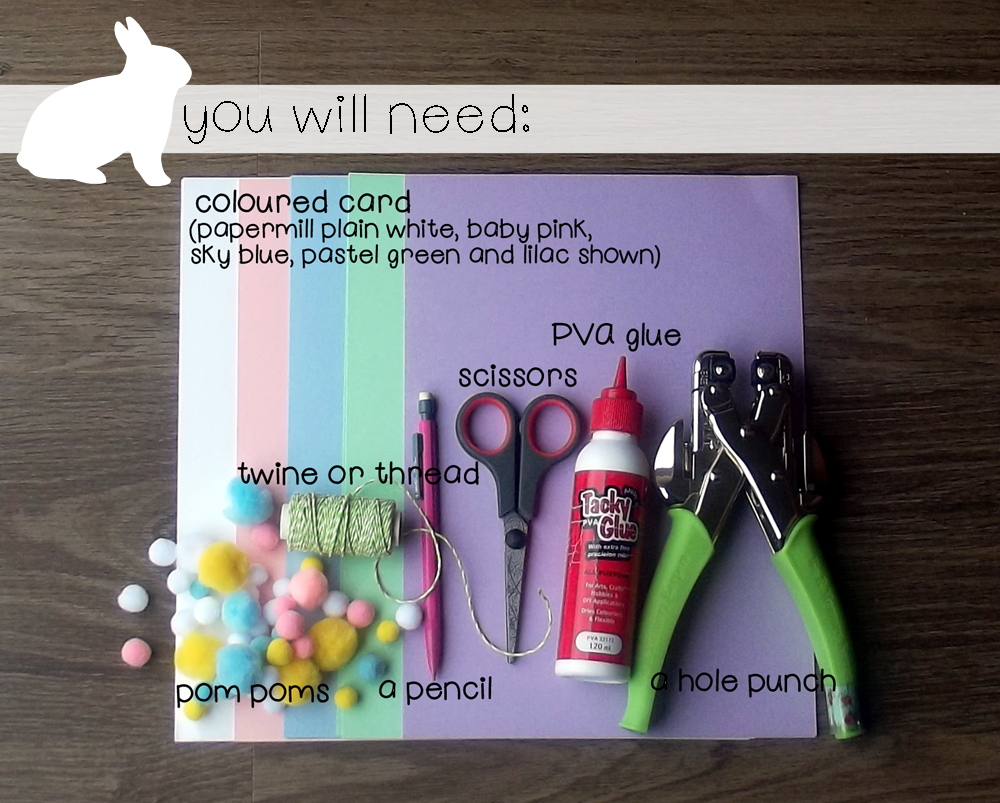 You don't need a fancy schmancy hole punch like I have for this Easter make, just use what you have to hand at home. You can make the bunting in any colour you like. I've chosen pink, white and blue as they are lovely fresh Easter colours. You can create you're own bunny template by tracing a large circle for the body then a smaller one for the head then use your index finger for the ears. You can use a compass to draw the circles or grab a large and small glass from the kitchen!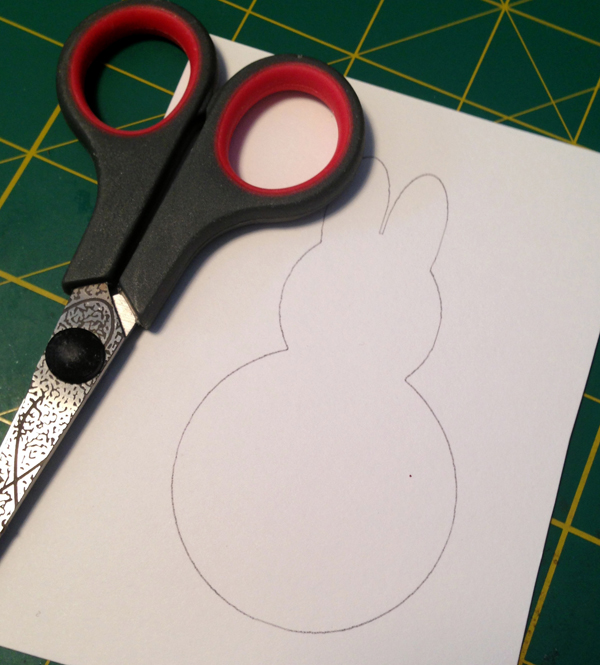 Print off the Easter Bunny template to your desired size and cut out the bunnies. I have used 4 white, 3 pink and 2 blue.
Those of you with digital die cutters can import the template into your machine's software, trace around it and cut it out with your machine.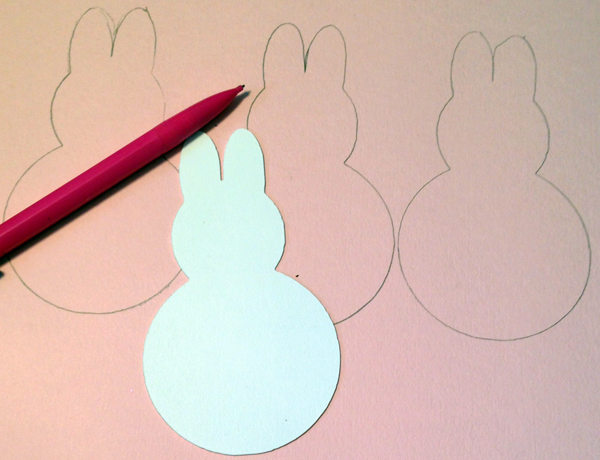 Trace around your Bunny template onto your coloured card. If your bunny template is 10cm tall, you can cut out 6 bunnies from one sheet of A4 card
This next step is sad and reminds me a little of Watership Down but...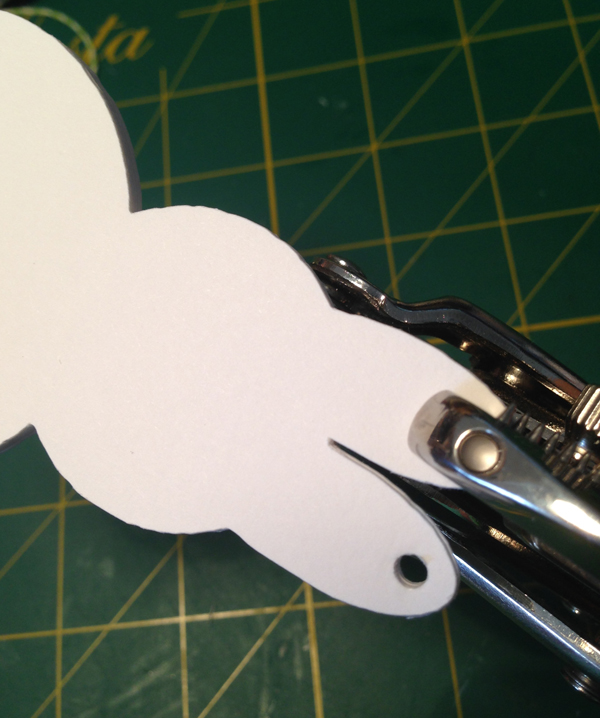 Using your hole punch, punch through the tips of the bunnies ears. Repeat for all of your Easter bunnies.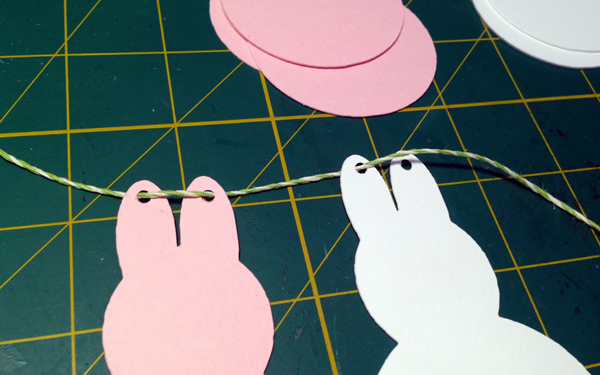 Thread twine (or strong thread or even wool) through your punched holes as shown and repeat for all of your bunnies. When you've threaded through the last of your bunnies ears, flip them over and trim the twine, leaving a tail so that you can hang up your bunting.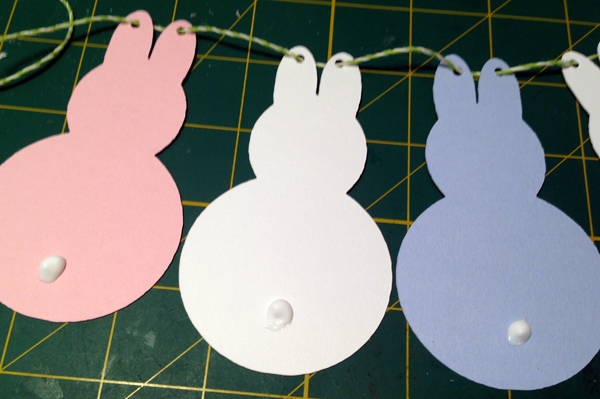 Add a blob of PVA glue as shown and add your pompoms for the bunnies tails.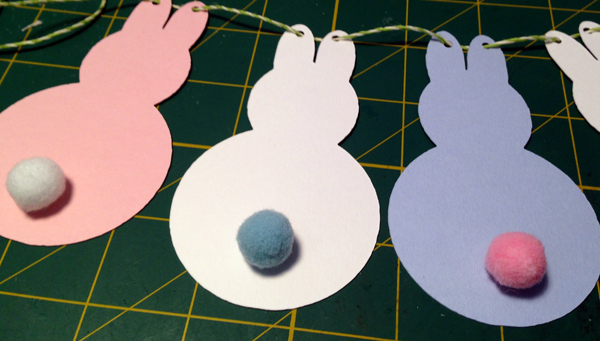 That's it! Wait for the glue to dry and then hang your Easter bunting.
If you really want to go to town with the Easter Bunny Bunting , the kids can doodle on the bunnies, add glitter, tie ribbons around their necks - just generally make them even cuter!
We'd love to see your Easter Bunny Bunting or any of you Easter card ideas. Add your pictures to the Papermill Direct Facebook page.