How Our Linen Card Is Made
1
Posted on 26th January 2022 by Liz Chegwin
Filed under DIY Wedding Stationary Advice, Papermill Direct News
Today we're talking about our beautiful linen embossed card, one of our best sellers. We thought you might be interested to know how it's made. If you sell your work at craft fairs, wedding fairs or on the internet, it can be a useful marketing tactic to talk (or blog) to potential customers about the process of making your cards and also about the quality of the card stock materials you have used.
These details can add value to your finished product and give you more to engage your customers with. This gives your products the edge, making your handmade stationery really memorable.
A popular choice for many of our customers is our high quality (of course!) textured linen card, it's available in the popular white, rich cream and extra white. In addition, the Nettuno range offers linen card in a range of beautiful colours. It can be bought as part of our much-loved pick 'n' mix boxes, packs of card and card blanks. The cardstock has a texture just like that of real linen, which you can see clearly in the image below. The pattern varies depending on how the light falls and it has a lovely quality feel and weight.
How we add the texture to our white linen card
1. After the paper is made on the huge paper machines at the mill, it is reeled up into enormous rolls a metre wide and weighing up to a tonne - the weight of a small family car.
2. The paper is then fed from the roll into a machine that resembles a very large (and sophisticated!) mangle
3. The top 'mangle' roll is made of steel and has the linen pattern engraved into the surface
4. The paper passes through the 'nip' between this top engraved roll and a softer bottom roll
5. These rolls are forced together at pressures exceeding 30 tonnes ( or 30 small family cars!) and the pattern from the engraved roll is transferred to the paper.
6. The embossed paper is then wound up again into a new roll before it goes for cutting down into small sheets, packaged up and sent to our creative customers.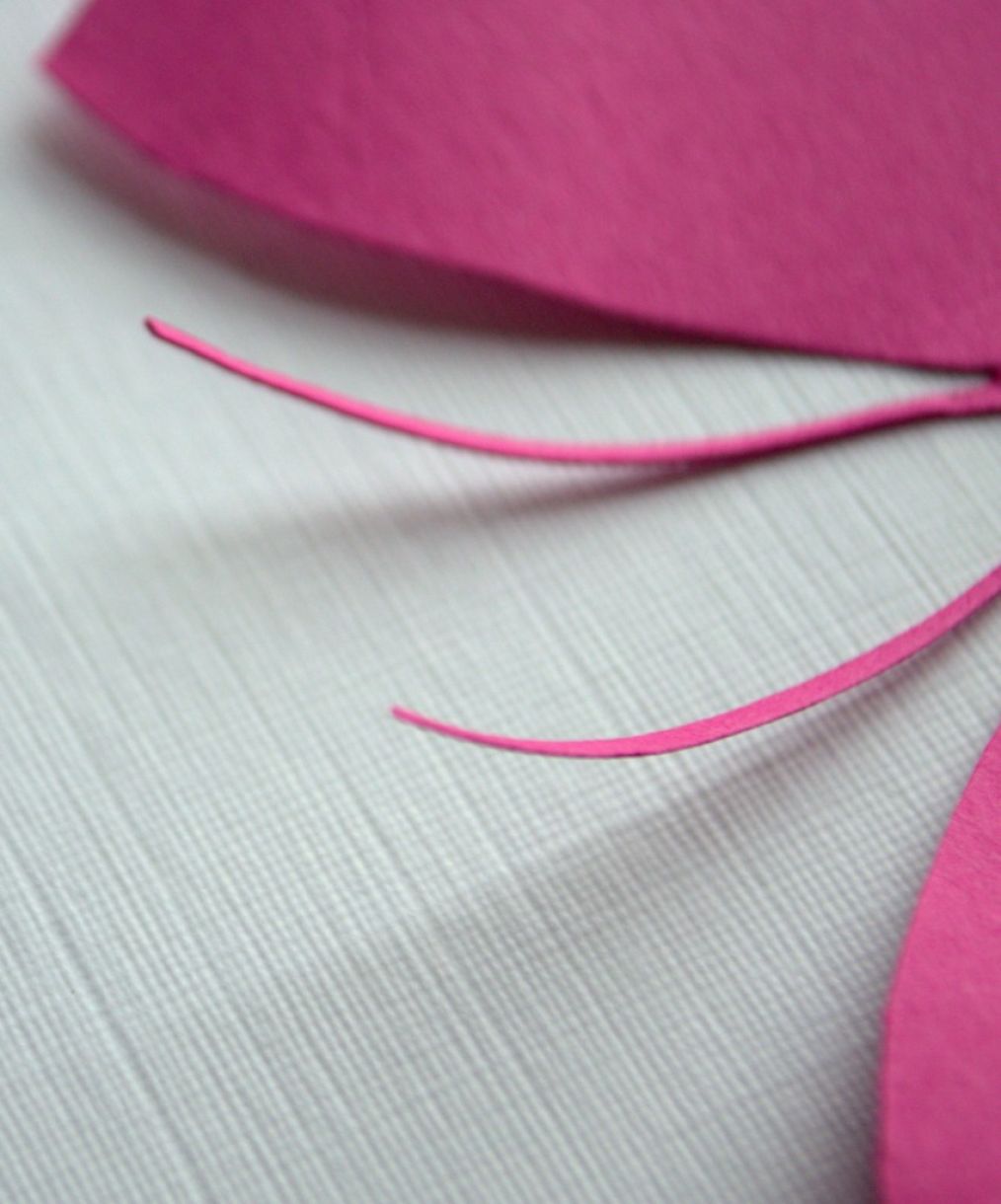 Our linen card lends itself perfectly to being used for wedding stationery or luxury handmade greetings cards. The textured effect on the surface is only on one side, allowing for smooth handwriting inside when used as a card blank. If you would like to see and feel the quality yourself you can order up to 10 different samples of our textured cardstock for just £1, which covers the cost of postage and packing.
Are you one of our linen lovers, leave a comment and let us know what you make with it and if you have a shop please do share the website or Facebook link so we can take a look.