Hope You Are Safe And Well
0
Posted on 9th March 2023 by Danielle Bigland
Filed under Card Making Ideas, Design Team, Any occasion cards
Hia all. I hope you're all OK 😁
Today, I've got a pretty card for you using a selection of lovely silver and grey card.
I'll talk you through it...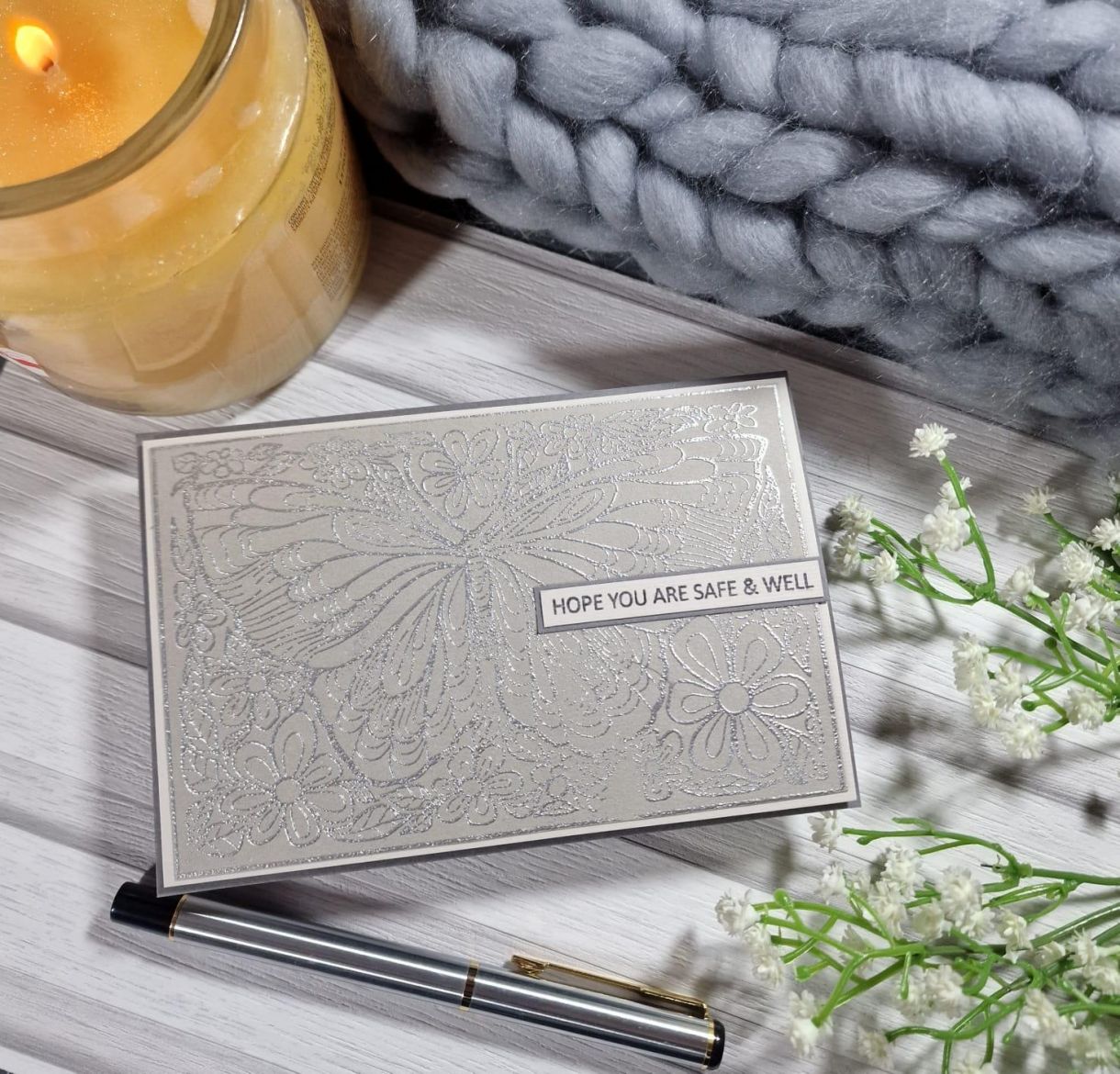 First, I cut some Slate Grey Smooth 240gsm down to a UK A6 card blank size (10.5cm x 14.85cm approx).
Then, on some Clay Materica 250gsm, I stamped my image using embossing ink. Now, I don't typically use wooden stamps as you have one chance and one chance only to stamp your image correctly! This didn't stamp perfectly, however, that's the beauty of handmade right?! When using wooden stamps, especially larger is size, I recommend taking the CARD TO THE STAMP, as opposed to taking the stamp to the card.
I heat embossed this with a pretty silver embossing powder to match the colour scheme.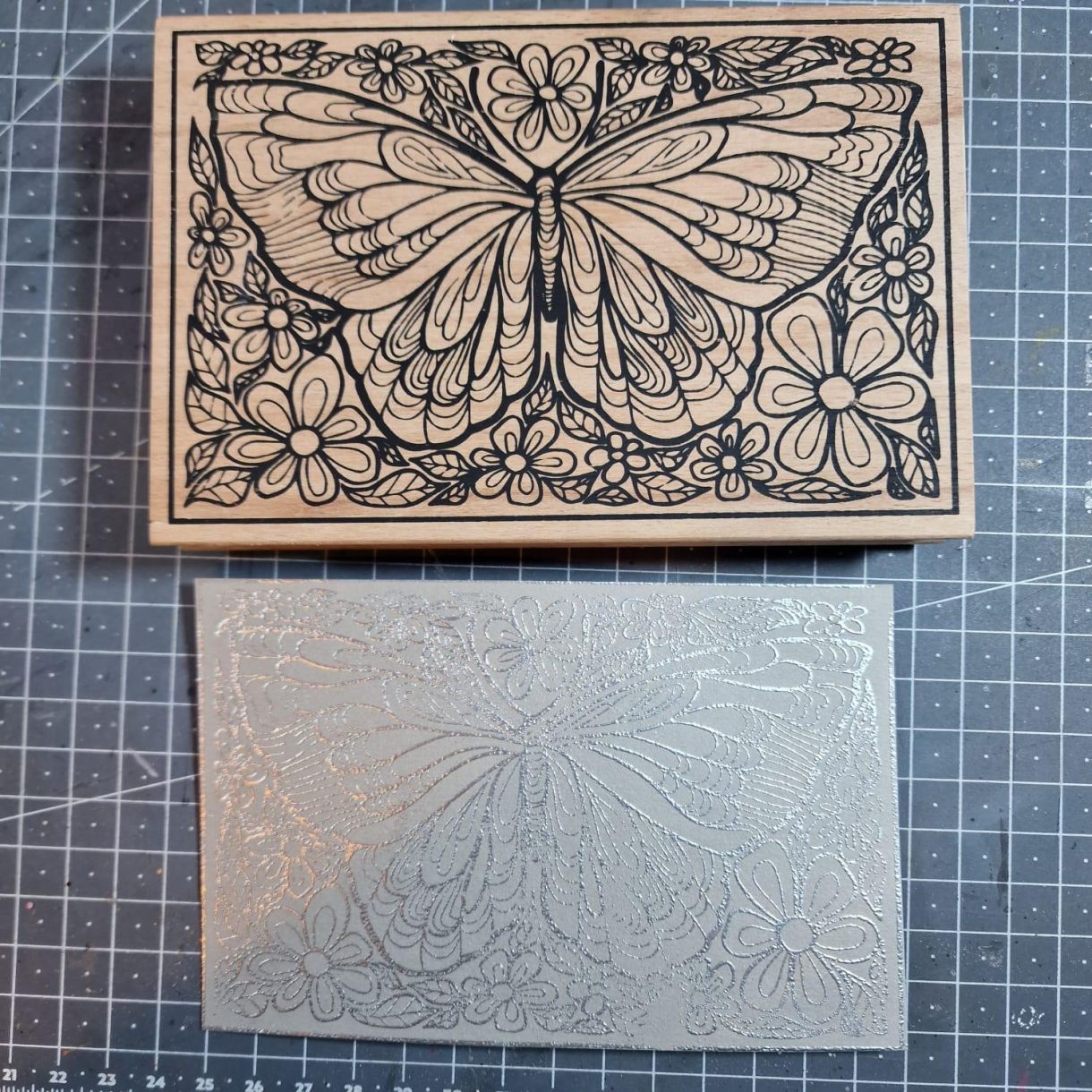 I mounted this image onto some Perla Nettuno Linen Effect 280gsm card several mm larger round each edge using wet glue. Then, mounted these layers onto my card blank using foam tape.
Finally, I stamped my sentiment onto some Perla Nettuno Linen Effect 280gsm using black ink, and mounted this onto some Clay Materica 250gsm trimmed to size. This was then stuck to my card using wet glue.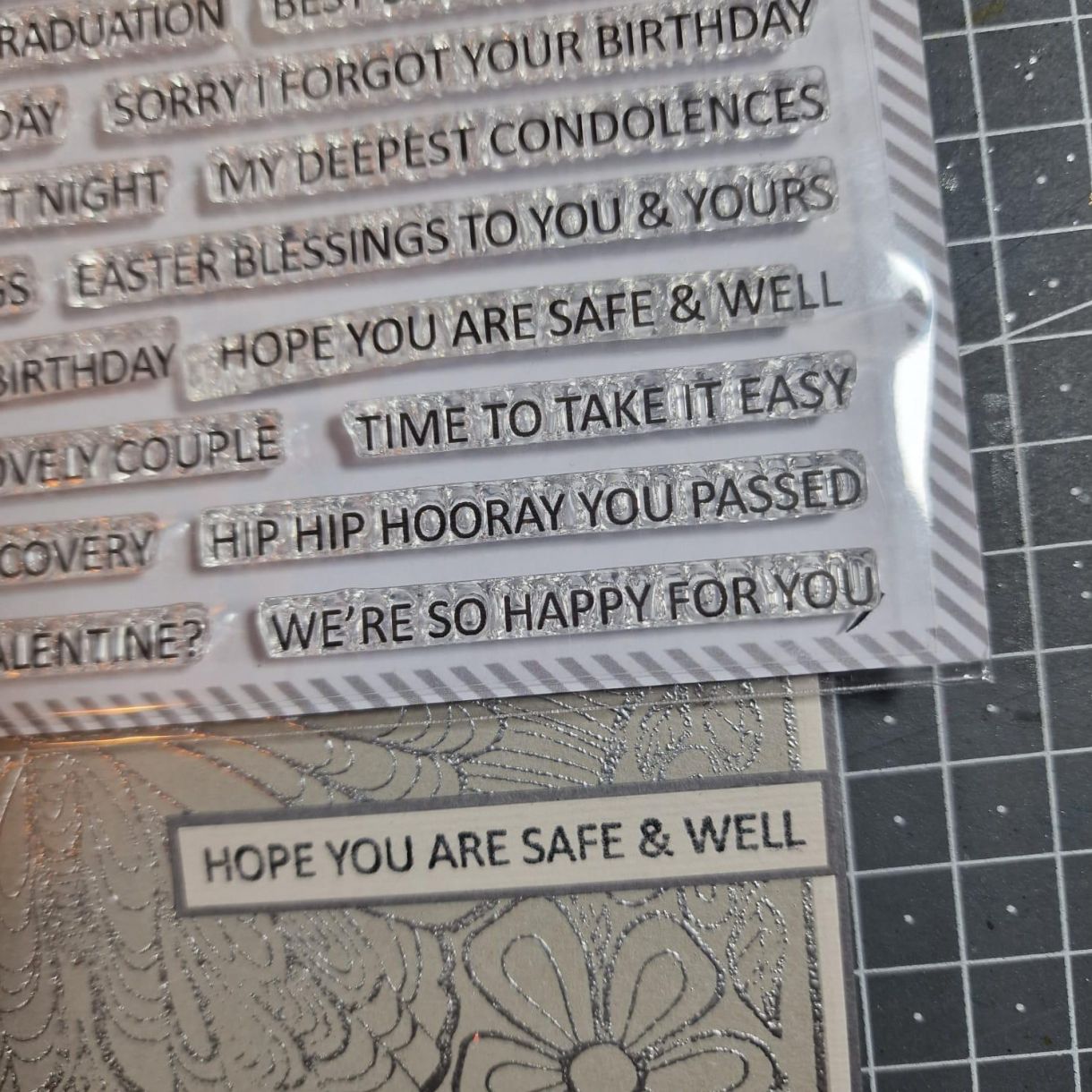 This is the card complete. I hope you like it!
Until next time, take care.
Love Dani xx