Hexagonal Stacked Gift Box
0
Posted on 21st February 2020 by Louise Thompson
Filed under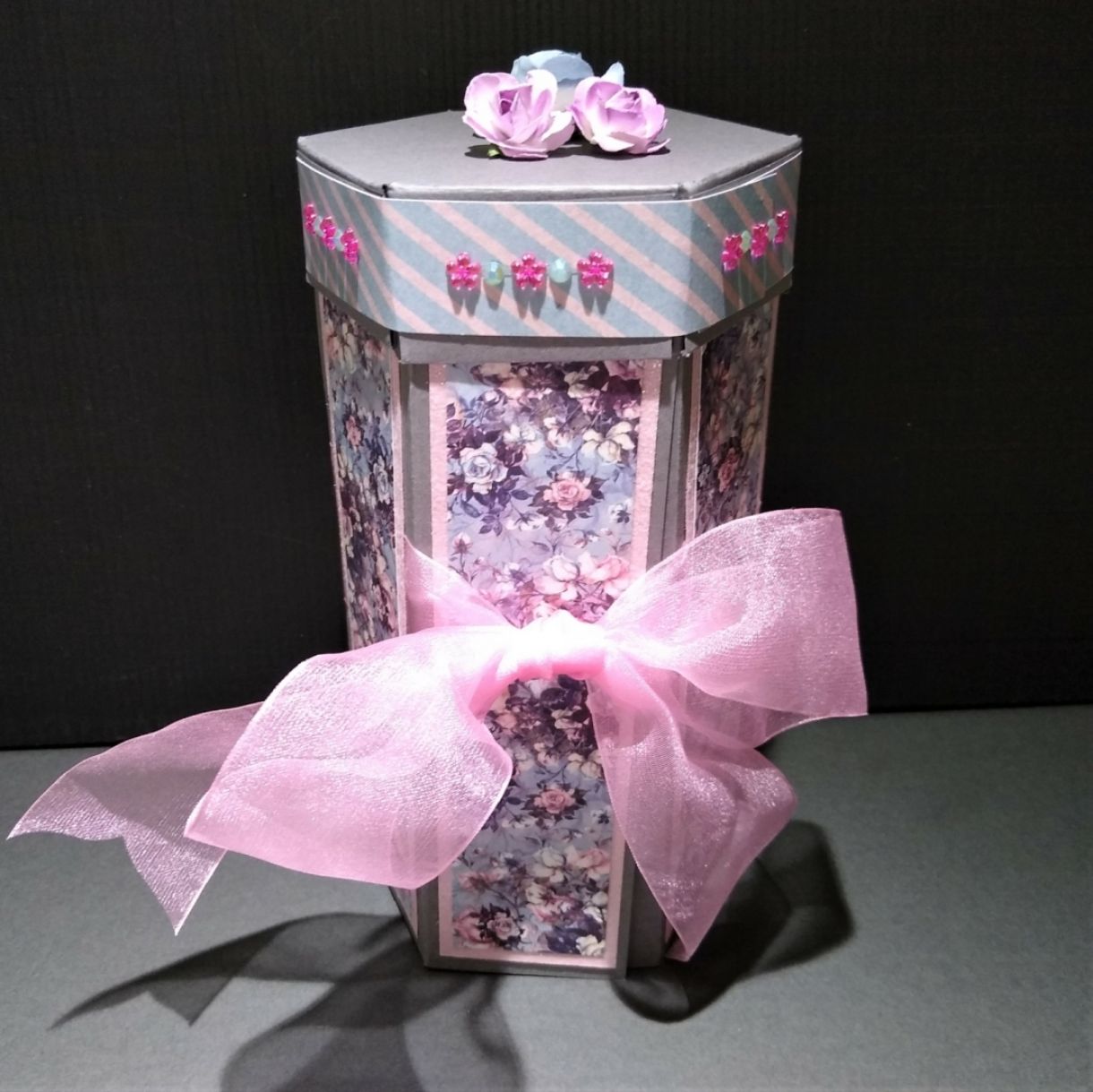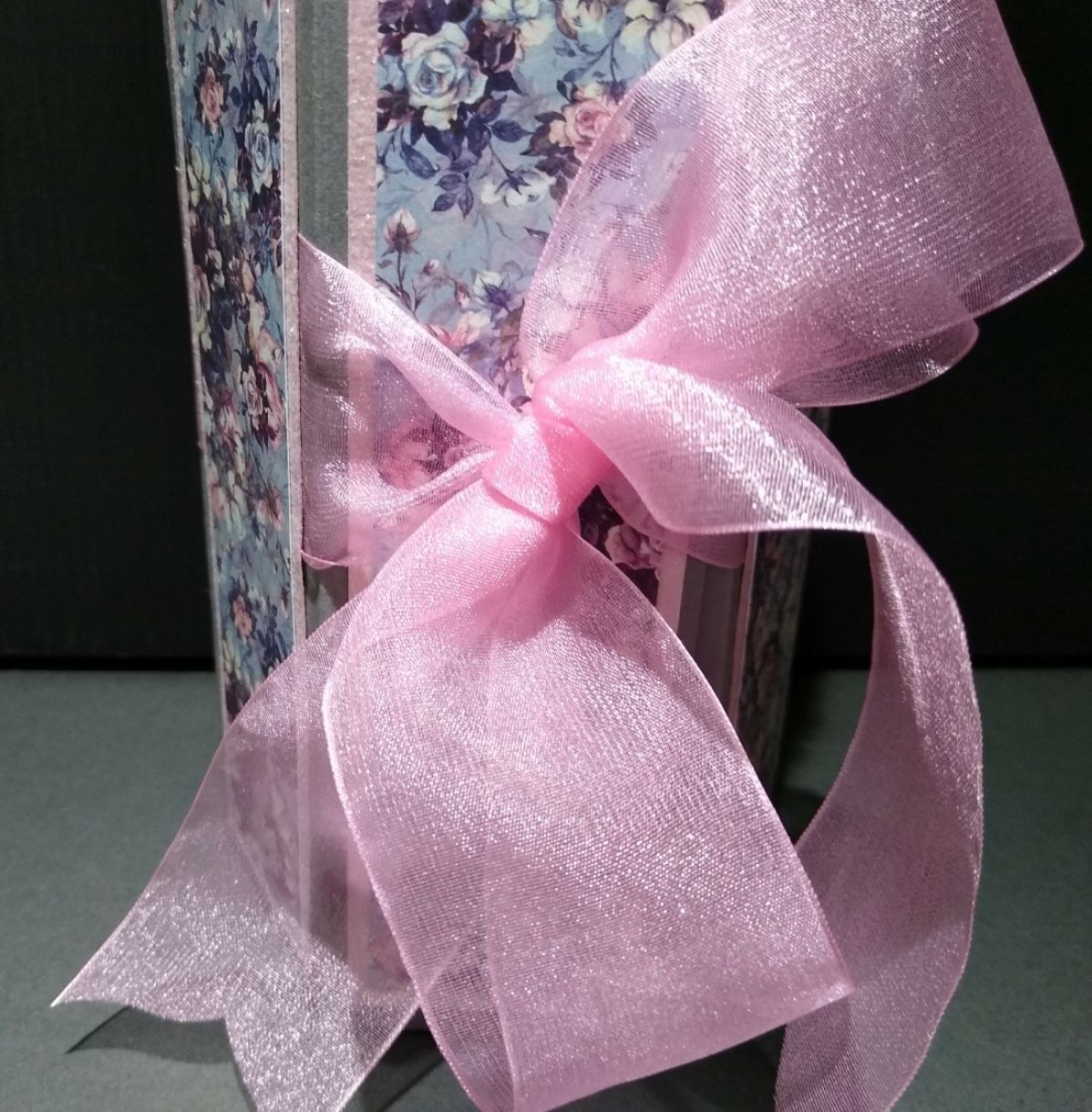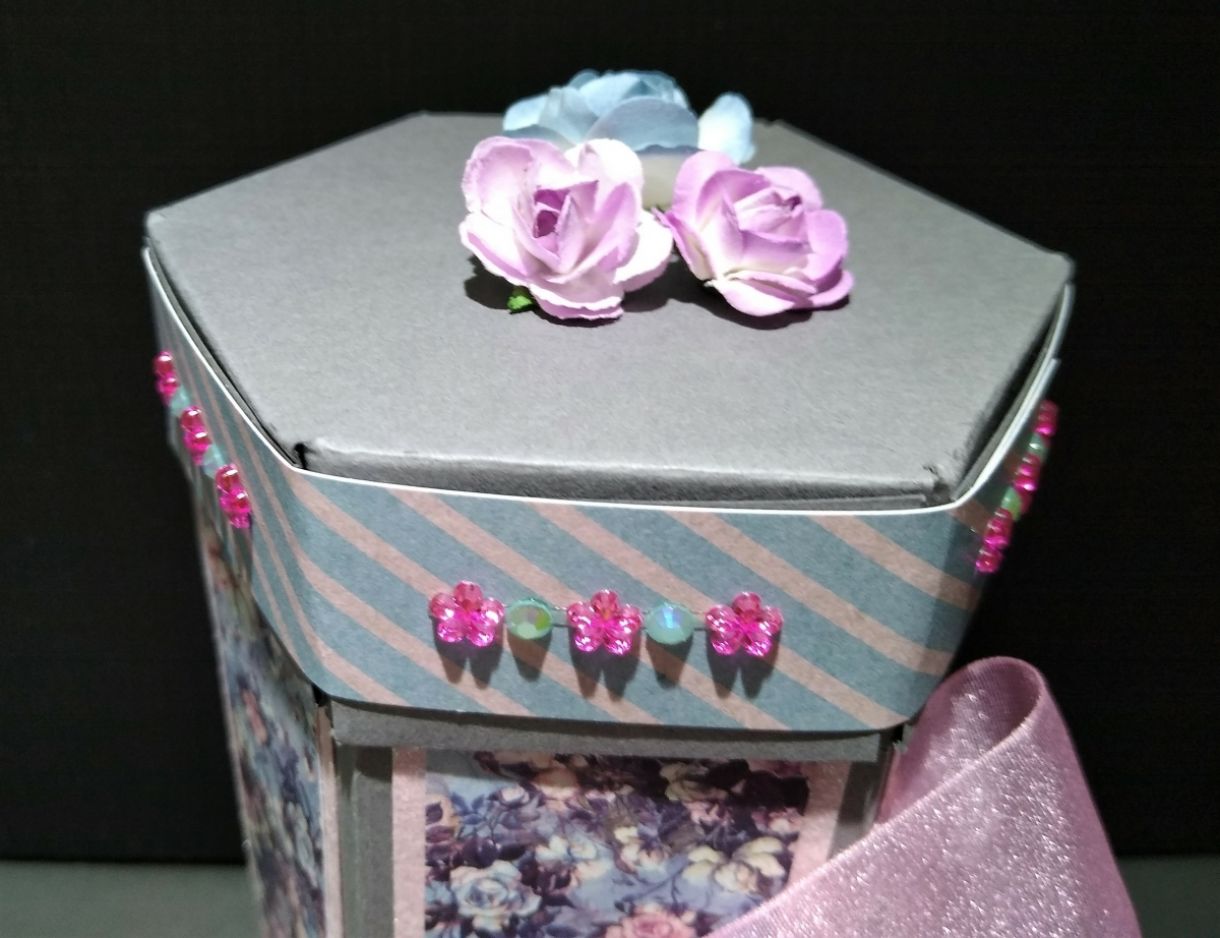 Today I'd like to show you how I made this Hexagonal Stacked Gift Box. You will need to print out the templates shown below:-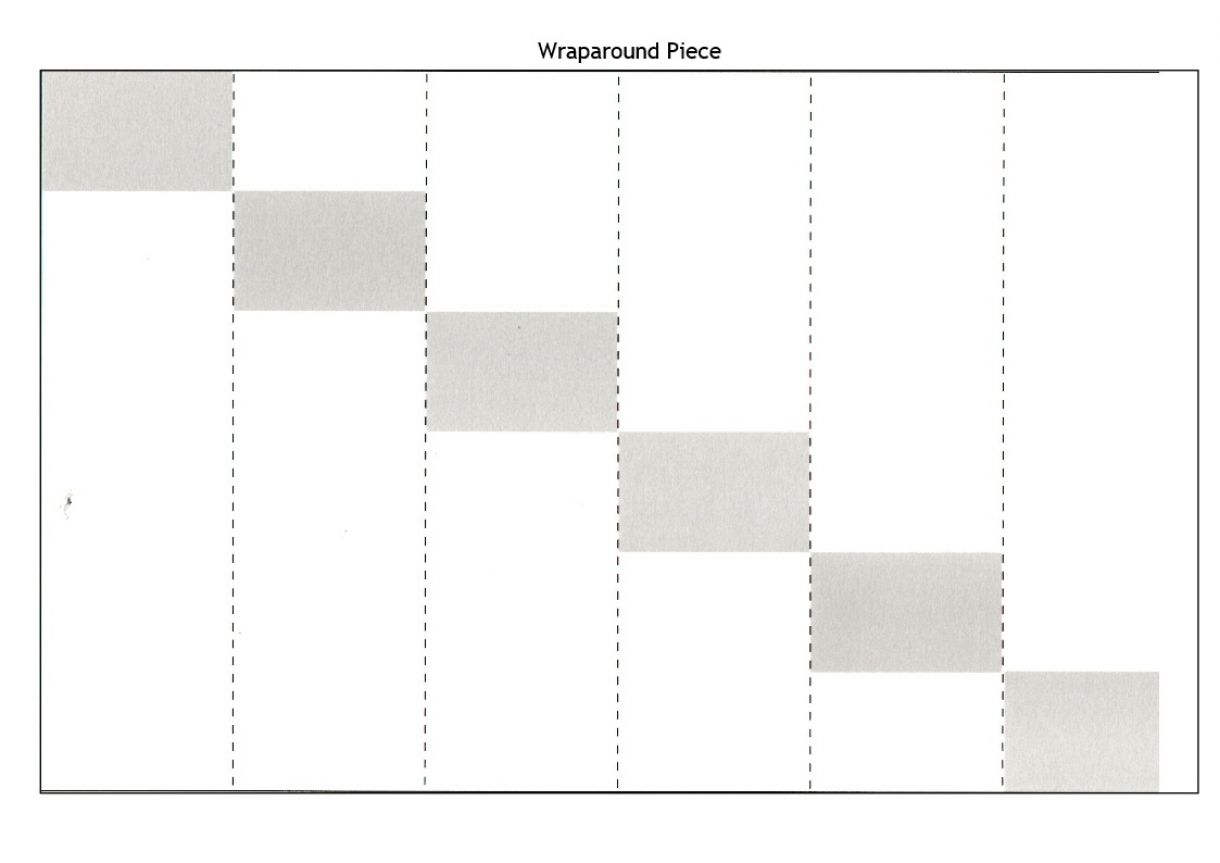 This is for the card that wraps around the drawers. The shaded parts are a guide as to where the drawers need to be attached.
Here is the template for the lid and the drawers (note that the lid is slightly larger than the drawers.) You will need to cut out one lid and 6 drawers.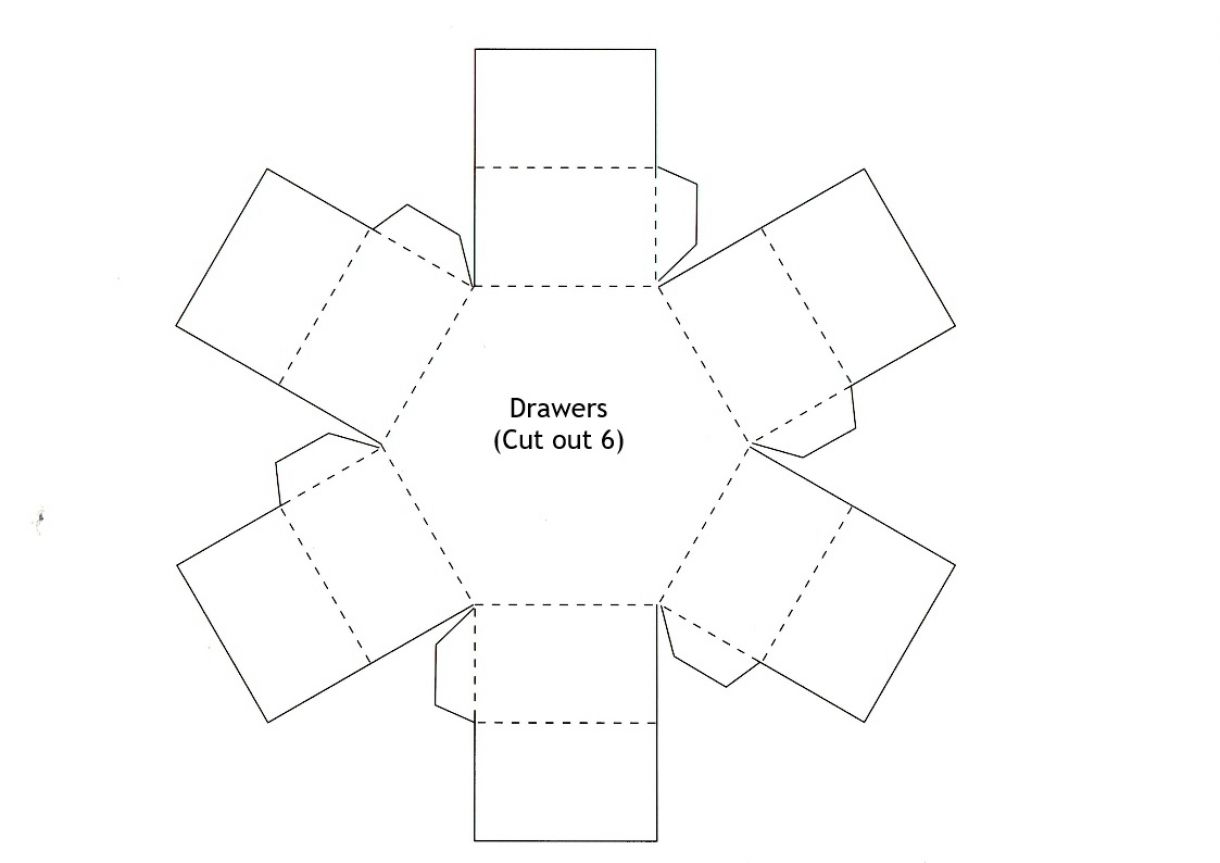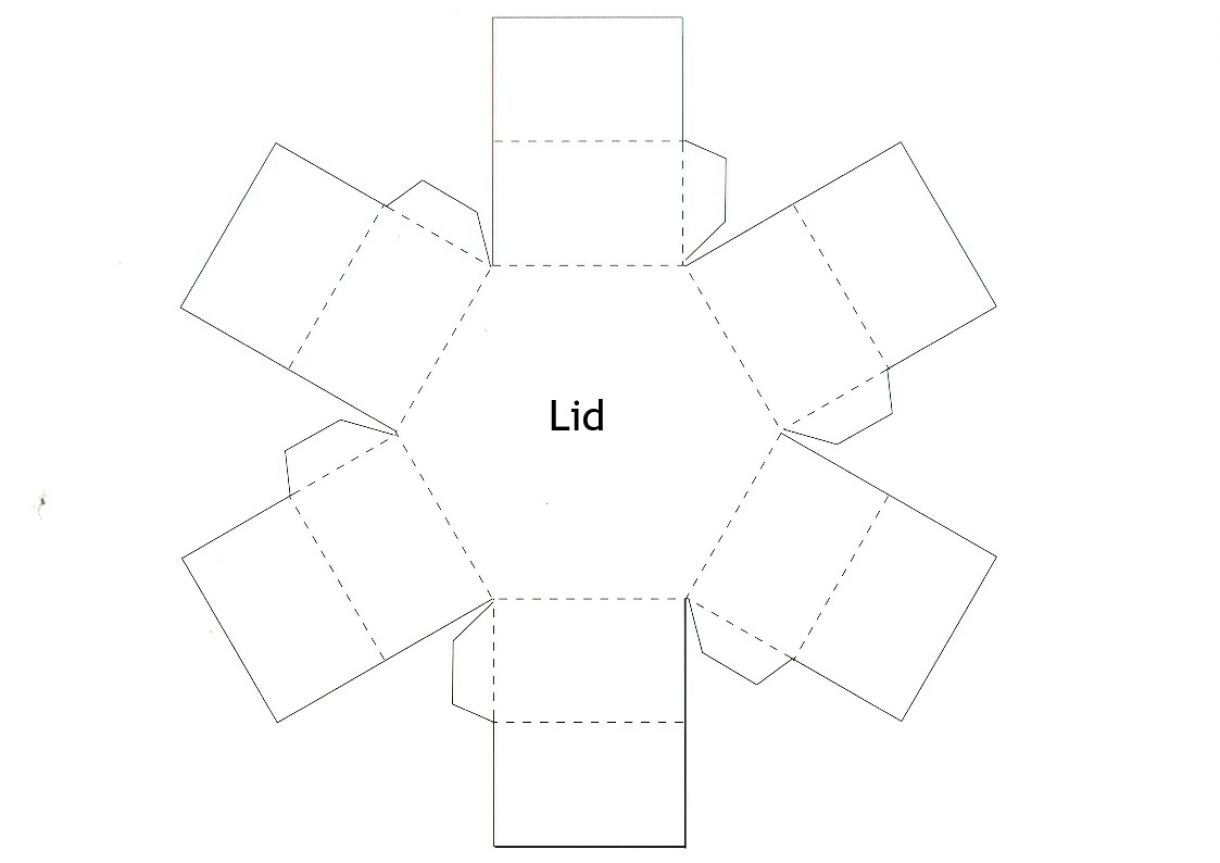 You will also need the following arts and craft supplies:-
Pattern paper
Ribbon
Gems and embellishments to decorate
1) Take 8 pieces of Slate Grey Smooth Card 240gsm and cut out one wraparound piece (using the template), 1 lid and 6 drawers - making sure you use one sheet of A4 per item
2) Score along all scorelines and fold.
3) Start assembling the drawers.
4) Stick your ribbon to the outside of your wraparound piece so that you have equal lengths left at either end.

5) Take the Brilliant Rose Sparkle Print Card 300gsm and cut out panels that are slightly smaller than the panels on the wraparound piece. Stick these into position on the outside of the wraparound piece.
6) Cut your pattern paper into 6 panels that are slightly smaller than your pink sparkle print pieces. Adhere these onto the pink sparkle print pieces so that there is a border around the edge.
7) Take some more pattern paper and cut 6 panels that are the same size as your pink sparkle print panels. Stick these to the panels inside the wraparound.
8) Decorate your drawers if desired, and then start sticking them in place on the inside of the wraparound piece with Stick It! Ultra-clear double-sided tape - 6mm x 5m
9) Start assembling the lid - making sure that it will fit nicely on the top of the box.
10) Decorate the lid as desired.

I hope that you will give this a go.