Ghost lollies!
0
Posted on 22nd September 2023 by Imogen Smith
Filed under Seasonal Crafts, Halloween Paper Crafts, Projects And Cards By Type, Cards For Children, Kids Craft Ideas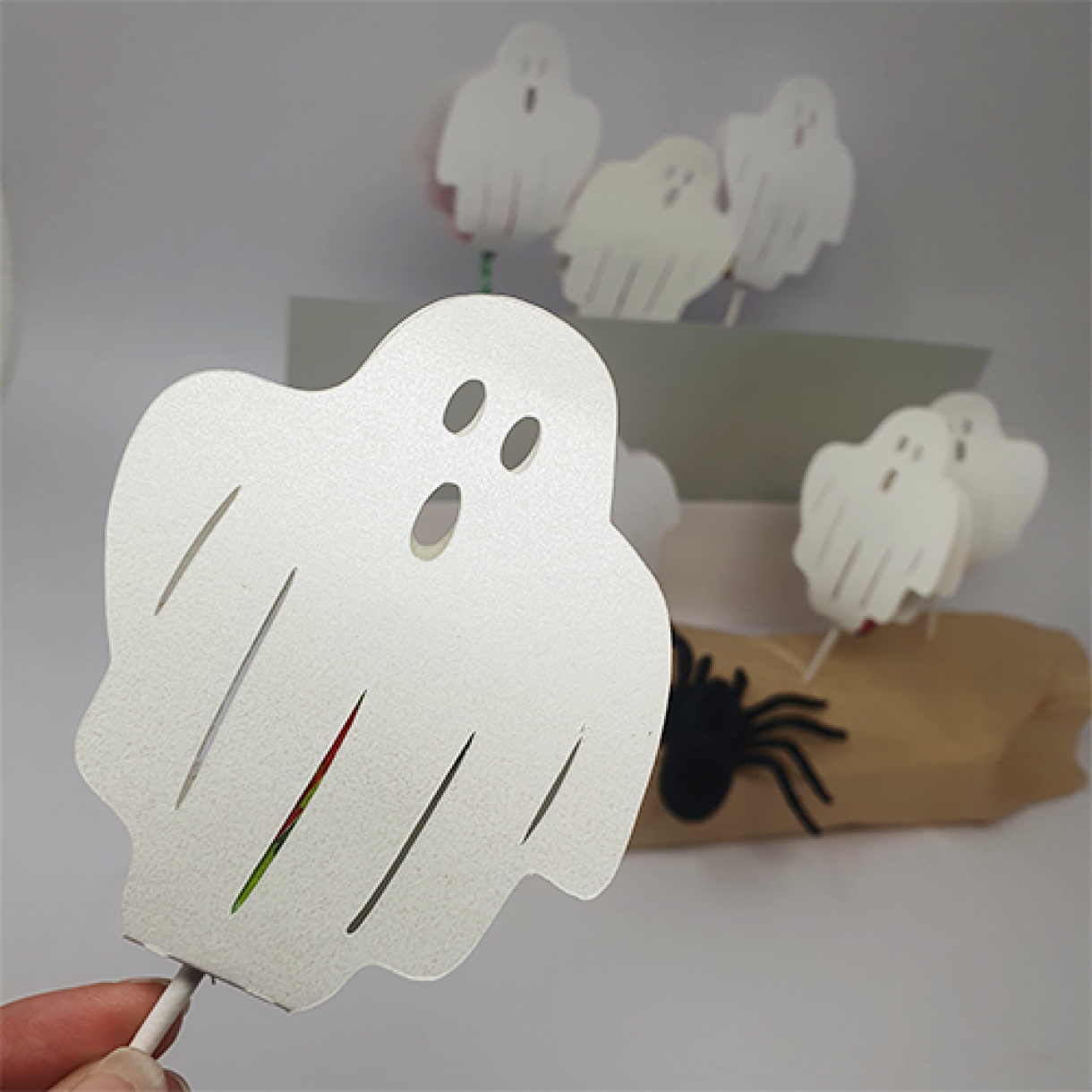 Hello Everyone! We've got a little over a month to go until Halloween so I thought this would be the perfect time to practice my ghost lolly idea!

I was lucky to have to some scrap Ice White 230gsm and Polar Dawn 230gsm card which measured 210mm by 115mm which meant I could create the entire ghost cover from one piece of card.
I found this image below on FreePik.com (I searched Ghost), removed the background and shading then mirrored the image and added a middle section with a hole for the lolly pop stick to fit through in Adobe Illustrator.

All rights reserved by FreePiks, the original image is available to download from FreePik.com which can then be edited using Adobe Illustrator to recreate the edits that I made.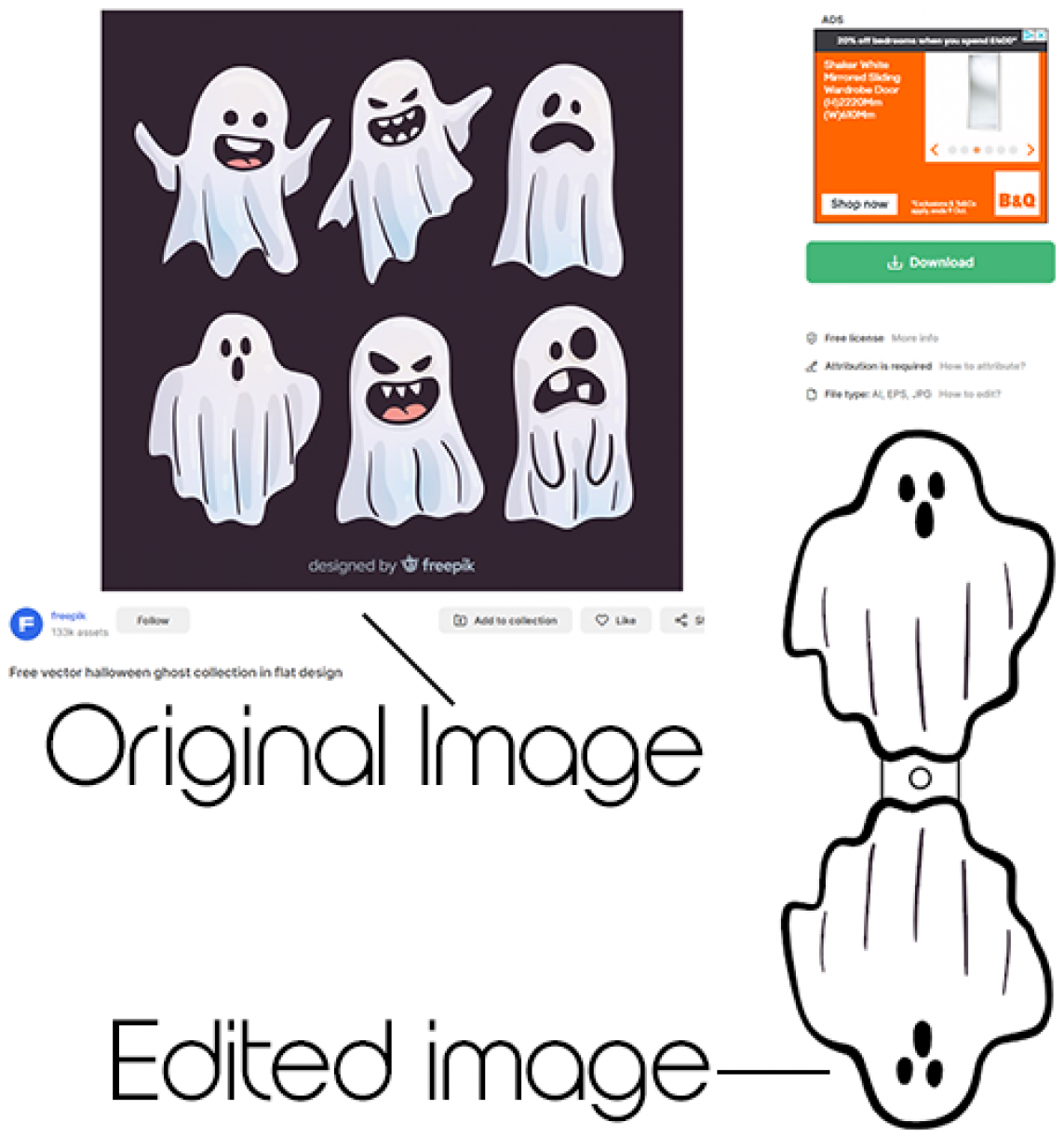 Once I had edited the ghost image I uploaded it to Silhouette Studio then used the trace tool.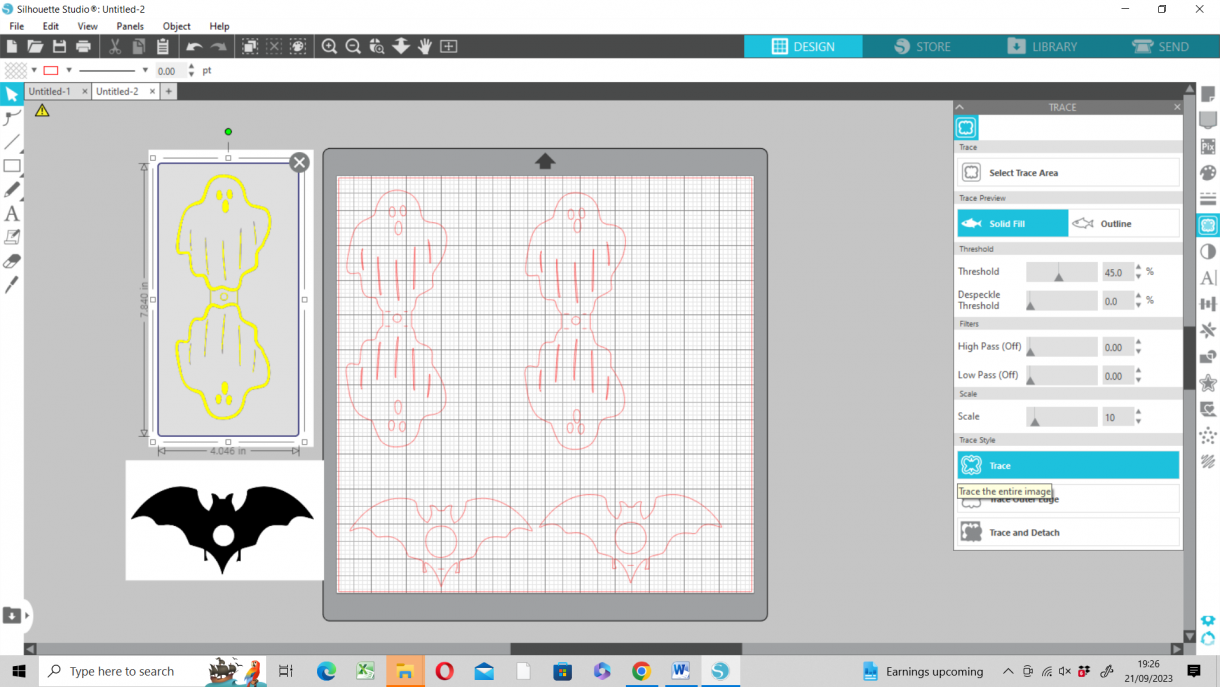 I then simplified the points. I do this as it makes it a lot easier just to look at your cutting image but also smooths the cutting lines which helps the machine when it cuts and makes the design look a lot cleaner.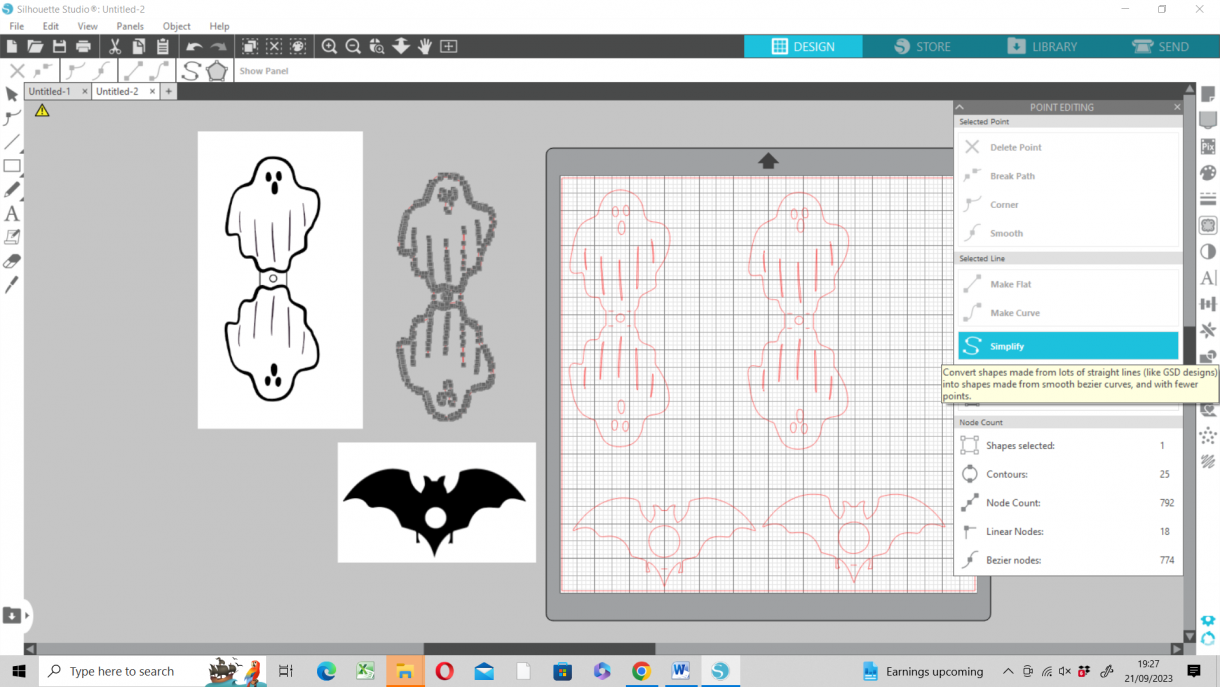 I then deleted any excess lines and added a dash where I wanted the card to fold.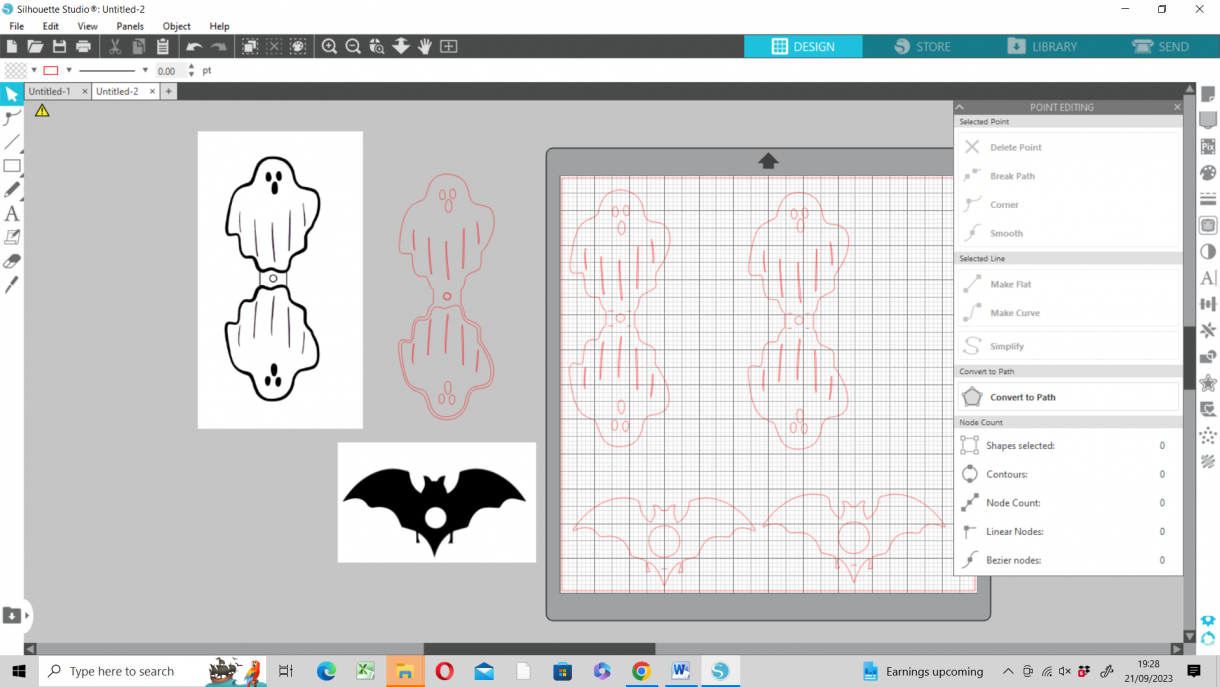 I then set up my machine and sent it to cut. I set my Silhouette Cameo to cut Glitter card, I find this the best for cutting card without leaving marks on my matts.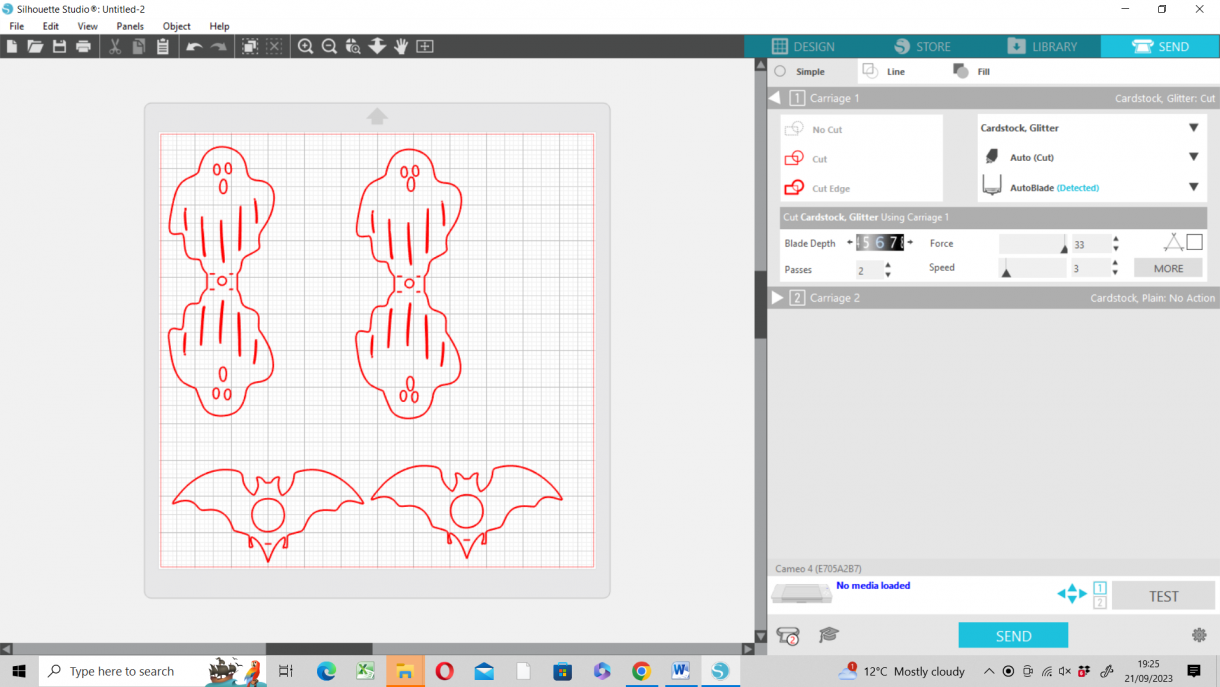 Once the machine had done the hard work I just had to tidy up the lines. Then to finish off I added some double sided tape the ghosts foreheads and lined them up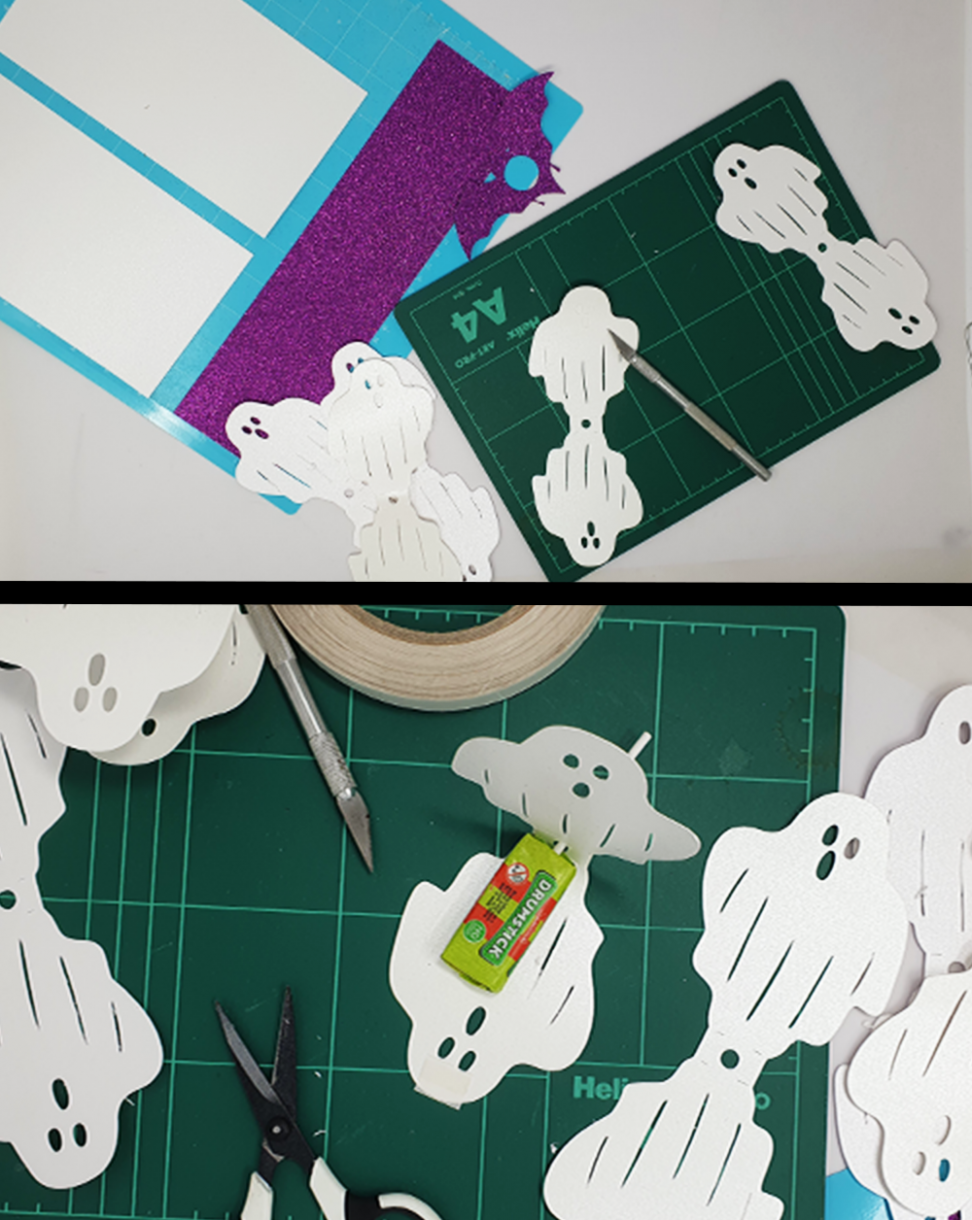 And we're done! There we go, a whole gang of ghosts with a sweet treat hidden inside!