Flowers for Mother's Day
0
Posted on 14th March 2021 by Barbara Daines
Filed under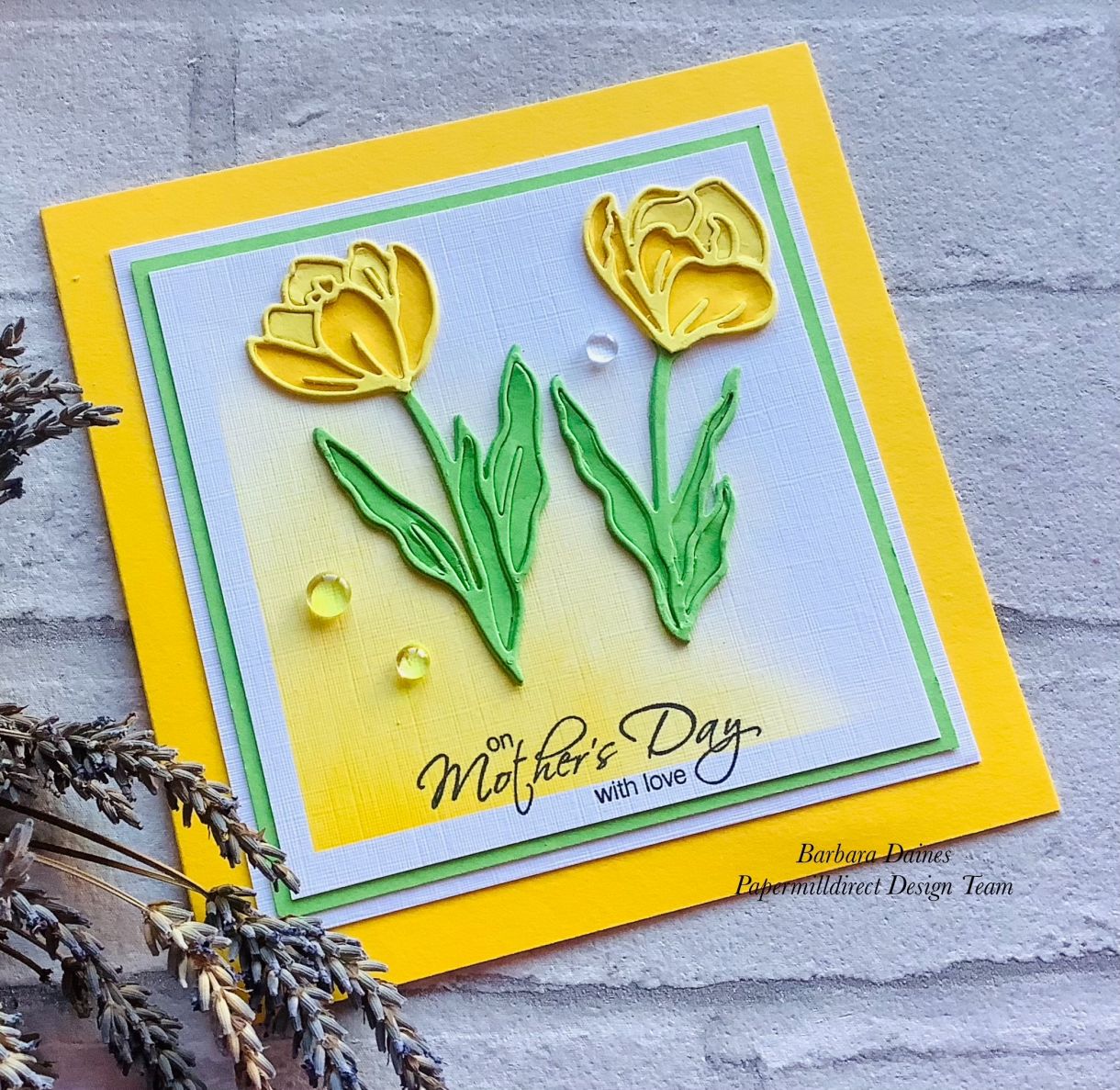 Hello, Barbara here, from Papermilldirect DT with a pretty Mother's Day card.
As always I started by gathering the products together, as shown.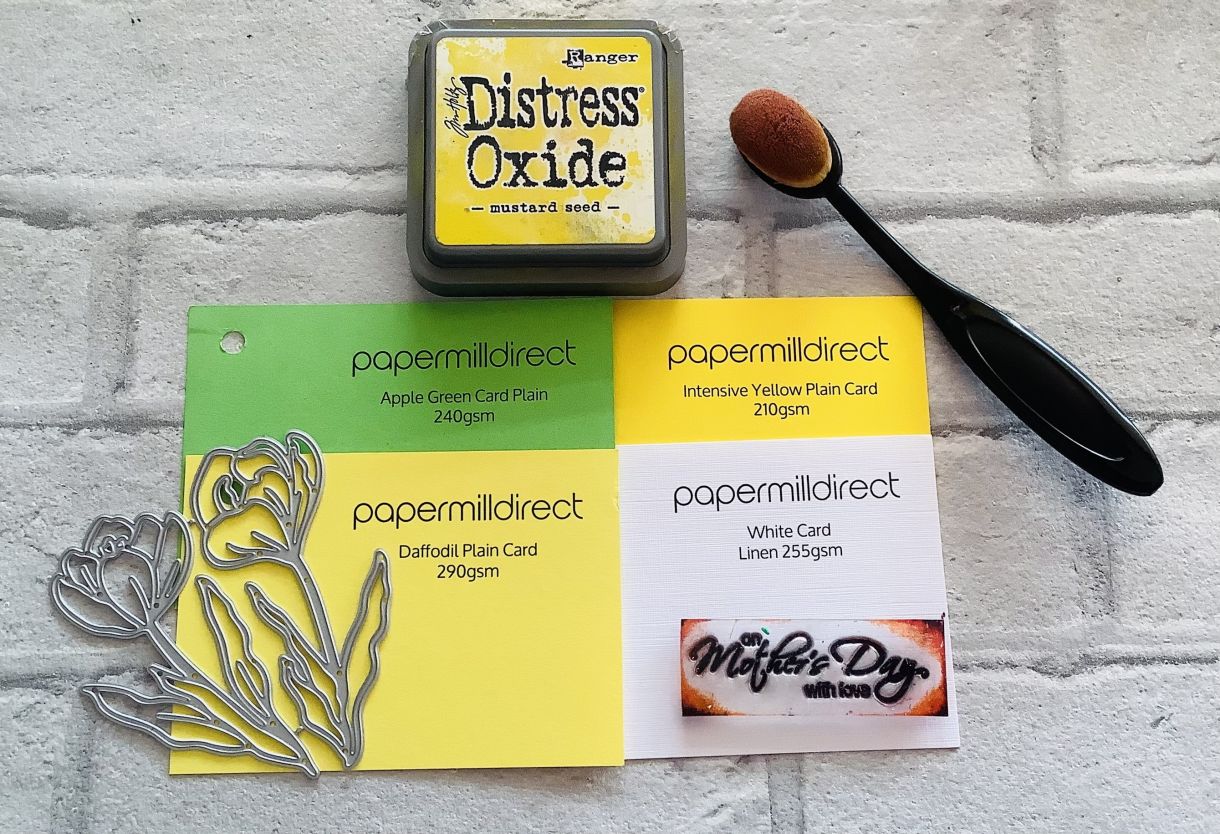 Step 1.
Make a base card from yellow and cut 'mats' from white linen, green and white again, of decreasing sizes.
Using both flower dies, cut from yellow and green three times each.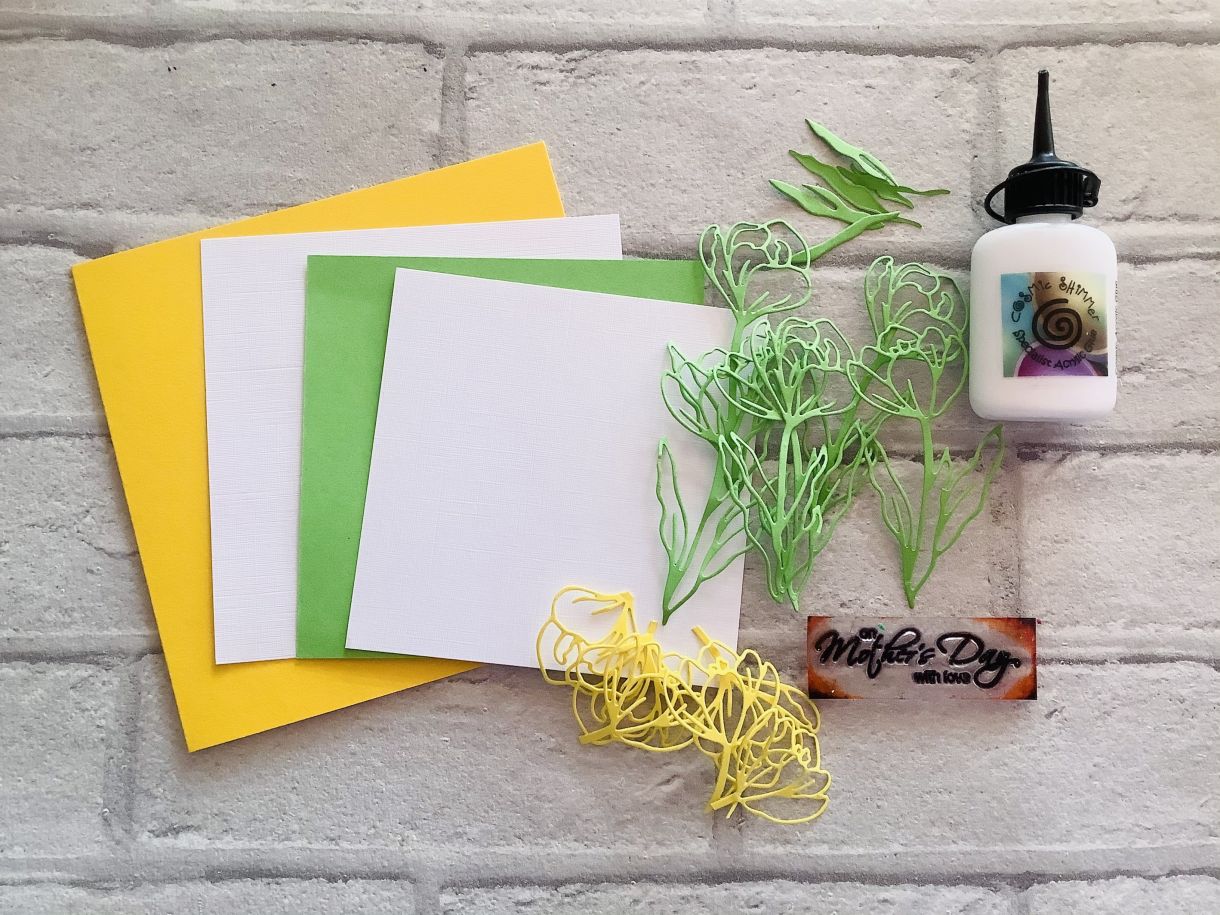 Step 2.
Mask off the bottom left-hand corner and lightly ink with a Mustard Seed Distress Oxide inkpad.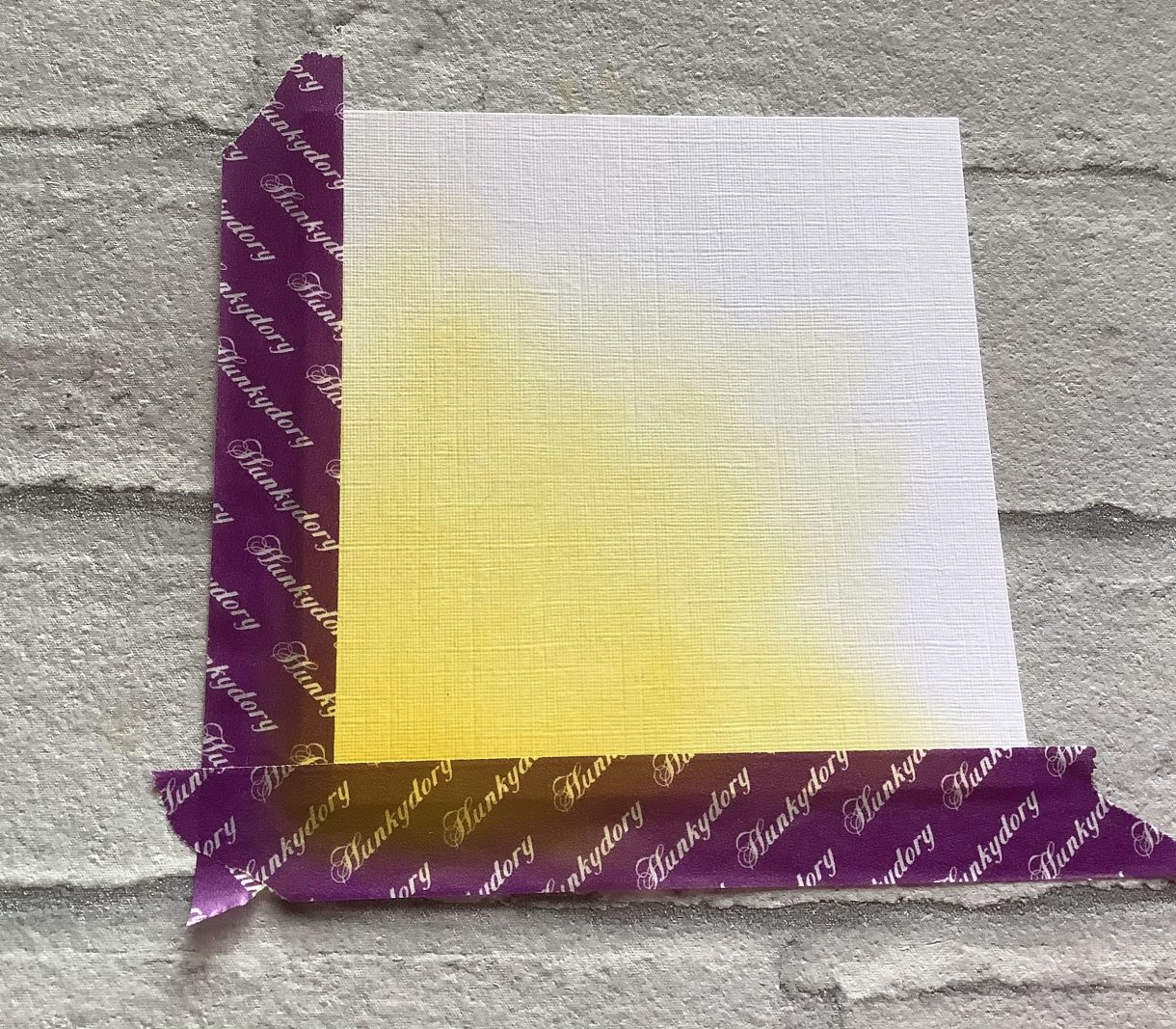 Step 3.
Remove the masking tape and stamp the sentiment.
Build up the layers as shown in pic.
Step 4.
Adhere three layers of green leaves and three layers of the flower heads together and add these to the card.
Using Cosmic Shimmer wet glue, fill in each section of the flowers with the corresponding cut-out pieces......
Add three cabouchons to finish.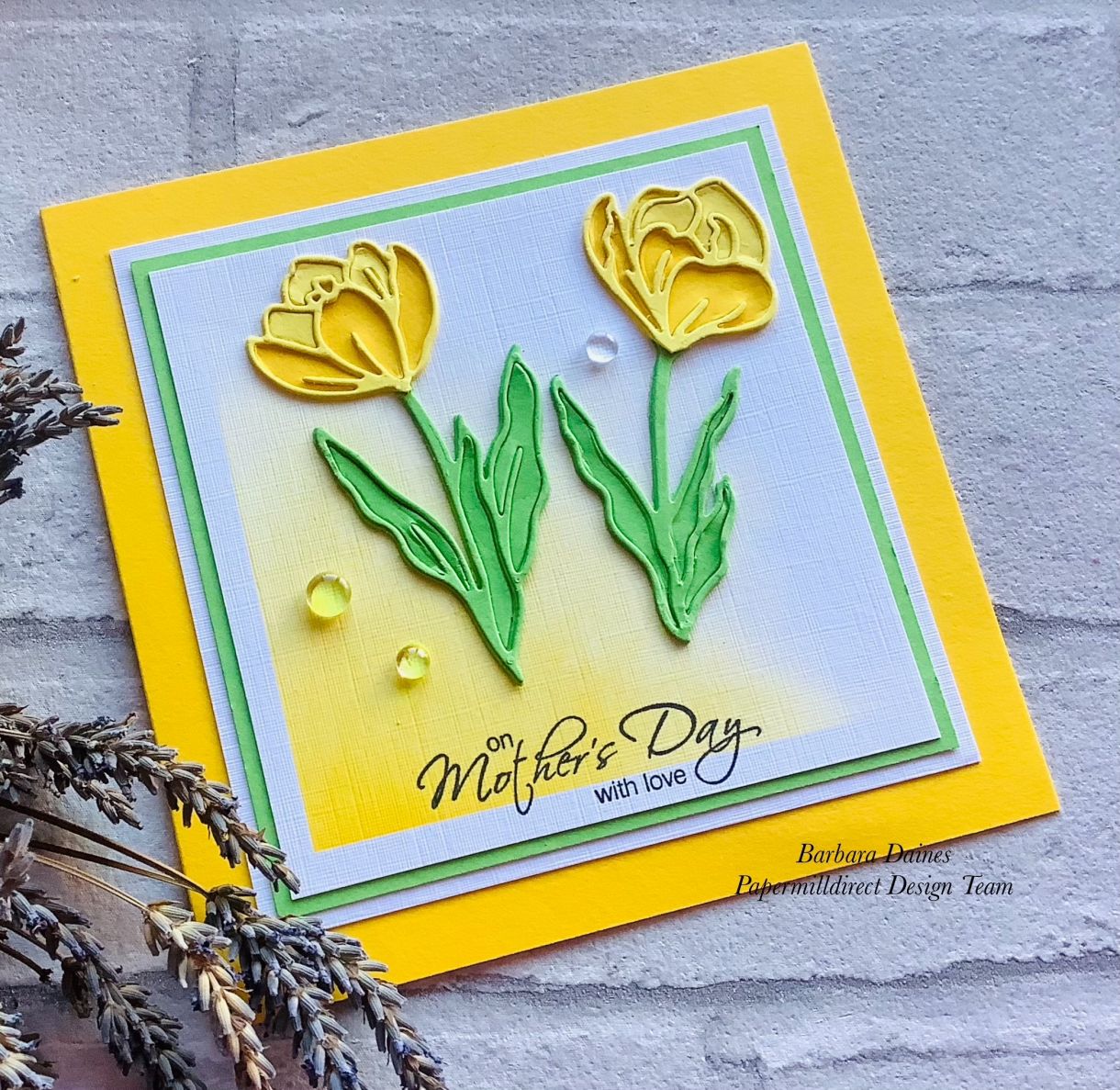 I also went on to make an anniversary card in pink and lilac, using almost the same method.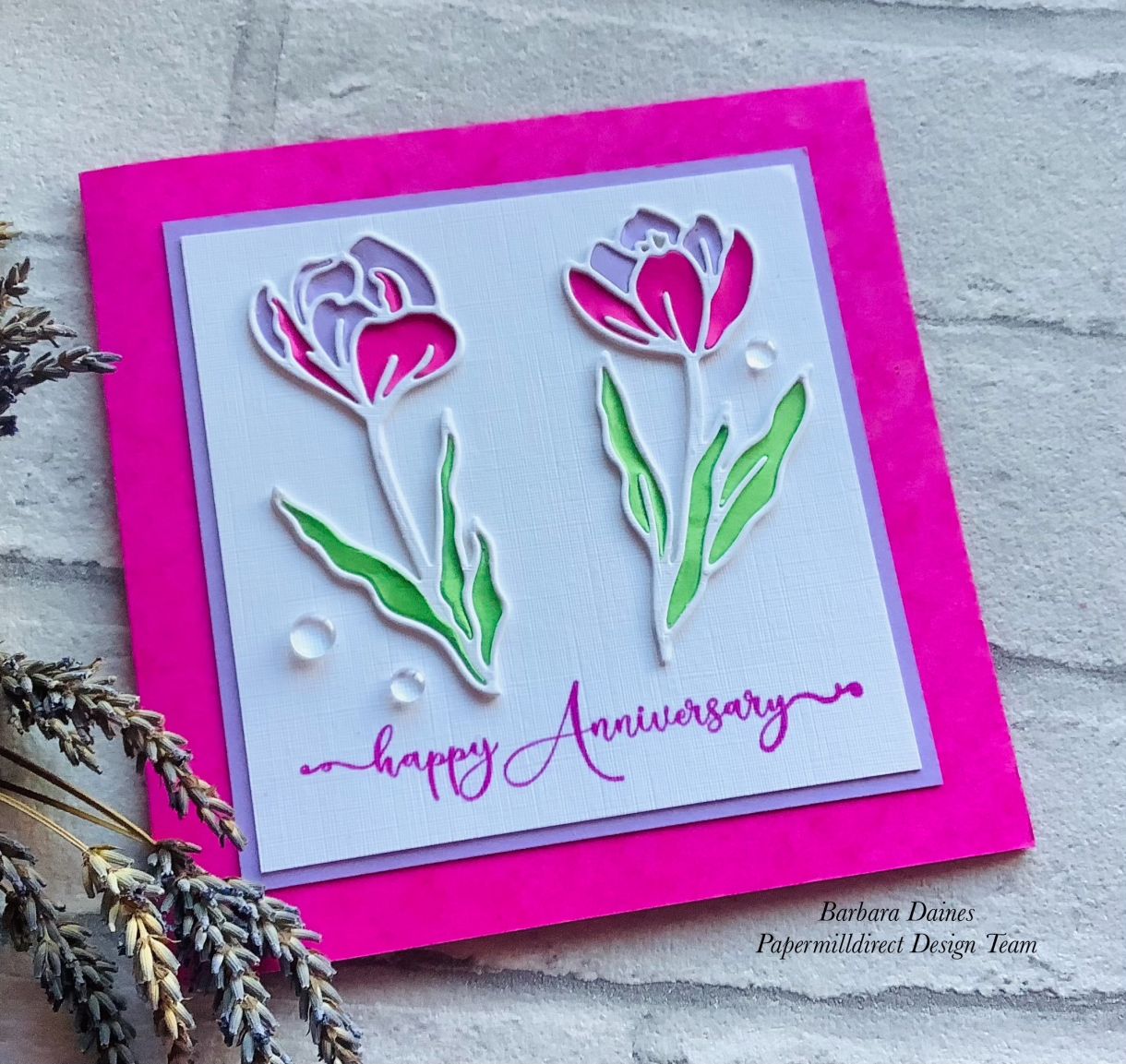 Thanks for visiting the blog today,
Stay safe,
Barbara.