Disney Themed Wedding Card
0
Posted on 30th May 2019 by Nicole Mullen
Filed under Wedding Stationary Business Advice, Projects And Cards By Type, Wedding Stationery
I love when you can personalise a wedding card to really mean something to the bride and groom. When you can take things a step further than simply incorporating their wedding colours, and bring in something that means a lot to them, it makes a card that much more special. For this card I used:
Scalloped heart SVG
Beauty and the Beast SVG (Etsy)
I started off by cutting a mat of Navy card to place onto the white card base. I then cut a panel of the Sirio pearl card for on top of this Navy card. However I felt it was too plain just as it was, so I used my score board to 'emboss' it with a diamond pattern. This simple technique gives a very luxurious feel to the card, without the need of embossing folders that are too small for the large square size.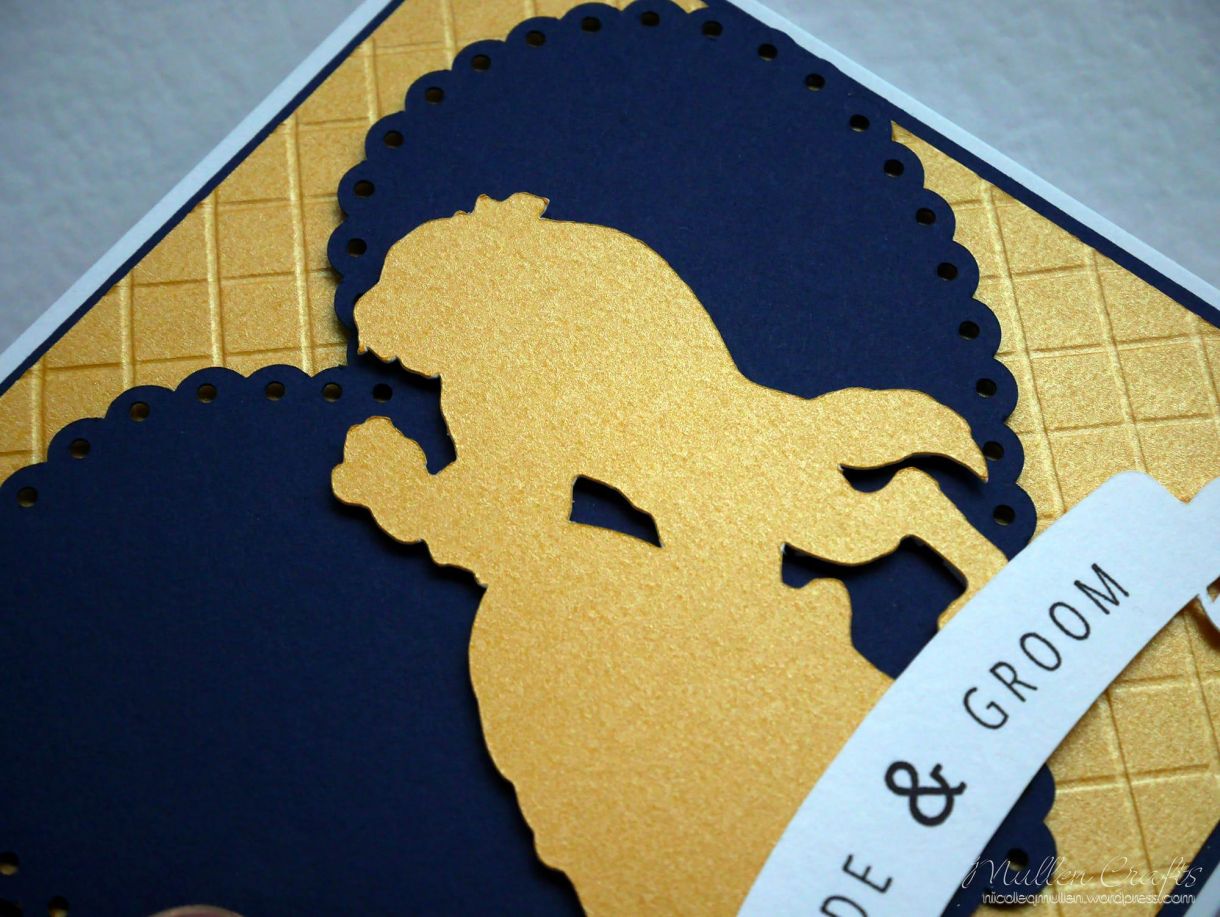 I cut the beauty and the beast file from the same Sirio card, and added this on top of the Navy scalloped heart. This Sirio card has gorgeous shimmer to it, but the Navy really balances it out.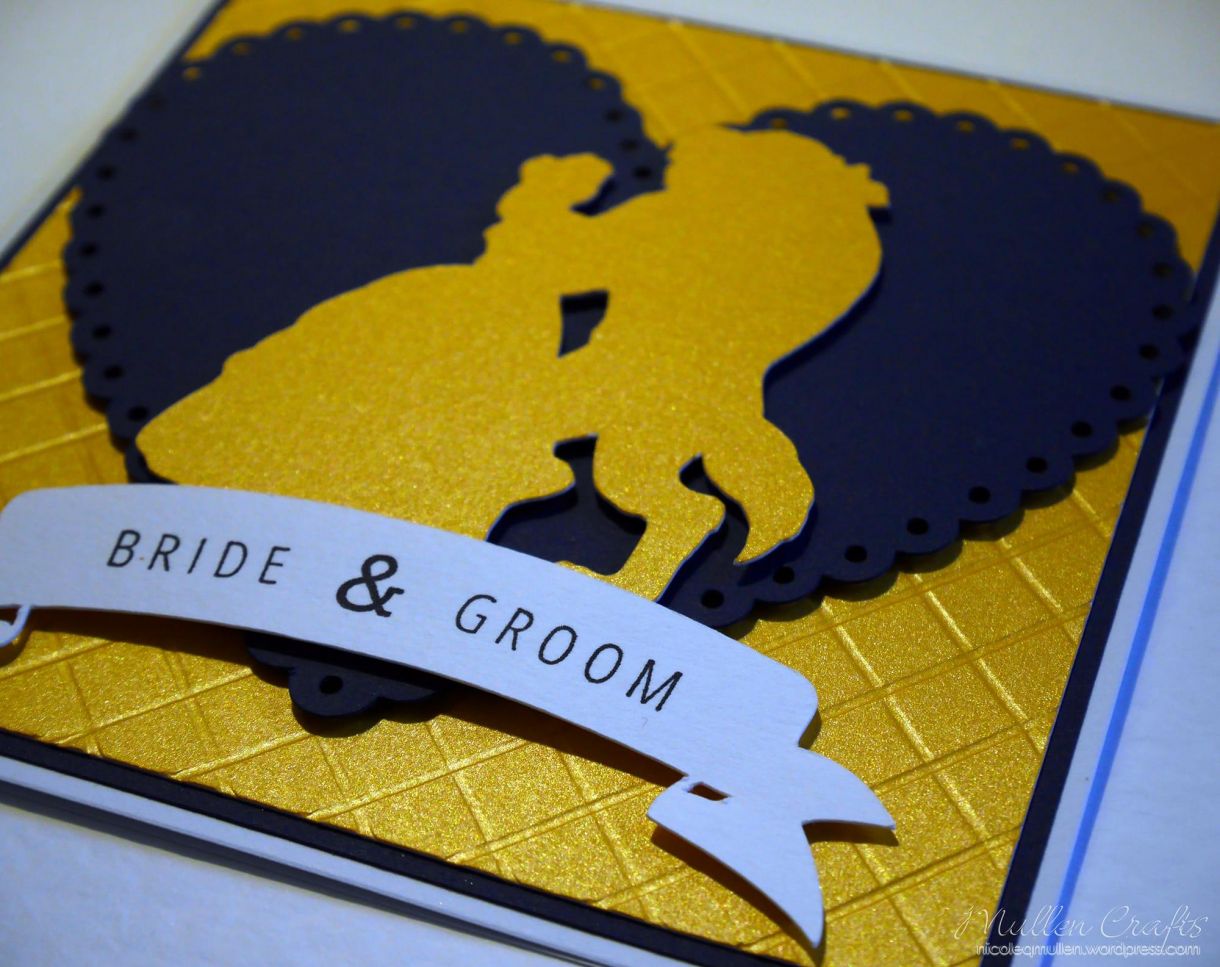 By adding the sentiment on the white banner it makes it stand out, and tone down some of the over the top gold shimmer the card was getting. But over all the couple loved the card as it was literally meant for them and totally sums up an ongoing inside joke they have had for years!