How To Create A Table Top Paper Flower Wall
0
Posted on 15th May 2023 by Keji Aofiyebi
Filed under Wedding Stationary Business Advice, All Papercraft Tutorials
Do you know what makes weddings even more special than they already are? I'm talking, of course, about flowers. With the wedding season quickly approaching, you may be looking at cheaper alternatives to creating spectacular displays that will elevate your function room. If so, we have the perfect answer – a tabletop paper flower wall. As a leading online paper shop, we have an array of colours, textures and much more to make a much cheaper and environmentally friendly option than paying for a florist to decorate your venue.
What Is a Tabletop Flower Wall?
A tabletop flower wall is a smaller version of a flower wall that is designed to sit on top of a table or other flat surfaces. It comprises a series of panels covered in artificial or real flowers and foliage, which are arranged and attached to create a seamless backdrop. These flower walls are often used as a decorative feature at events such as weddings, bridal showers, and corporate events, often serving as a photo backdrop.
Keep Your Wedding Photos Aesthetically Pleasing
Flower walls effortlessly serve as stunning backdrops for photo opportunities during weddings, creating picturesque settings that capture the essence of the celebration. The vibrant colours and intricate designs of flower walls draw attention and provide the perfect backdrop, ensuring that the wedding theme is seamlessly integrated into the captured moments. As these floral arrangements instantly elevate the visual appeal of any space, they encourage guests to take candid photos and selfies, preserving cherished memories with a consistent aesthetic.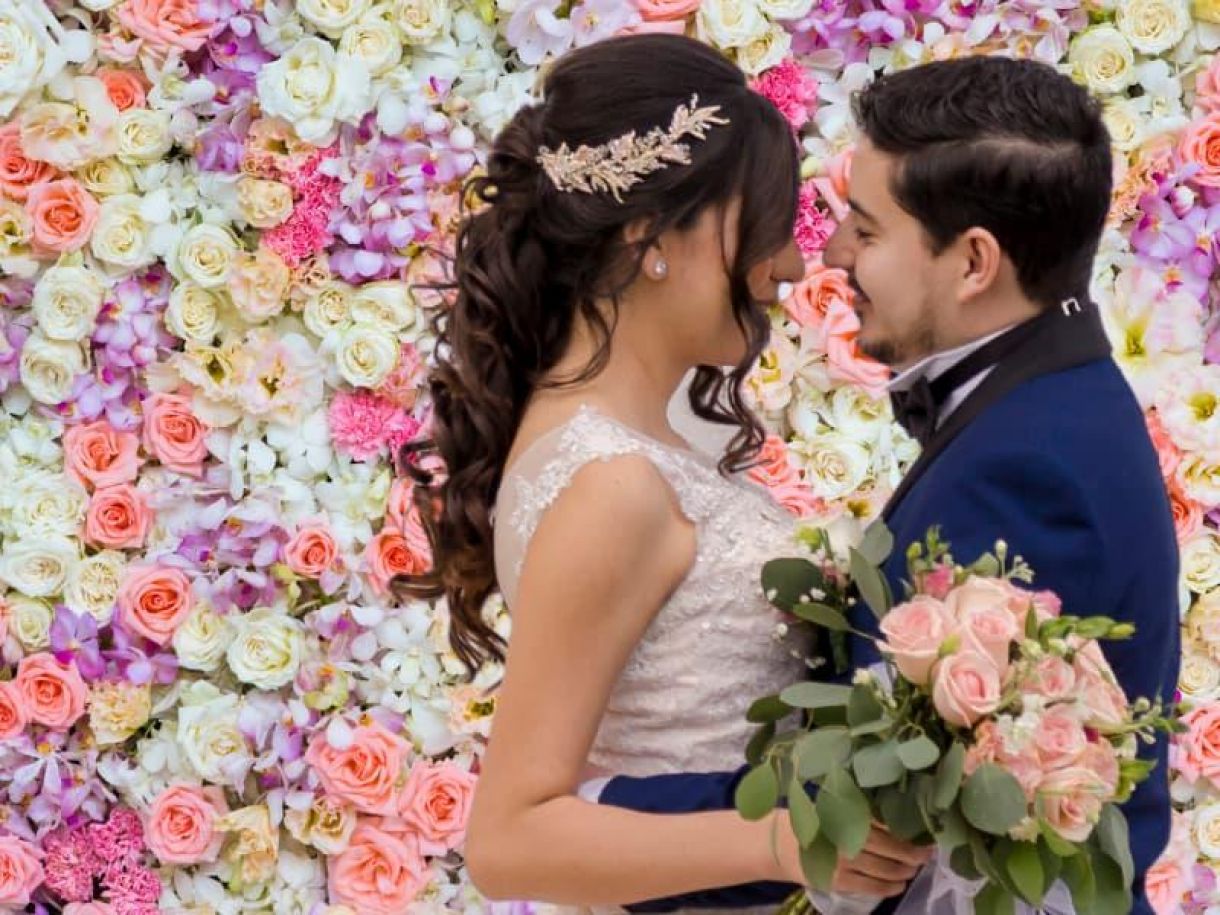 Tabletop flower walls can also be tailored to suit the wedding's theme or colour scheme, allowing for an organised visual experience throughout the event. This personalised touch adds a layer of sophistication and harmony to the photographs, making them even more meaningful as keepsakes for the couple and their loved ones. Ultimately, flower walls enhance the overall ambience and create a lasting impression, transforming candid snaps into timeless treasures that evoke the spirit of the special day.
Choosing paper flowers as wedding decorations offers numerous economic and environmental benefits. Not only do they provide a budget-friendly alternative to fresh blooms, but paper flowers also allow for greater customisation and creativity, ensuring that couples can achieve their desired aesthetic without breaking the bank. As the cost of fresh flowers can quickly escalate, especially for larger events, opting for paper alternatives can significantly reduce expenses while still delivering an elegant and memorable display.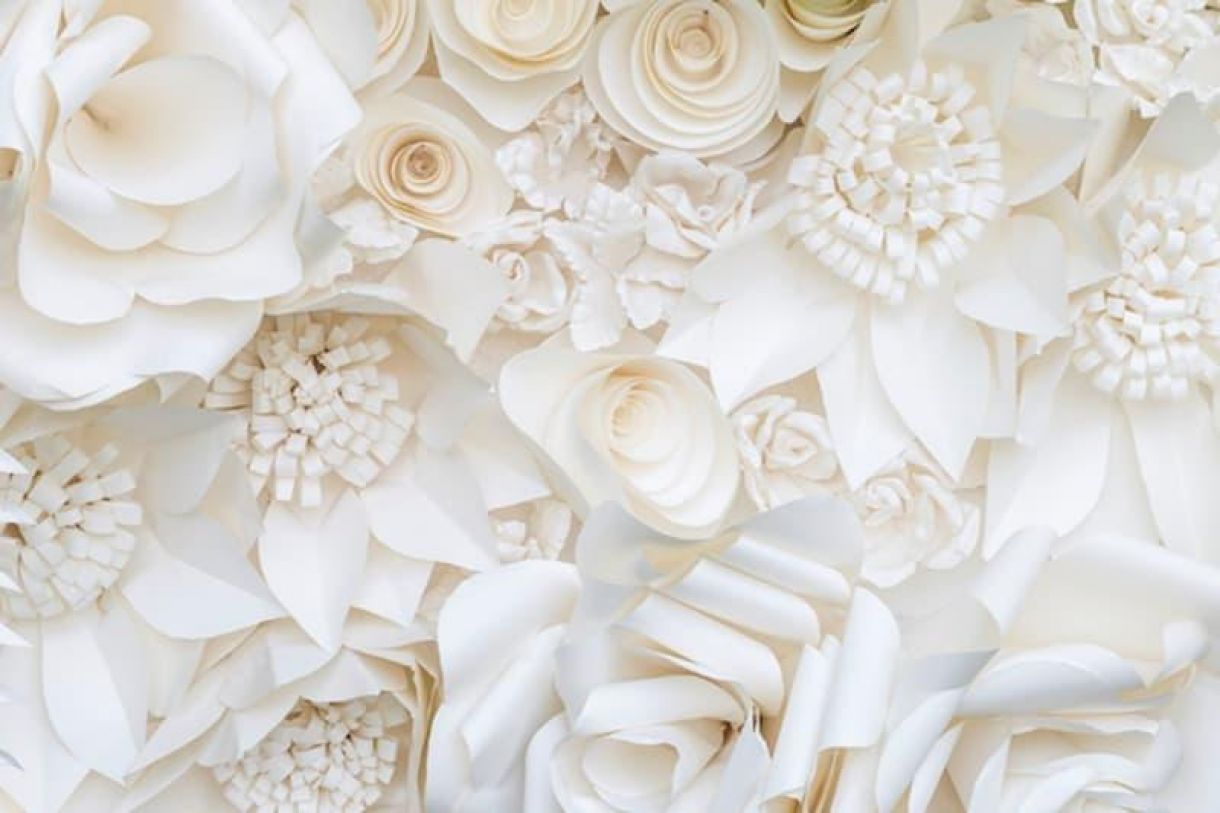 In addition to the cost-saving aspect, incorporating paper flowers into your wedding decor is an eco-conscious decision. By reducing the demand for freshly cut flowers, you reduce the environmental impact of the floral industry, which often involves excessive water usage and the transportation of flowers across long distances. In addition, paper flowers are reusable and recyclable, minimising waste and promoting sustainability. In choosing this eco-friendly option, couples can celebrate their love while simultaneously expressing their commitment to preserving the environment for future generations.
Creating Your Tabletop Flower Wall
Today I'm going to show a simple tabletop paper flower backdrop.
Paper flower backdrops are popular for many events other than weddings, too, so if you have a baby shower, milestone birthday or celebration, these could also add a touch of elegance to your venue. Another advantage is the ability to create these in your own time, so even if your event isn't coming up until next year, you have plenty of time to put these together and pop them into storage for when you need them.
So, let's get started on creating your beautiful display.
Items you will need for your flower wall:
4 A1 sized foam board from Hobby Craft
Metal brackets x 4 from Wickes
Embellishments
Of course, I preferred these colours for my event, but feel free to be as adventurous as you like or stick to a particular colour palette if you already have a theme in mind. We stock a great selection of craft card in various colours and thicknesses to suit any design.
Once you have everything you need, you will need to prep your flowers.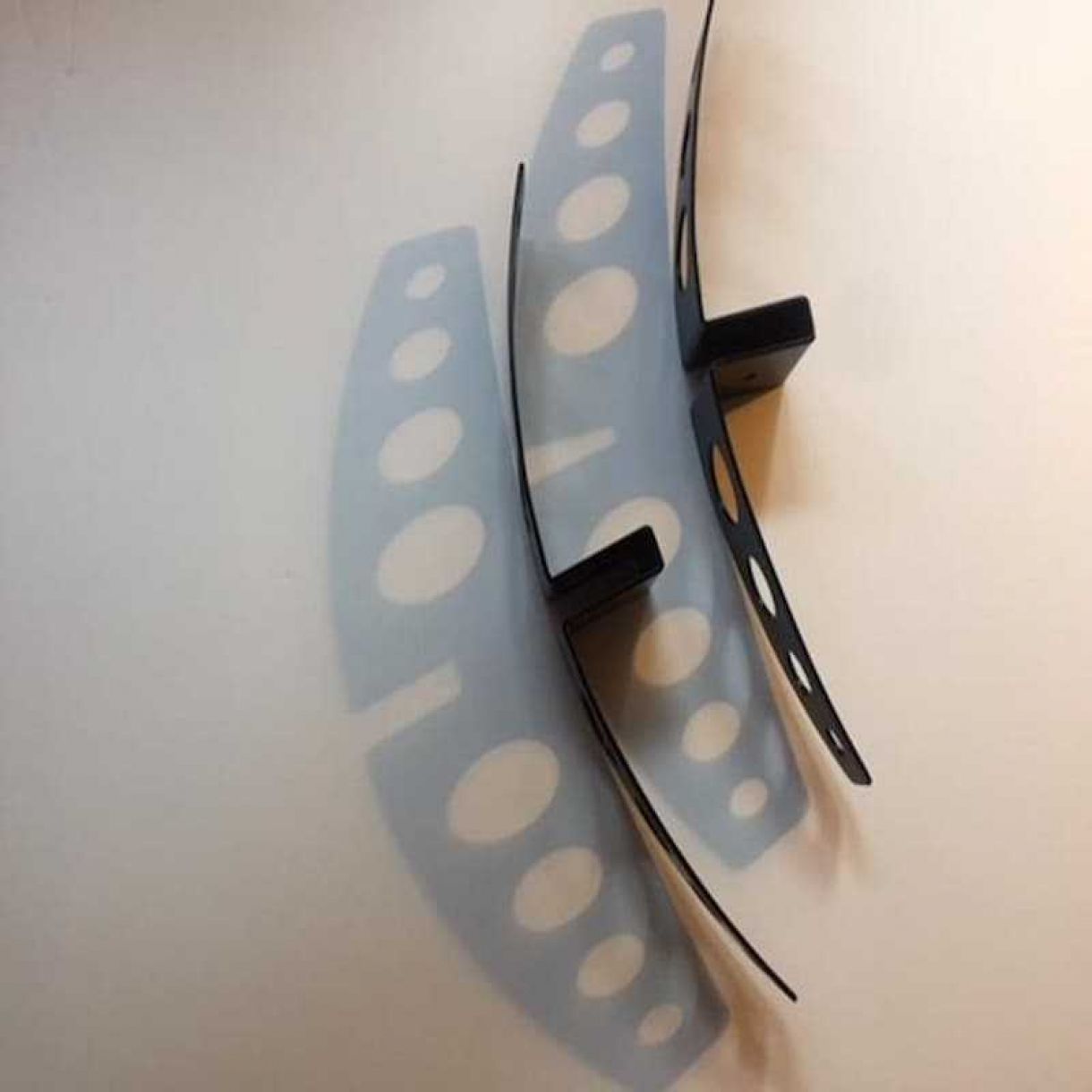 I've made a variety of shapes and sizes with different finishes and centres to create some form.
Then it would help if you doubled up the foam board. Stick two boards together to reinforce them. This will help make your centrepiece more sturdy, making them usable for even more events.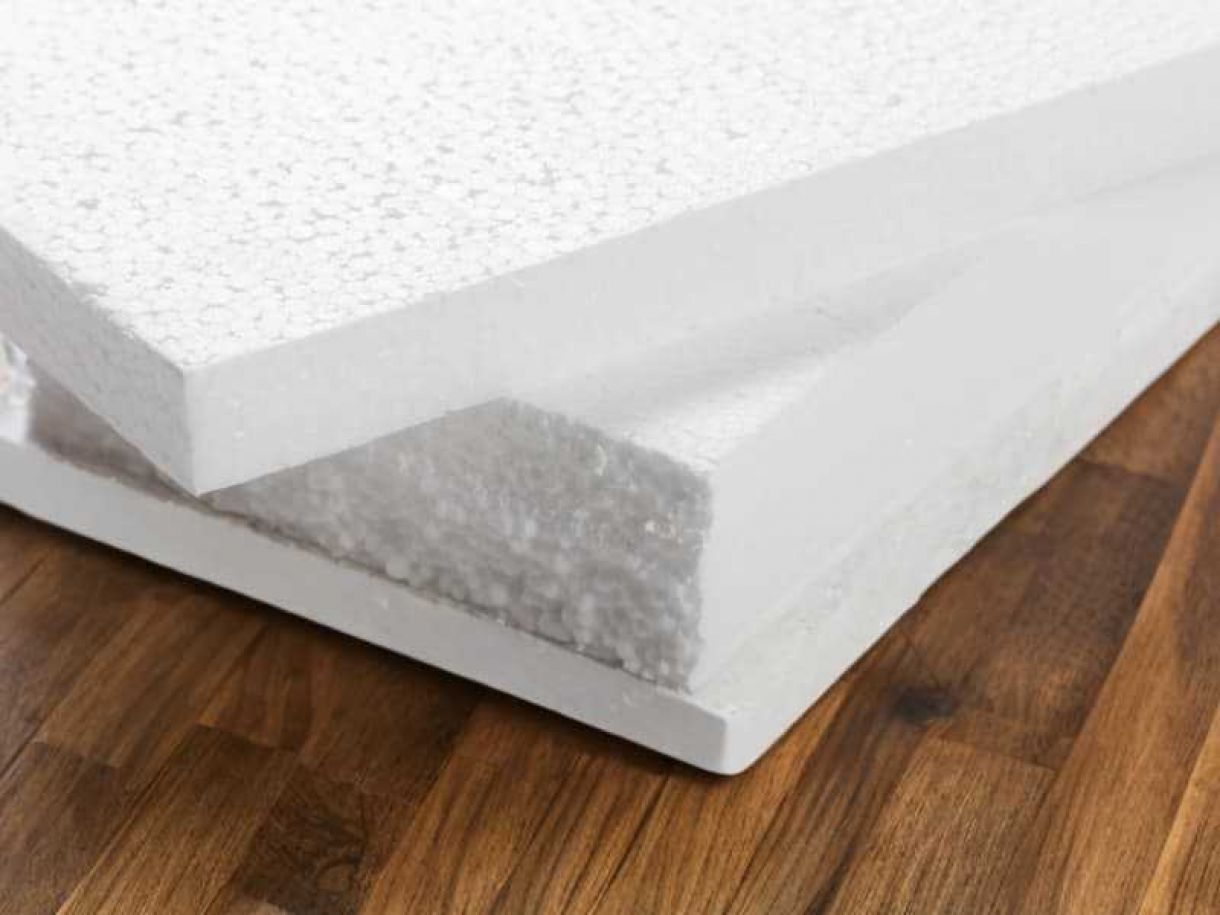 Now stick the flowers on the foam board. For this part, you simply need to be aware of the space you have to work with. Position your bigger flowers first and go down in size of your paper flowers until the entire foam is hidden from view.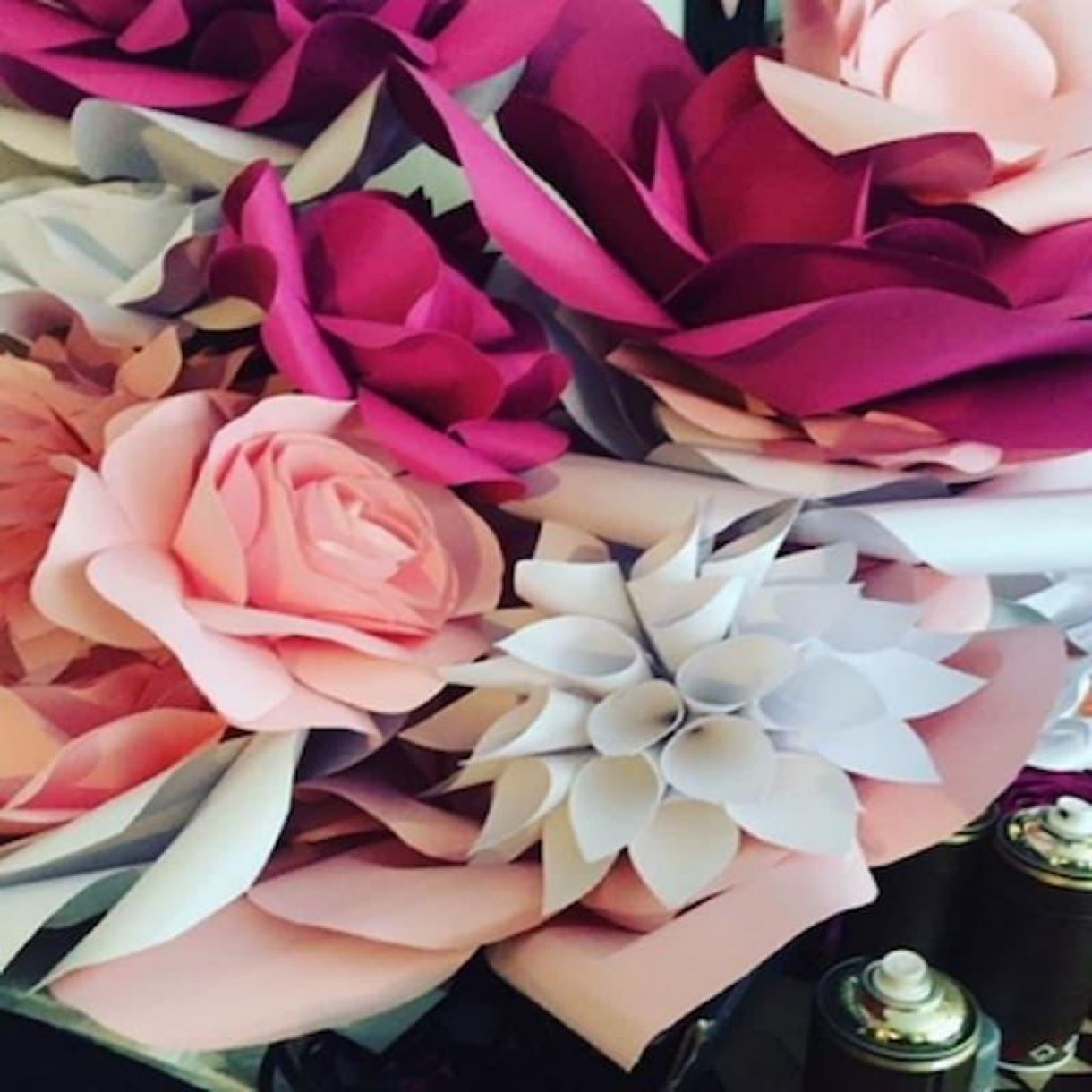 Once your flowers have been glued down and dried, you can add any embellishments. Avoid overdoing the decoration with these; less is more when creating an elegant display. However, how much is too much is down to you.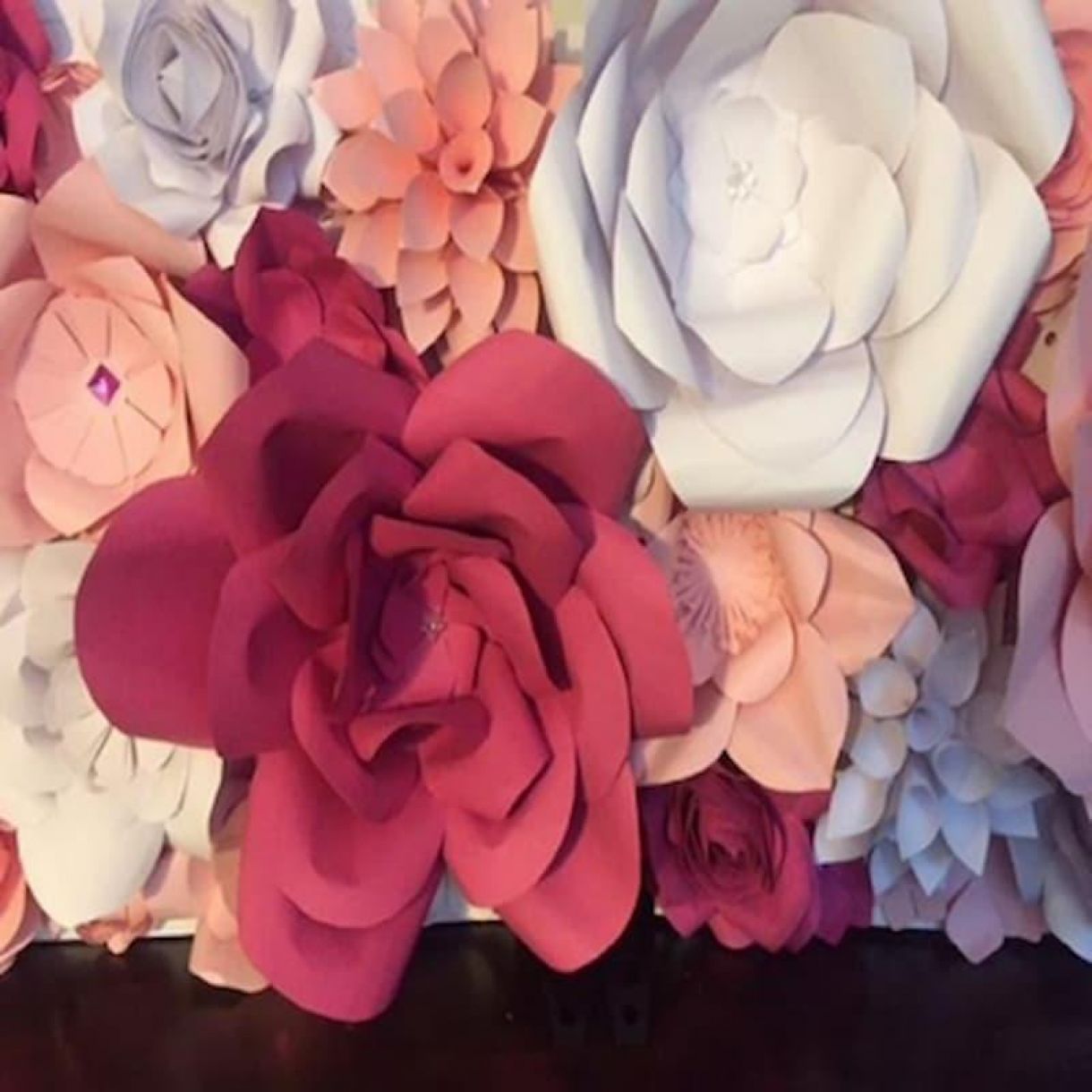 Once the glue is dry, you are all done; you have a tabletop flower wall for a fraction of the cost, and guess what? You can also use it over and over again!
Bye for now