Baked with Love for You This Christmas
0
Posted on 16th December 2020 by Alison Pendlebury-Brown
Filed under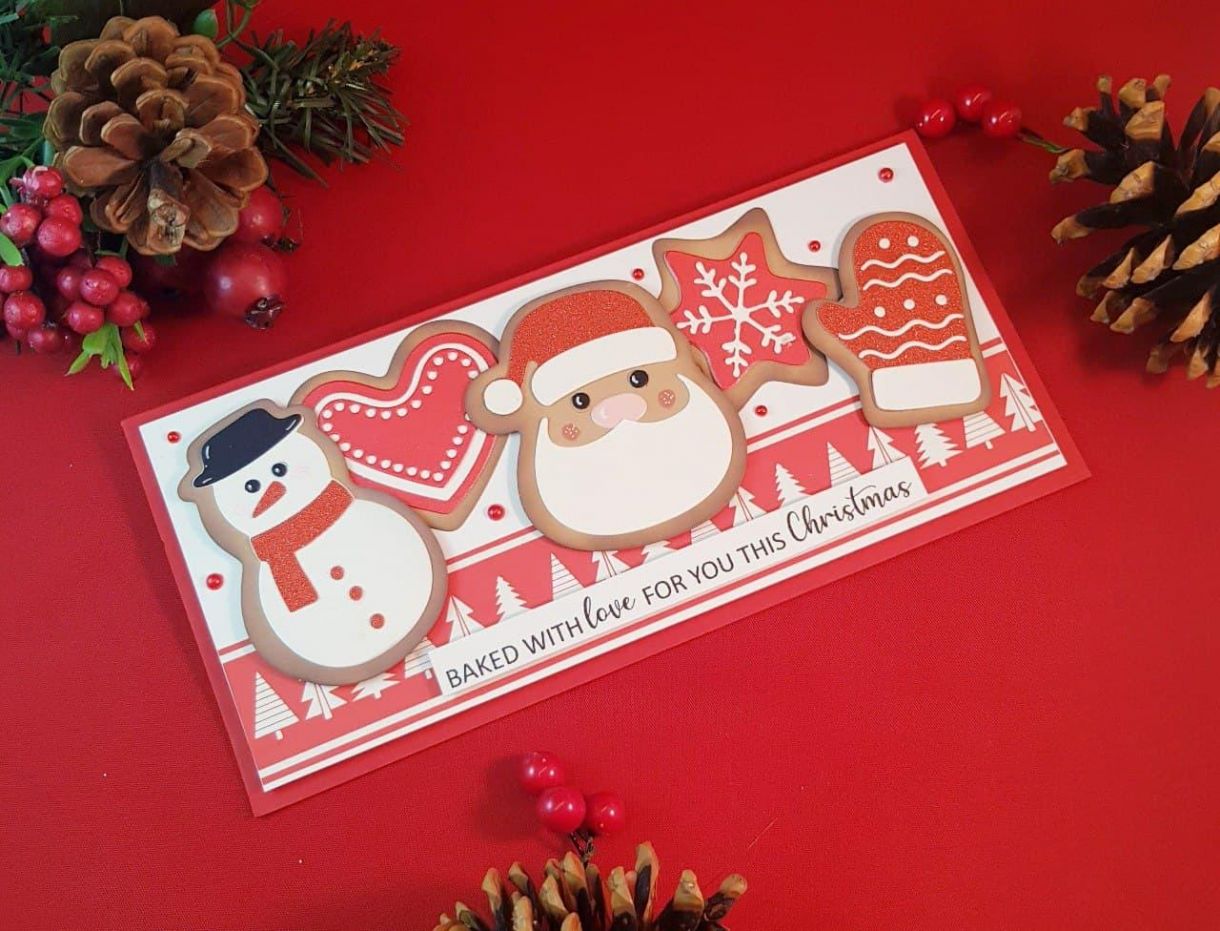 How adorable is this card! I absolutely love the gingerbread shapes from Sizzix and the cardstock used was simply PERFECT for this card, it's as if they were made for it. Here's how I made it:
To start you will need:
You will also need:
A strip of patterned paper
Cookie or gingerbread shape dies - I used Sizzix/Tim Holtz Fresh Baked #1 dies
A sentiment - I typed my own and printed from my printer.
Red flat backed pearls or sequins
Brown ink to give the gingerbread a little dimension - I used walnut stain Ranger distress oxide ink.
White gel pen for highlights
Pink alcohol marker for the rosy cheeks.
Wet glue
3D foam pads or tape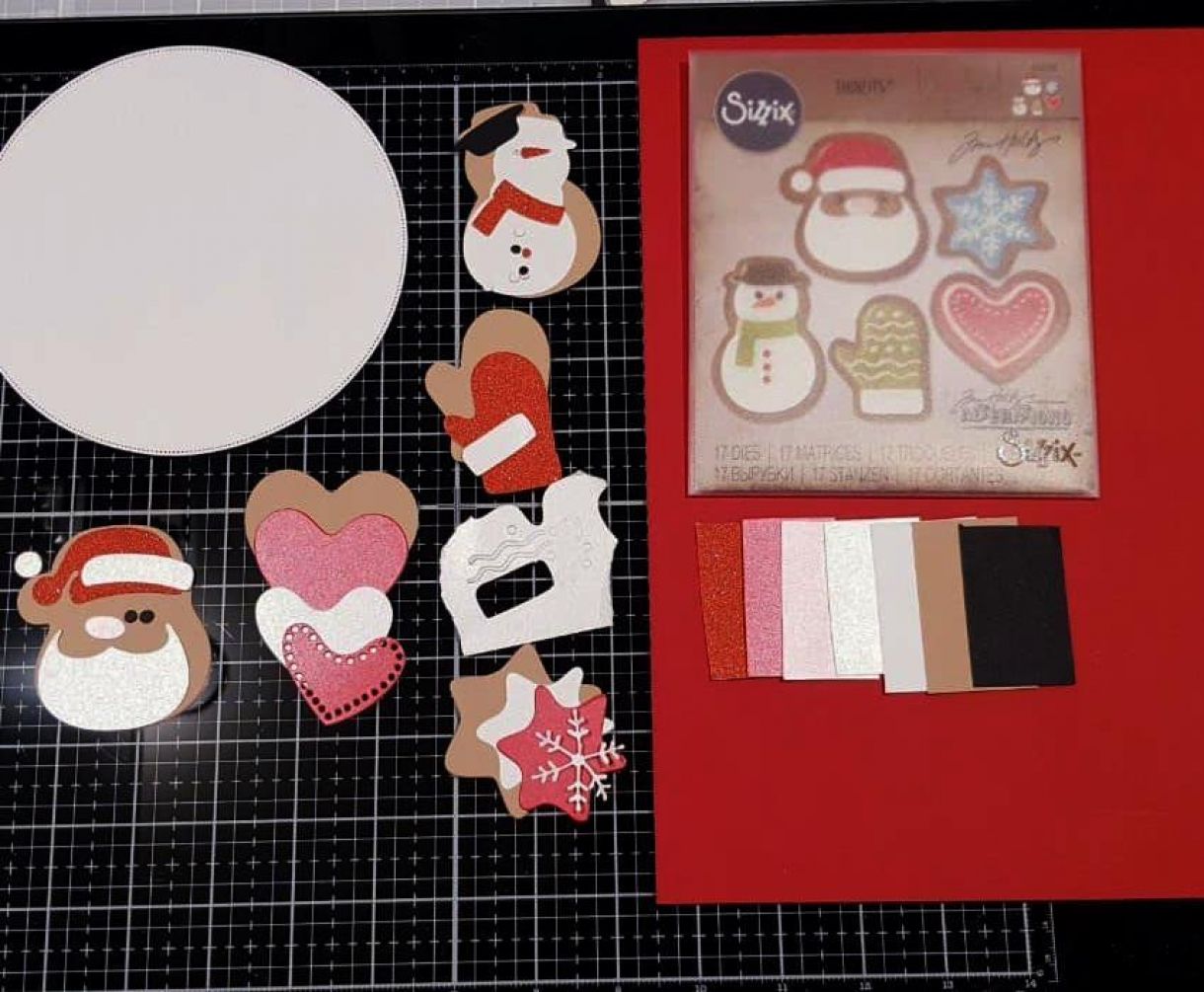 Start by die cutting all the pieces of the dies in the relevant coloured cardstock (refer to image above for assitance - ignore the round white shape - I was going to create a plate but decided on a slimline card instead).
Next create a slimline card base by cutting a piece of A4 red cardstock measuring 20cm x 21cm.
Score down the centre creating the 21cm x 10cm top fold card base.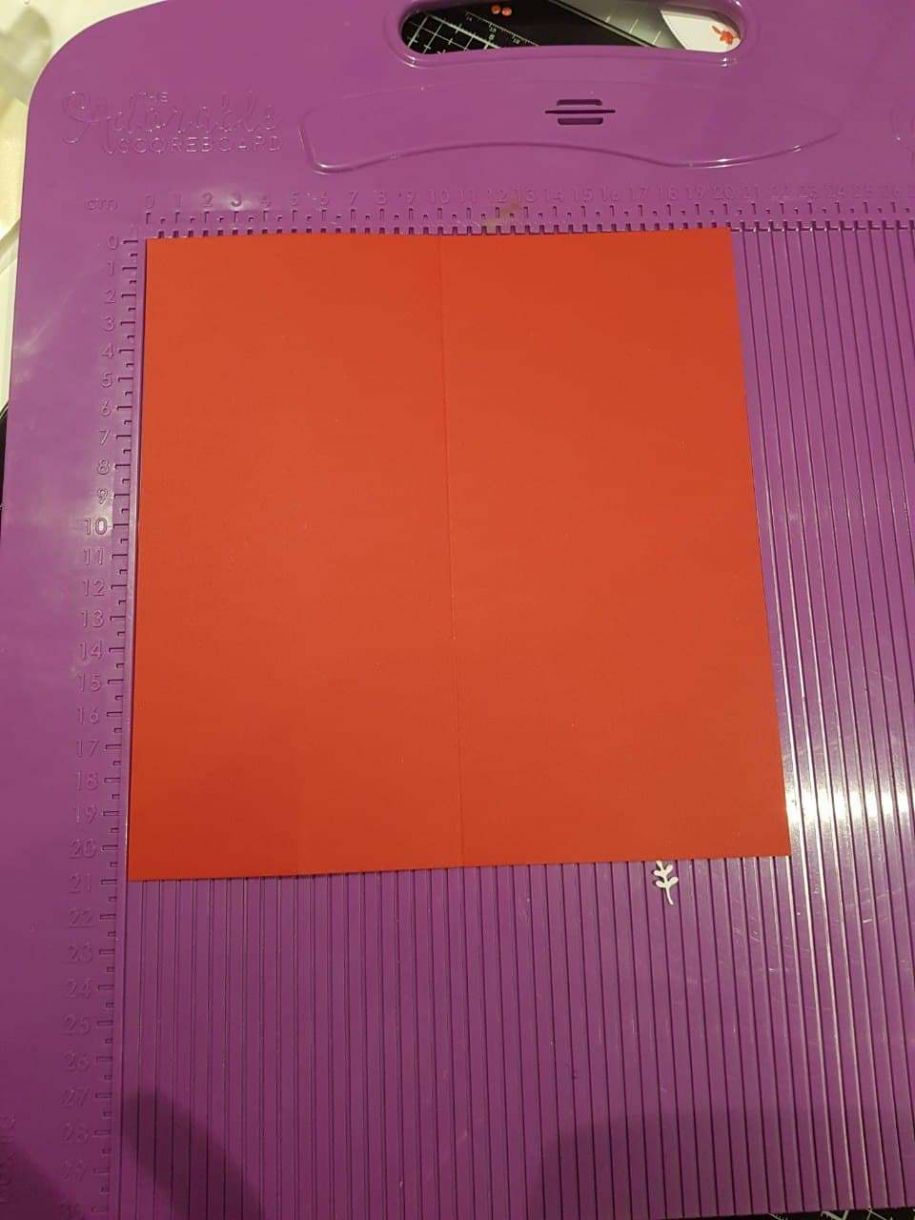 4. Create a mat in white card measuring 20cm x 9cm.
5. Using the brown ink apply to the edges of the buff card stock gingerbread die cuts to provide dimension, giving it the appearance of baked gingerbread.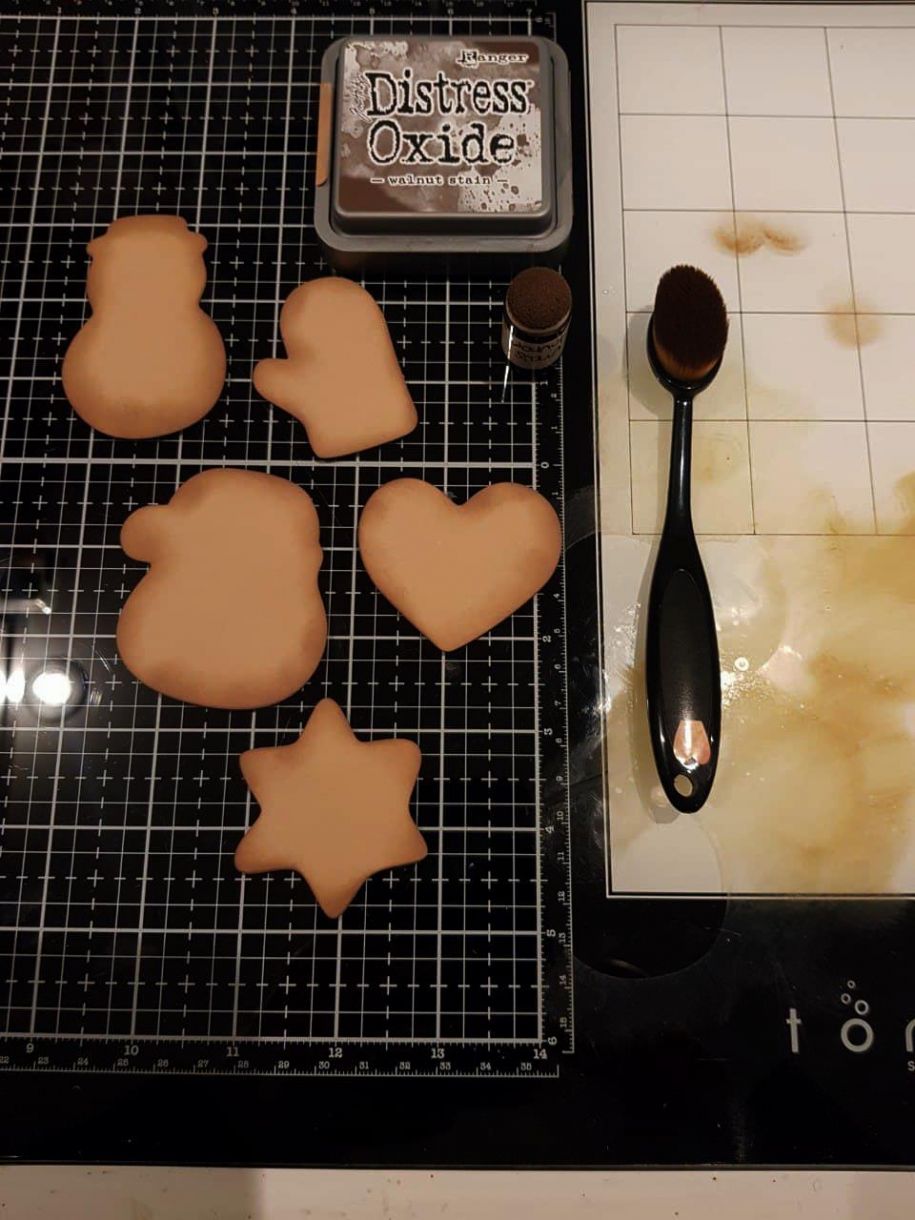 6. Assemble all of the parts of the cookies, using a pink marker to create the cheeks of the snowman and Father Christmas. Add little white dots with the gel pen for extra texture and cuteness.
7. Assemble the card layers and arrange the cookies across the card. I glued the heart and the star to the white mat and raised up the snowman, Father Christmas and the glove on foam strips to provide added dimension.
8. Create your sentiment, or use sentiment stamps from your stash. I created mine using MS Word and printed onto the white cardstock. Attach this to the card using 3D foam pads or strip.
9. Finally add red embellishments such as flat backed pearls or sequins.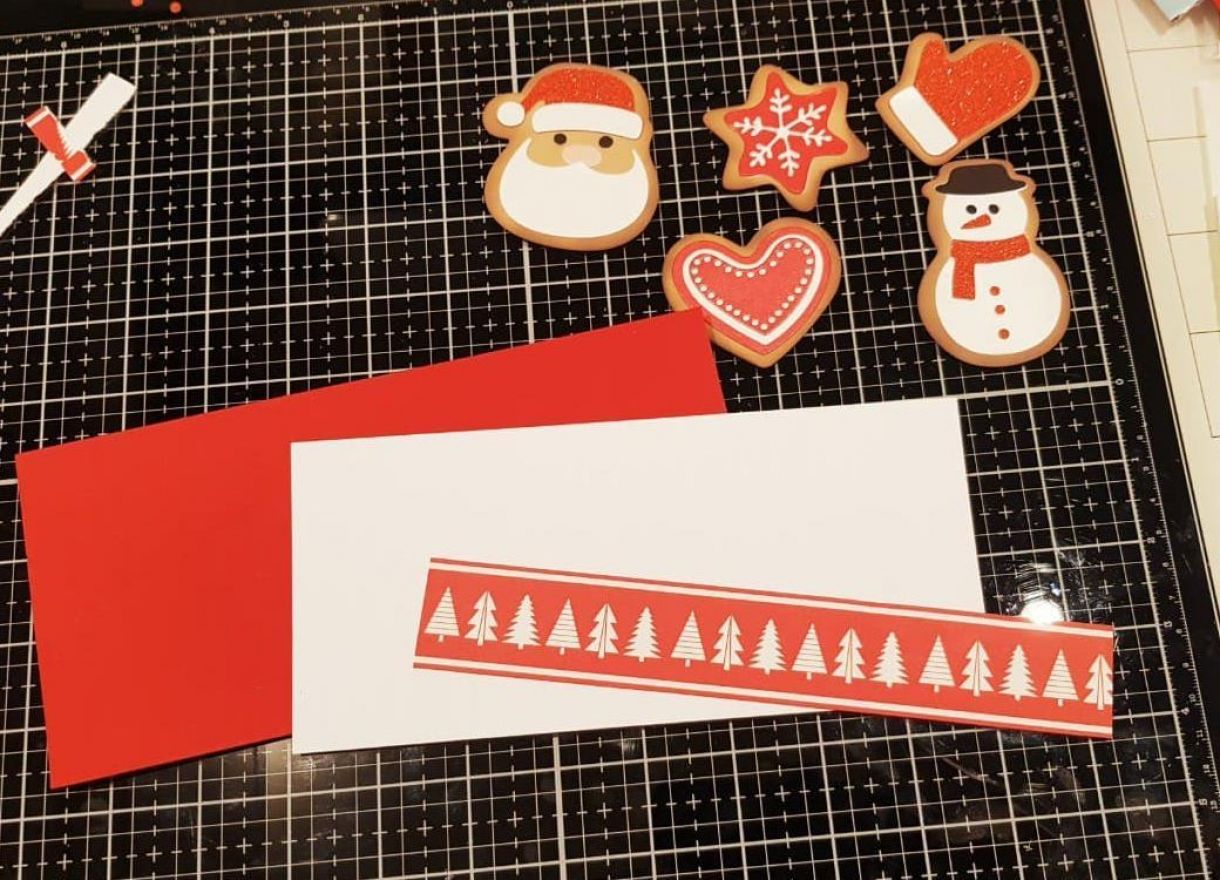 And there it is finished. I hope you like it and it provided some inspiration for you to make your own.
Here's a close up so that you can see the beautiful sparkle of the no-shed glitter card and the beautiful sheen of the pearlised cards - they really are something special - it just looks like icing on the gingerbread! They look good enough to eat.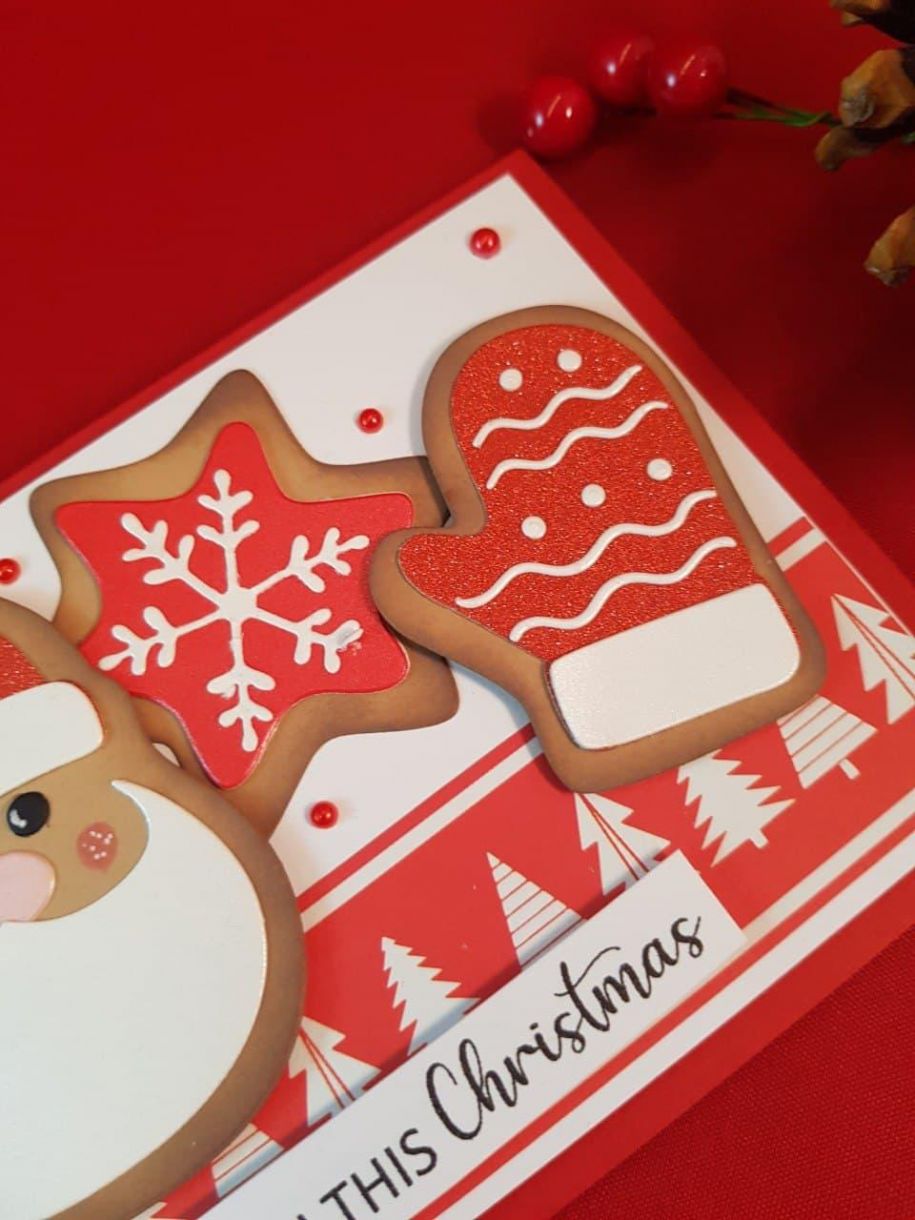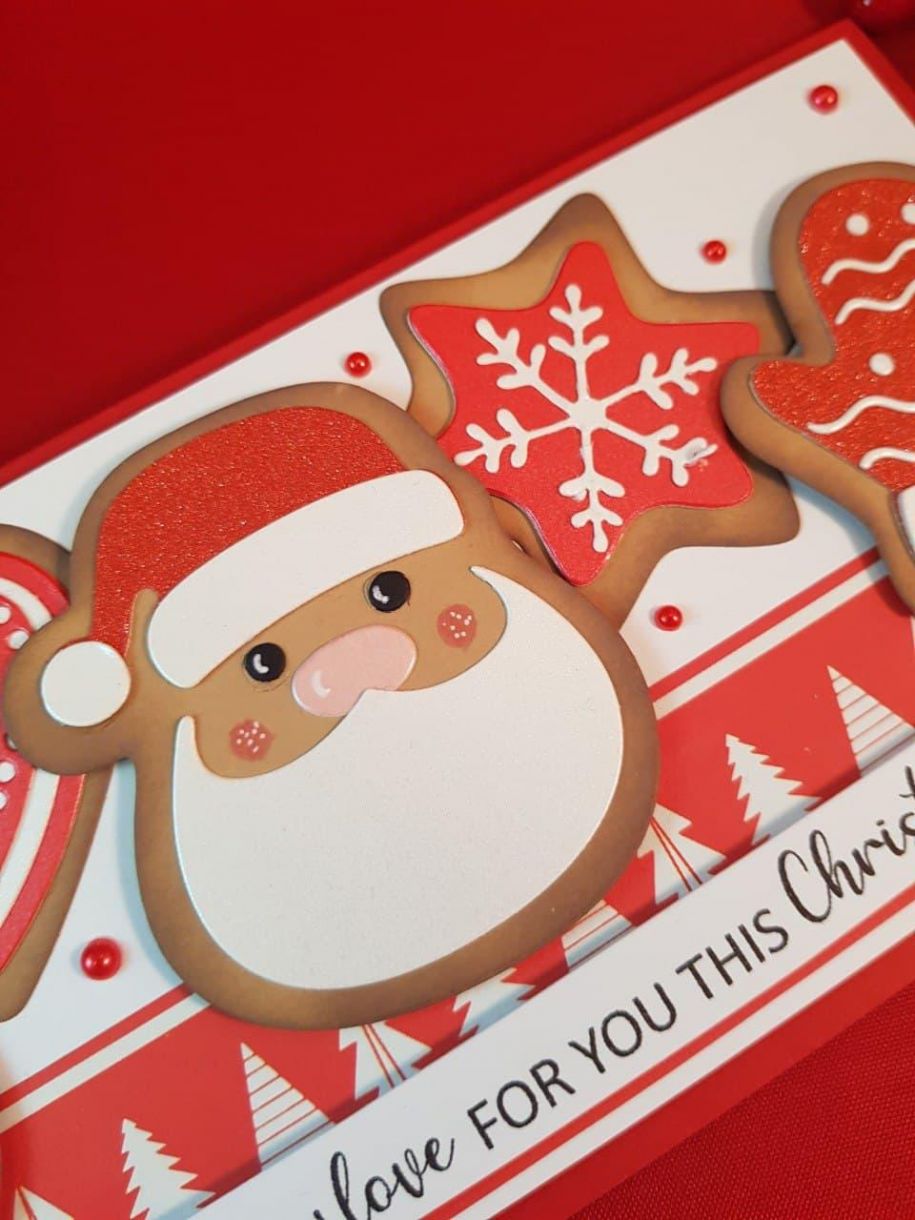 If you do create your own feel free to share it on our social media using the hashtag #papermilldirect
Happy Holidays, whatever you celebrate.
Take care,

Alison x