Baby it's Cold Outside
0
Posted on 16th September 2023 by Danielle Bigland
Filed under Card Making Ideas, Seasonal Crafts, Christmas Craft Ideas, Design Team, Stamping, Quick and Easy, Christmas cards, Clean and Simple cards
Hello crafter's!
I'm back with another Christmas Card for you. (no complaining - the fat man in red is making our pressies as we speak!)
This is a nice, quick (we love that word, right?!) contemporary Christmas card.
Follow me and I'll show you how I made it...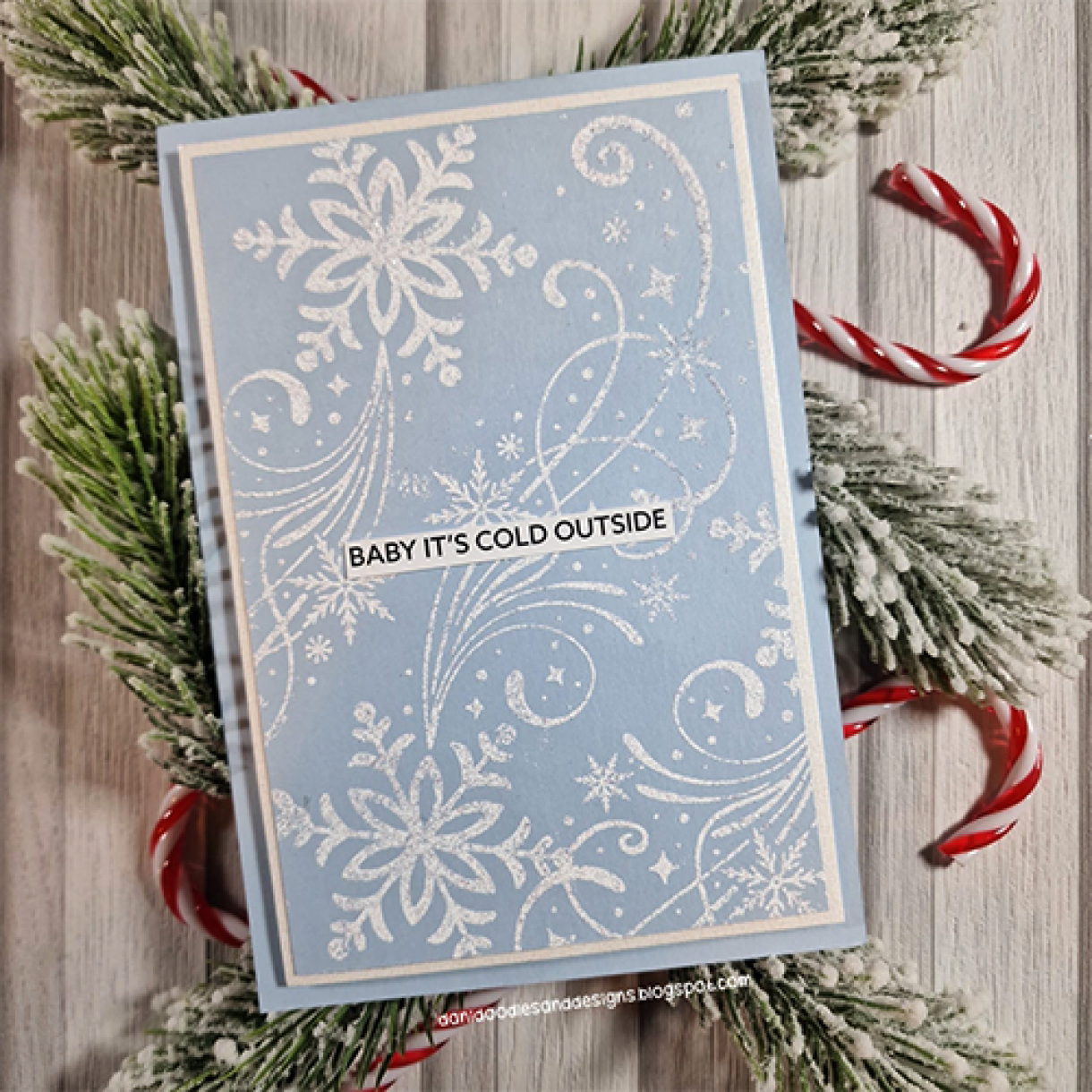 I started with a piece of Azure Malmero 250 card. I cut it in half lengthways to create my A6 top fold card blank. With the other half, I cut a piece approx 5mm smaller round each edge than my card blank.
I've popped my card blank aside for now...
On my card panel, I stamped my image several times with embossing ink, then sprinkled with some sparkly embossing powder and heat set.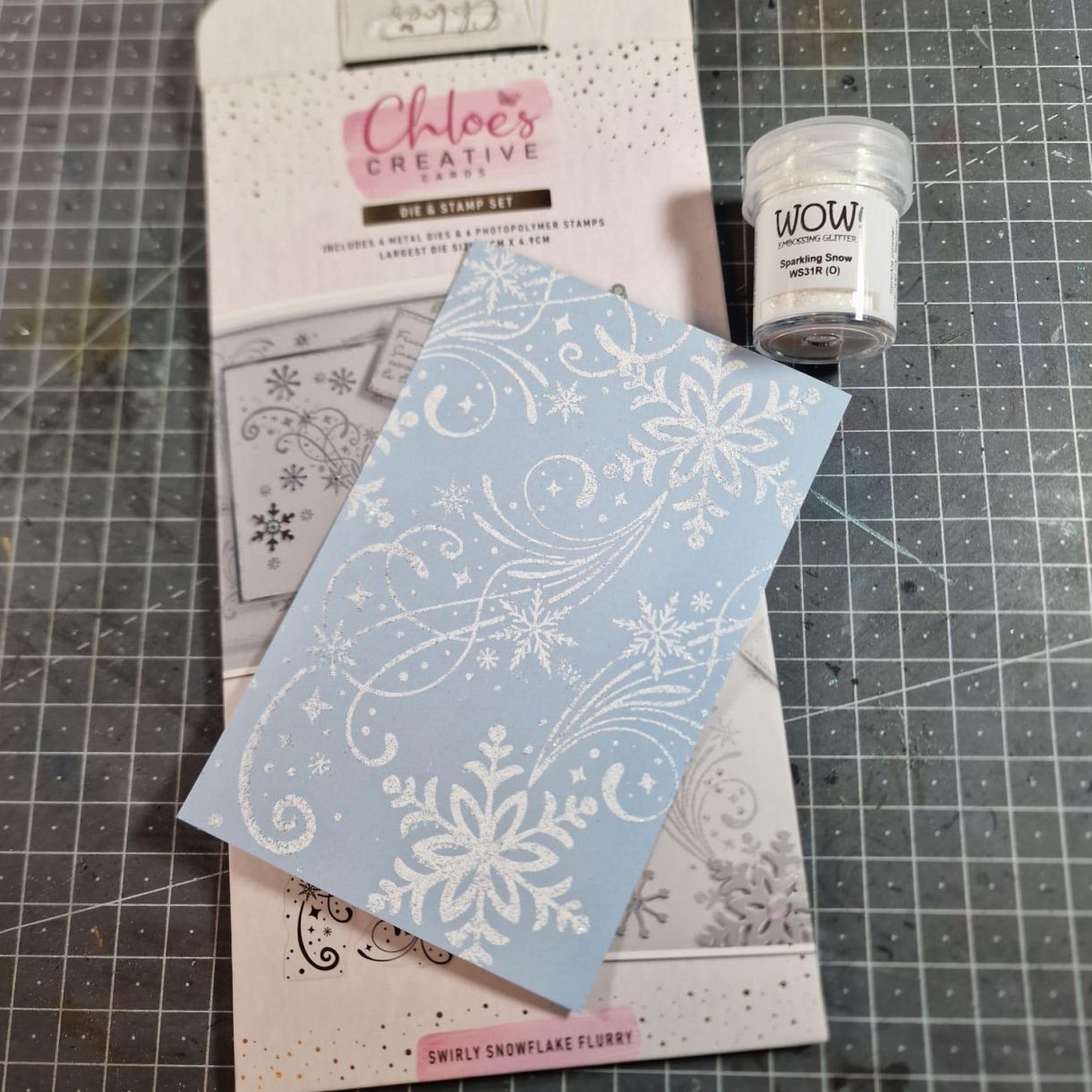 I adhered this panel onto some Eris Stardream 200gsm card approximately 2mm larger round each edge using wet adhesive.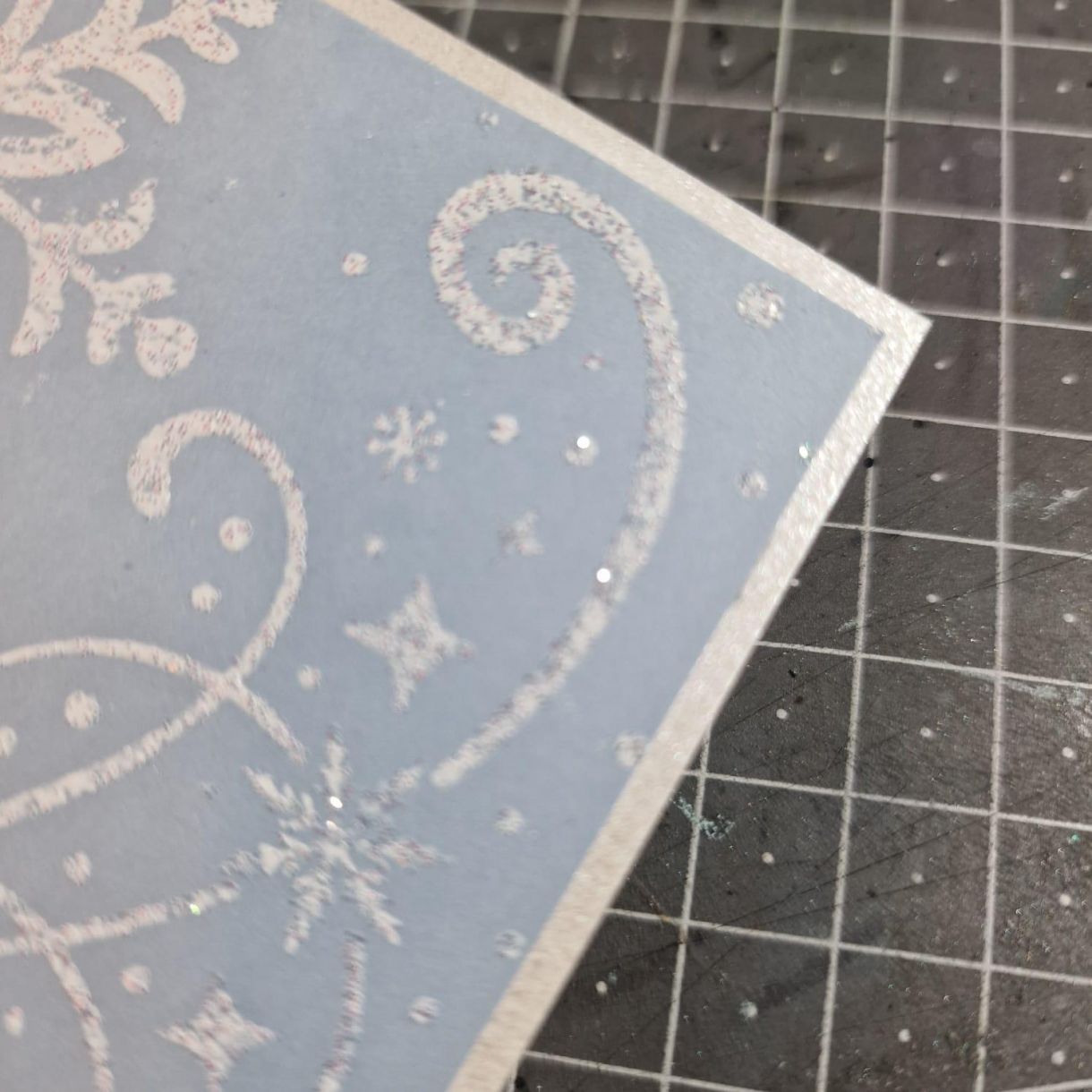 Now, I stuck these layers to my card blank that I prepared earlier using foam tape.
Finally, I added my sentiment using wet adhesive.
This completes the card. It is a great design for batch making, particularly if you love heat embossing.
Until next time, take care.
Love, Dani xx