A Review for the Silhouette Cameo
5
Posted on 8th May 2013 by Sharon Nettleship
Filed under Craft Product Reviews, Reviews Of Paper Cutting Machines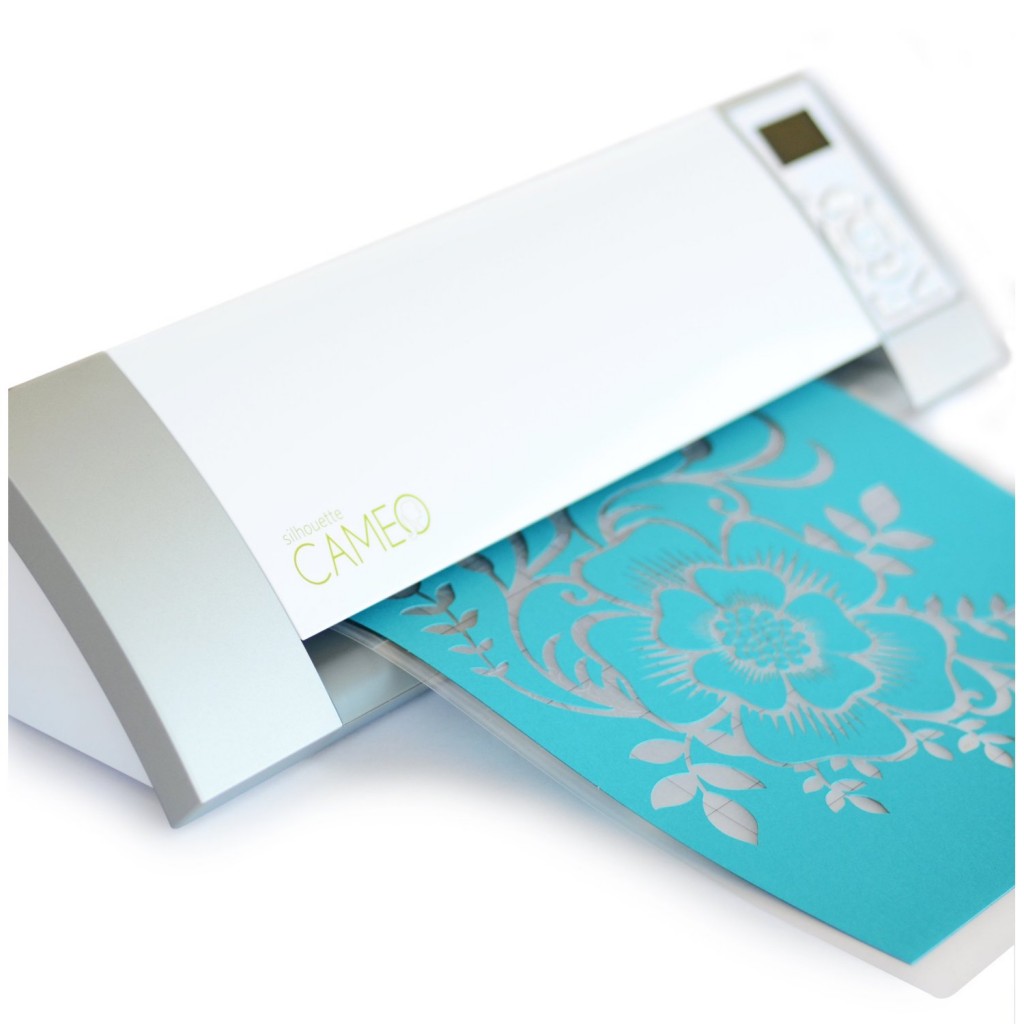 Hiya , Shary here and instead of a tutorial I thought I'd do something different and give you a review on one of my favourite crafting tools The Silhouette Cameo There are 2 machines available - The Silhouette Cameo which retails at around £270.00. The Silhouette Portrait is a smaller version of the Cameo retailing at around £190.00. Here's the technical bit
| | | |
| --- | --- | --- |
| Dimensions | 20.9 in x 6.5 in x 5 in | 16.25 in x 5.6 in x 4.5 in |
| Weight | 6.5 pounds | 3.5 pounds |
| Maximum cutting width | 12 inches | 8 inches |
| Maximum cutting thickness | .8mm | .8mm |
| SD card slot | Yes | No |
| LCD Display | Yes | No |
Cameo cutting capabilities are 12" wide by 10 foot long and uses a 12" cutting mat. Portrait cutting capabilities are 8" wide by 10 foot long and uses a 8" cutting mat. All you need to start is your Silhouette Cameo machine, PC or laptop, mat, blade and the free downloadable software. The free software also comes with 50 free shapes for you to get started with. You can cut paper, card, vinyl, vellum, fabric, chipboard, doeflex and lots more.
I chose to buy a Cameo because I did have the Grand Calibur but money was tight and I just couldn't afford the dies. I bought a few but they didn't cover all what I wanted to do on my projects. With the Cameo each file costs 65p , there is a weekly clearance with some of the files being 33p. Also every week there is a freebie file. All these files can be adjusted to any size you want them to be and they can be manipulated.
The Cameo also has a print and cut feature too. You can also import your own files from your CDs, jpegs, photos, clipart etc. If you want to go a bit more advanced there is an additional add on to your software called the Designer Edition which allows you to use svg files. There are several online stores that sell these files. Designing your own files is also an option.
One of the reasons I applied to became a DT member for Papermilldirect was because of the way the Papermill card cut on my Cameo, I was very impressed. Previously I'd tried lots of different card from other manufacturers and had been disappointed. I couldn't seem to get a nice clean cut. Several years ago I'd visited one of the Papermill shops and bought myself 2 A4 pick and mix boxes , which I'd used most of , but still had some left. I decided to try it and the rest is history!! I ordered 2 A3 boxes of white, black and cream card. I chose A3 card because I make a lot of 3D projects on my Cameo and it is the best and most economical way to cut my projects. Most of my projects are now made with Papermilldirect card as you can see in these pictures.
Using the Cameo and Papermilldirect card I can get even the most intricate cuts to look good. This is a lovely lacey doiley shape with lots of little cut outs.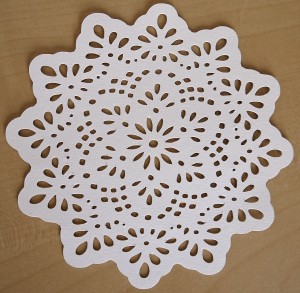 When I received my first DT card box I was a little apprehensive on the how the card would cut as it was mostly the coloured card. I needn't have worried it still cut like a dream!! I am one of the admin on a UK Silhouette Cameo Facebook Group and always advise using Papermill card supplies for a good cut. I hope you've found this a useful review and if you are thinking of buying a Cameo this has made your mind up for you. :0) Shary x