"Wee Little Baby" Book Box Tutorial
1
Posted on 26th April 2013 by Sandra Dunne
Filed under All Papercraft Tutorials, Design Team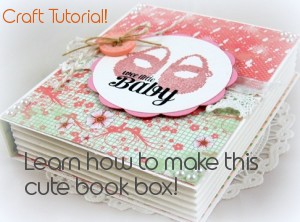 Hi! It's Sandie here today with an easy tutorial on how to make a book box. There are a few tutorials out there on how to make these but I love this size, which works out at 4.25" X 5.25". It's so easy to do and can be designed for any occasion. Mine is designed for a Baby Girl.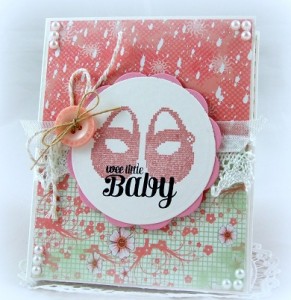 Supply List
Cardstock: Hammered White & Pink Sorbet Stamps: Waltzingmouse Stamps Patterned Papers Lace, Ribbon, Embellishments of your choice.
1) Cut two pieces of white card measuring 4" x 6" and two pieces measuring 5" x 6" 2) Score on the long sides of all four papers at every 0.5 inch. To get perfect folds score on one side at 1, 2, 3, 4 and 5 inch, then flip the card over and score at 0.5, 1.5, 2.5, 3.5, 4.5 and 5.5 inch.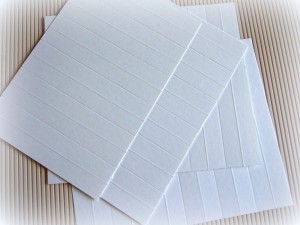 3. Fold all the score lines, like an accordion. If you prefer a more distressed/vintage look you should ink your edges at this point.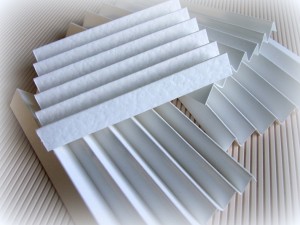 4) To assemble the book frame take one of the long pieces and one of the short pieces, weave the folds together and use glue on the top and bottom to hold it in place. Once you have all 4 pieces secured set it aside.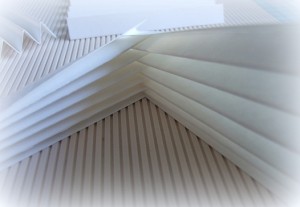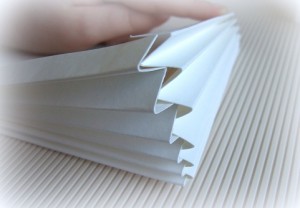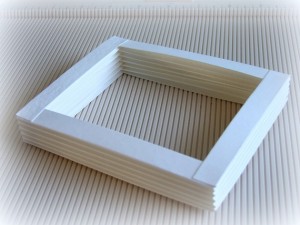 5) Next cut a piece of white card measuring 1.25" x 5.25", for the cover. Score at 4.25" and 5.25".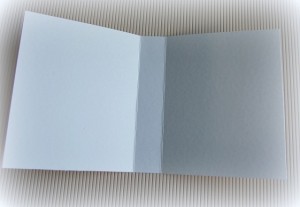 6) Decorate the cover, inside and out, as desired. If you wish to use ribbon for closing the box you should add a length of ribbon to each side of the inside covers before adhering your patterned papers to it. I have used Basic Grey magnetic snaps (as shown on the image below.) One side of the snap is under the patterned paper of the inside front cover and the other side is under the first fold of the 'pages' 7) Once you are happy with your design adhere the 'pages' to the inside back cover using strong tape or glue.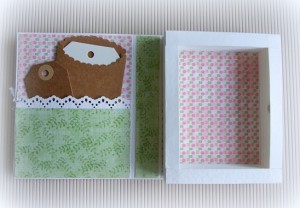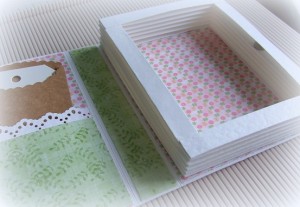 And that completes the box. Inside the 'pages' you can add a Baby Scroll, a card, a Mini Album or maybe some Baby Jewellery.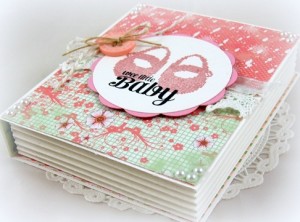 Sandie xXx