Yellow Butterfly Card
0
Posted on 20th July 2020 by Louise Thompson
Filed under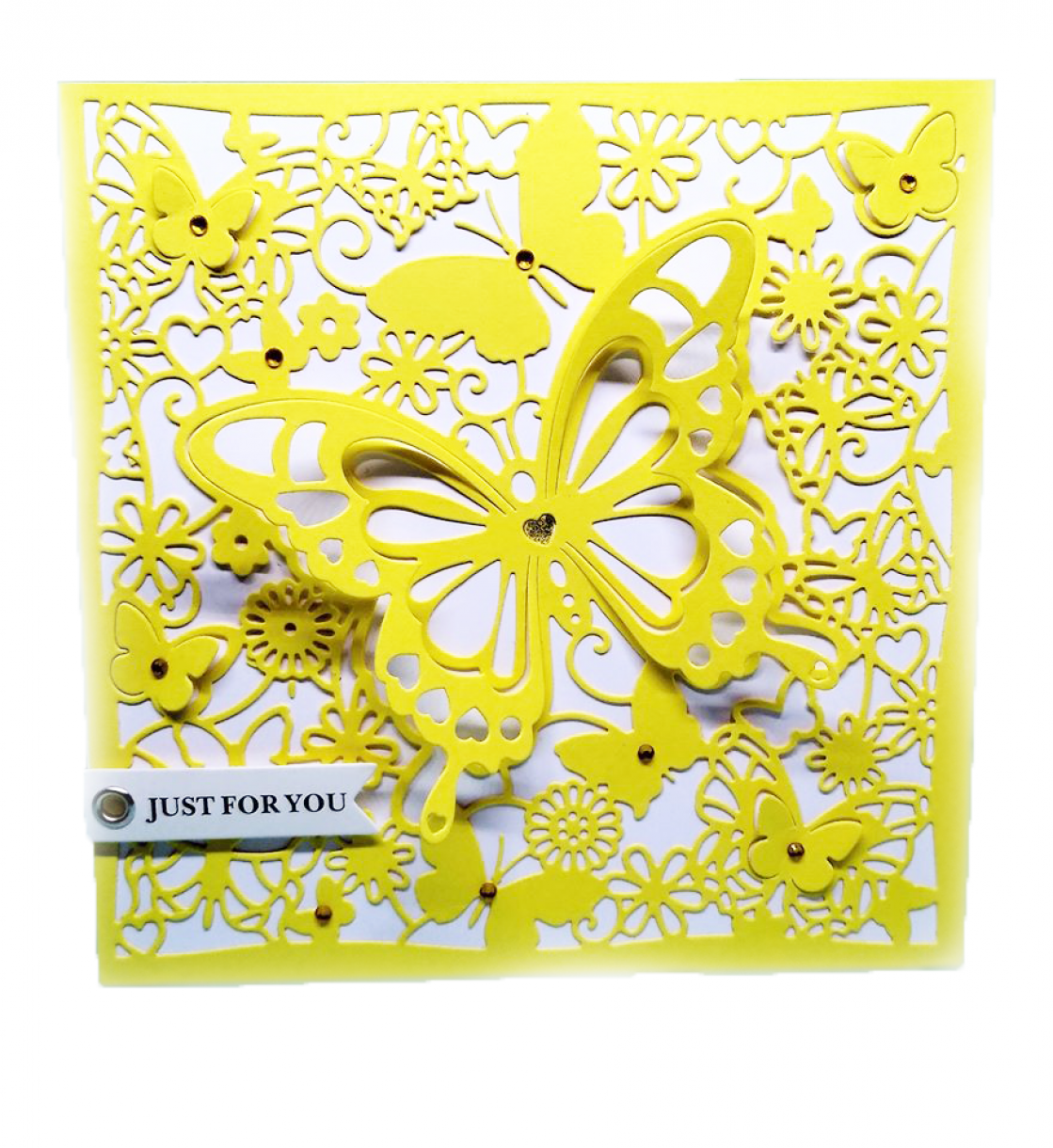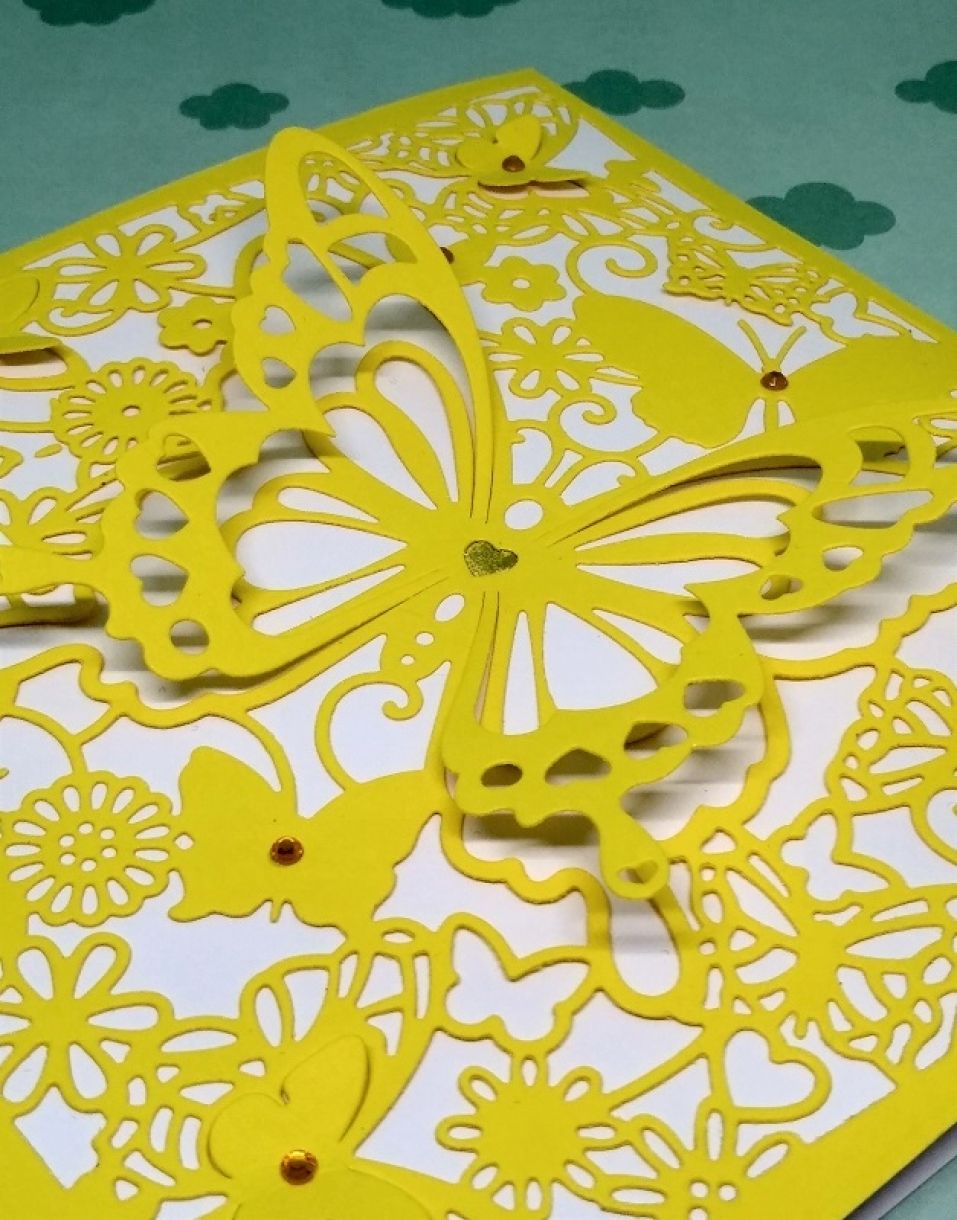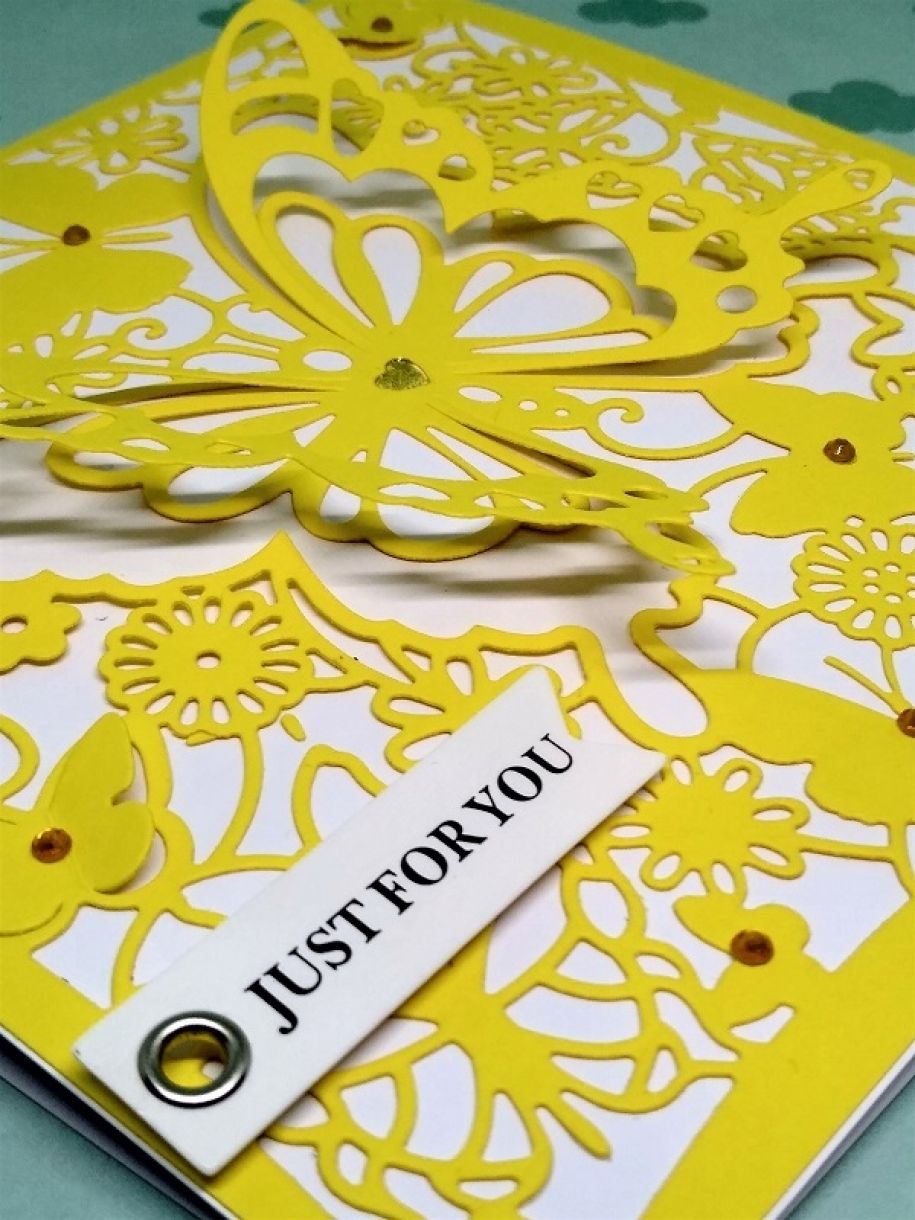 This is a simple card that looks so effective and really stands out in vibrant yellow!
You will need the following craft paper:-
6" x 6" Background die
Gems to decorate
Start by cutting the 12"x12" White Card Plain 250gsm in half to make a 12"x6" piece of card.
Score this halfway at 6" to make a 6"x6"
card blank.Cut a piece of Daffodil Yellow Smooth Card 240gsm down to 6"x6".Die cut it using the background die and then stick it down to the front of the card blank.Add some gems and a sentiment, and there you have a stunning die cut card!

You can use any background die that you have - just cut the card blank down to fit the die accordingly. I hope you'll have a go at making this card - don't forget to post your makes on the papermilldirect Facebook page!