Wrapped in Love
0
Posted on 7th November 2023 by Danielle Bigland
Filed under Card Making Ideas, All Papercraft Tutorials, Seasonal Crafts, Christmas Craft Ideas, Design Team, Christmas cards, Clean and Simple cards
Hello crafter's! How are we all? '
I'm back with you in the theme of quick and easy Christmas cards.
l show you what I did...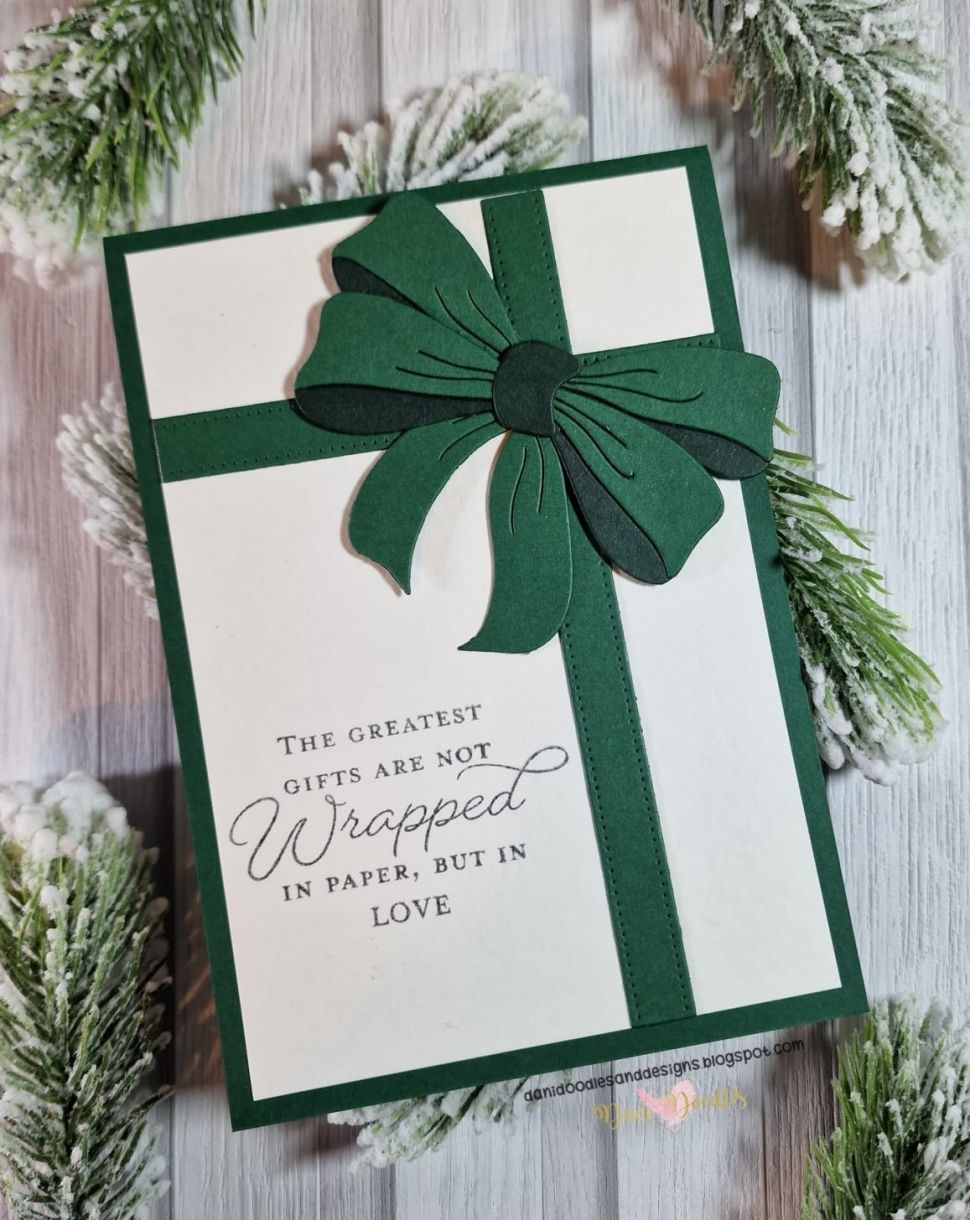 First, I prepared my card blank. I cut a piece of Dark Green Plain Card 240gsm in half lengthways to create a top fold UK A6 card blank. I also created a layer for this, approx 3mm smaller around each edge than the card front, from Ivory Hammered card 255gsm.
I popped these aside for later.
I now cut all the elements for my bow from the same green card stock.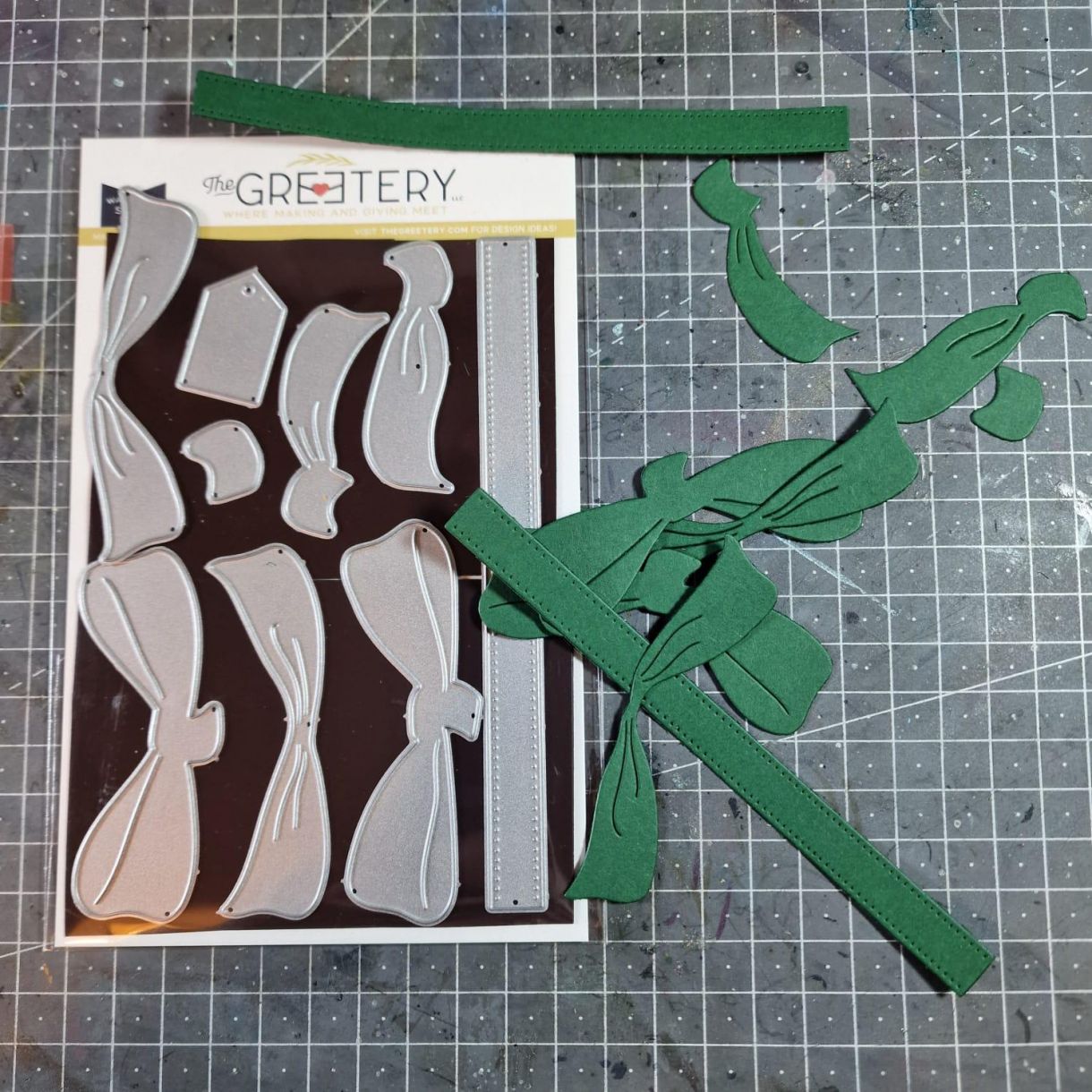 For each of the Loop elements of the bow, I coloured the smaller portions (which are the back part of the Bows loop) in G29 of my Copic Markers. This creates a shadow effect. I also coloured the smaller, knot part of the bow in the same respect.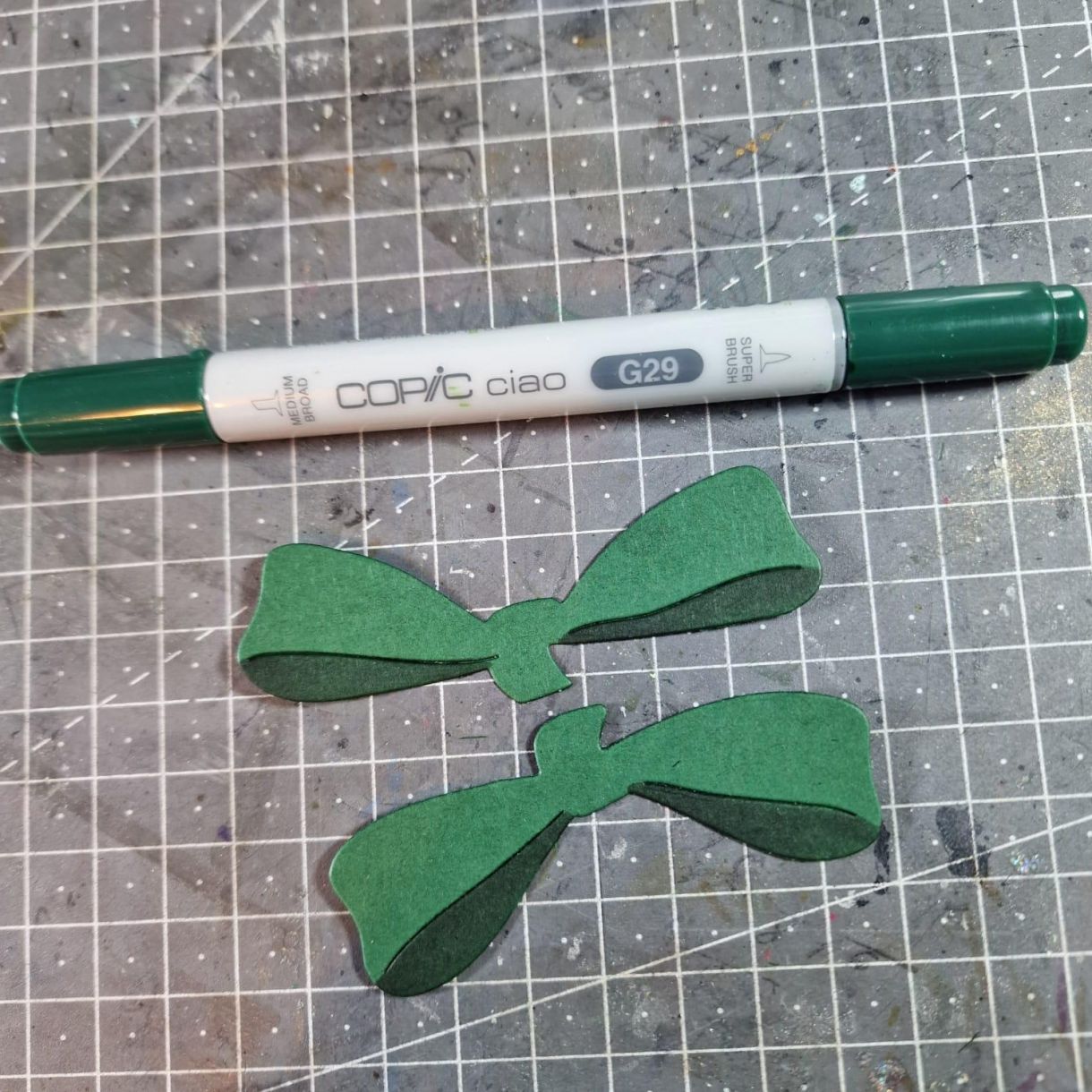 Now I constructed my bow, adhering all the pieces using wet adhesive.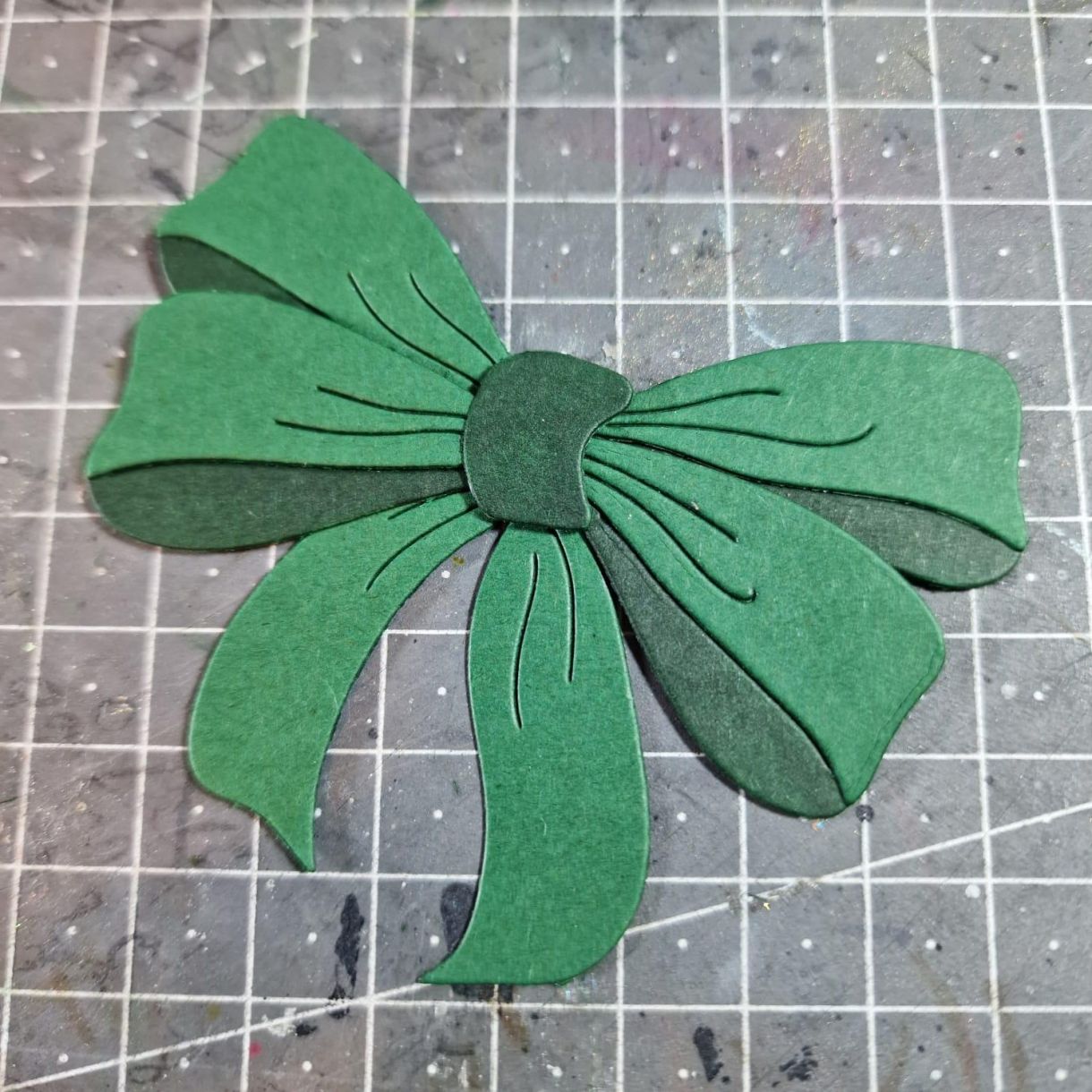 I brought back in my Ivory card layer and starting placing the elements. I first adhered the lengths of the bow and trimmed off any excess. Then, I adhered the bow where the two lengths cross. All was done using wet adhesive.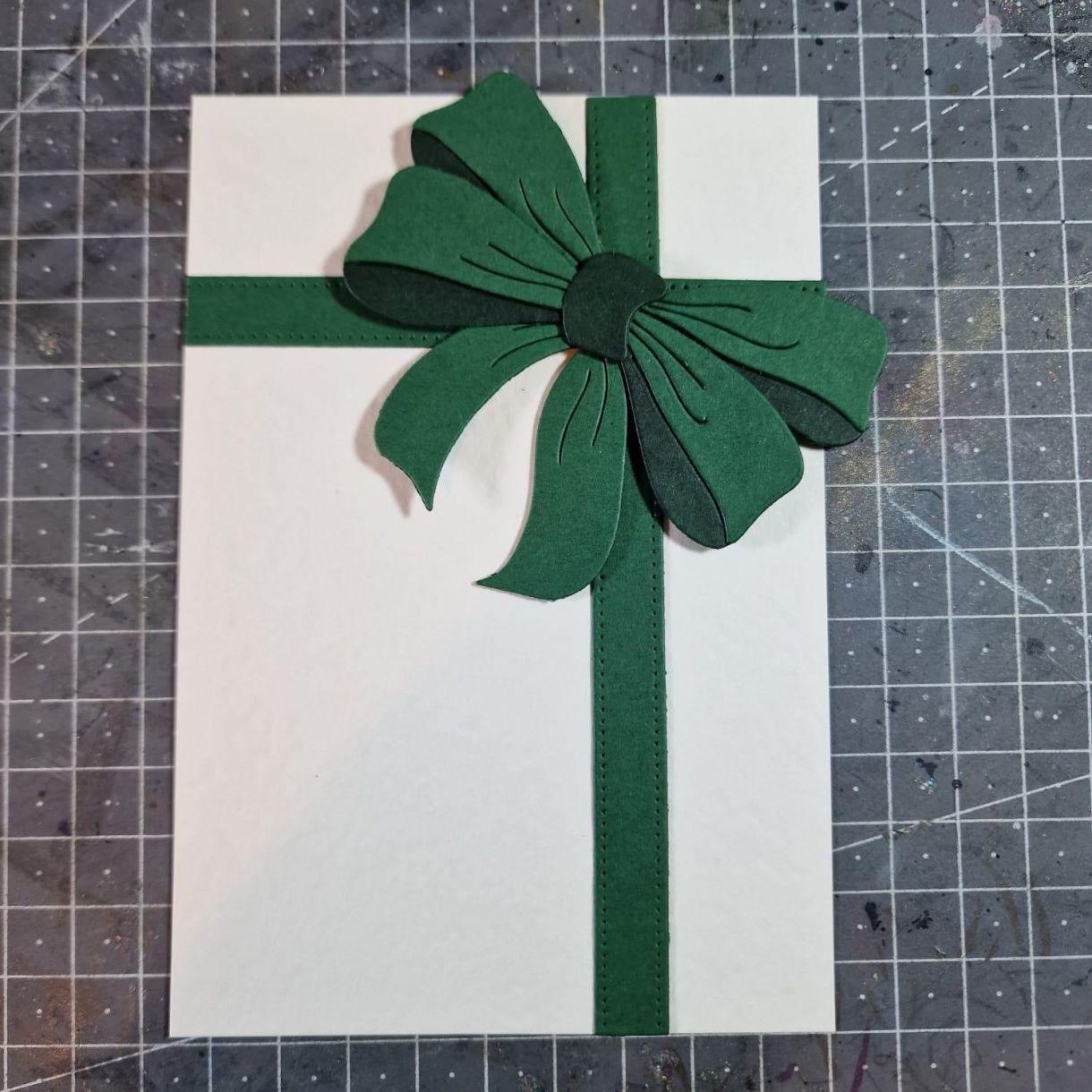 All that was left was to attach the panel to my card blank. Prior to doing so, I stamped my sentiment.
Finally, I attached my completed panel to my card front using wet adhesive to complete the card.
This completes this card!
Until next week, take care.
Love, Dani xx