We Make A Perfect Pair
0
Posted on 27th August 2023 by Danielle Bigland
Filed under Card Making Ideas, All Papercraft Tutorials, Seasonal Crafts, Valentines Day Crafts, Design Team, Clean and Simple cards
Hello guys and gals. I hope you're all well.
Today I'm showing you how to make this tactile, super cute card in a few easy steps.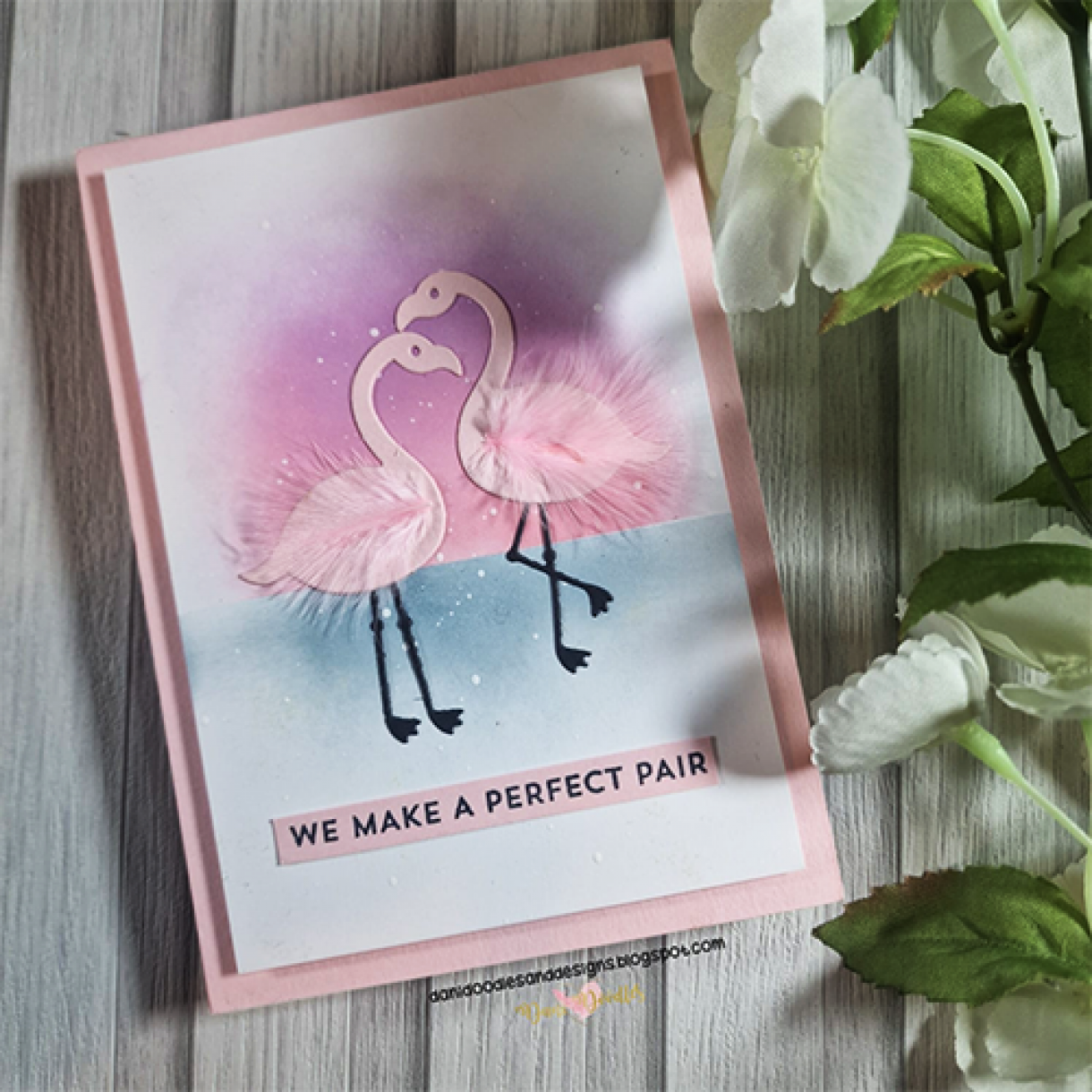 The first step was to prep a card blank. I made a top fold UK A6 card blank using Baby Pink Plain 240gsm card.
The next step, was to cut down a piece of White Super Smooth 300gsm card to approx 4mm smaller round each edge than my card blank.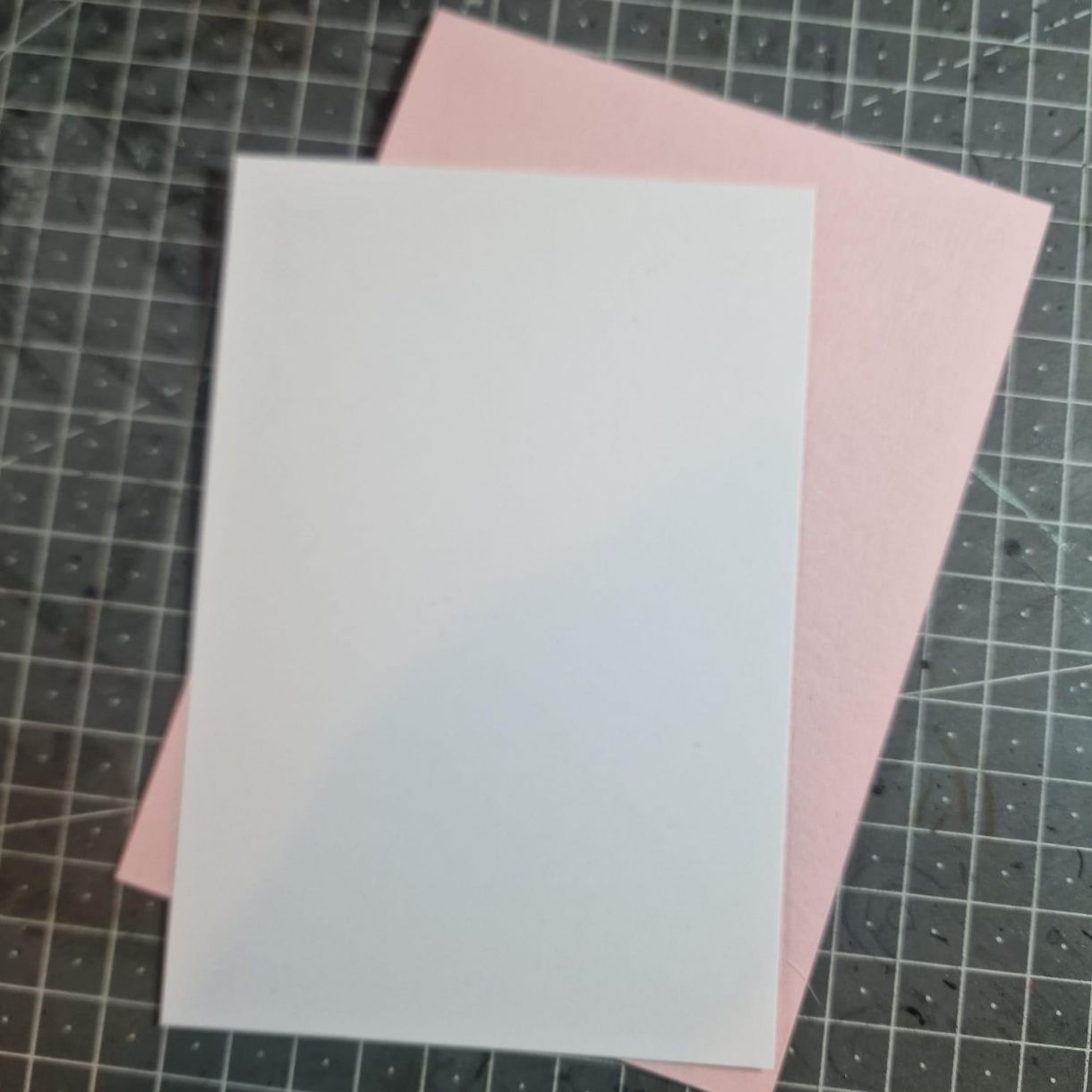 I placed a piece of low tack masking tape across the entire width of the card approx 1/3 of the way up. Above this, I blended some Dusty Concord and Worn Lipstick Distress Oxide.
I removed the tape and replaced it across the same line. Below this, I blended some Weathered Wood Distress Oxide.
I 'splatted' the entire panel with some watered down white gesso. Like so...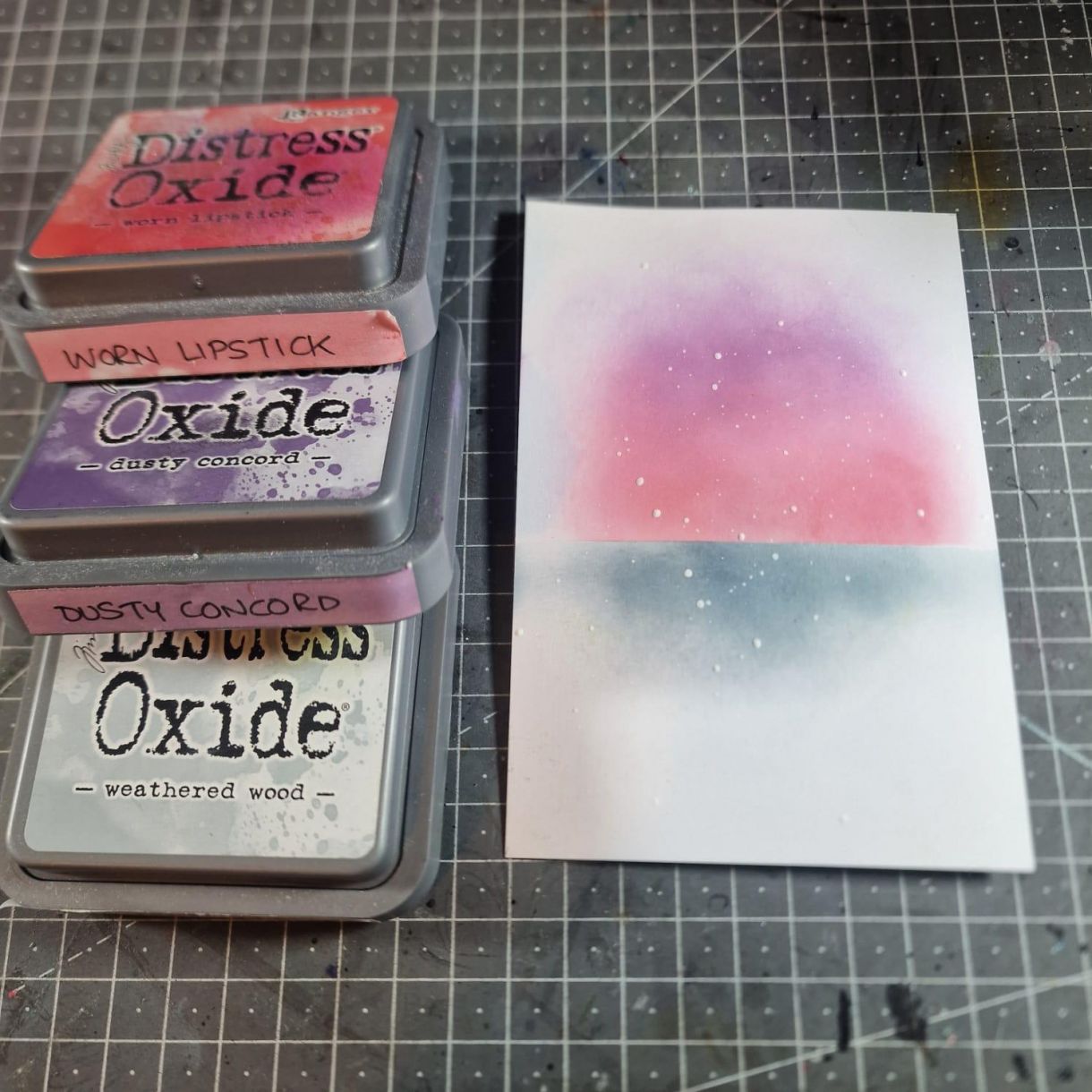 I cut 2 Flamingos using Baby Pink Plain Card 240gsm. I cut their legs using Black Card 240gsm. I adhered this using wet adhesive. Now, I attached a small feather to each of the Flamingos using wet adhesive.
I adhered the Flamingos to my panel using wet adhesive also.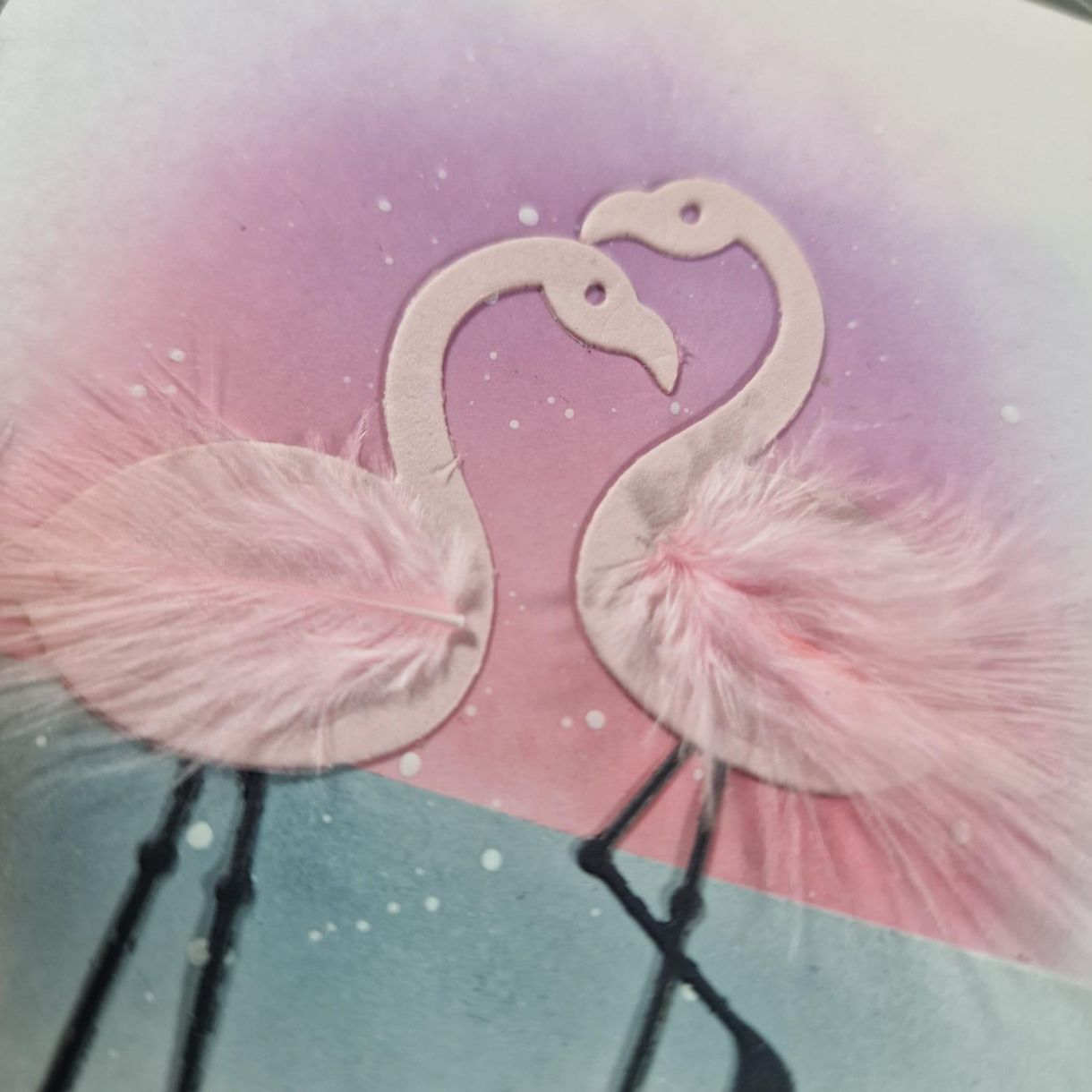 I adhered this panel to my card blank using foam tape.
I finished the card by stamping a sentiment onto the same Baby Pink card 240gsm and attaching using wet adhesive.
The card is now complete!
I hope you like this card. I think it's super cute!
Until next time take care.
Love, Dani xx