Thinking Of You
0
Posted on 20th August 2019 by Vicki Poulton
Filed under
Good morning Vic here today.
I love using my copic markers but unless its a copic friendly card it will run and bleed and completely ruin your colouring. I thought I would try colouring on the Sirio Colour Card and I couldn't believe that it didn't run the colour from the markers! I'm so impressed!
To make this card you will need:
You will also need:
Floral Stamps (Uniquely Creative)
Sentiment (Uniquely Creative)
Copic Markers
Gems
White Embossing Powder
Heat Gun
Versamark Ink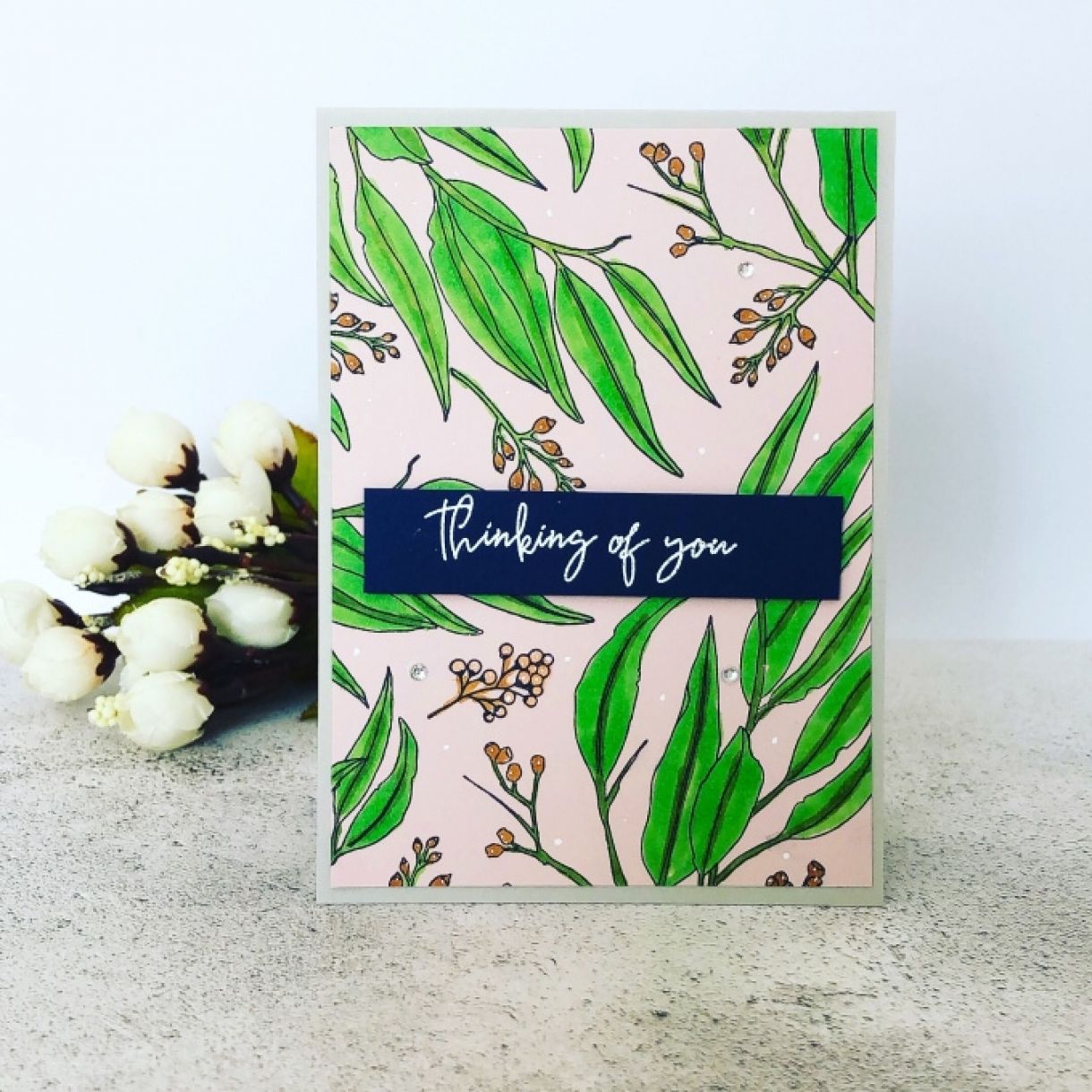 To start with I made my card base using Perla Sirio Colour Card 290gsm which I trimmed at 4 1/4" and scored at 5 7/8". I then trimmed down a piece of Nude Sirio Colour Card 290gsm a little bit smaller than the card front.
Next I stamped some floral branches onto the Nude Sirio Colour Card 290gsm to make a background. Once this was completed I coloured in the branches with my copic markers. I honestly thought the colour would bleed a little bit and I was so happy when it didn't. I will definitely be doing this technique again.
Once all the branches were coloured in I adhered this onto my card base using Stick it! 3D Foam Tape 9mm.
I then heat embossed the sentiment onto a piece of Navy Plain Card 240gsm and trimmed this down. I adhered to my card using some Stick it! 3D Foam Tape 9mm.
To finish the card off I adhered some gems onto the card using some Anita's PVA Tacky Glue 60ml.
I hope you give this a try and don't be scared to experiment with different cards and your markers.