Thank You So Much
0
Posted on 29th March 2020 by Sandra Dunne
Filed under
Hi everyone! Today I'm sharing a Thank You card. There is lots of layering on the card front and lots of die cutting. The card measures 4.75" x 5.75" and I've used yellow, white and grey card from Papermills craft paper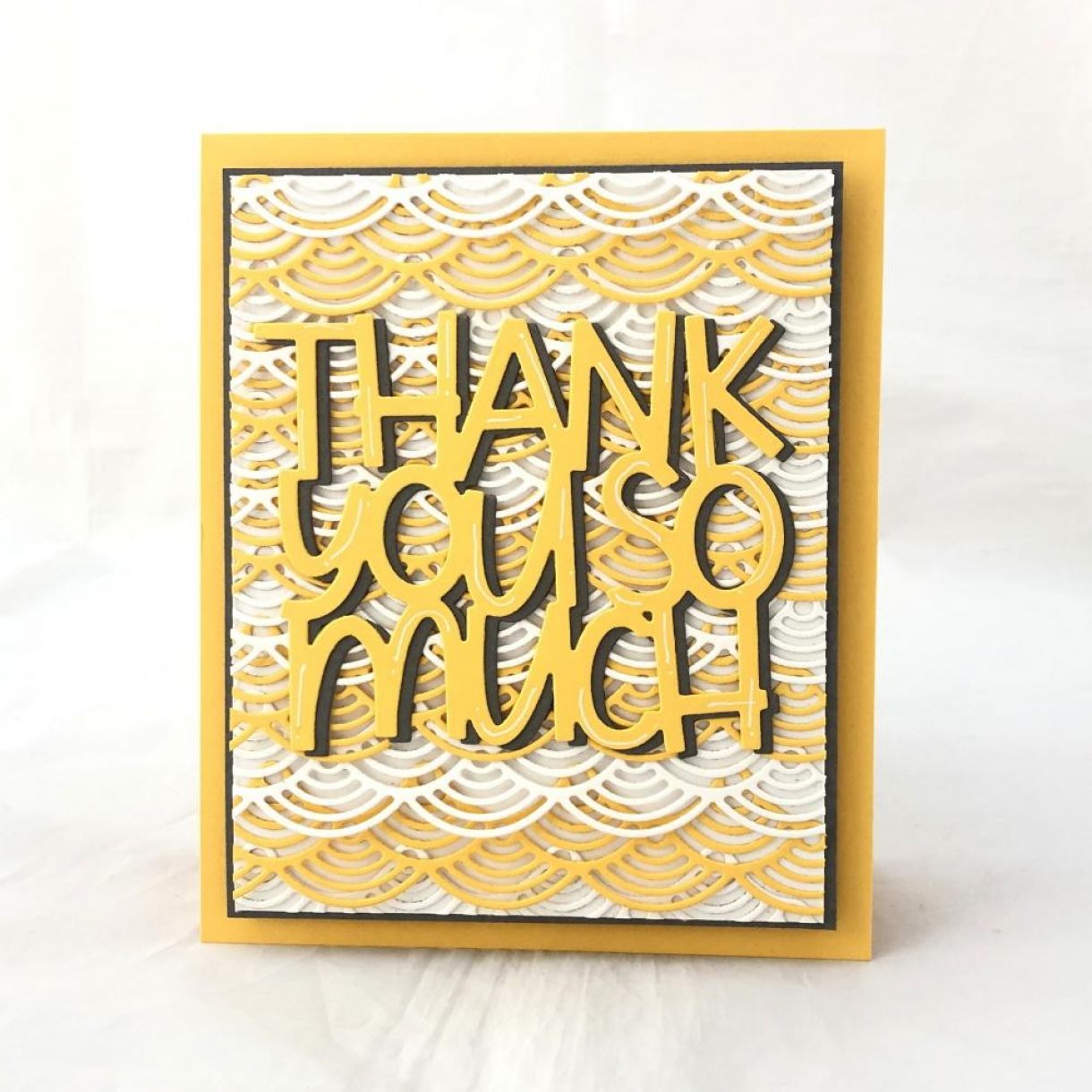 To create the card front I cut a piece of white card measuring 4 1/8" x 5 1/8". I then cut 5 yellow borders and 6 white borders, which I layered up on the white card. The borders are wider than the white panel but once they are all stuck down, trim off the excess with your paper trimmers.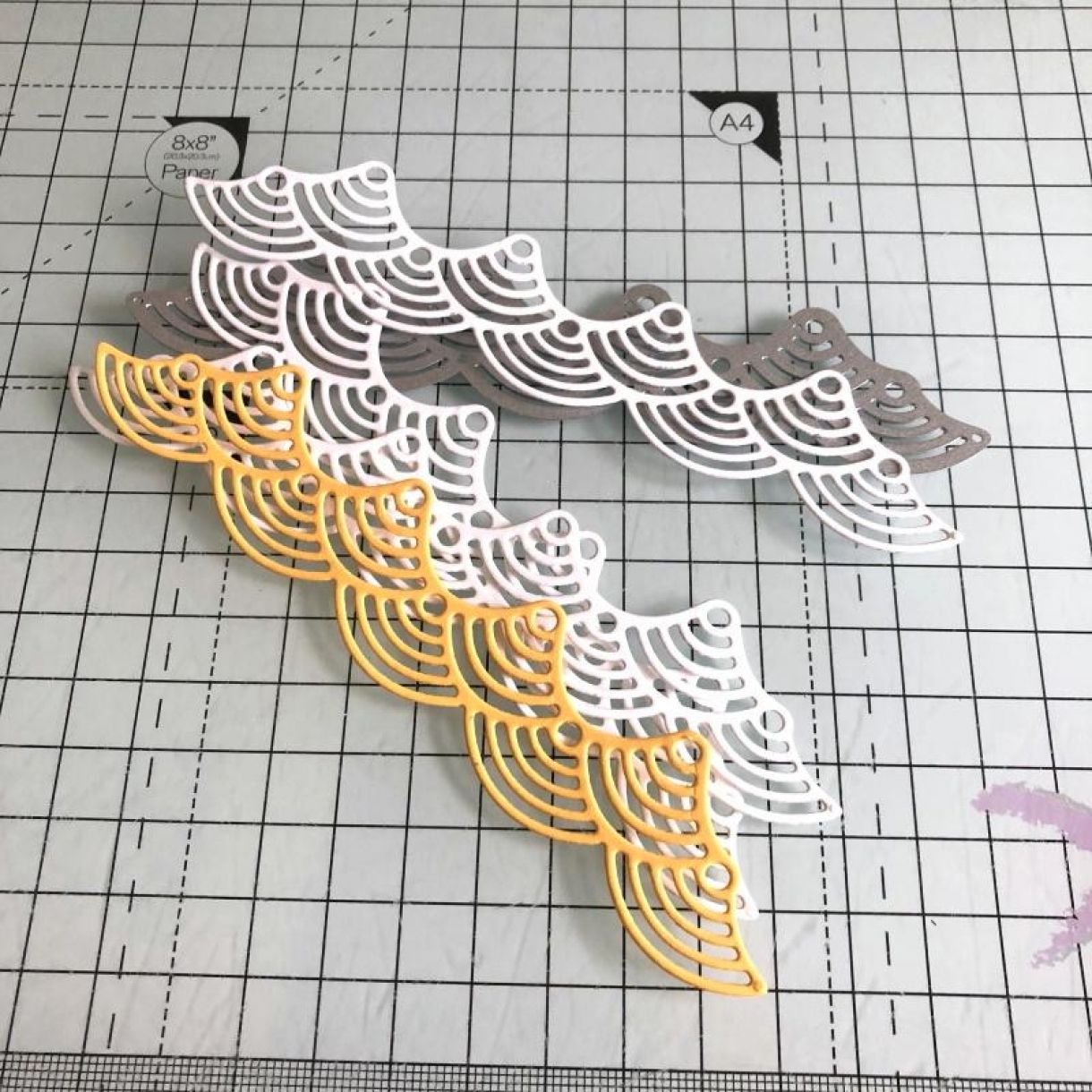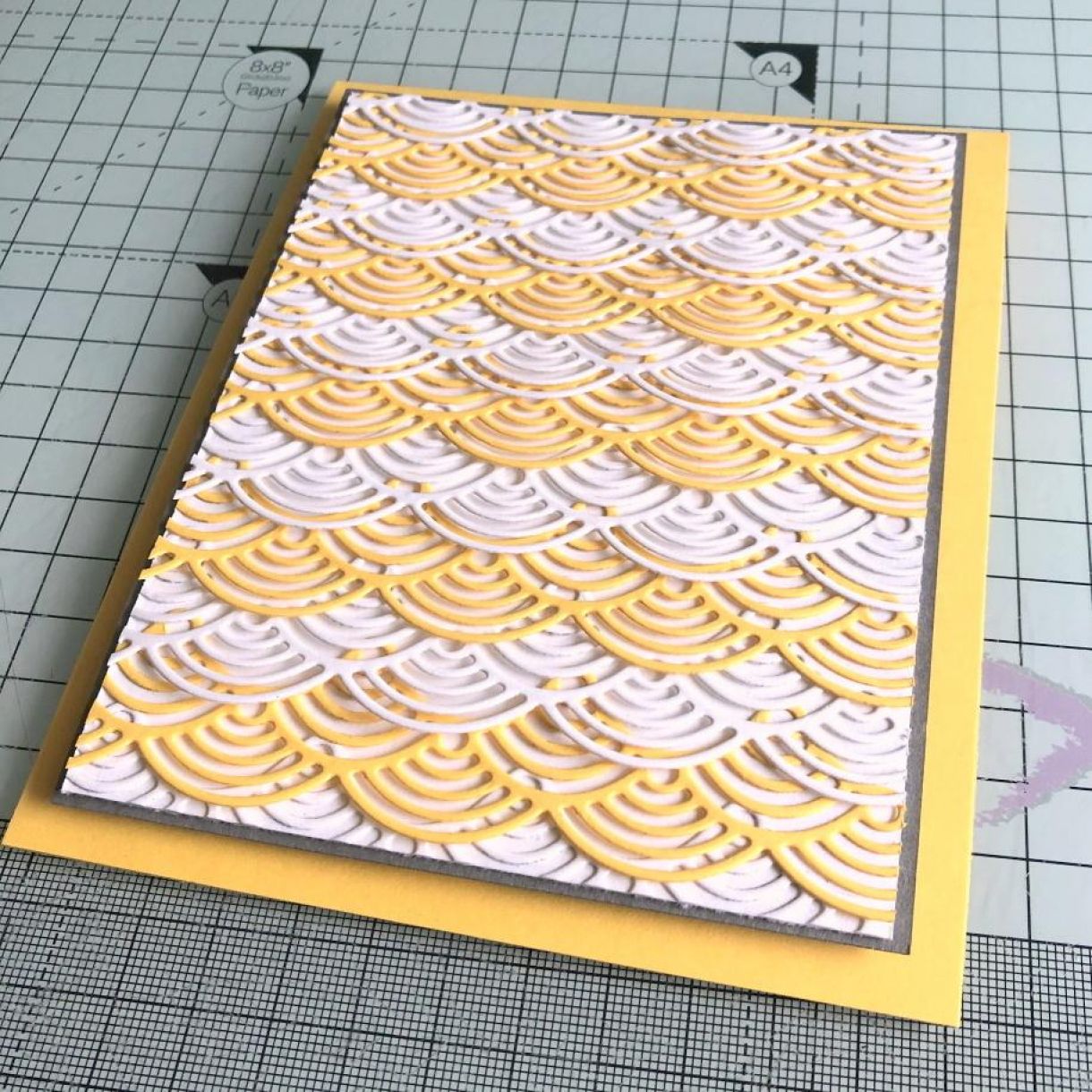 When the white panel is trimmed, I adhered it to a piece of grey card measuring 4.25" x 5.25" and then used foam tape to adhere the whole panel to the card base.
For the sentiment I used a large die from Mama Elephant and I cut it in both grey and yellow. I offset the yellow over the grey and used a white gel pen to outline some of the letters. Then I used a glue pen to adhere the sentiment to the card front.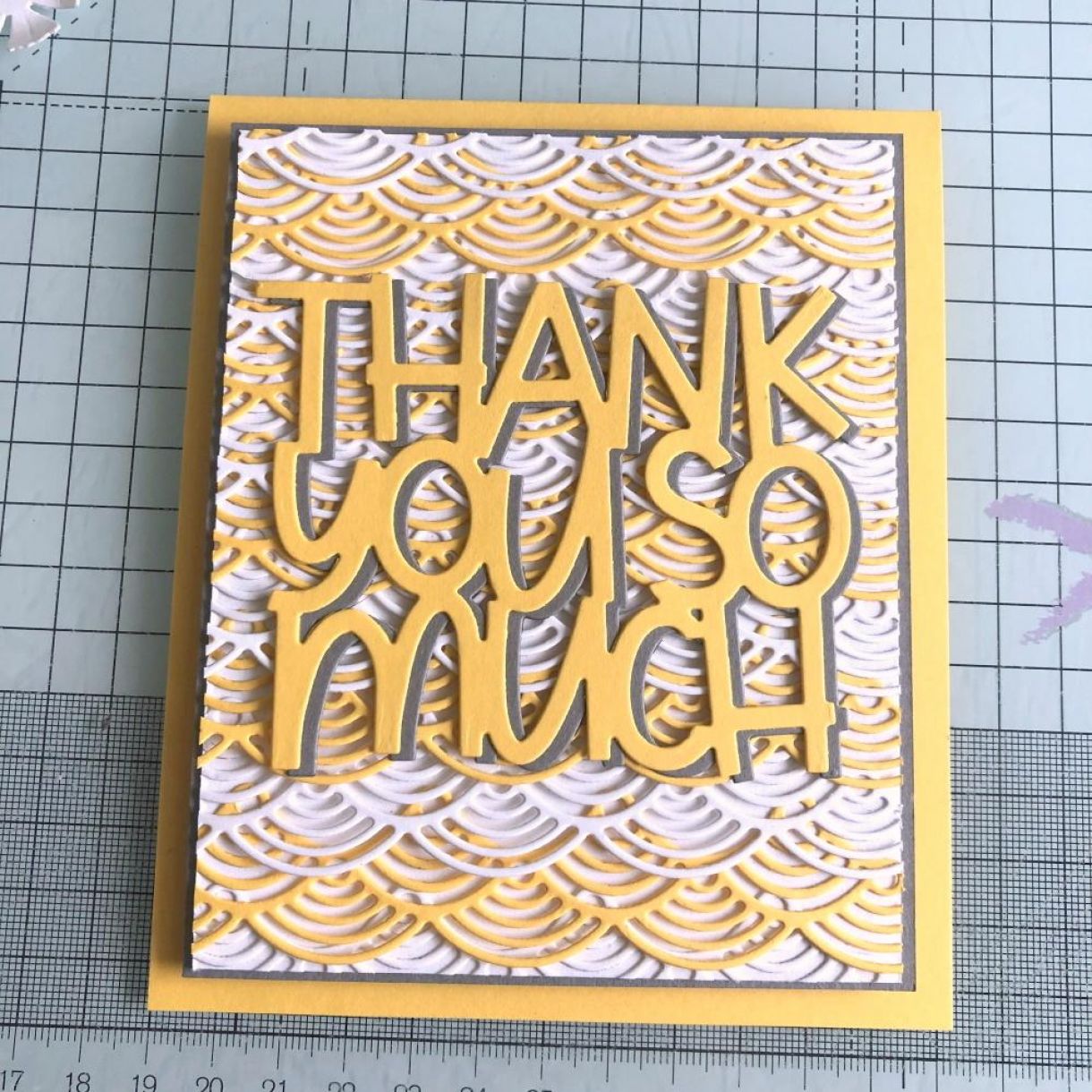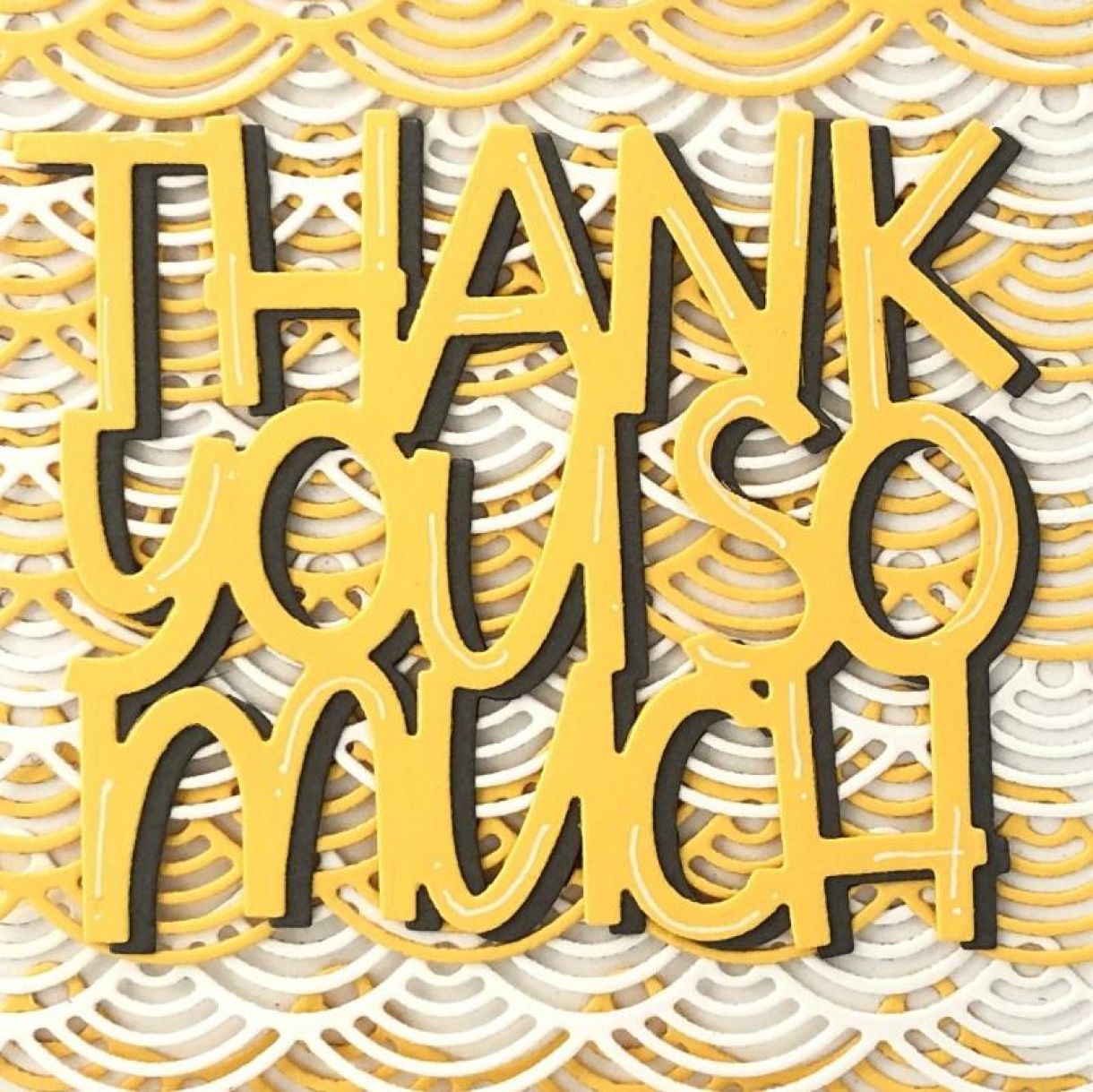 This card took a little bit of time to make but it turned out really well and has great texture from all the layers.
That's it from me for today. Be sure to share your creations over on our Facebook Community group.