Striped Thank You Card
0
Posted on 28th November 2019 by Sandra Dunne
Filed under
Hi everyone. Today I want to share a card I made after seeing one on Pinterest using this technique. I can't find the original card to link it up, but this is a CASE'd (Copy and Share Everything) make.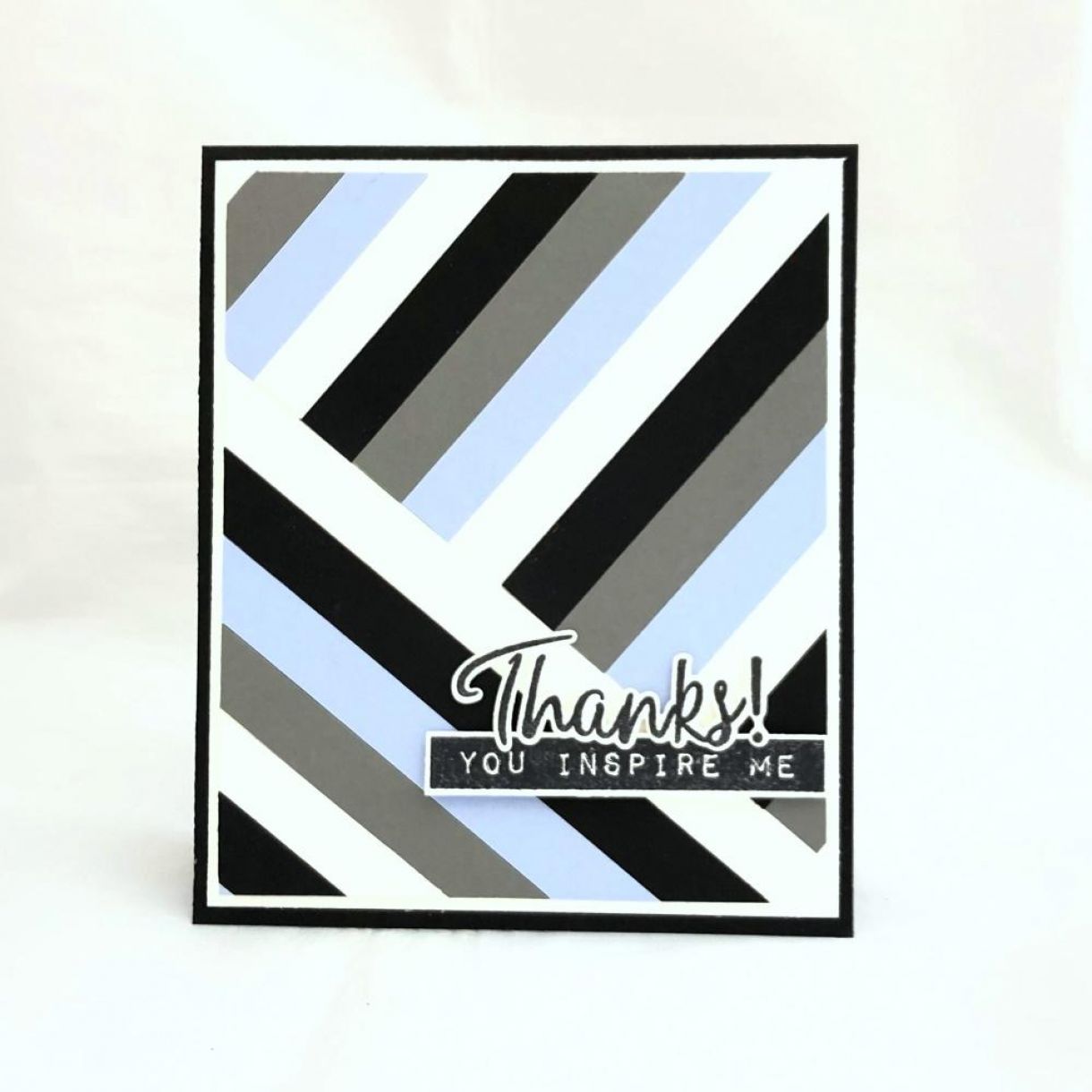 You can make this card any size and use any combination of colours. First you need to cut a white card panel for the card front and then cut 0.5" strips of white, blue, and black card.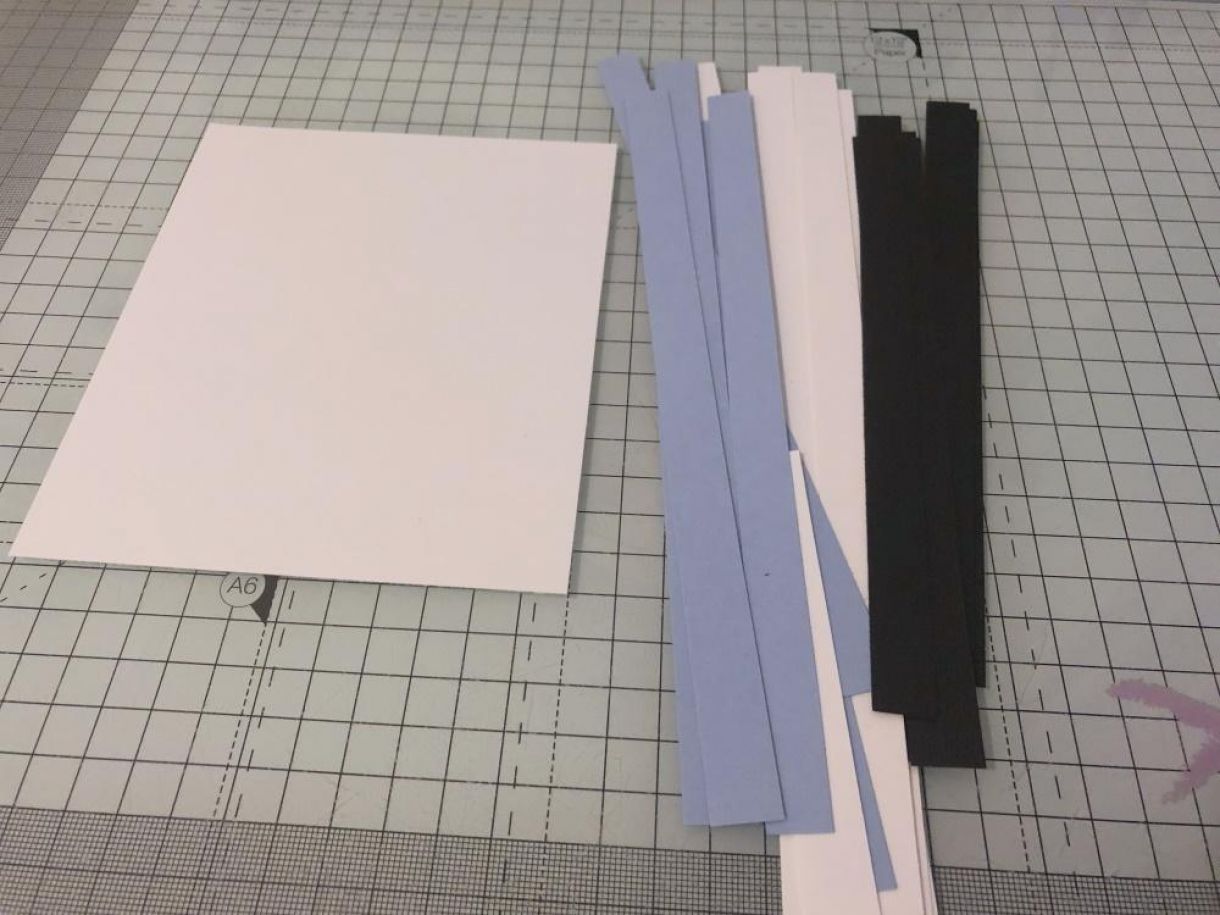 Take one strip of white card and position it diagonally on the card front, as shown below.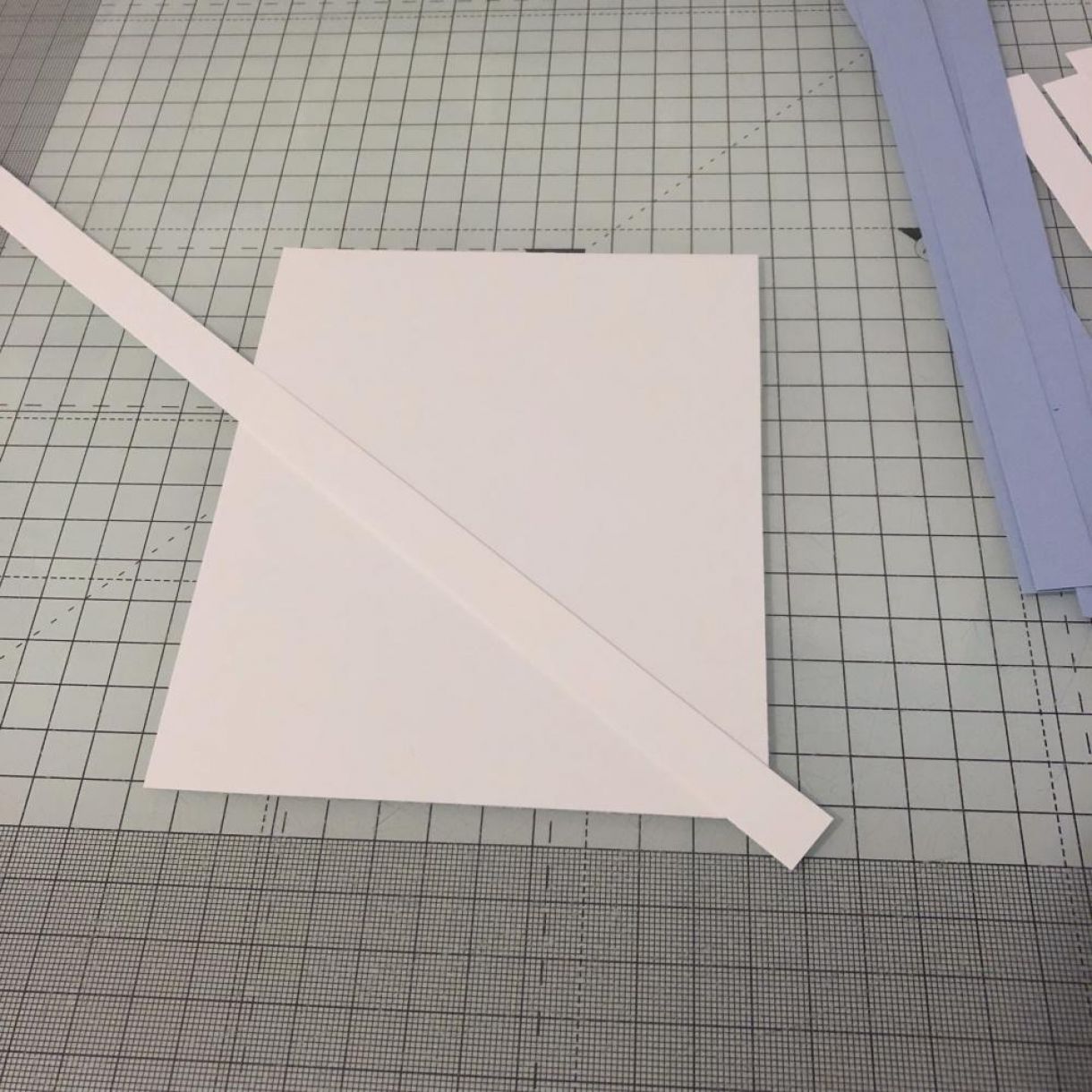 On the top half, add in the blue and black card, and continue alternating between the three colours until the whole top part of the card front is covered. Use a paper trimmers to cut away the excess.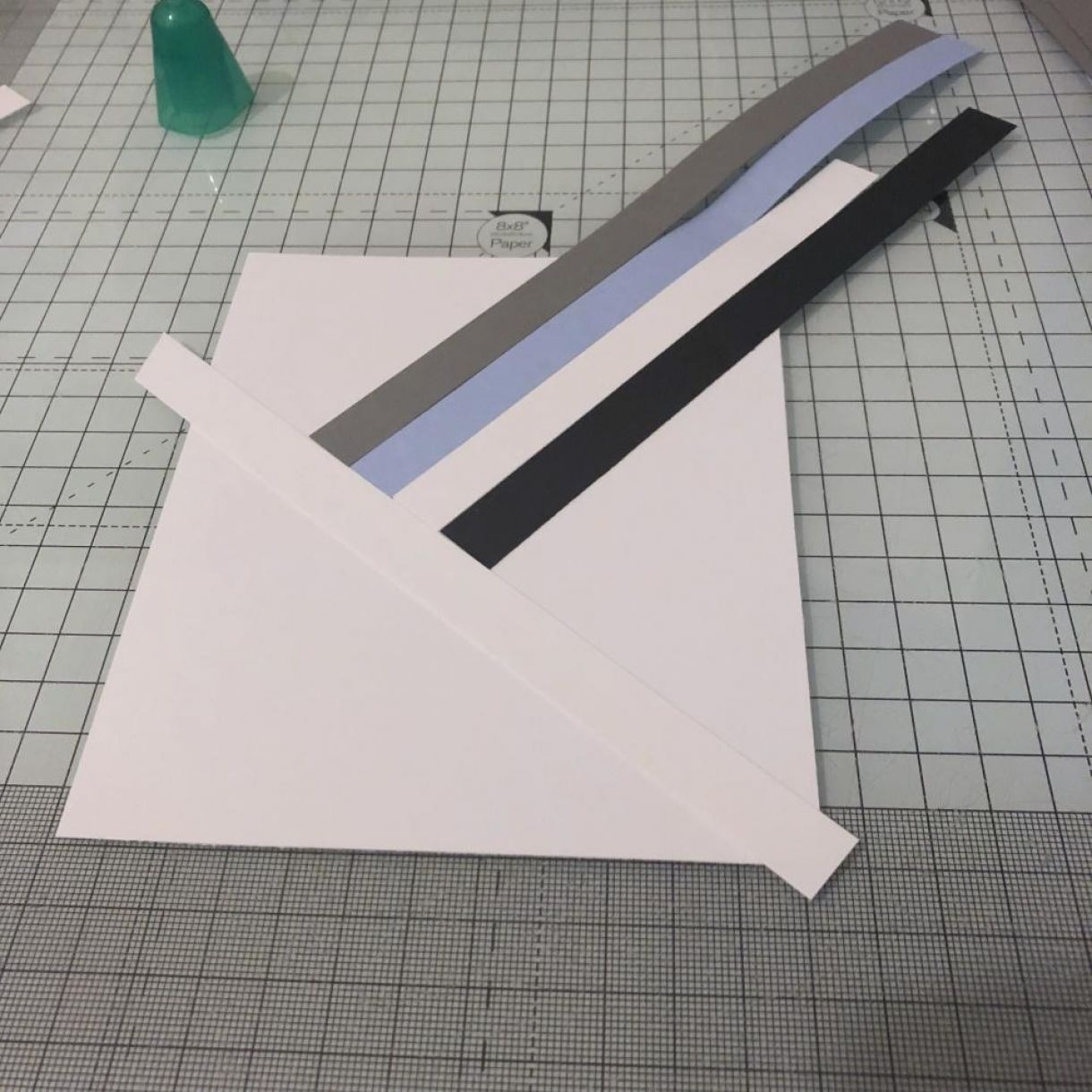 Alternate the three colours going in the opposite direction, on the bottom part of the card, until the base is completely covered. Again, use a paper trimmers to cut away the excess.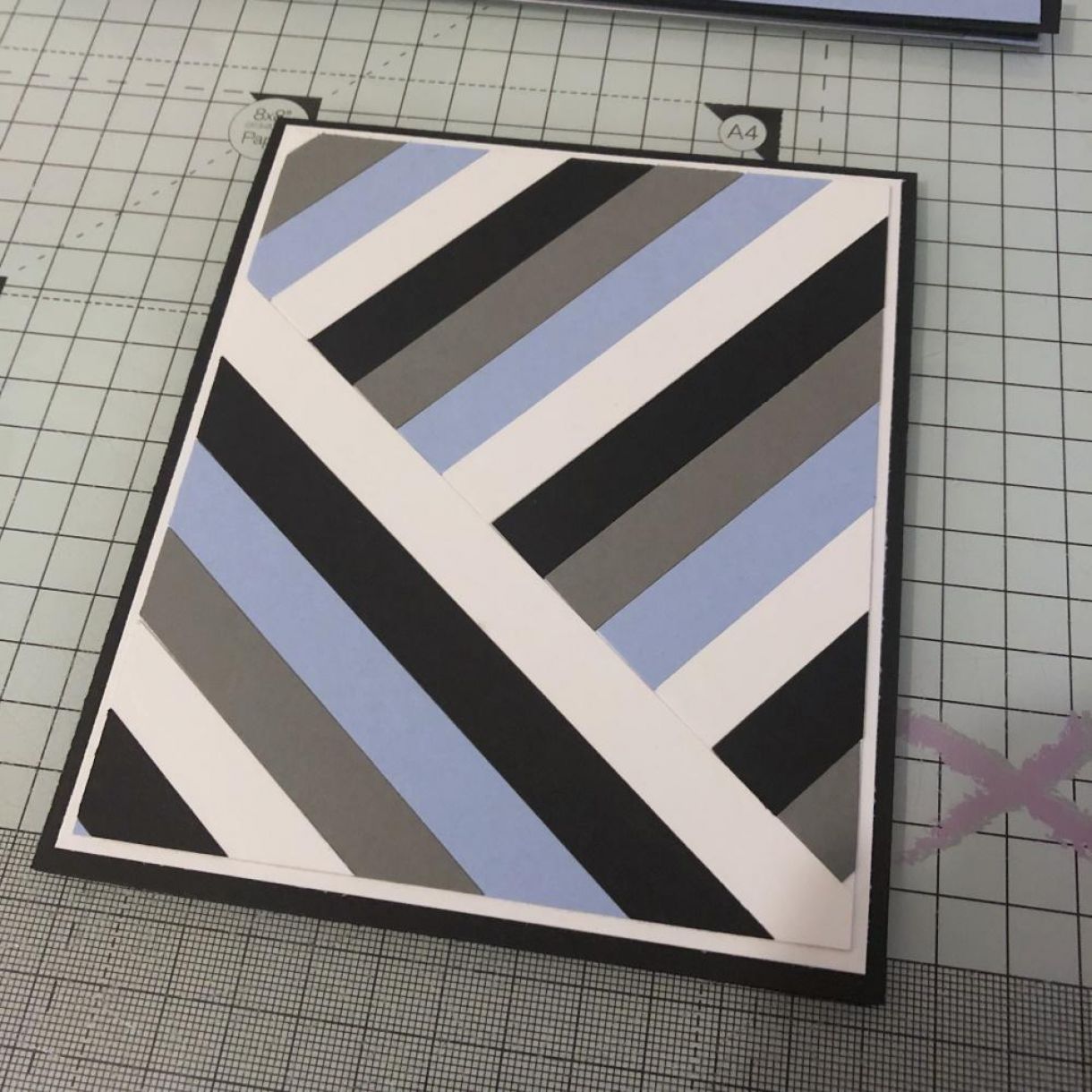 Adhere the whole panel down onto your card base and decorate the inside with a few stripes.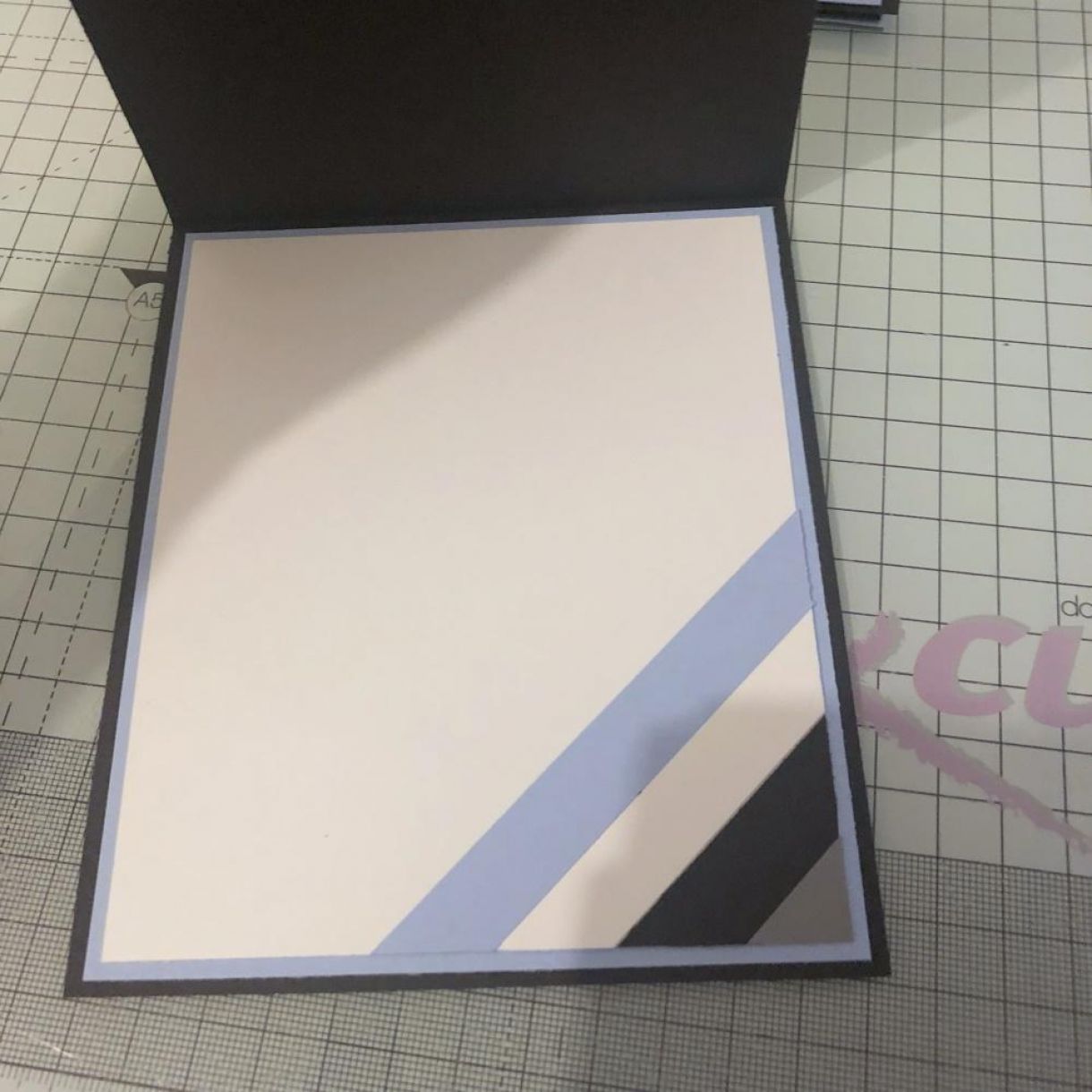 Finally, add a sentiment on the front to finish the card.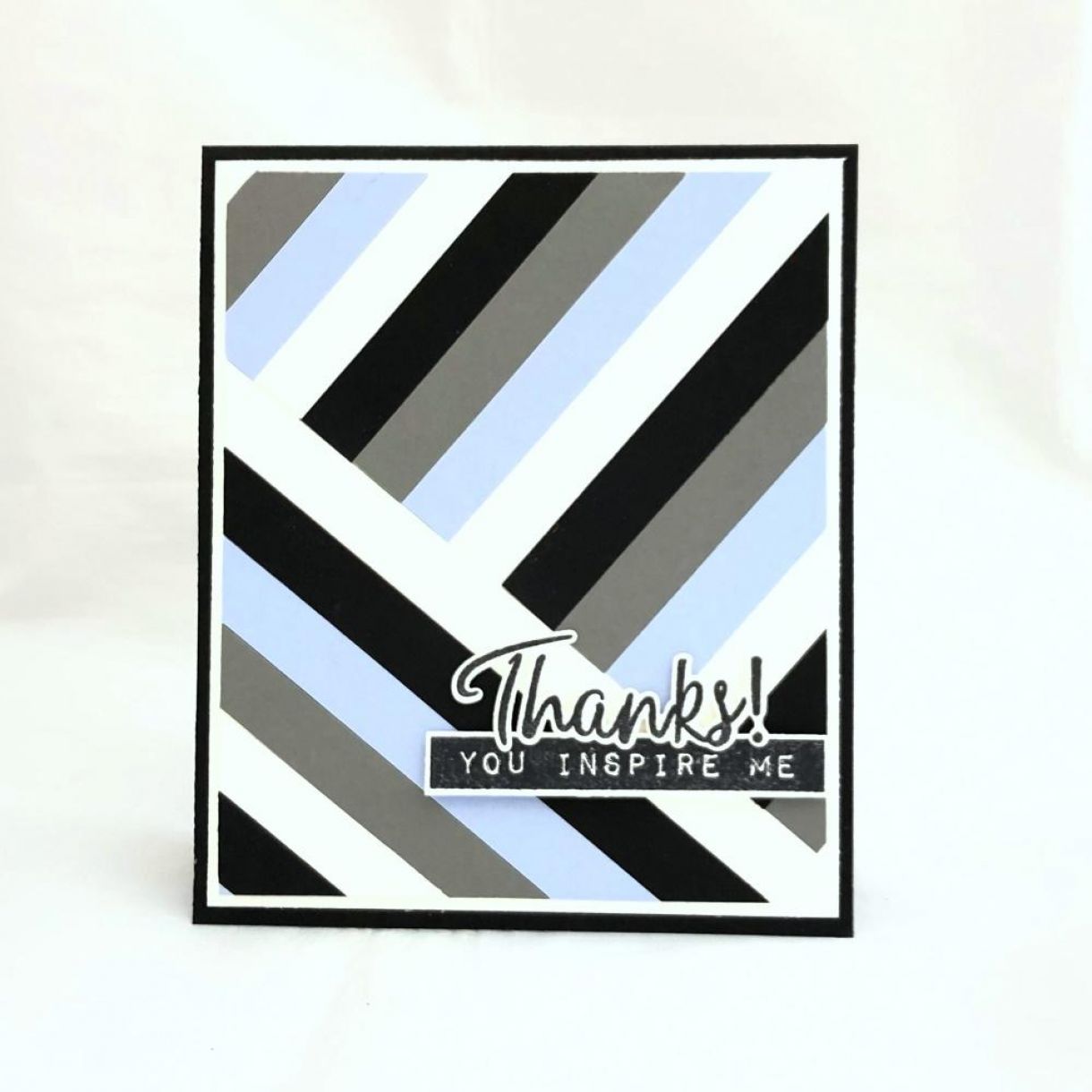 Thanks so much for dropping by today. Don't forget to post your cards over on our Facebook Community group