Starting a Wedding Stationery Business - Creating a Portfolio
1
Posted on 28th January 2013 by Papermilldirect
Filed under Wedding Stationary Business Advice, Projects And Cards By Type, Wedding Stationery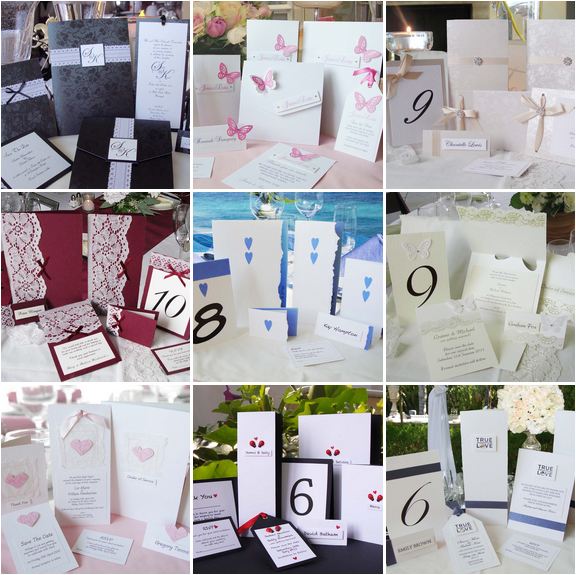 Gorgeous Handmade Wedding Stationery from GlitzySparkle
In the last post on starting your own Wedding Stationery business we received lots of comments from stationery designers who had been invited to create wedding stationery for a friend and had found that they then got the bug for designing wedding stationery.  Many designers and makers offer their services part time outside their day jobs or whilst they are at home with small children. In this first post in our new series we felt it was important to look at what needed to be prioritised when you take the leap from designing your own or a friends wedding stationery to offering your design and crafting skills as a service to paying couples.  Creating a portfolio of your designs is vital to getting yourself established on and off line within the wedding industry. You need to be able to show off your talent!
Creating a Portfolio of Wedding Stationery
Without a portfolio of different design types it will be hard for you to convey the quality and style of your designs to a couple.  This portfolio needs to be of excellent quality, only showing your best work whilst also showing a variety of styles and designs.  Even with no experience, all a couple needs to see is the quality of your craftsmanship and to like your design style, for her to commission you to design all of her wedding stationery.
Online portfolio
A website is essentially an online portfolio of work, however it may be too early days for you to consider investing in a professional web designer so you may want to consider using a free blogging platform, like Wordpress or Blogger to create a simple updatable website.  Blog platforms like these now allow you to create static pages just like on a website, so you can upload images of all the various styles and designs.  (This blog uses Wordpress) Having everything online will also help people to find your work when searching for a wedding stationer, look at the article written onSEO and blogging  for card makers for details.  
Be sure to use descriptive keywords, tag images and try to update the blog with regular posts and images of your latest designs.    There is no limit to how many designs you can add to a blog but try to think about how a person will find them all, use drop down categories and tags so the site is easy to navigate and ensure that your contact details are easy to find.
Offline Portfolio
If you are planning to attend Wedding Fayres and to work locally with engaged couples it's important to have a physical professional looking portfolio of your work.  It should be easy to carry around, to take to someone's house and look through on a kitchen table for example.  Include pages of themed designs showing off your range of styles.  Ensure that the stationery can all be taken in and out so it can be handled, not just photographs.  
Being able to feel the weight and quality of an invitation is really important - make sure it's all beautifully clean too, no fingerprints. Having both on and offline portfolios is the best idea, you can then allow engaged couples local or not to browse through your designs in the comfort of their own homes.  If you can include any images of your wedding stationery in use, or any recommendations then this will add to your credibility as a designer. Don't worry if you don't yet have any experience, focus on making the designs look great and ensuring you have excellent photographs of your work to share online.  You might find this post on social media marketing to be useful as a way to get word out about your fledgling business. Do you have a wedding stationery website / online portfolio of your designs, we'd love to see them so add a link in the comments below.  Also if you have any questions or would like to tell us what you have found most difficult we'd love to help! Leave a comment below.