Spooky Lab Scene!
0
Posted on 29th September 2022 by Nicole Mullen
Filed under
I have shared my love of creating spooky Halloween scenes before, and this is another fun one. I have a lot of friends with birthdays around this time of year, who love Halloween and the spooky season so I love to make cards for them embracing this! For this card I used:
Papermilldirect Mandarin Orange Cumbria Colour CardPapermilldirect Sunlight Yellow Plain CardPapermilldirect Black Plain CardPapermilldirect Hammered White Card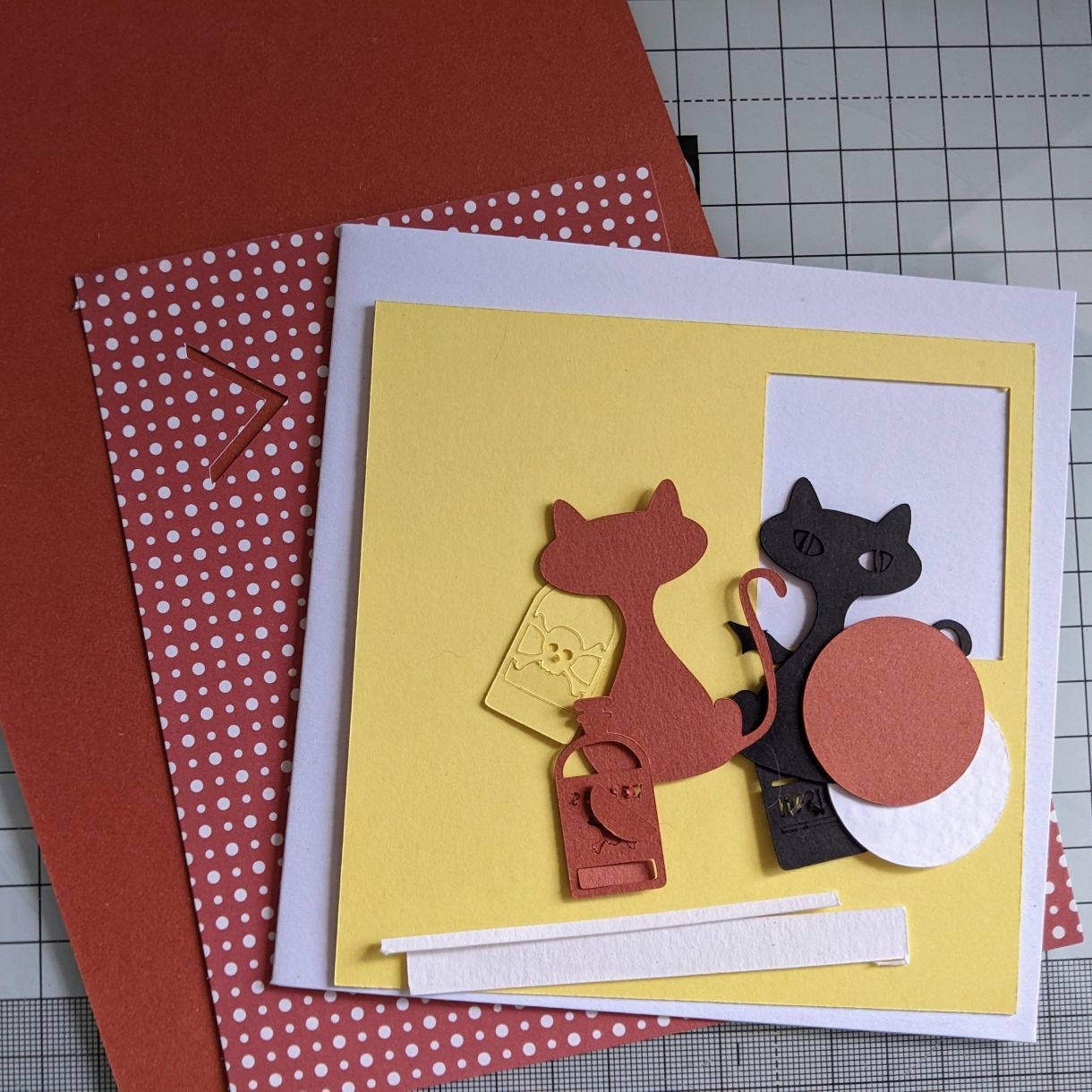 I started my card by creating an orange layer, and then created a 'room' layer in my yellow card, with a 'window' opening.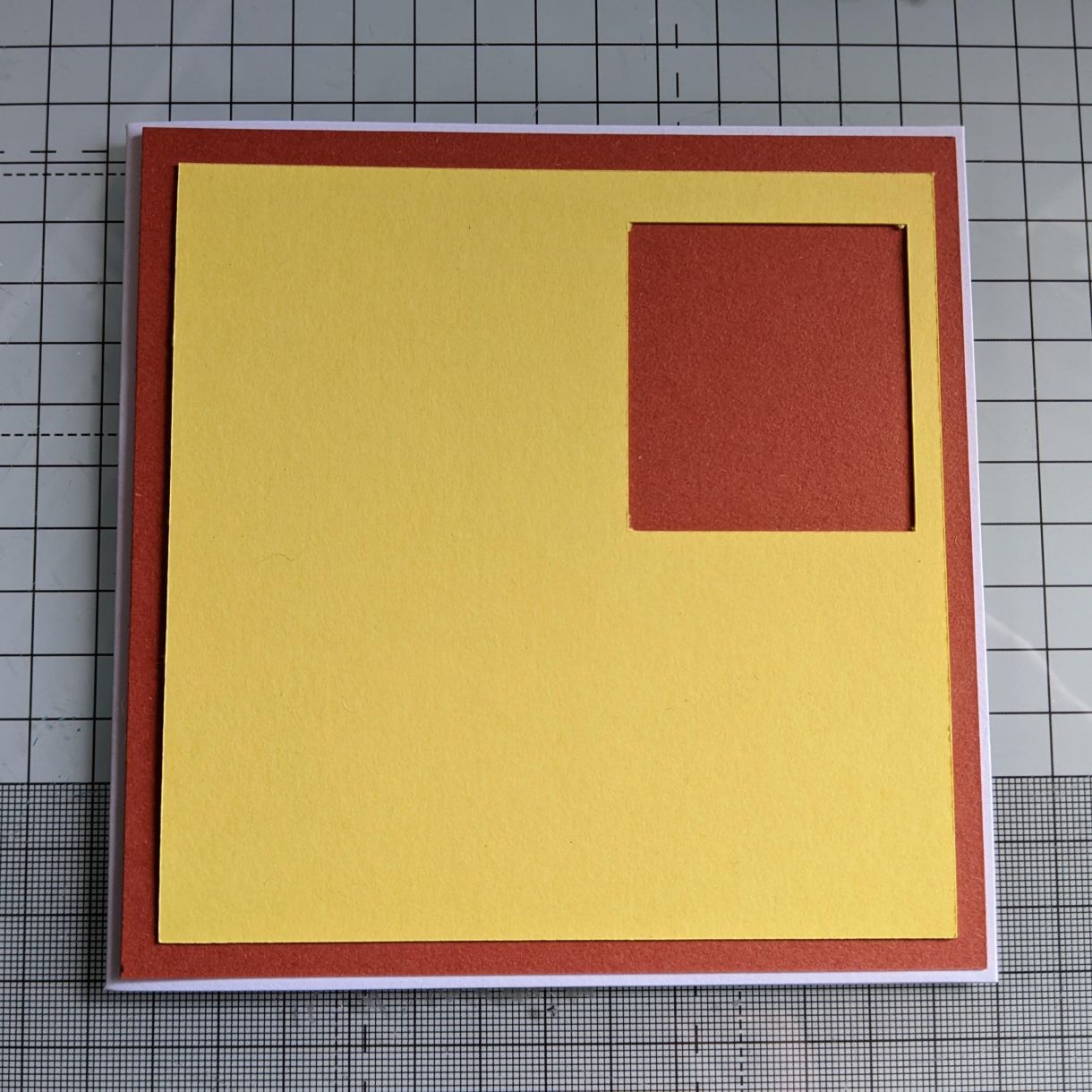 My room needed to look a little spooky and grungy so I added some texture with a stencil and Mustard Seed Distress Ink.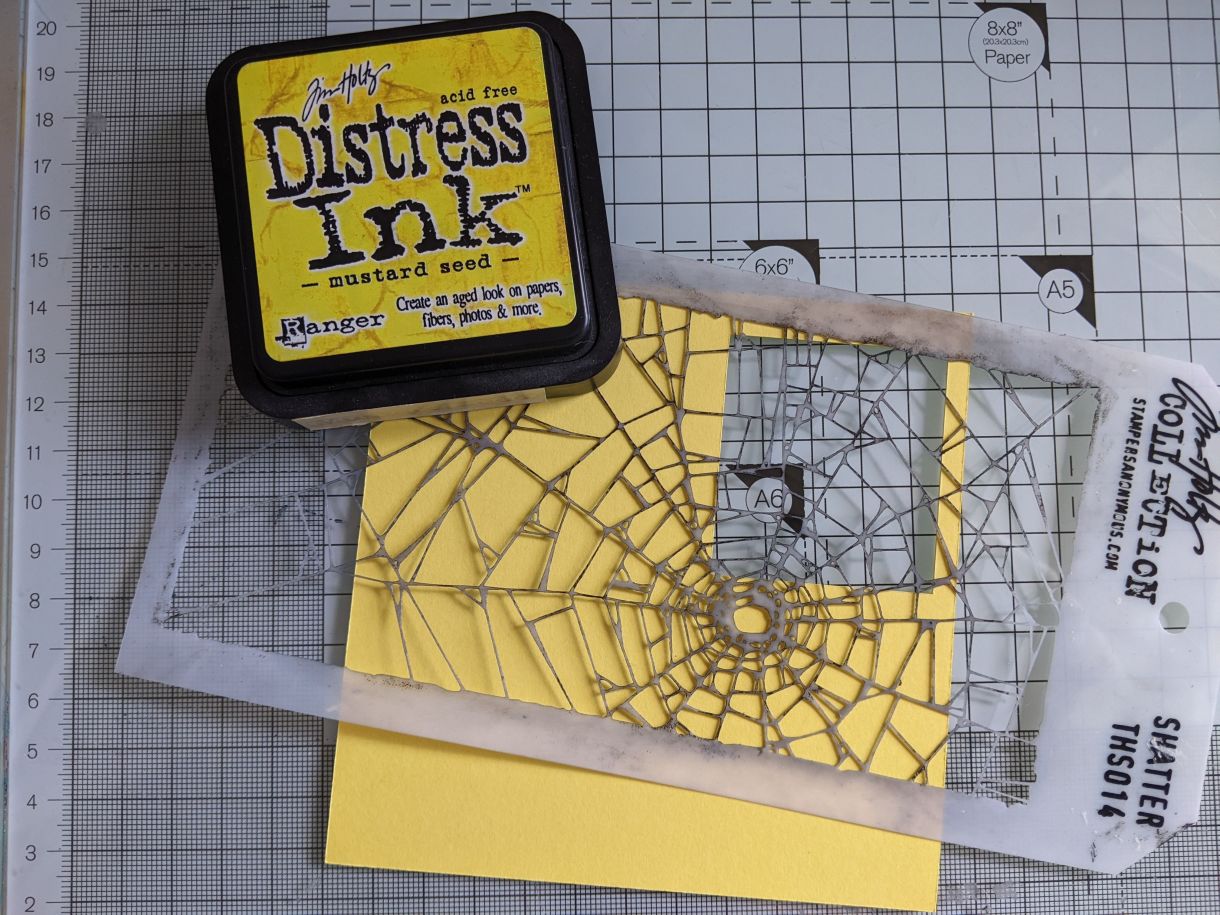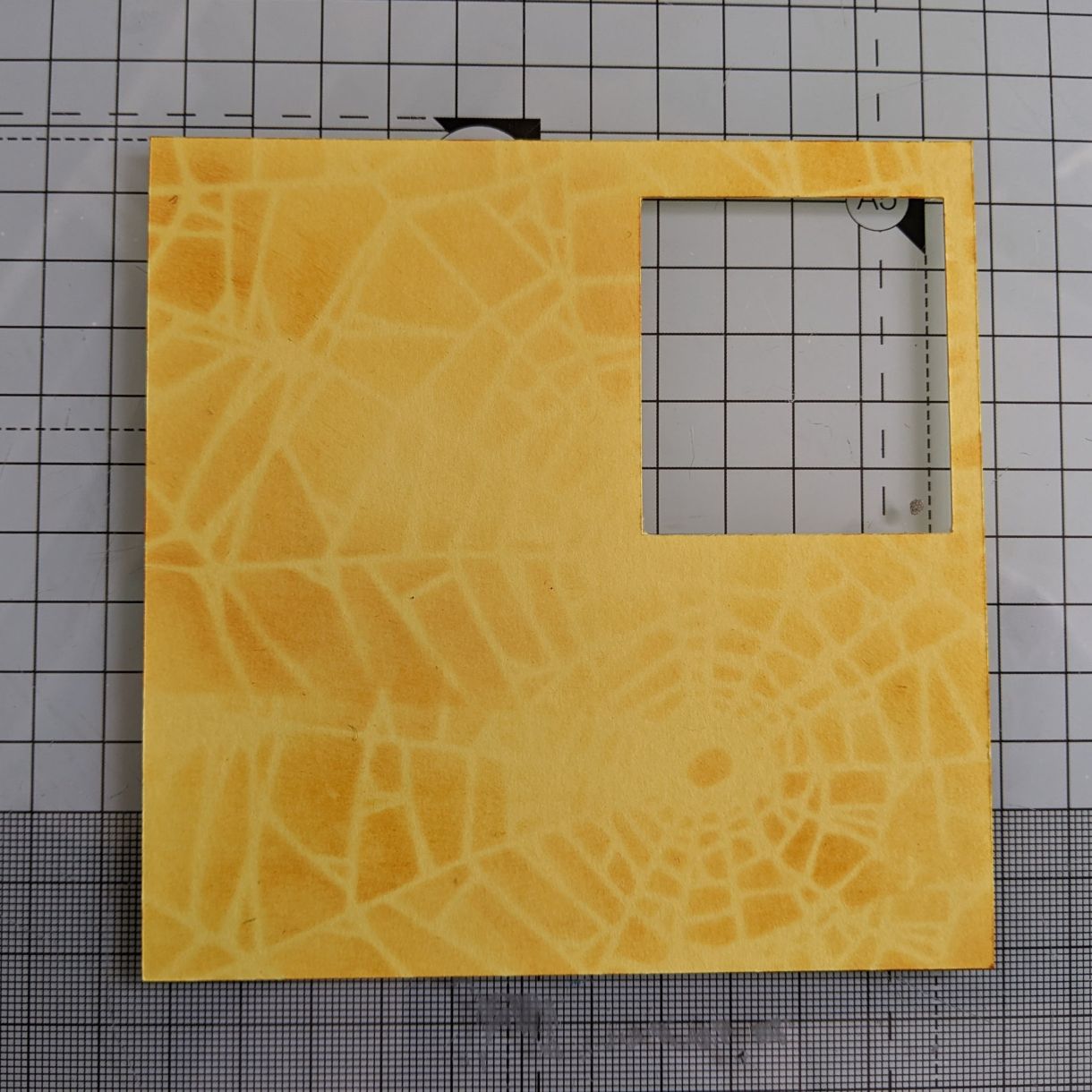 I then added in some night sky, a moon, and a bat.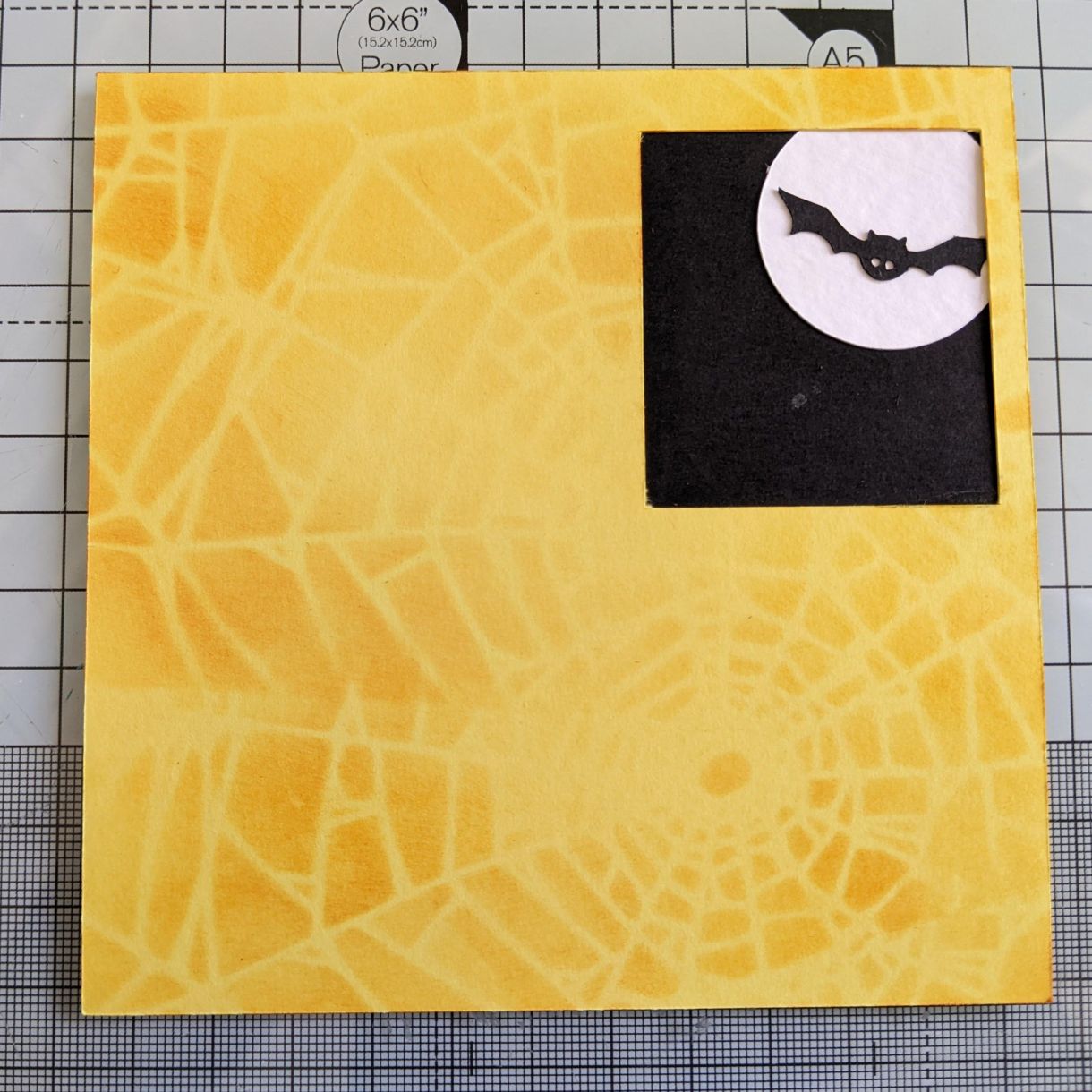 I then added a curtain to my window. I cut out a piece of patterned paper for this. I cut it out with tattered, jagged edges, to make it look worn out.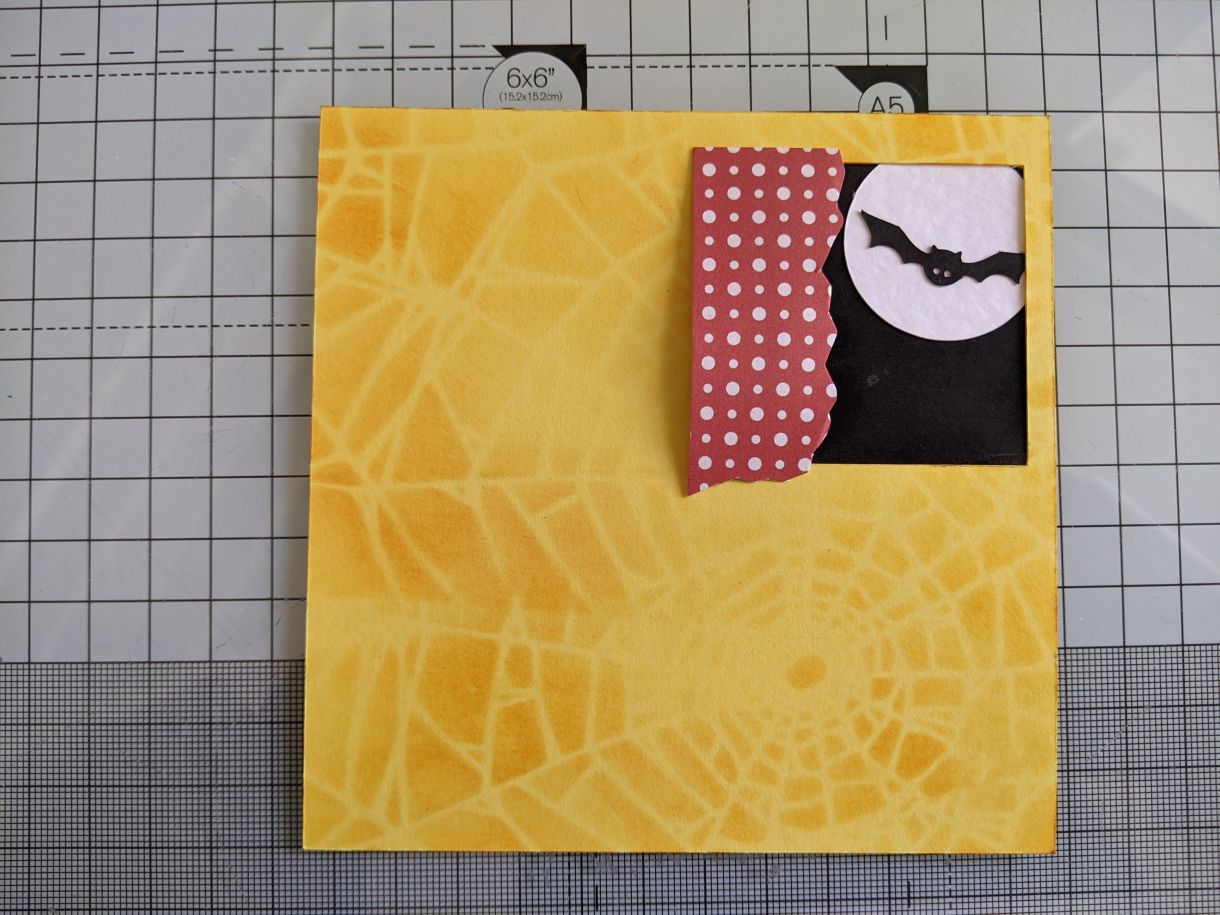 I used my Silhouette to cut out a bunch of images, poison bottles, a cat, and some table pieces. The moon and bat were also cut with the silhouette too. The pieces look too clean and shiny, and plain as they are, so I use the card to cut them apart and layer them up to add some more dimension to them. I cut the cat twice to give it spooky orange eyes and a double tail for some extra spooky effect! You can see the before and after below.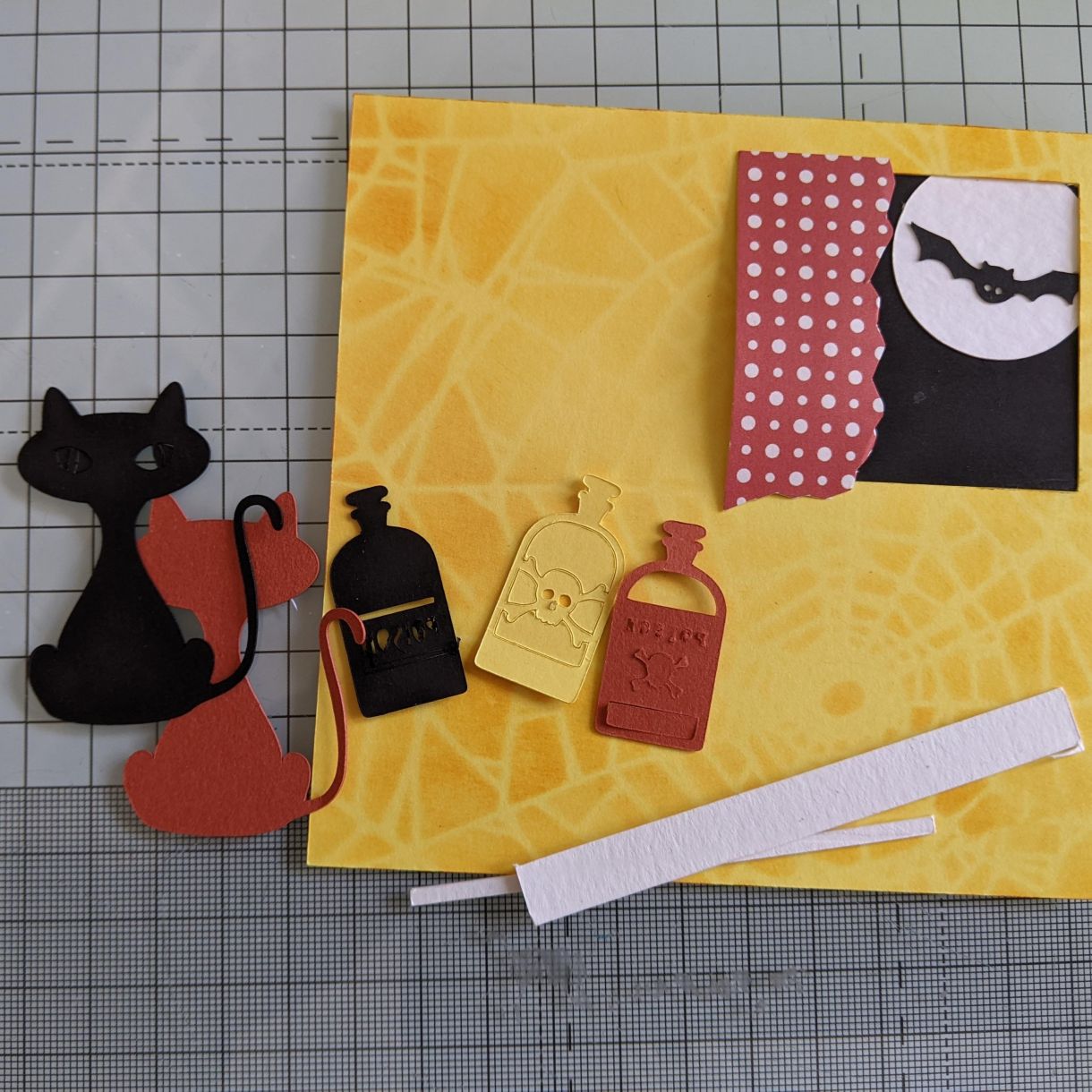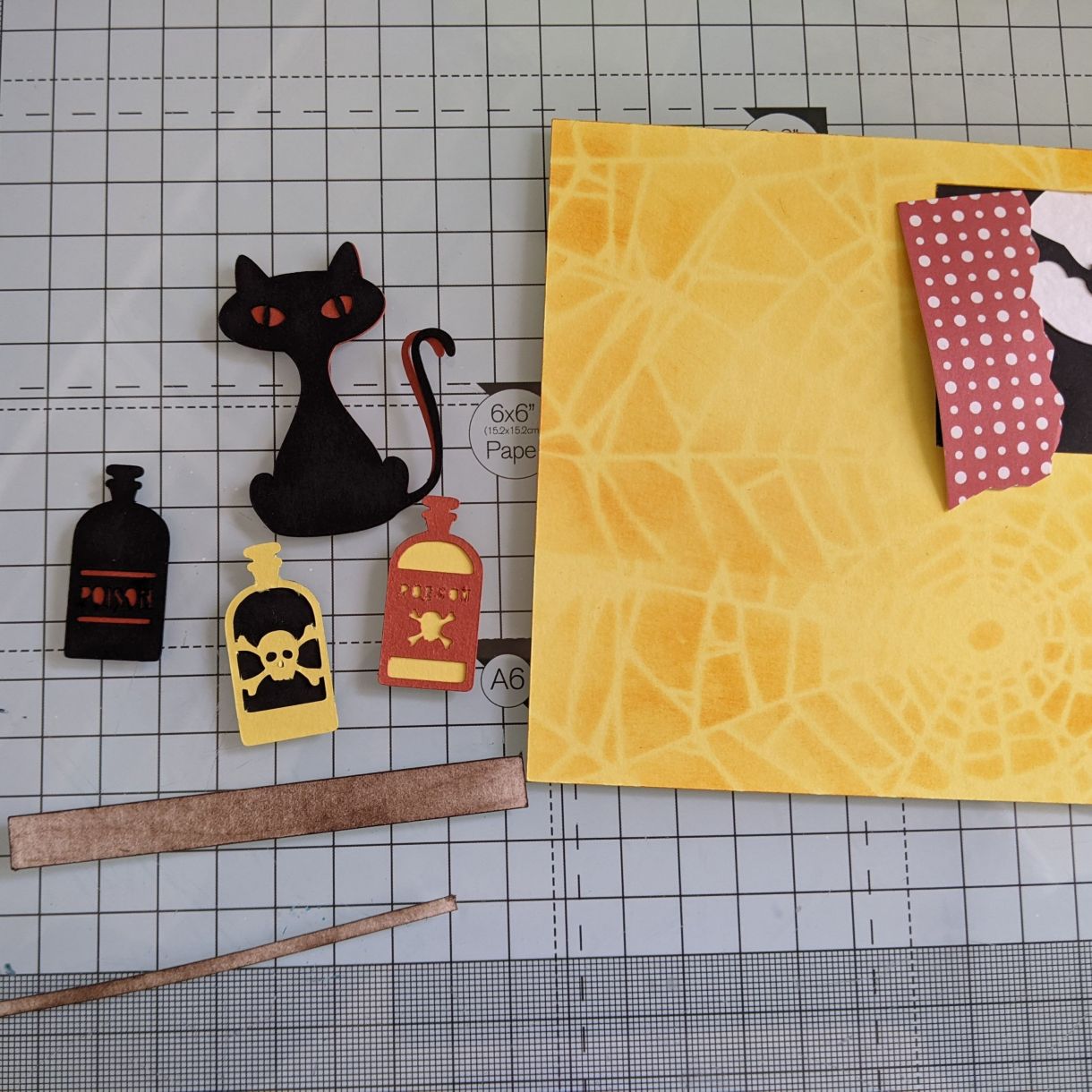 I played around with the placing of all the items until I was happy with the layout. For the table I used plain white card and embossed it with a woodgrain embossing folder to give a wood effect, and inked it with Walnut Stain distress ink to make the embossing pop out.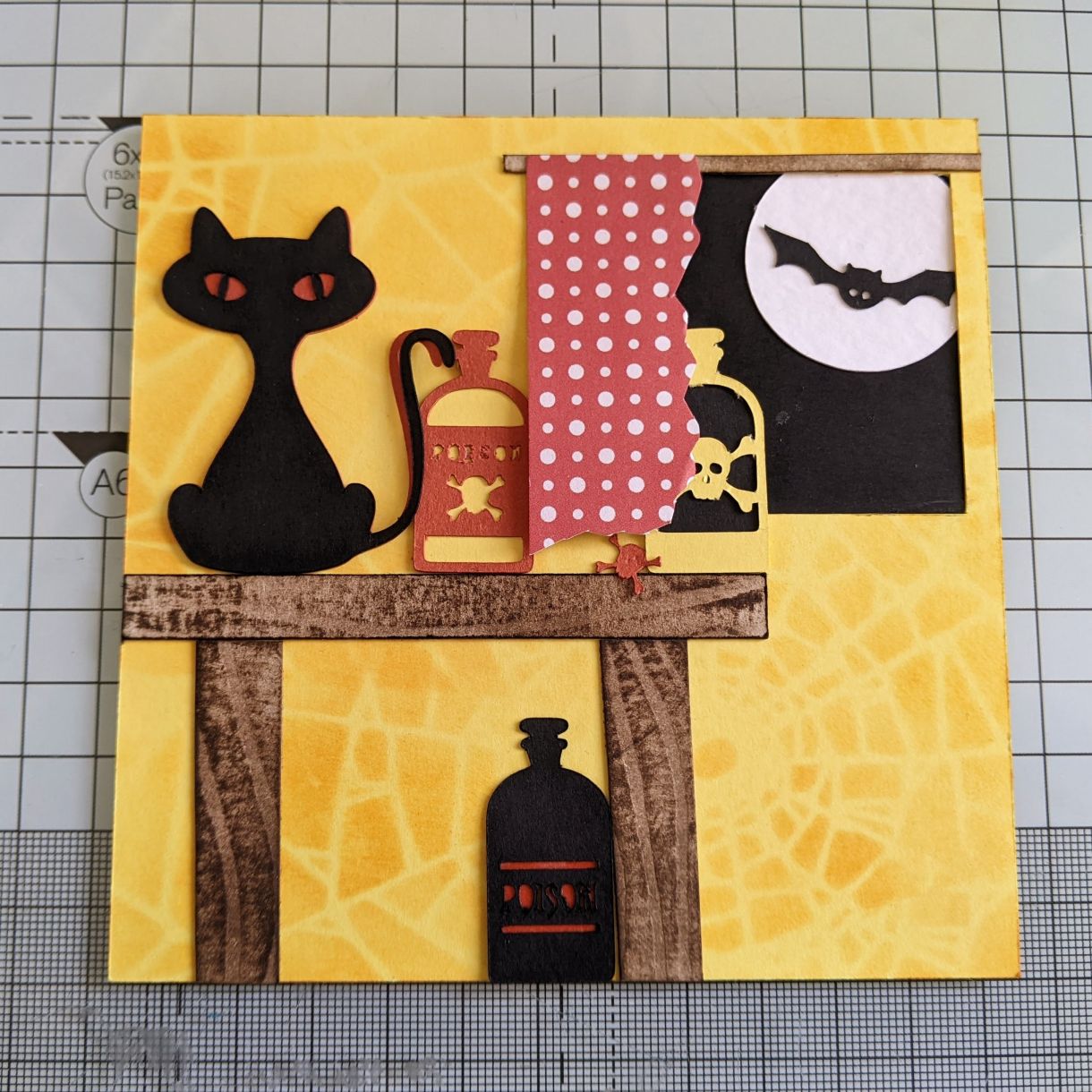 Once I had all of this done, I added the yellow panel onto my card and I was done with my fun spooky scene!