Soak Away Your Troubles
0
Posted on 13th March 2023 by Danielle Bigland
Filed under Card Making Ideas, Design Team, Any occasion cards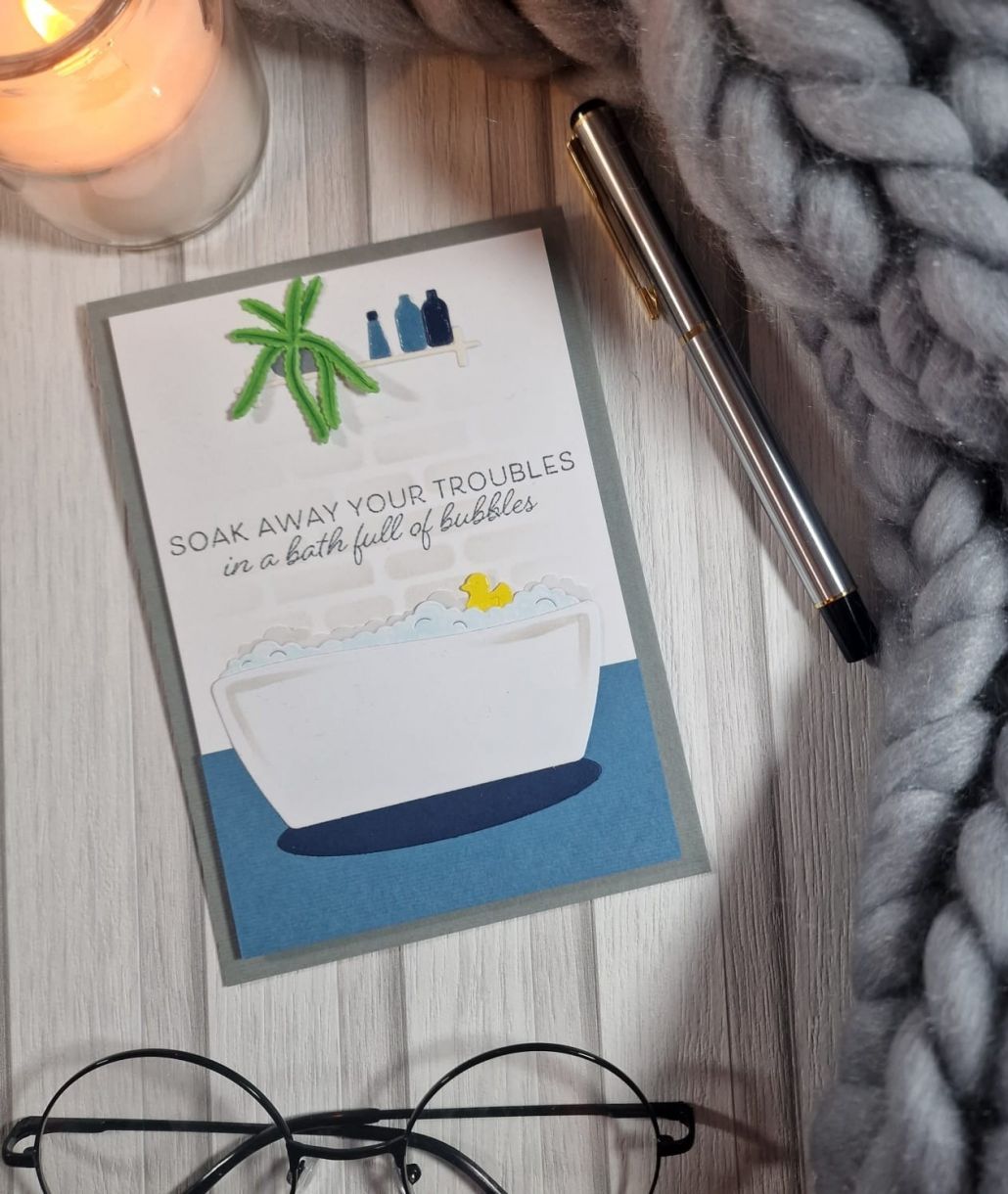 Hello crafter's. How are we all?
As a card maker, I tend not to overdo my projects with too many colours. I find it too 'busy' and far easier on the eye to minimise the amount of colours used. Occasionally, keeping it to one or two colours with a little pop of another colour works also!
Here, I've stuck to shades of Blue and Grey, with a small pop of green and yellow thrown in.
I'll show you what I did...
The first thing was to decide on my base colour. This would be my card blank in this case. I went with Polvere Nettuno Linen Effect 280. This is a classy, beautifully textured card and the perfect weight for a card blank. I trimmed this down to size from an a4 sheet, also folding the other half in half ready to be used another time. I popped the card blank aside for now. I wanted a thicker border so I trimmed a panel from White Super Smooth card 250gsm approx 8mm smaller than the card blank.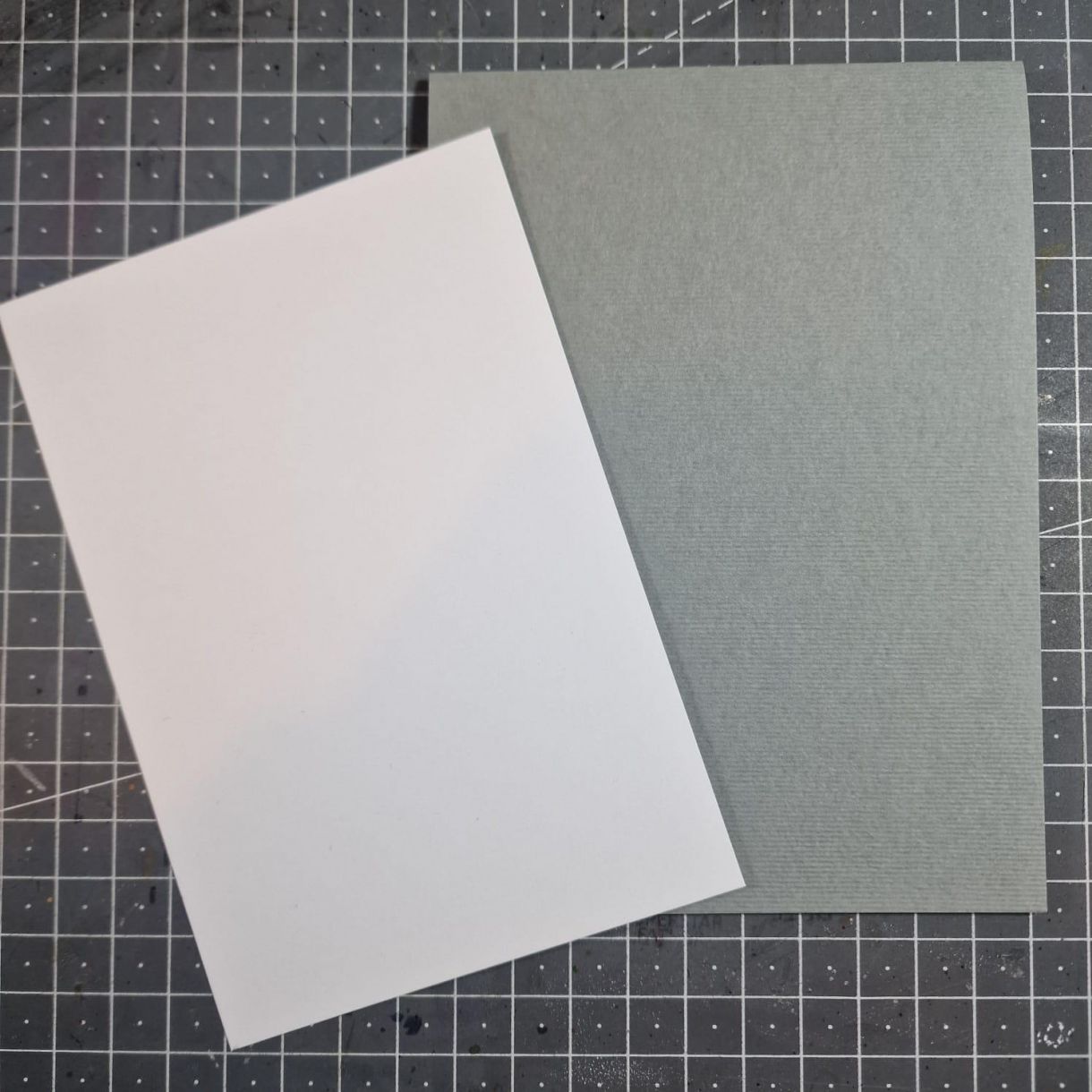 Using a brick stencil from my stash, I inked a tiled background using Lost Shadow Distress Oxide. I didn't want this over the entirety of the card so I went in heaver in the centre and gentler towards the edges to give it a 'fade'.
I placed a floor using Oltremare Nettuno Linen Effect 280gsm with wet adhesive.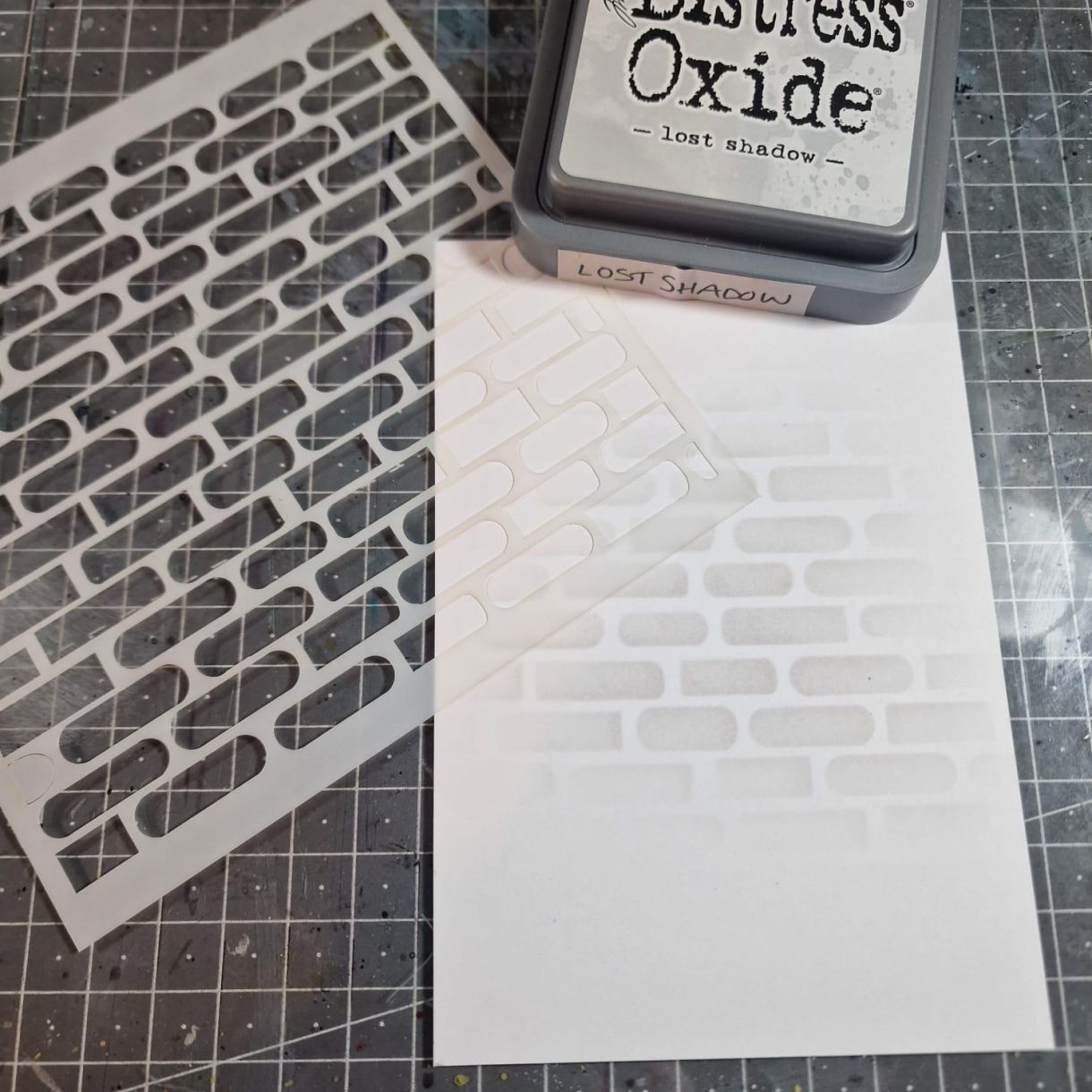 Next, I started to die cut and piece together all the card elements. I added some shade where necessary using my alcohol markers.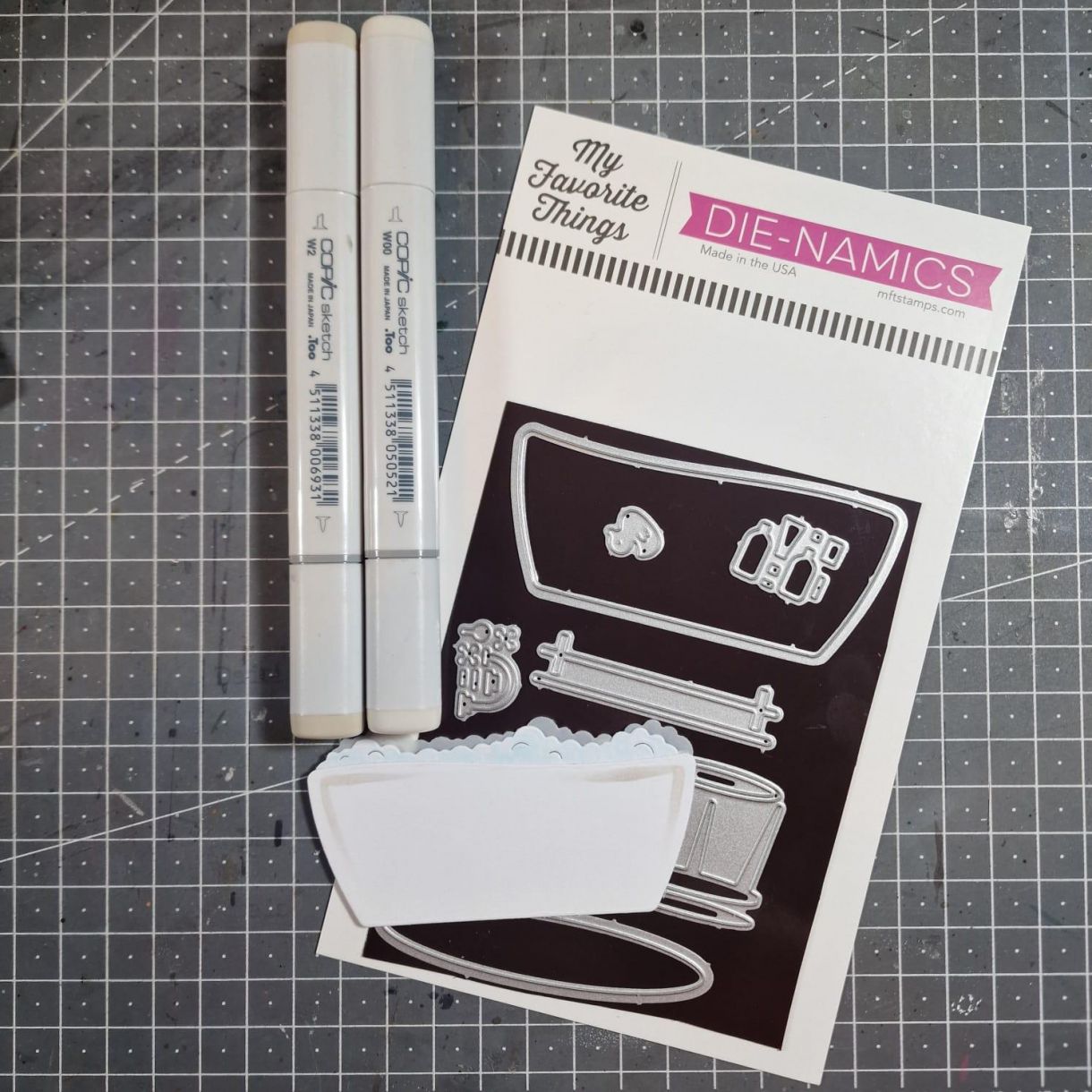 Where I didn't have the right colour for some elements, I coloured some White Super Smooth Card using alcohol markers in the desired colour, such as the little shelf.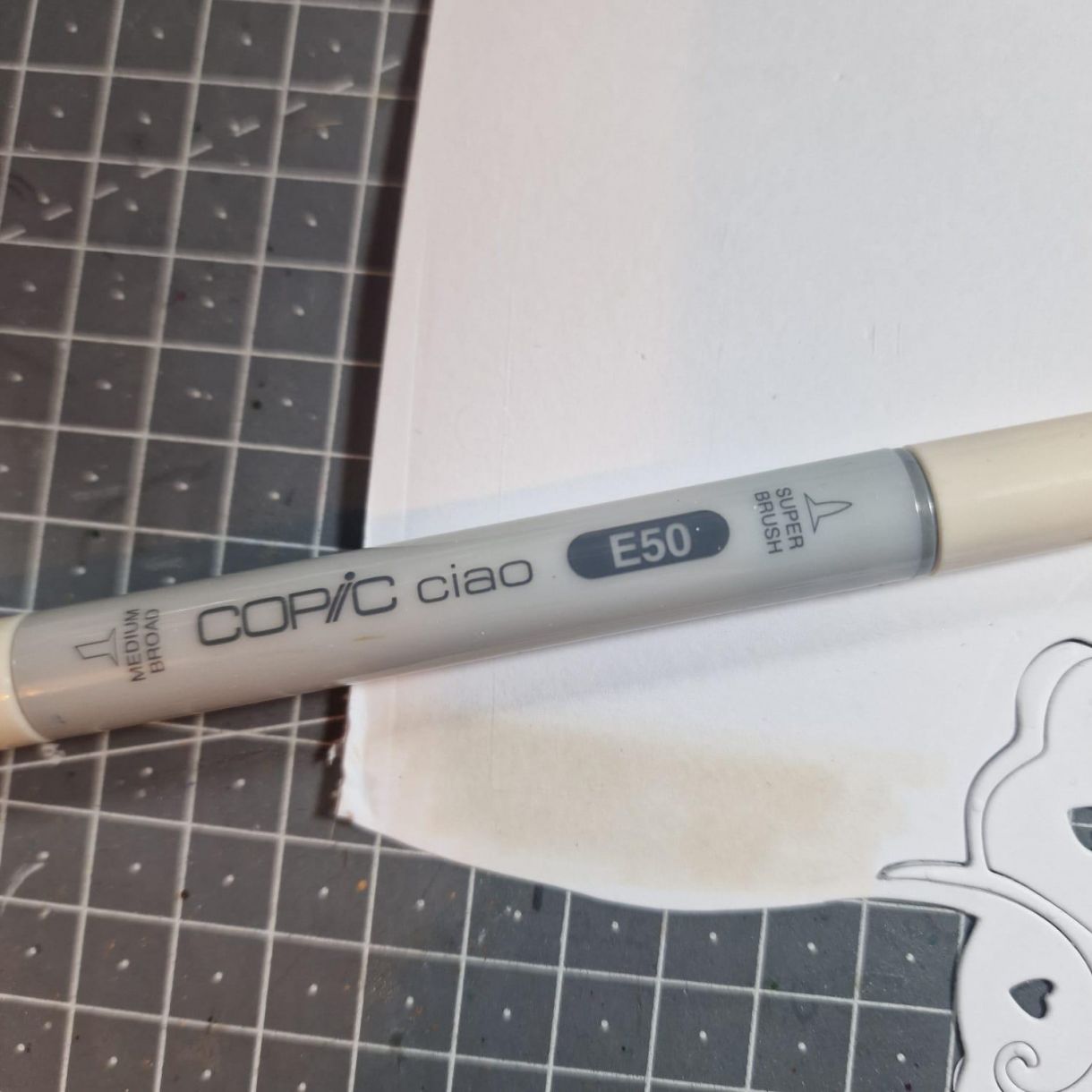 Finally, I pieced everything together. I added a layer of vellum bubbles to for extra interest! For some of the elements with a shiny texture, such as the rubber duck and the bottles, I gave them a coating of Glossy Accents.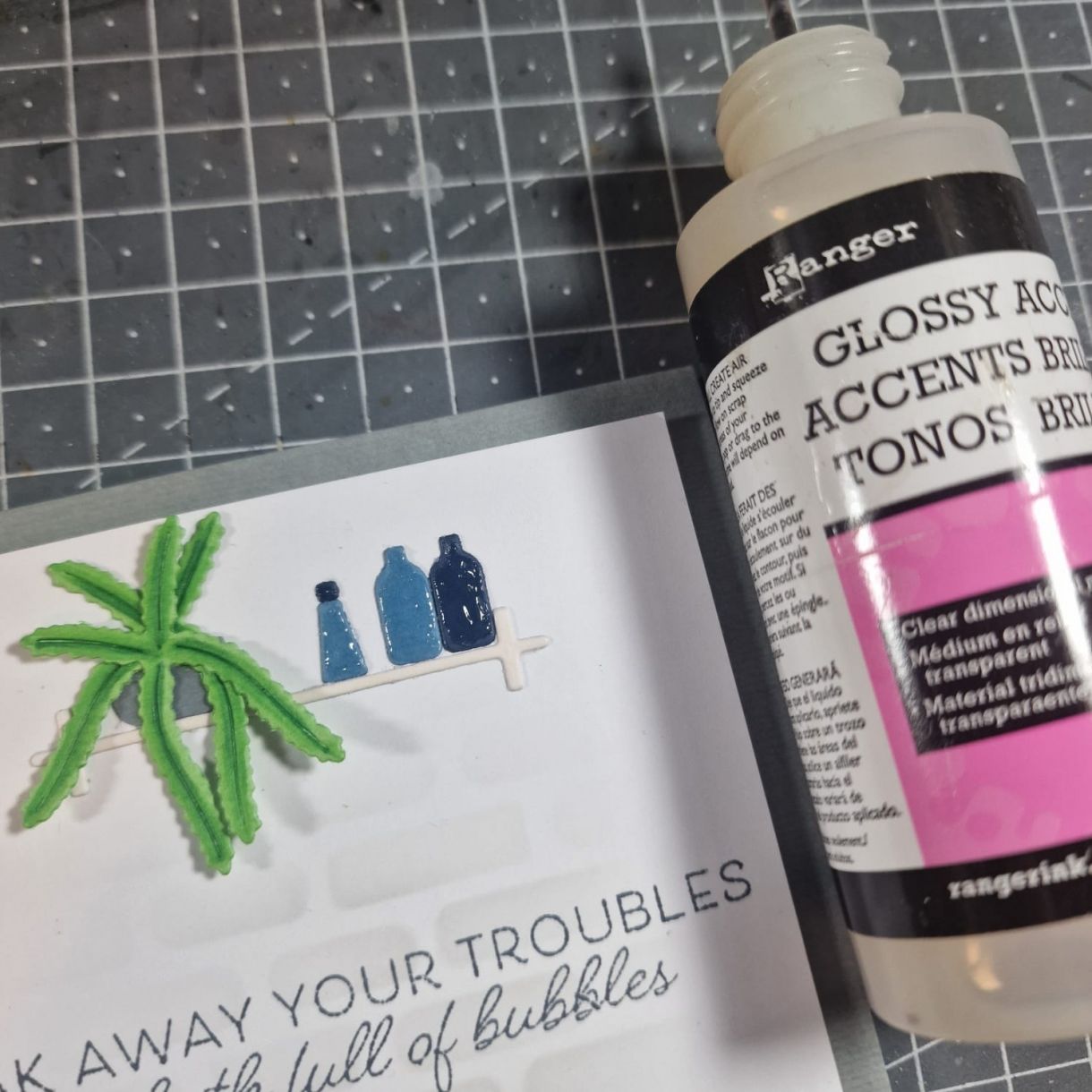 I'd like to be able to say that the card is now complete! However, upon writing this blog, I realised I'd missed off some elements, such as the tap. We shall have to assume the lucky person about to delve into this bath filled it with a kettle like we've all done when the hot water goes on the blink! Hehe!
Until next time, take care.
Dani xx