Monochrome Grey With a Hint of Sparkle
0
Posted on 10th March 2023 by Nicole Mullen
Filed under
I love a good monochromatic moment, be it a room, an outfit or a card. For this card I used:
Circle Die
Script Embossing Folder
Bird die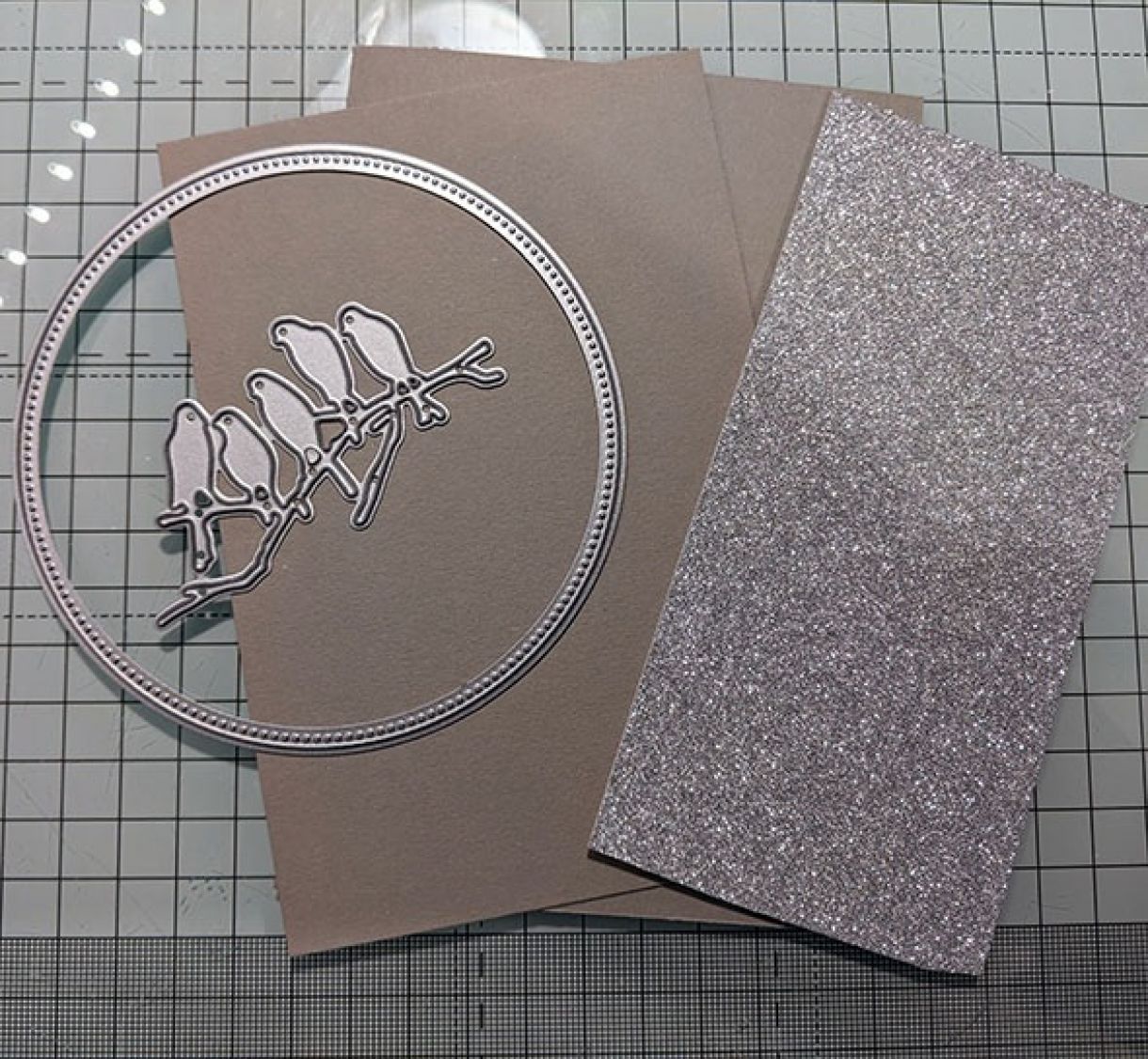 I started by cutting a panel of Slate Grey card to add to my Slate Grey card base.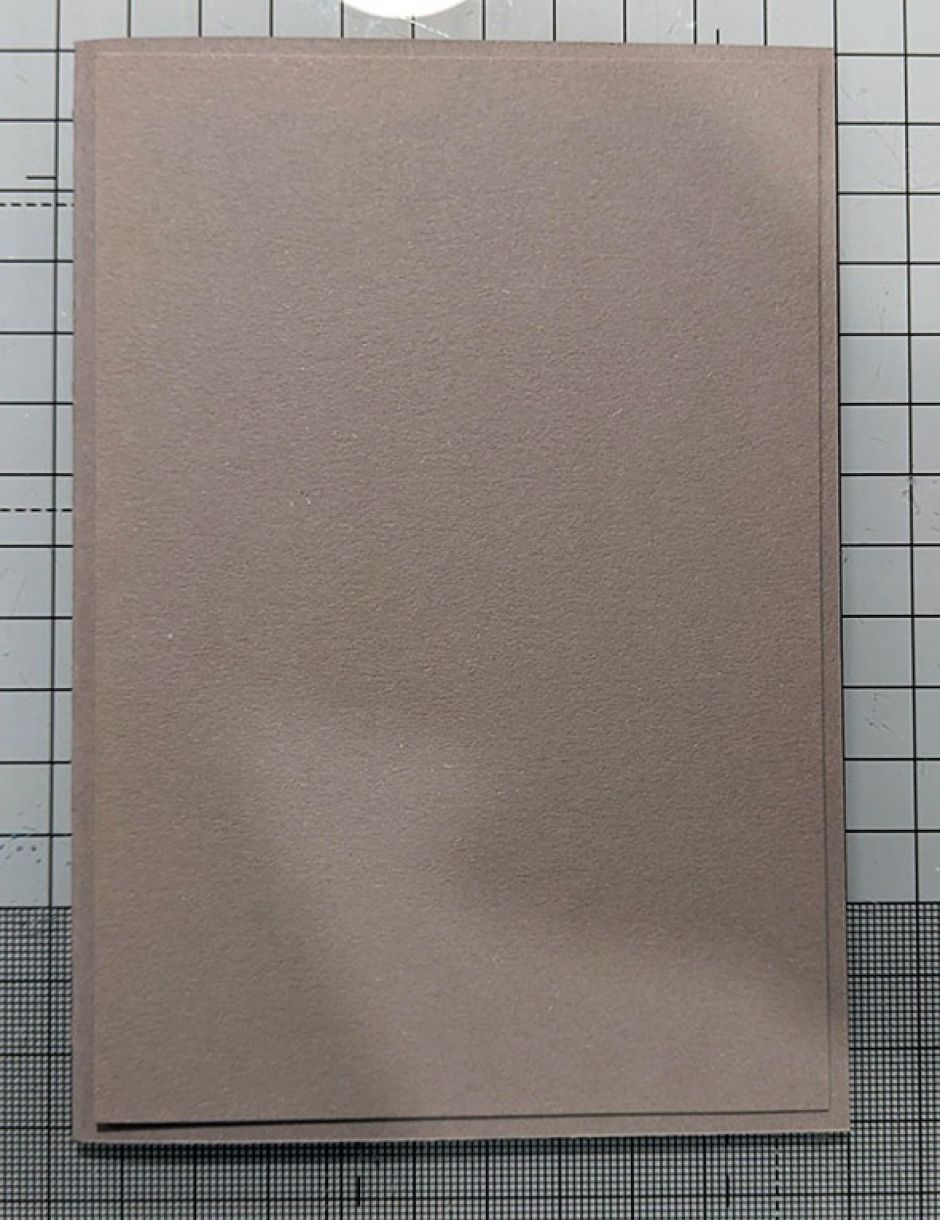 This needed some dressing up, so I ran it through my Big Shot to emboss it.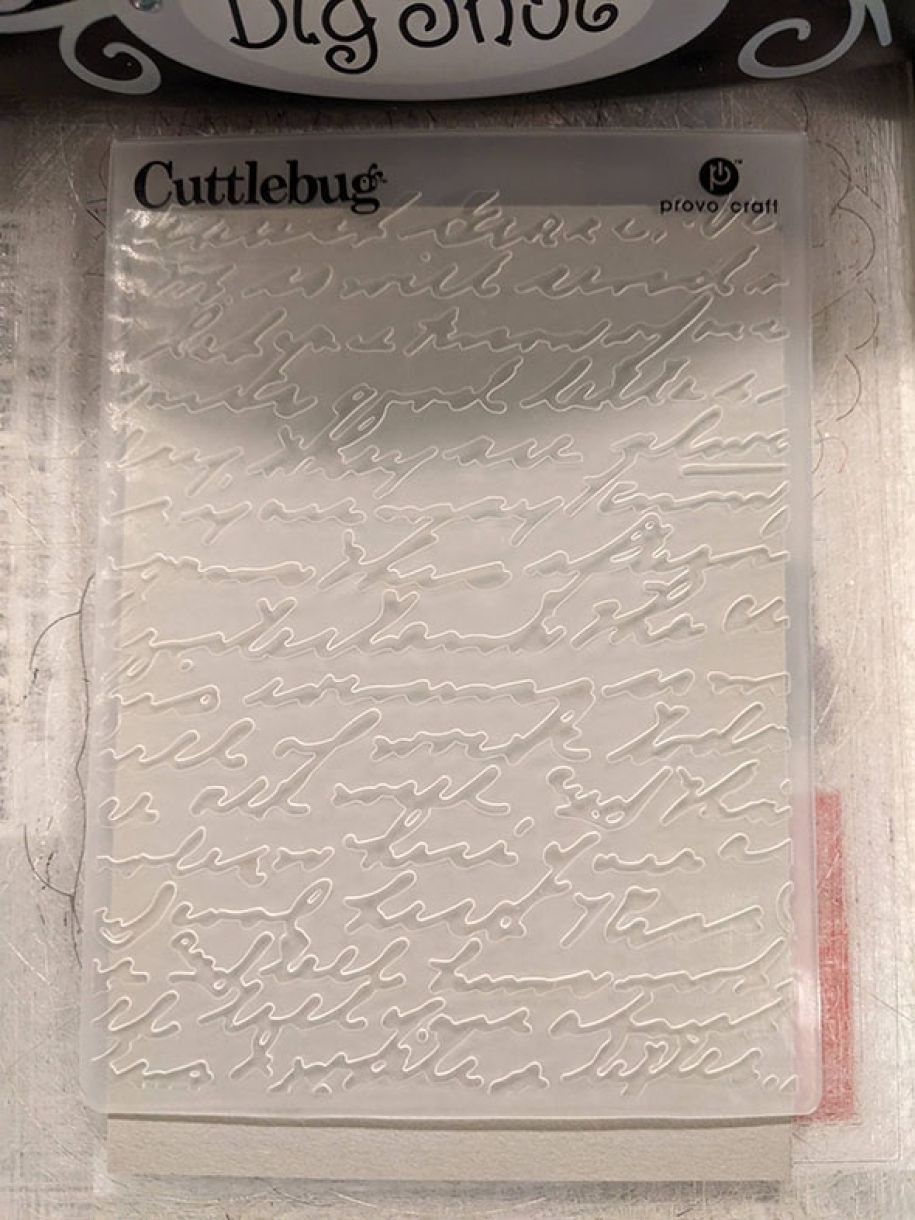 My embossing folder is shorter than my panel of card. So to avoid having an un-embossed strip at the top or bottom of the panel I cut a slit in the top of the 'hinge' of my embossing folder so I could feed the panel of card up through it. This allows me to lay my embossing plates only over the bottom part of the embossing folder, and emboss the final strip of card. If you try to do it with the paper hanging out the bottom of the folder you get left with the harsh edge line of the embossing folder on the card, this method avoids that line. It doesn't harm the long term use of your embossing folder either.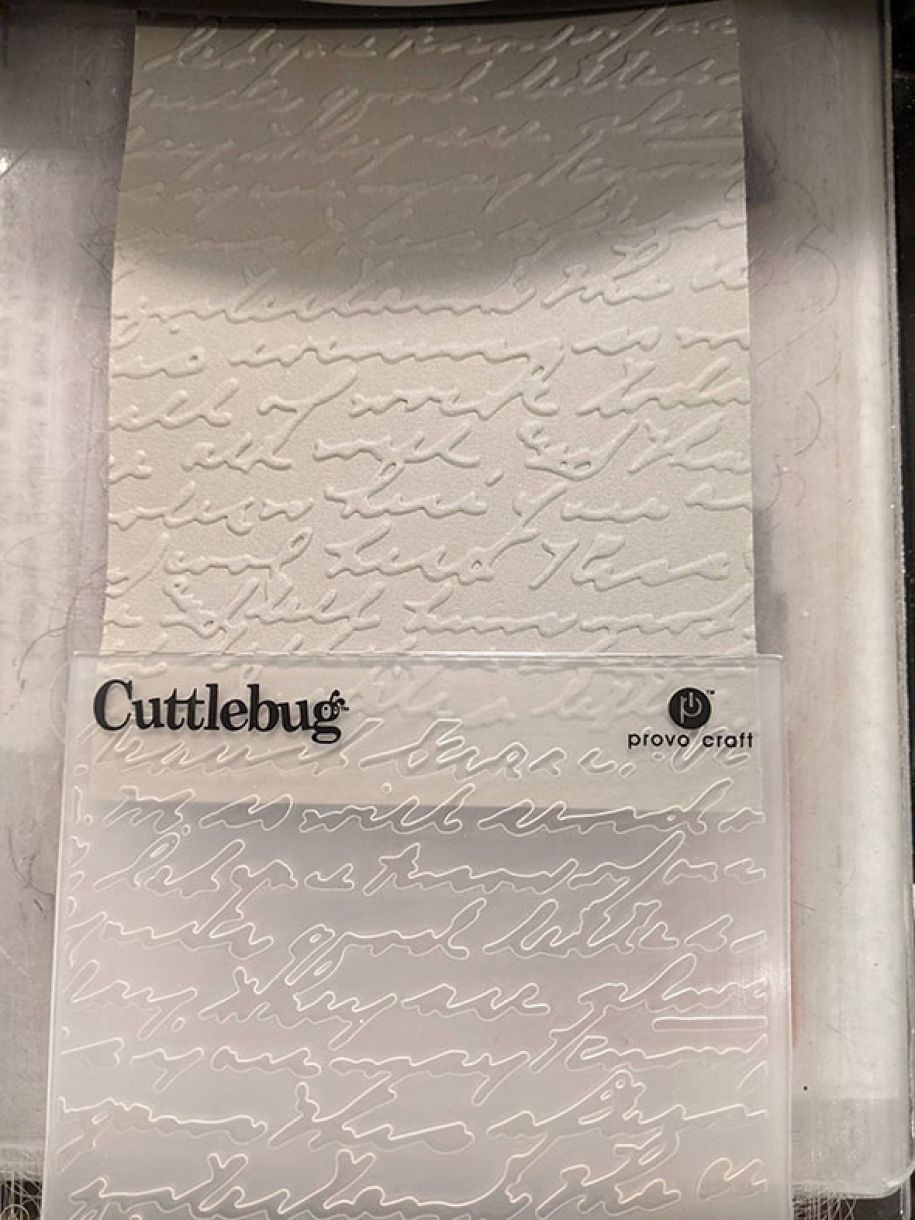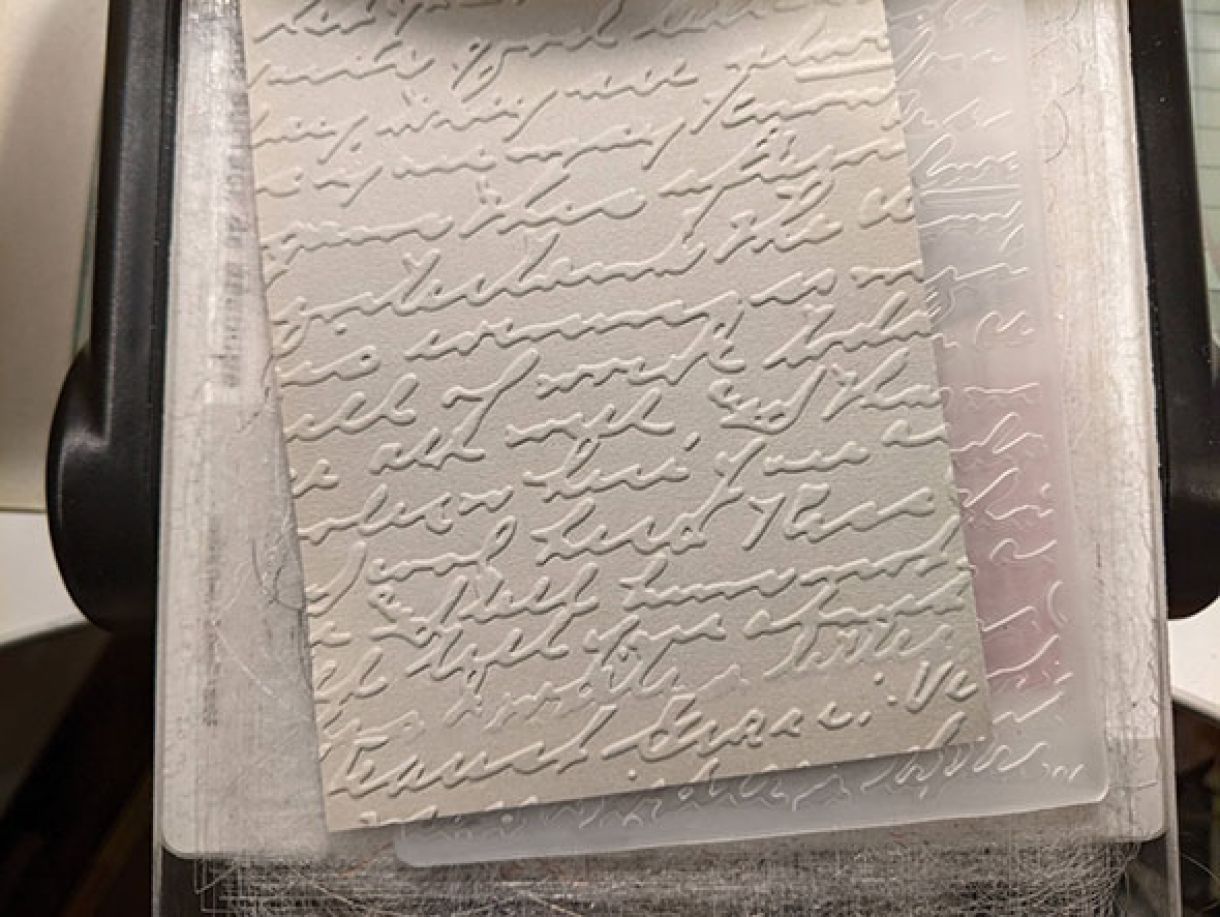 I die cut some birds on a branch from the non shed Silver Glitter card. The off cuts box is brilliant for die cutting pieces.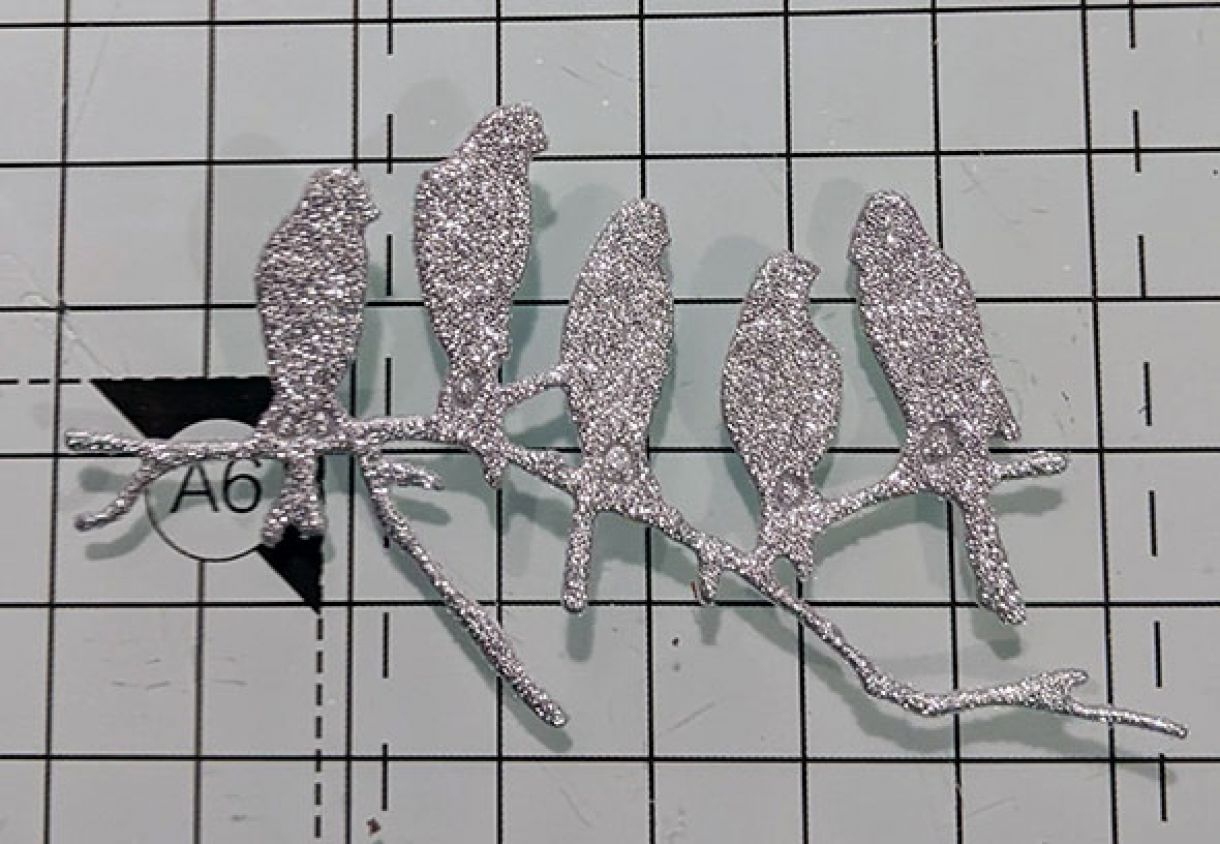 I die cut a large circle to lay over the embossed background. I wanted this offset so I played around with how much I wanted it offset by, and then trimmed it down.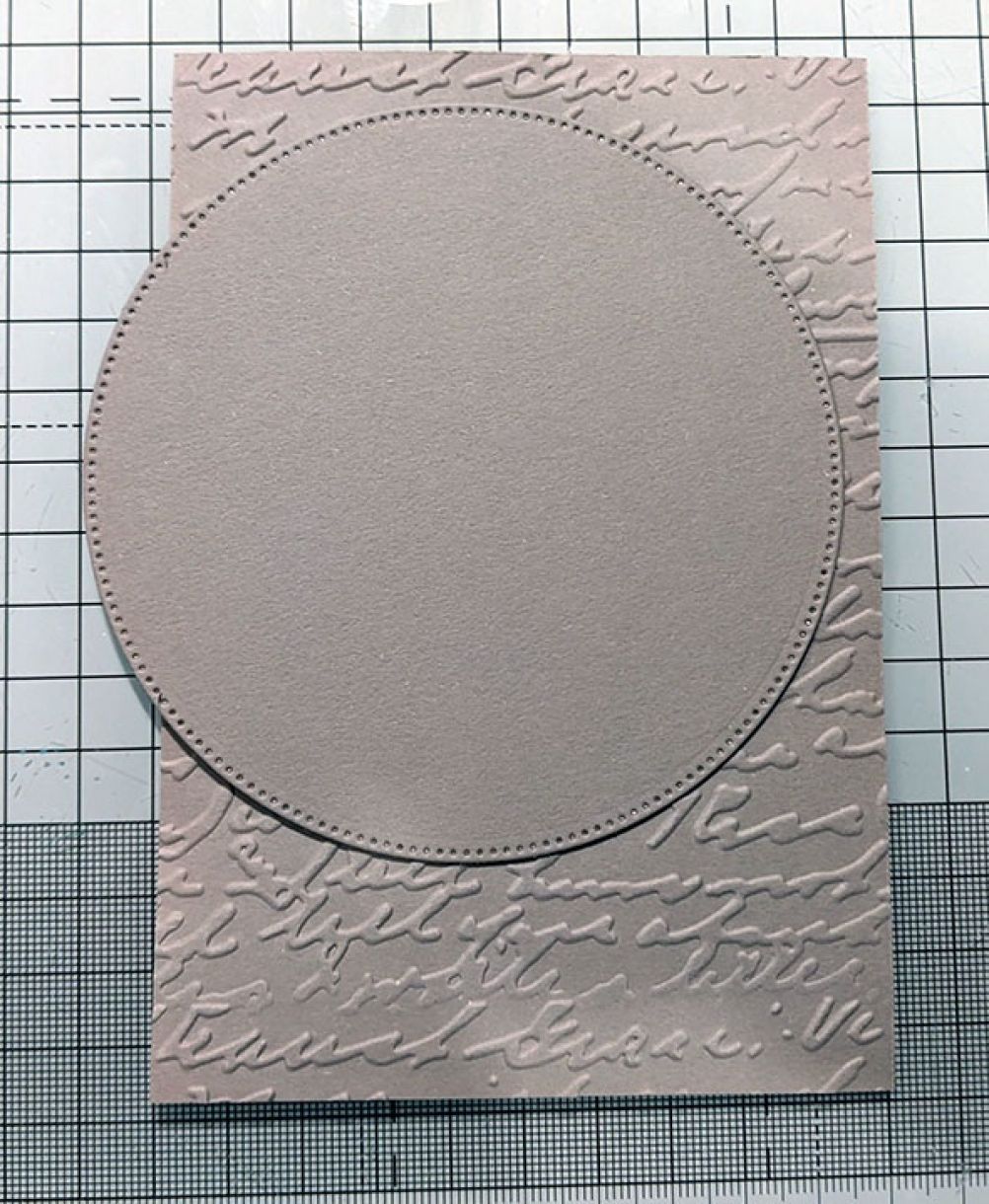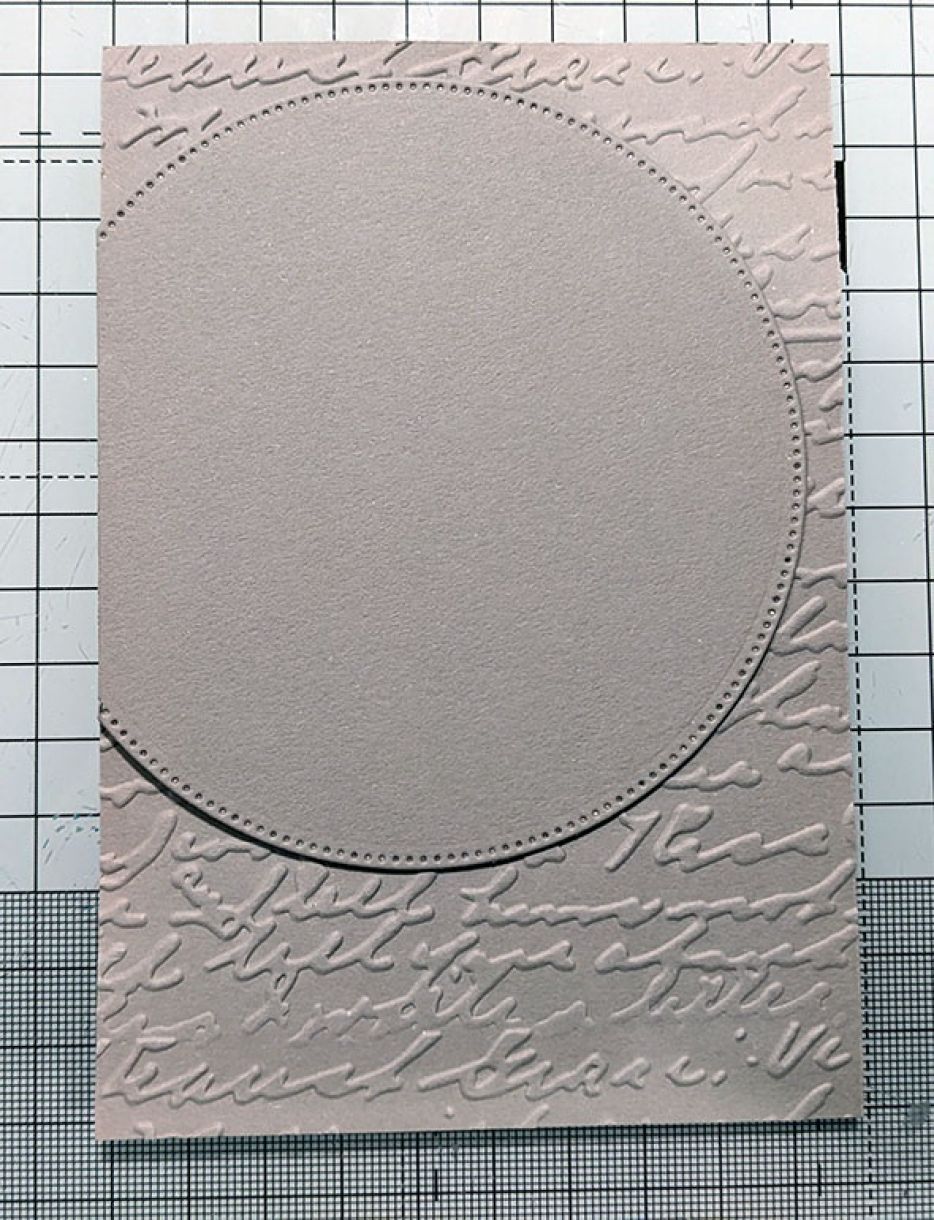 Before I stuck this circle down I stamped my sentiment on it and added the glittery birds to it.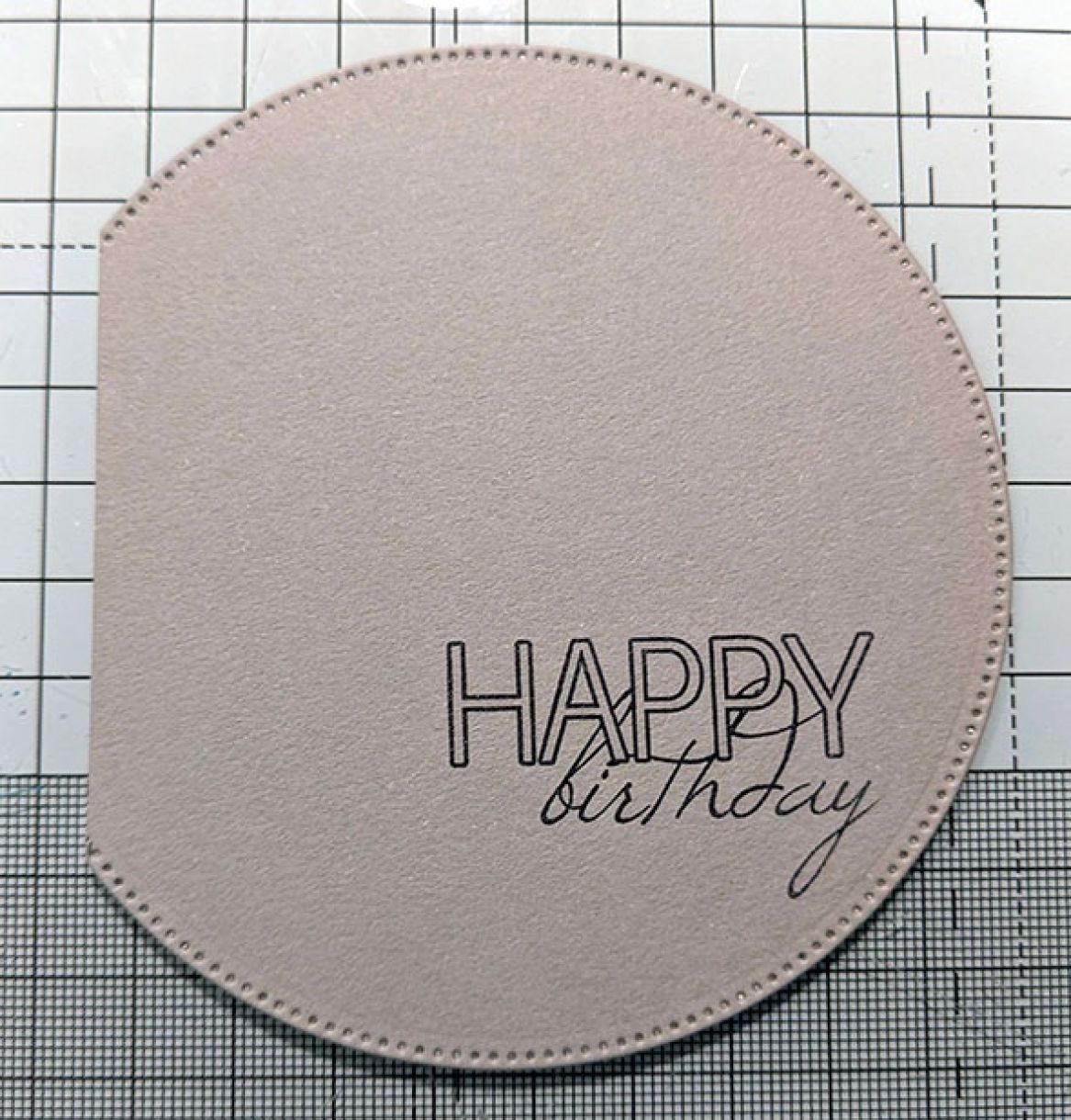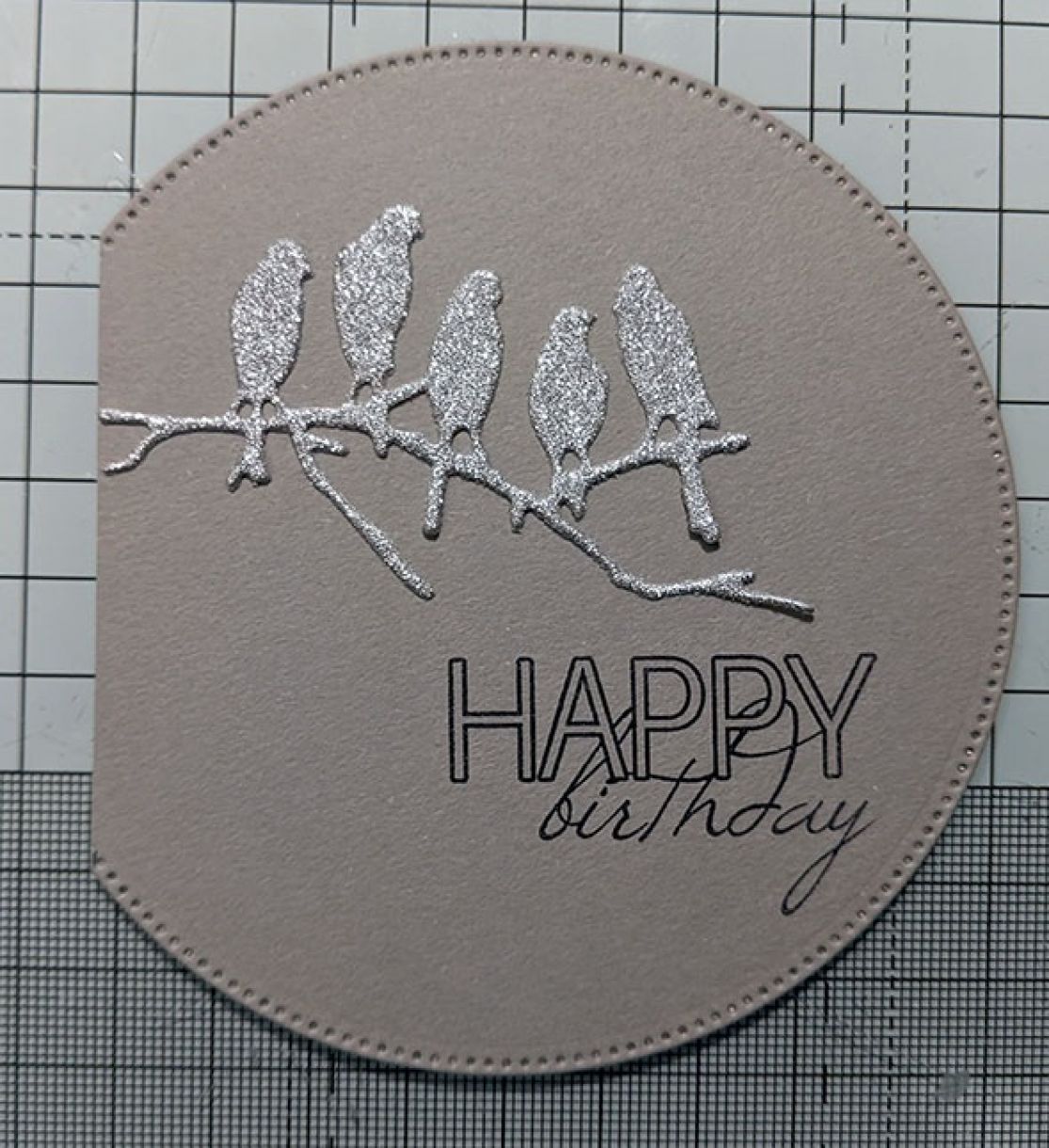 I then added my circle on and called the card done. I love the combination of the grey with the pop of silver. Grey on grey is my next favourite monochrome card combination after white on white, I think it can look so elegant!