Smart but sparkly Christmas Nutcrackers
0
Posted on 21st December 2021 by Samantha Burrow
Filed under Seasonal Crafts, Christmas Craft Ideas
Add a little sparkle to these traditional Christmas Nutcrackers from Cricut Design Space. These are so simple and easy to make, the whole design is pre-made into the one image. They make a perfect embellishment to a Christmas Card, or used in their own as gift tags. Why not make a few in various colours and create Christmas Nutcracker Bunting! I have opted to use Non-Shedding Glitter Card 285gsm against colours from the Sirio Colour Card 290gsm. With such a gorgeous range of card stock colours, what will your Nutcrackers look like?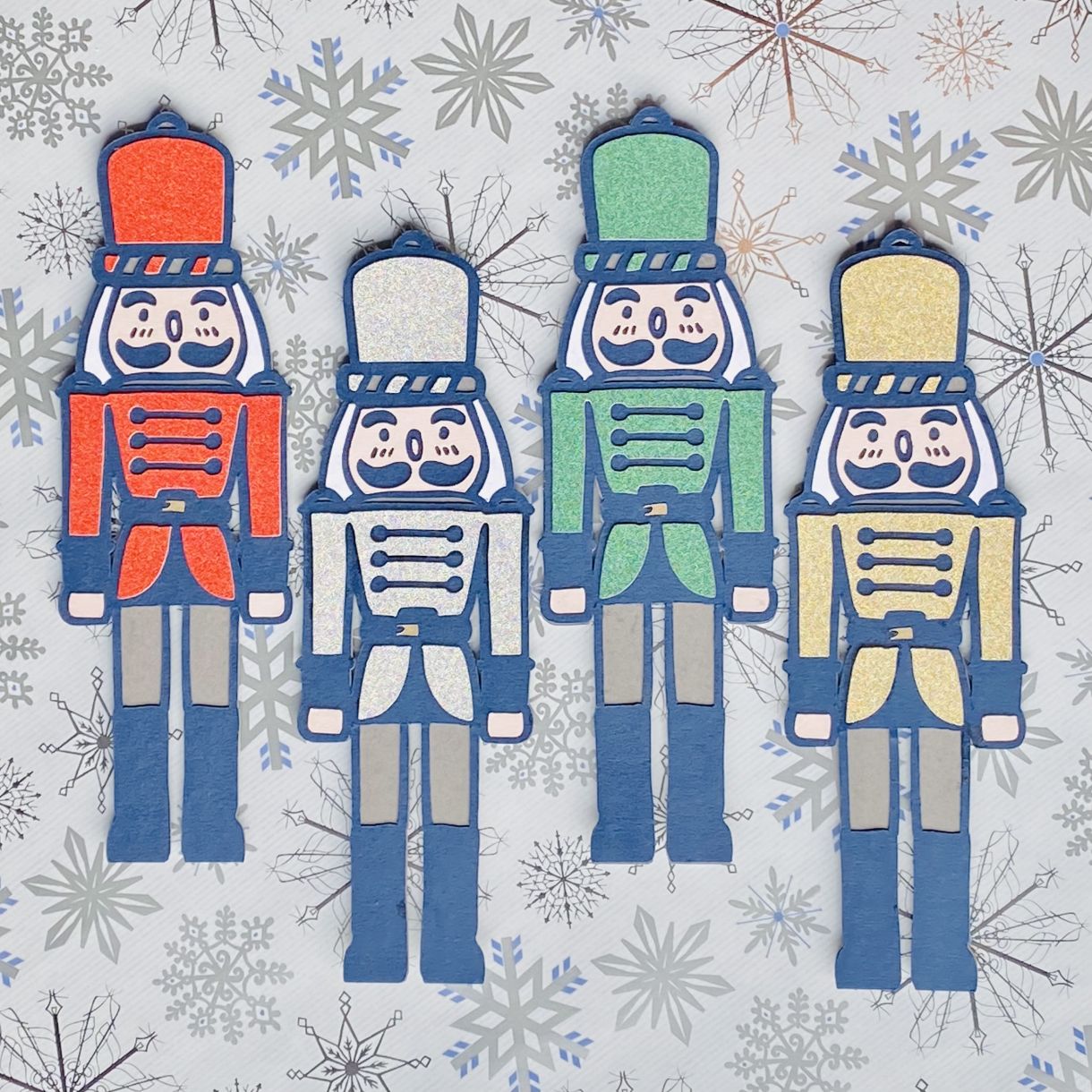 Open Cricut Design Space and select New Project to take you to the design canvas. Click on the Images button and search for image ID #M28A9C893, the nutcracker image, and click Add to Canvas. Change the size to fit your design.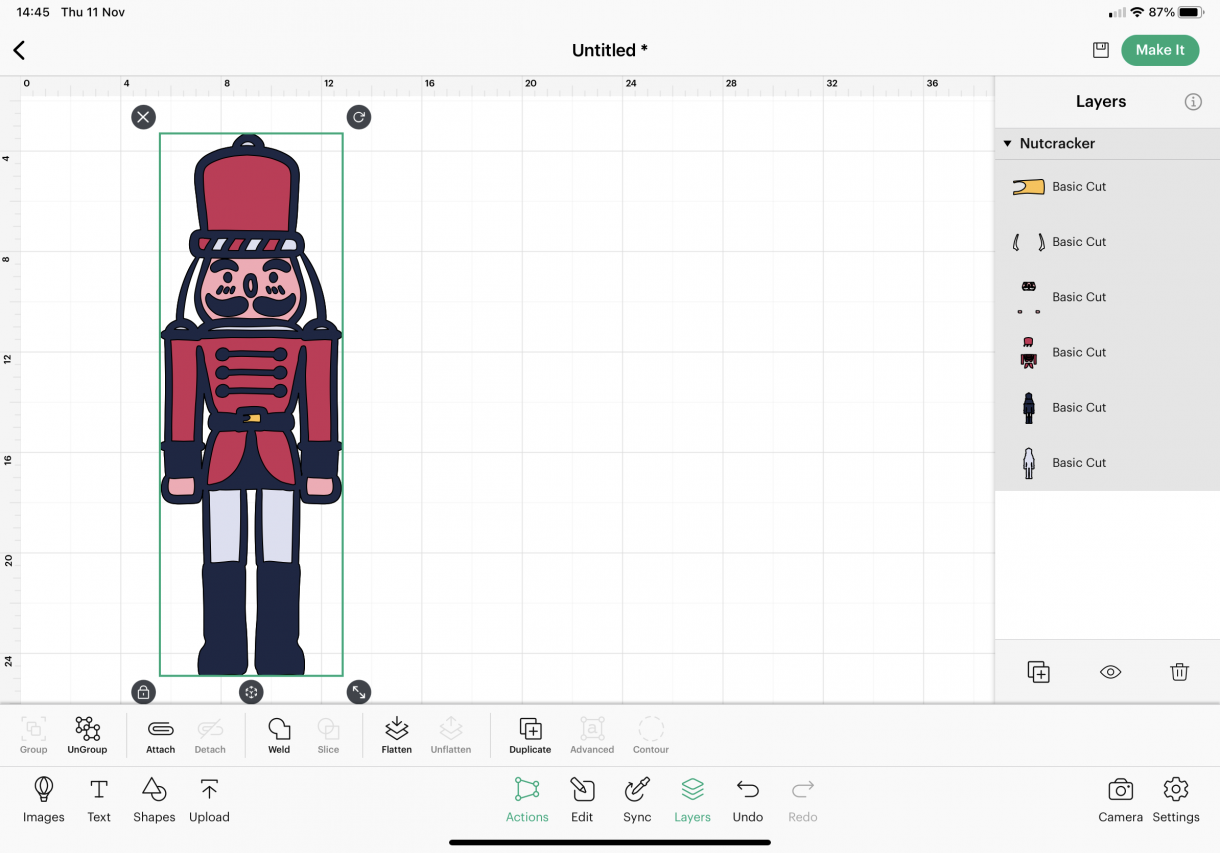 You can click on the Layers Panel to make any changes you like to the default colour options, like for mine I chose to change the hat, coat and tails to my favourite glitter colours, keeping the rest of him as the default colours.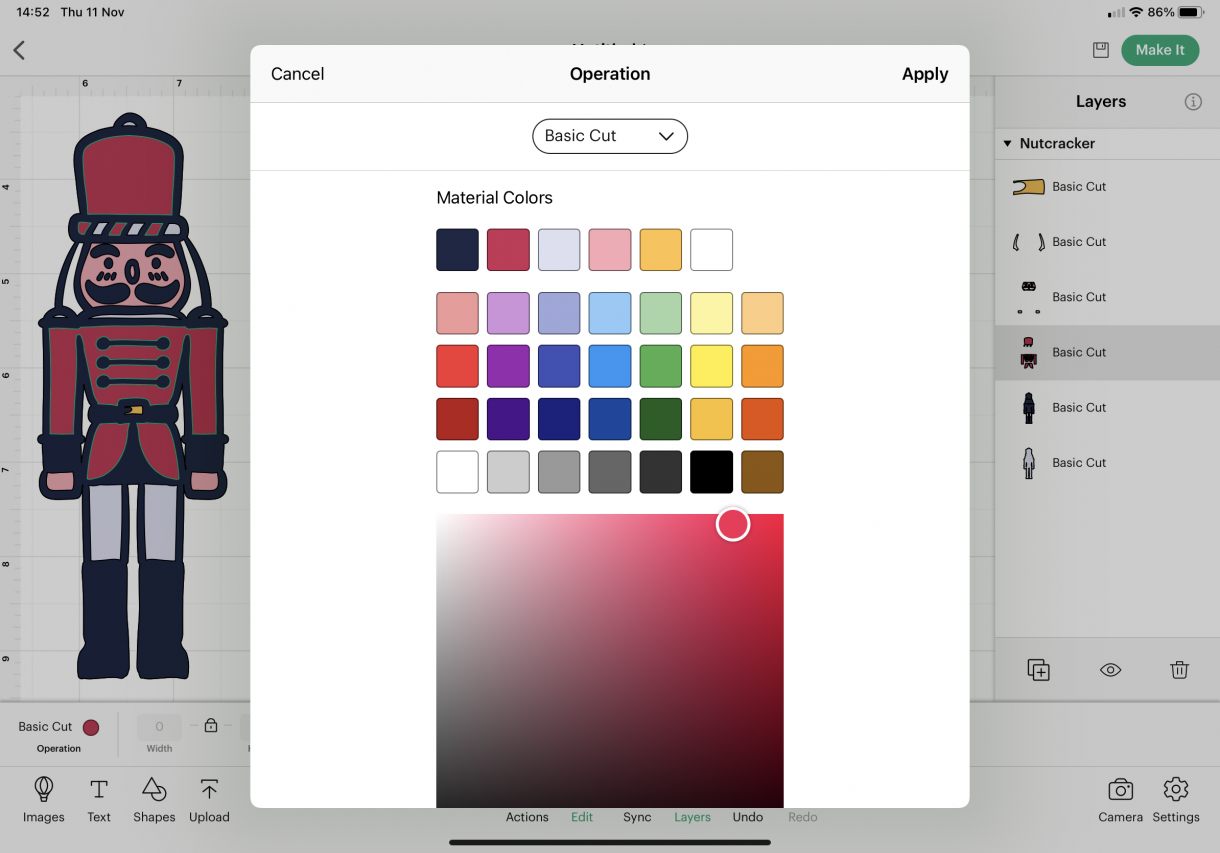 With the nutcracker selected, click duplicate if you want identical copies, then using the layer panel as above, you can change their individual colours.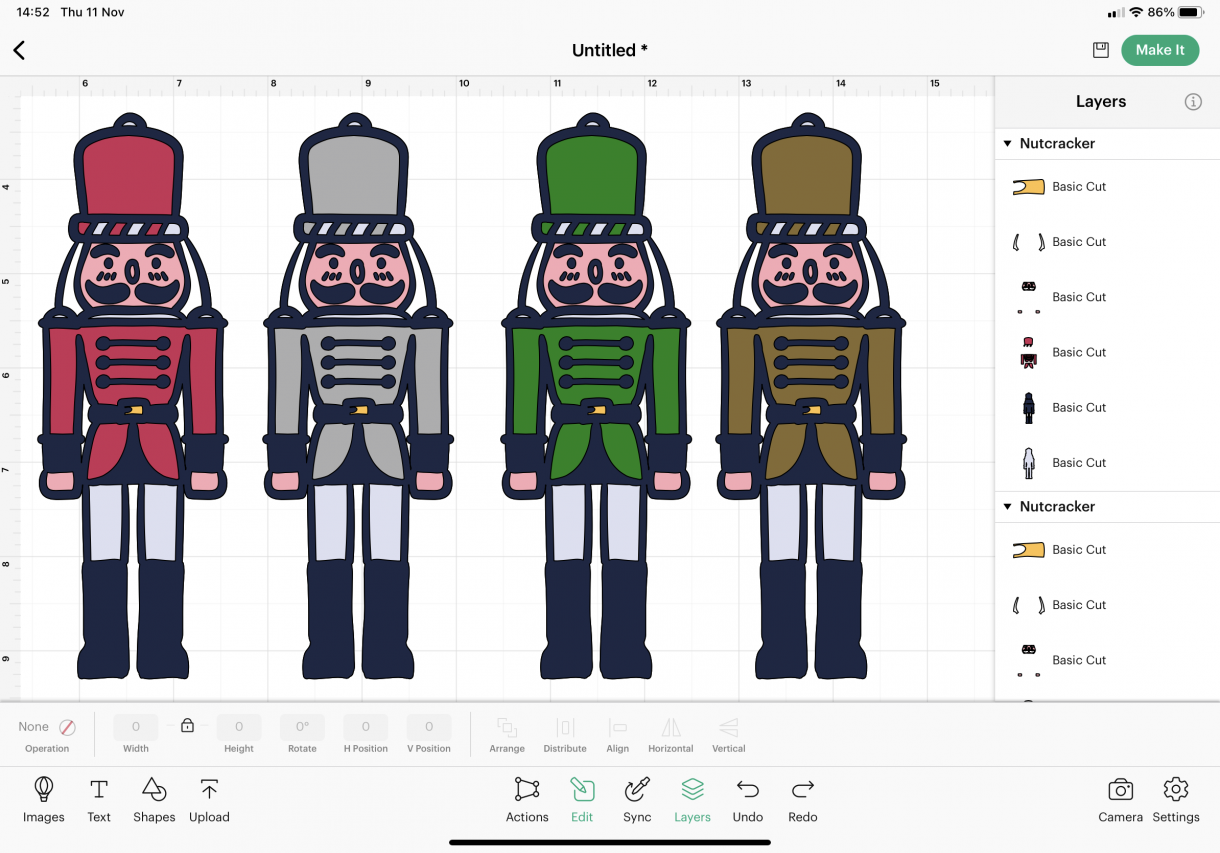 Click Make It and follow the on-screen instructions to cut each element of the design. Remembering the colour of your boards on screen relate to your card colours not the actual cutting mats. Return to your canvas screen to help arrange and stick the pieces together correctly.
This design is so versatile, it can be used in so many Christmas crafts. Why not try creating a few smaller nutcrackers and use them as gift tags or tree decorations. You could add them to some festive card stock to make bunting, or attach them to some card blanks to make beautiful homemade cards for your family.