Should I turn my hobby into a business?
1
Posted on 14th July 2014 by Papermilldirect
Filed under Wedding Stationary Business Advice, How To Sell Handmade Cards, Projects And Cards By Type, Wedding Stationery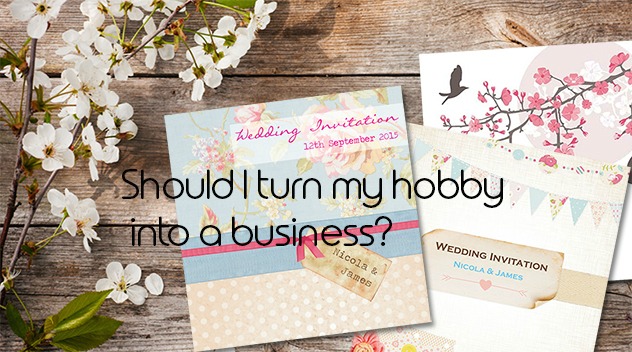 Lisa Forde has been running her 2 online card based businesses, www.thecardgallery.co.uk and www.treeofhearts.co.uk for the past 10 years. Lisa can well remember the challenges of starting a business from scratch and over a short series of posts offers tips and advice gained over the past decade. Here, Lisa considers the question so many of our readers ask, 'Should I turn my hobby into a business?'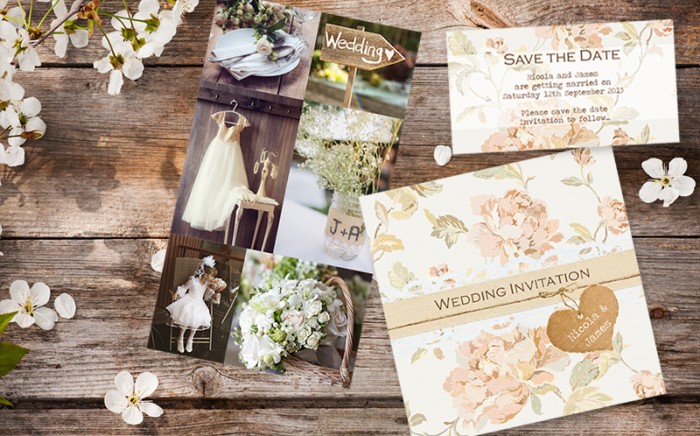 Should I turn my hobby into a business?
You love your craft. You would love for it to make lots of money for you, so why not turn it into a business? Right? Turning a craft into a business can be a good idea for some, but for others can turn into a massive loss of time, money and effort, so before you jump in I would recommend thinking about the following points….
Finance – you will need to consider how much money you need your business to earn for you, and how long will it take for you to achieve this.  How much startup capital will you need and how will this be funded? What equipment and materials do you need? You might not make as much money as you predict and how will you manage if this happens? I've been running my business for 10 years, but for the first couple of years, I had to keep re-investing any profits rather than taking it as a wage.
Your passion – whilst you love your craft, will you still love it if you're doing it as a business, on a much larger basis, for lots more hours each week, and dealing with the headaches which can come as a result of running a business? Once you change your hobby to a business, it probably won't be a hobby anymore.
Profitability – number crunching isn't everyone's favourite past-time but if your business isn't profitable, then it won't work. You need to work out in minute detail, what does every element of your product cost you to produce – including both materials and your time – always remember to put a cost against your time because if you upscale you will need to pay someone else to do the making.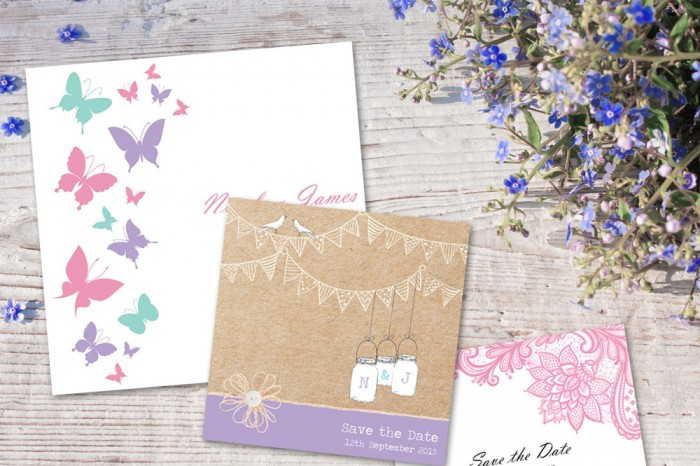 Sales –where and how will you sell your products? Have you tested your product, will customers want to purchase them and at what price? Don't assume that everyone else will love your products as much as you do! I ran a market stall in our local town of Bridgnorth, selling handmade cards for many months, gaining feedback from the public on our products, prices and designs, which then formed the basis for our first website.
Your work space – your craft space is already much larger than you intended if you're anything like me! A box full of craft materials can suddenly turn into a room full! Consider the space that you have and if it will be big enough. If you're working on the kitchen table to begin with, consider the impact it will have on your life/your family life. Ideally try to have it in a separate part of the house/room so that you can close the door on it, thus separating home and work life as much as possible.
Set out the boundaries – whilst you imagine working for yourself and possibly working from home will offer lots of flexible working hours, set out what your working day/week is to be, when you will start, finish and allocate a lunch break. Most business owners I know end up either working too many hours each day and never having time for breaks, or, have lots of time off, long lunches, coffee mornings with friends…and then question why their business isn't doing so well. I believe that there is a strong correlation between what you put in and what you get out of running a business, but boundaries will help divide your work and home life balance.
Support from family and friends – your time, patience and disposable income may be put under strain as you begin your new venture. The support from family and friends is invaluable at such a time. Hopefully they will also offer support and advice with problems you come across, especially important if you're working alone and need to talk through business issues. If you've a friend or family member who runs their own business, ask if you can have periodic updates with them to focus your mind as you business begins to take shape.
Determination and self-belief – in the early days I took feedback about my business very personally… why didn't customers like my designs, buy my products or get as enthusiastic as me…with time I learnt that not all customers would like every design and tried to understand why would a customer buy from a competitor rather than my business – it was these valuable lessons and customer feedback, both good and bad which helped me grow my businesses to what it is today. That said, I had to keep picking myself up whenever sales, a product launch or a relationship with a supplier didn't go as I had hoped.  You have to believe in what you do….if you want to turn your craft into a business you can do it!
If you've thought through all of the above points, then you're in a strong position to grow your hobby into a business. The above points weren't meant to scare you off, but were simply a reality check. There are lots of advantages of working for yourself, flexible hours, having a greater control of your workload and destiny and a real sense of achievement as your business grows. I wish you all the very best with your venture and hope that my next article 'Starting a business – where to begin?' will be of help too. Lisa x Great advice - Thank You Lisa! - Visit Lisa's websites to see her successful businesses! www.thecardgallery.co.uk and www.treeofhearts.co.uk