She Believed She Could......
0
Posted on 6th January 2020 by Vicki Poulton
Filed under
Good morning Vic here today. I have made a sweet animal face card that's a little bit different to my usual cards.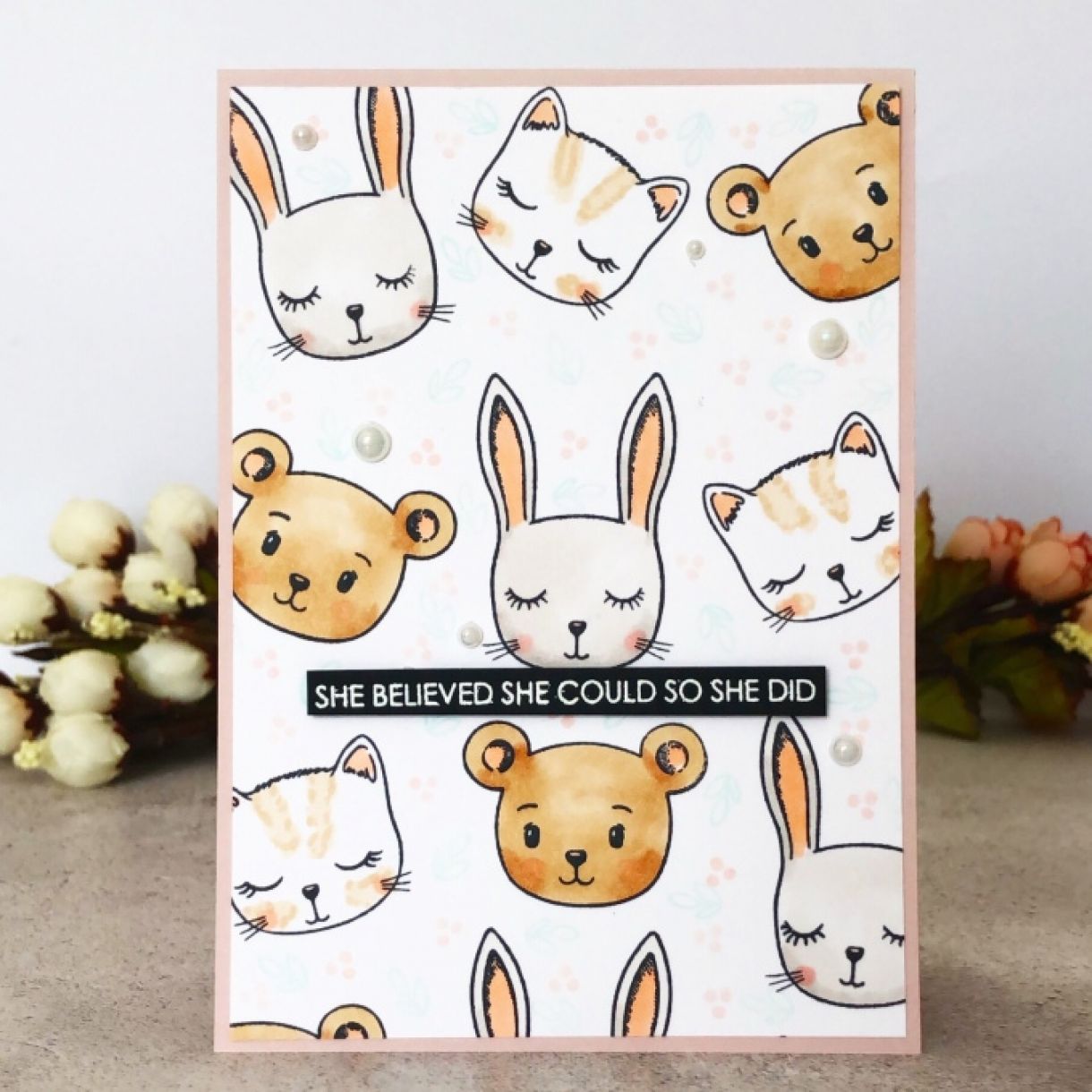 The products I used are:
You will also need:
Animal face stamps (Uniquely Creative)
Greeting (Uniquely Creative)
Copic Markers
Black Ink Pad
White Embossing Powder
Heat Gun
Versamark Ink
To start with I made my card base. I trimmed down a piece of Nude Sirio Colour Card 290gsm to 4 1/8" inches and scored this at 5 7/8" inches. I then used a piece of White Card Super Smooth 250gsm and trimmed this down just a bit smaller than the card base.
I then directly stamped the animal faces onto the card. Using your markers colour the animal faces in. Feel free to use whatever colouring medium you like. You can use copic markers on White Card Super Smooth 250gsm.
Once this is completed adhere to your card base using Stick it! 3D Foam Tape 9mm.
Next I stamped the greeting onto a piece of Black Plain Card 240gsm using Versamark ink and white embossing powder. I then heat set the sentiment with a heat gun. Trim the sentiment down and adhere to your card using Stick it! 3D Foam Tape 9mm.
To finish the card off I added a few paw prints to the background and added a few gems.