Safari Double Aperture Swing Card
0
Posted on 12th June 2020 by Louise Thompson
Filed under
Hi! So I have a really fun card to show you today. It's a Double Aperture Swing Fold Card. You can make this card using one, two, or three apertures depending on how adventurous you're feeling!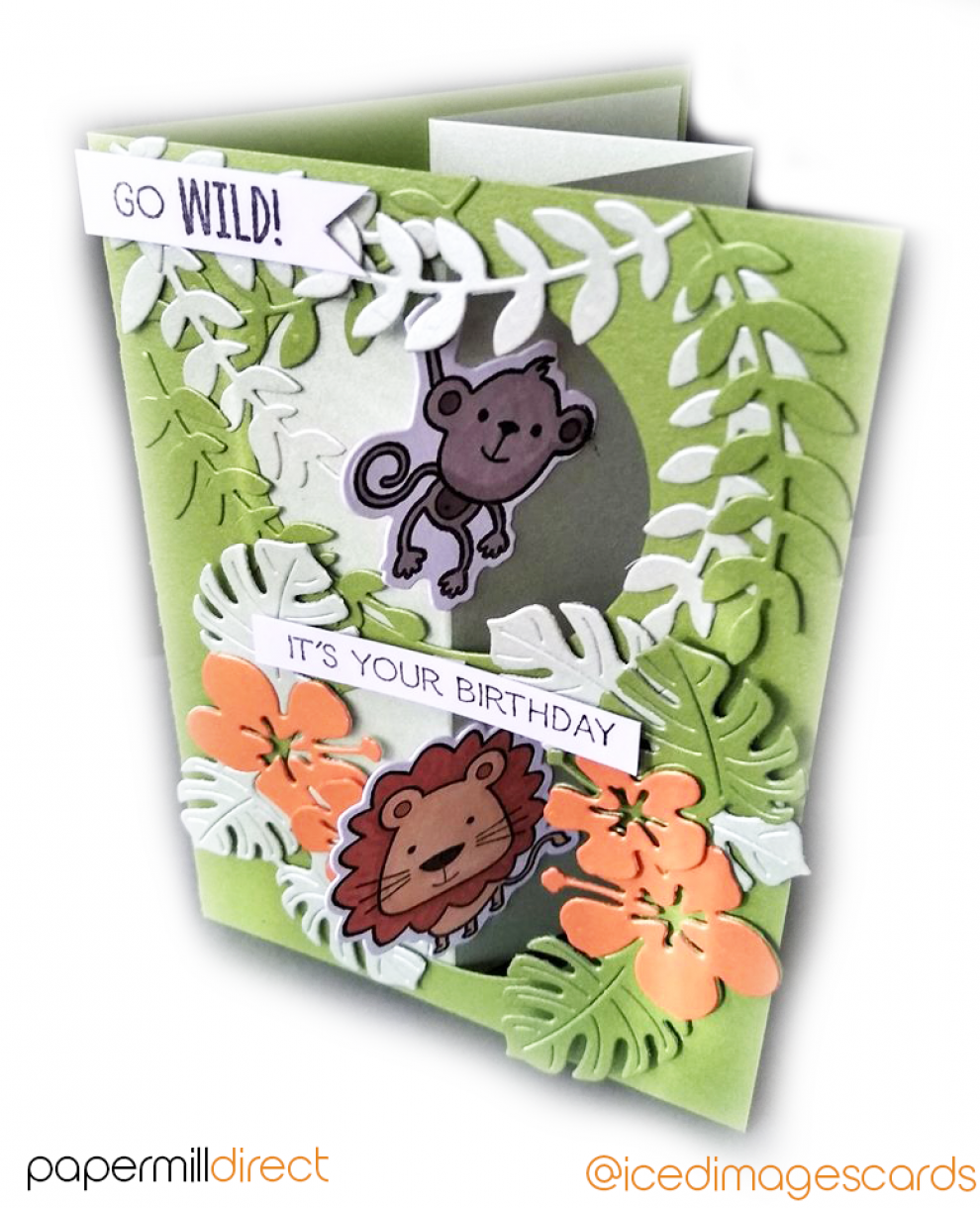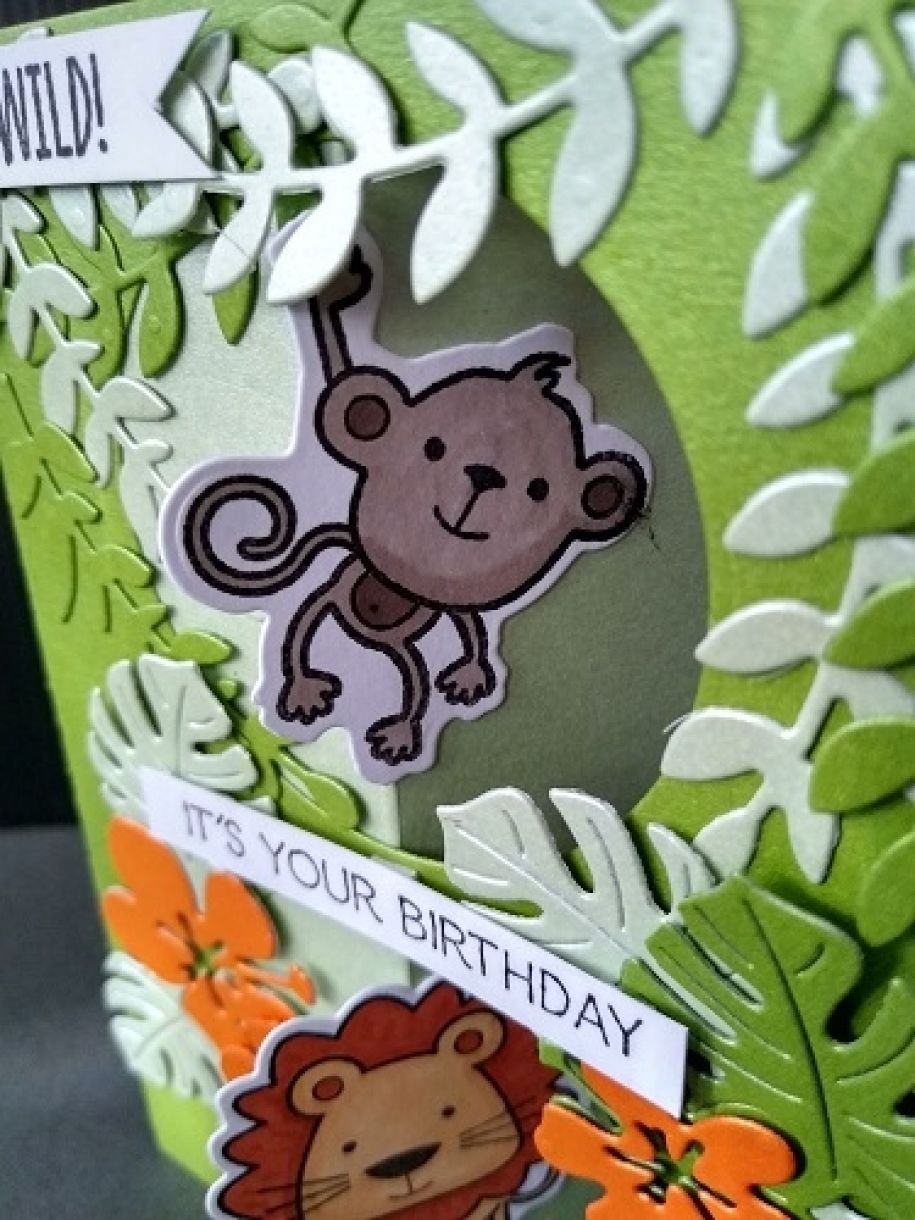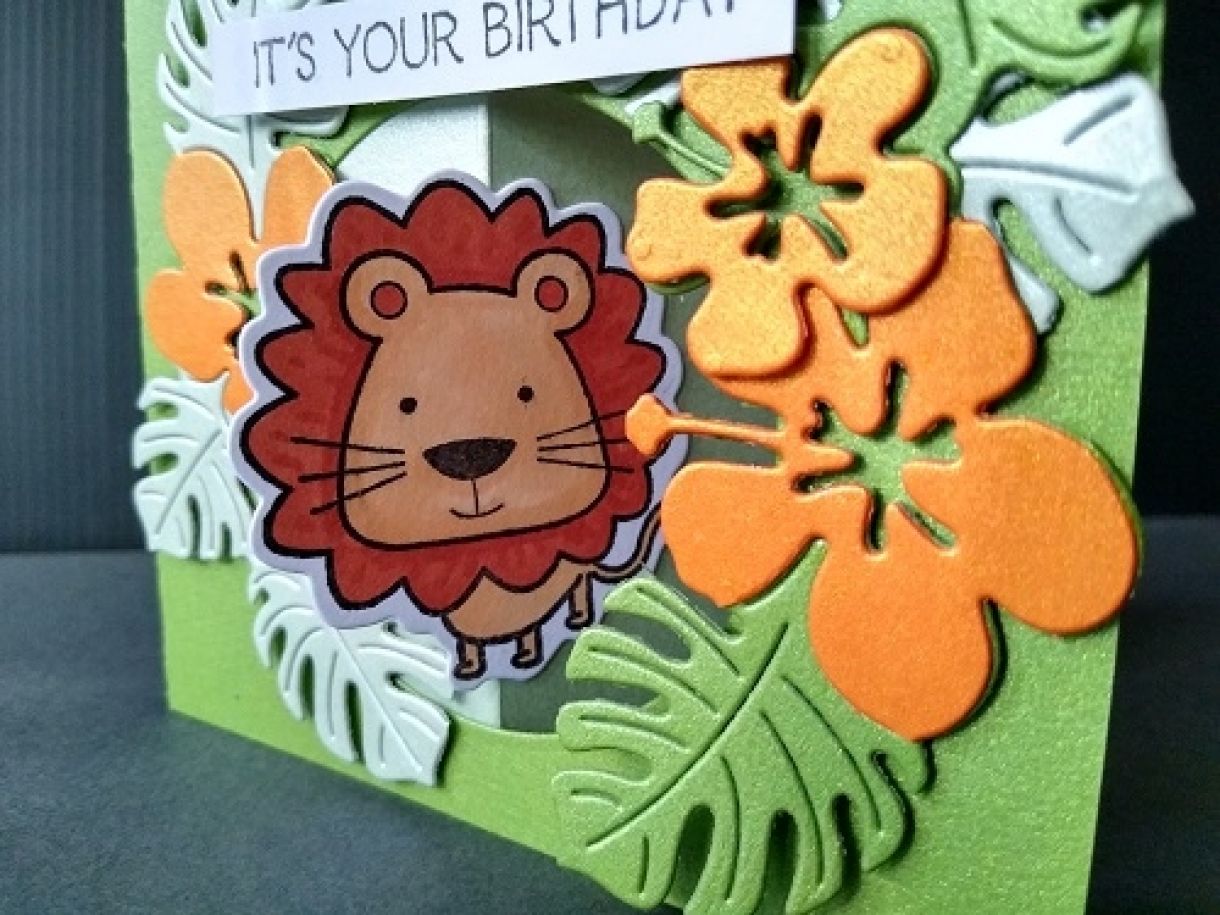 For this card you will need the following paper supplies:-

Foliage dies
Safari themed stamps
Circular die
Double sided tape or wet glue
Method:-
Take and A4 sheet of Mojito Cocktail Double Sided Pearl Card 290gsm and cut in half to make an A5 card.
Score this card in half to make an A6 Card blank.
Mark halfway from top to bottom very faintly with a pencil and ruler.
Take your circle die and cut out two apertures one above the other on the front of the card base.
Take an A4 piece of Honeydew Double Sided Pearlised Card 300gsm and cut in half to make an A5 piece of card.
Score this card in half to make an A6 card blank.
Next, score this twice more - so that the card is now in quarters along it's length.
Fold the first score line as a Mountain fold.
Fold the next score line (the middle line) as a Mountain fold.
Fold the last score line as a Valley fold.
Line the left hand edge of the honeydew pearlised card with the inside centre crease of the Mojito Card blank and then stick the back of the honeydew card ( the valley folded piece) to the inside back of the mojito card blank.
Put tape or glue around the inside front half of the mojito card and then press the whole card shut to adhere the honeydew card to it. This will form the concertina part of the card.
Die cut some foliage and arrange on the front of your card.
Place your stamped and die-cut animals into the centre of the apertures - making sure you only stick the right hand half of the animal onto the right hand side of the aperture - so the left side is free to swing out when the card is opened.
Add a sentiment, and your card is now complete!
I hope you enjoyed making this card.