Reviewing The New Papermilldirect Sirio Colour Card
0
Posted on 7th November 2018 by Sylvia Ames
Filed under Projects And Cards By Type, Anniversary Card Ideas, Craft Product Reviews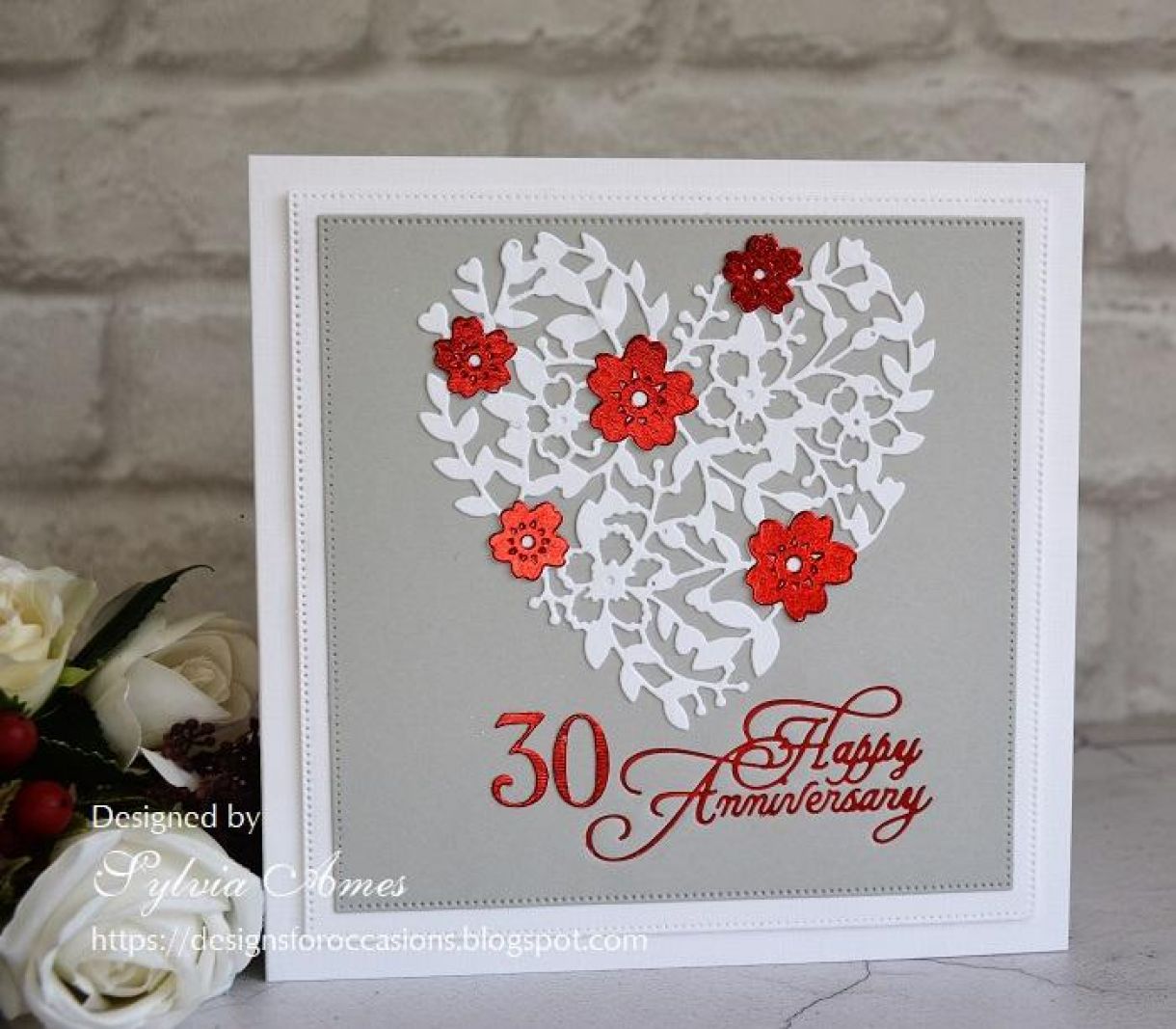 Hi everyone, Sylvia here with a review of the new Sirio Colour Card. This is a fabulous quality card, great thickness at 290gsm and a good selection of colours. I wanted to try foiling onto this card with the Go Press And Foil machine and made two special wedding anniversary cards and a Christmas card, foiling the sentiment directly onto the card and foiling over die cuts to add colour and sparkle.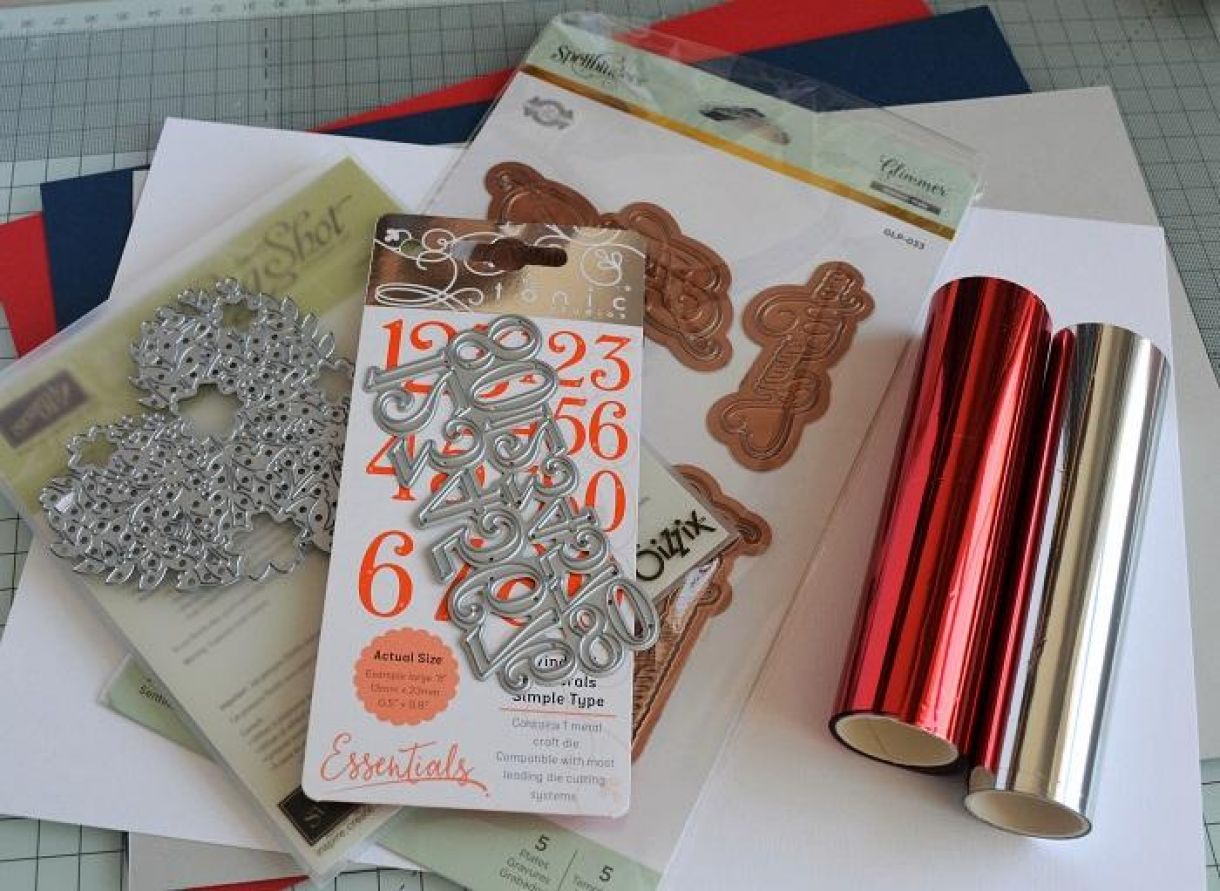 Materials I used to make the cards: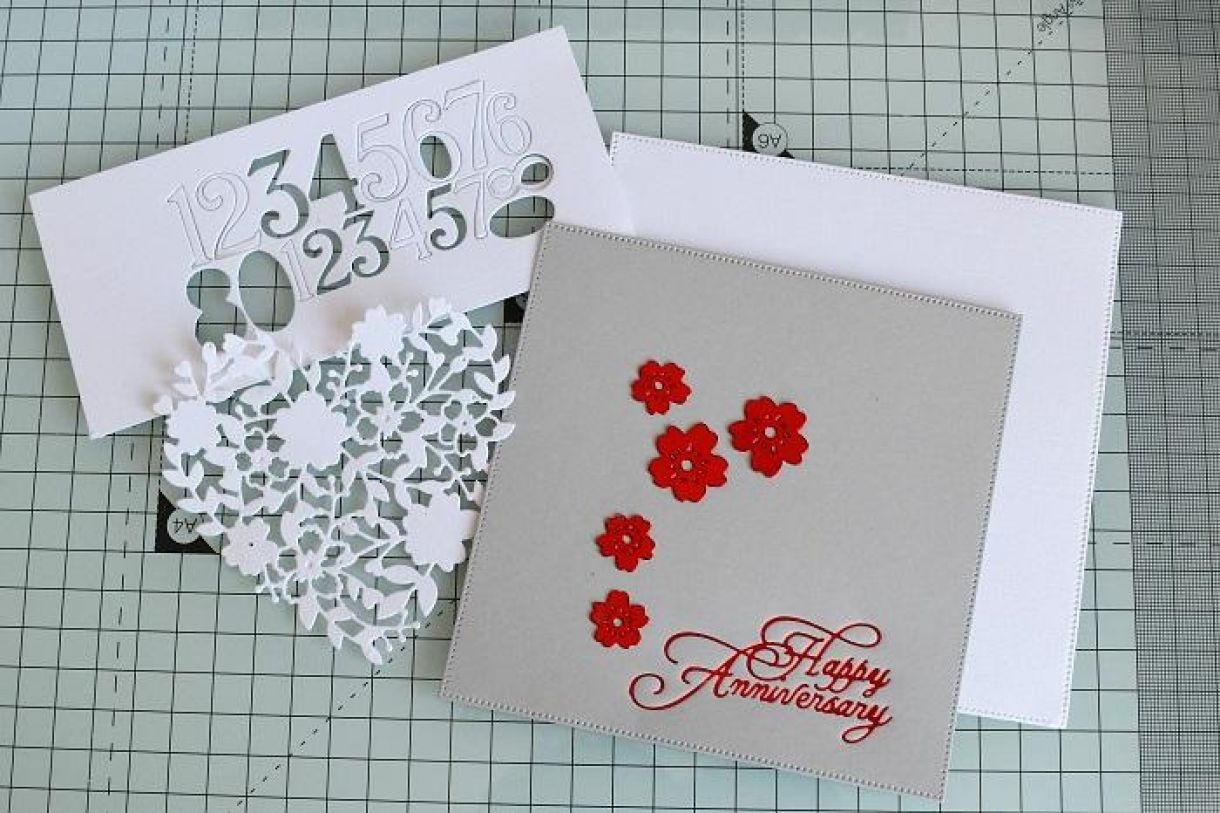 To make the anniversary card I cut out two squares of card for layering, one Sirio Colour Card in Perla and a slightly larger one in White Linen. The numbers and heart and flowers were cut from White Linen. The smaller Perla coloured square was hot foiled with the sentiment and the flowers and numbers were hot foiled too.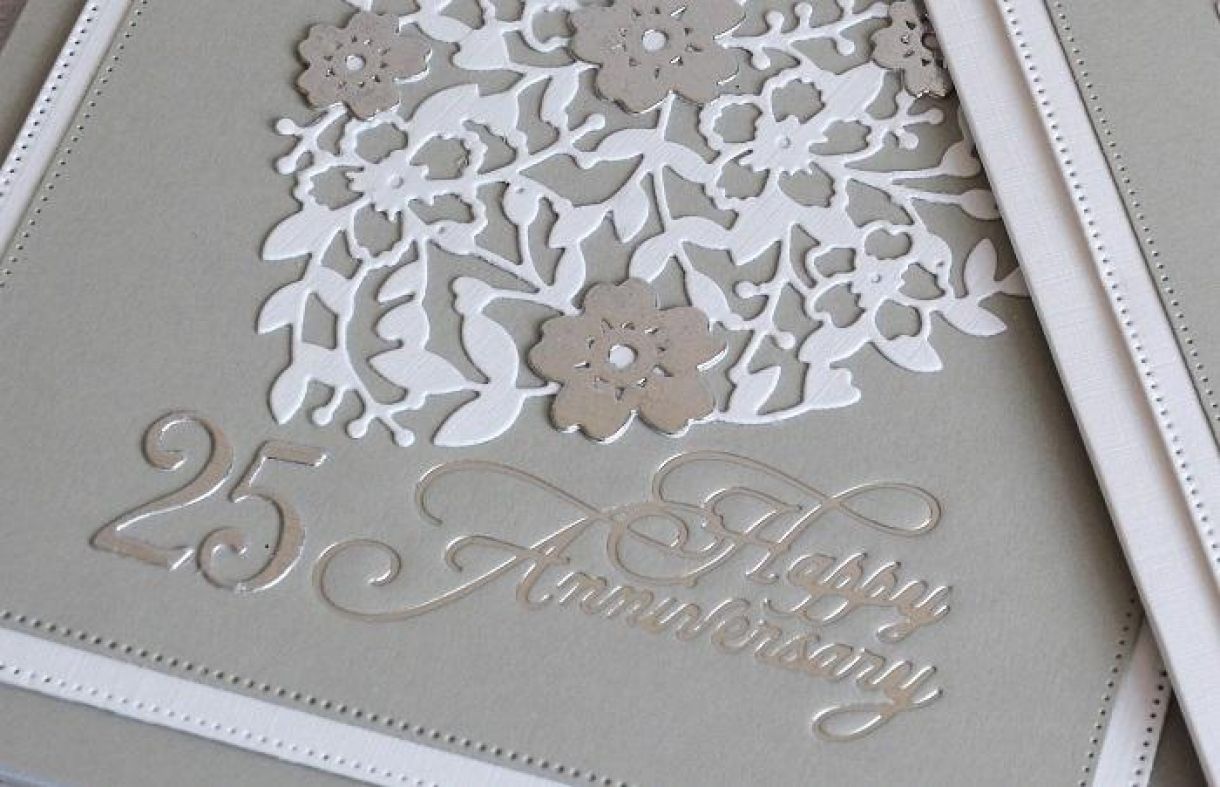 The heart was attached to the Perla square above the sentiment and the foiled flowers and numbers added. The silver wedding heart was attached at an angle to the sentiment just to give some variation to the card. The foiling worked wonderfully, giving a good impression and coverage of the foil.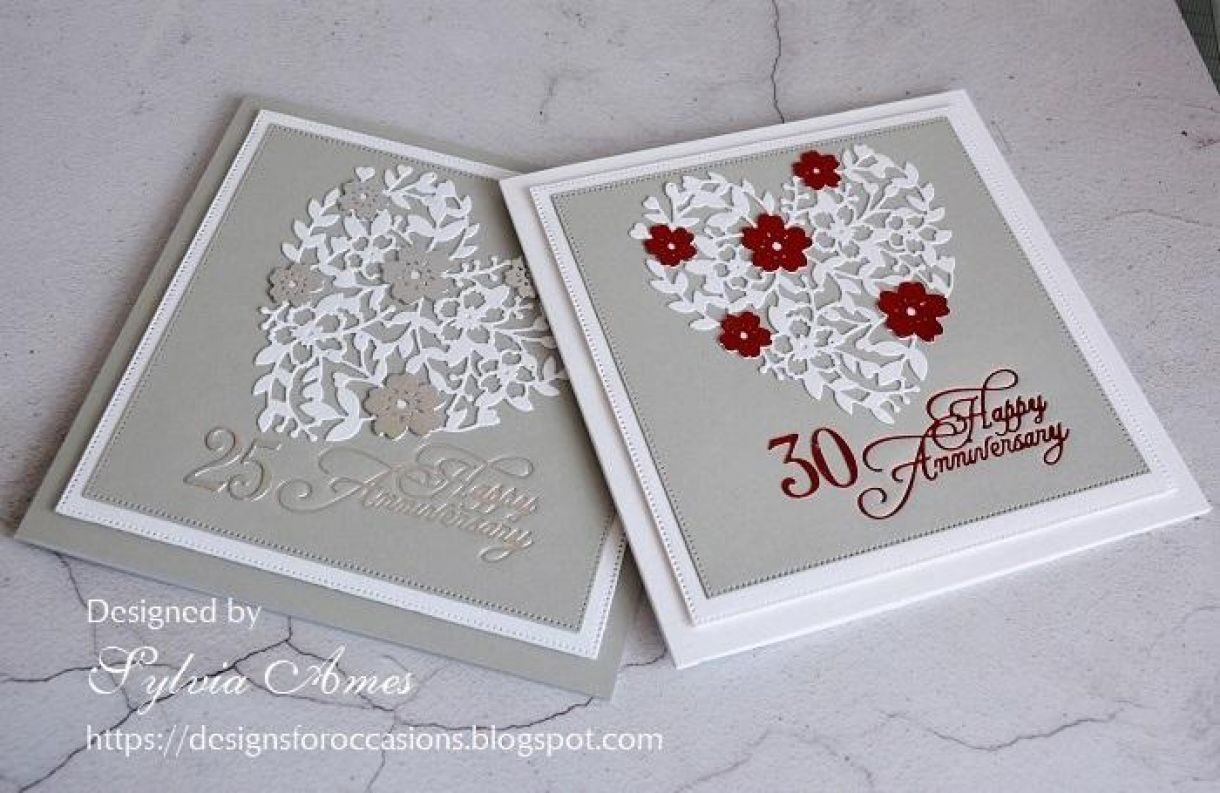 The ruby wedding card was layered up onto a White Linen card blank and the silver wedding card layered onto a Perla Sirio Colour Card blank.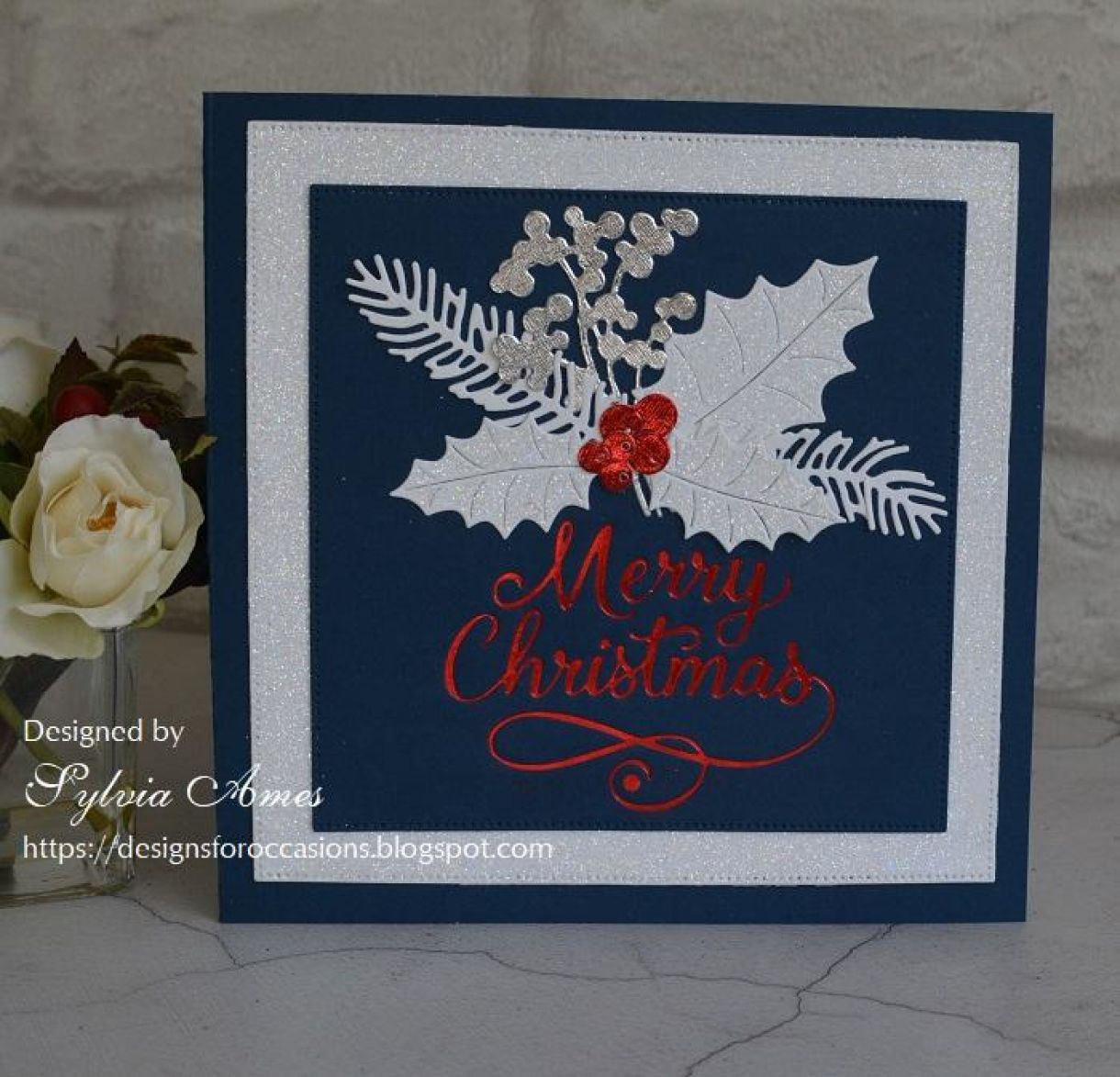 I also foiled onto the Blu Sirio Colour Card to make this Christmas card. This card was made for a "Glitter" challenge and there is plenty of glitter as well as sparkle with the foiling. I love the red foiling with the blu colour.
Sylv xx