Purple Heart Congratulations Card
0
Posted on 18th March 2019 by Nicole Mullen
Filed under Card Making Ideas, Projects And Cards By Type, Celebration Cards
Hi All,
Nicole here, to share another card, still working on building up my stash of cards to cover all occasions. This one was created to cover a multitude of events. Congratulations could be on an engagement, anniversary, new home or more. I would use this card for someone I didn't know well, or if I just didn't have time to make a personalised card for friends, but wanted to give them a hand made card none the less. I would personalise it through the note I would write inside then. That is why I always leave the inside of my cards blank! For this card I used:
Heart Die
Scalloped Rectangle Die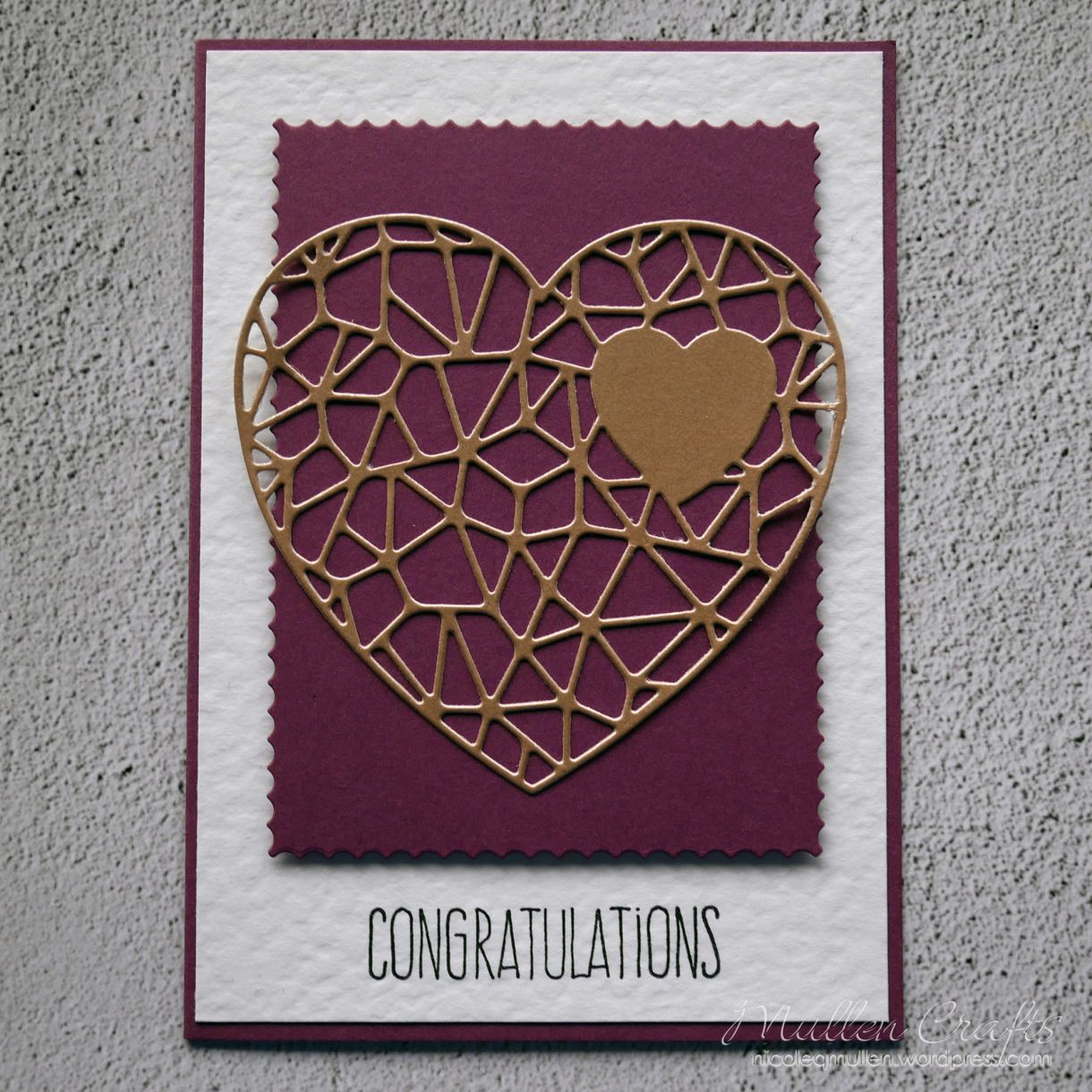 By using a combination of textured and shimmer card combined with foam tape, it builds interest and dimension on the card and makes it look that bit more special!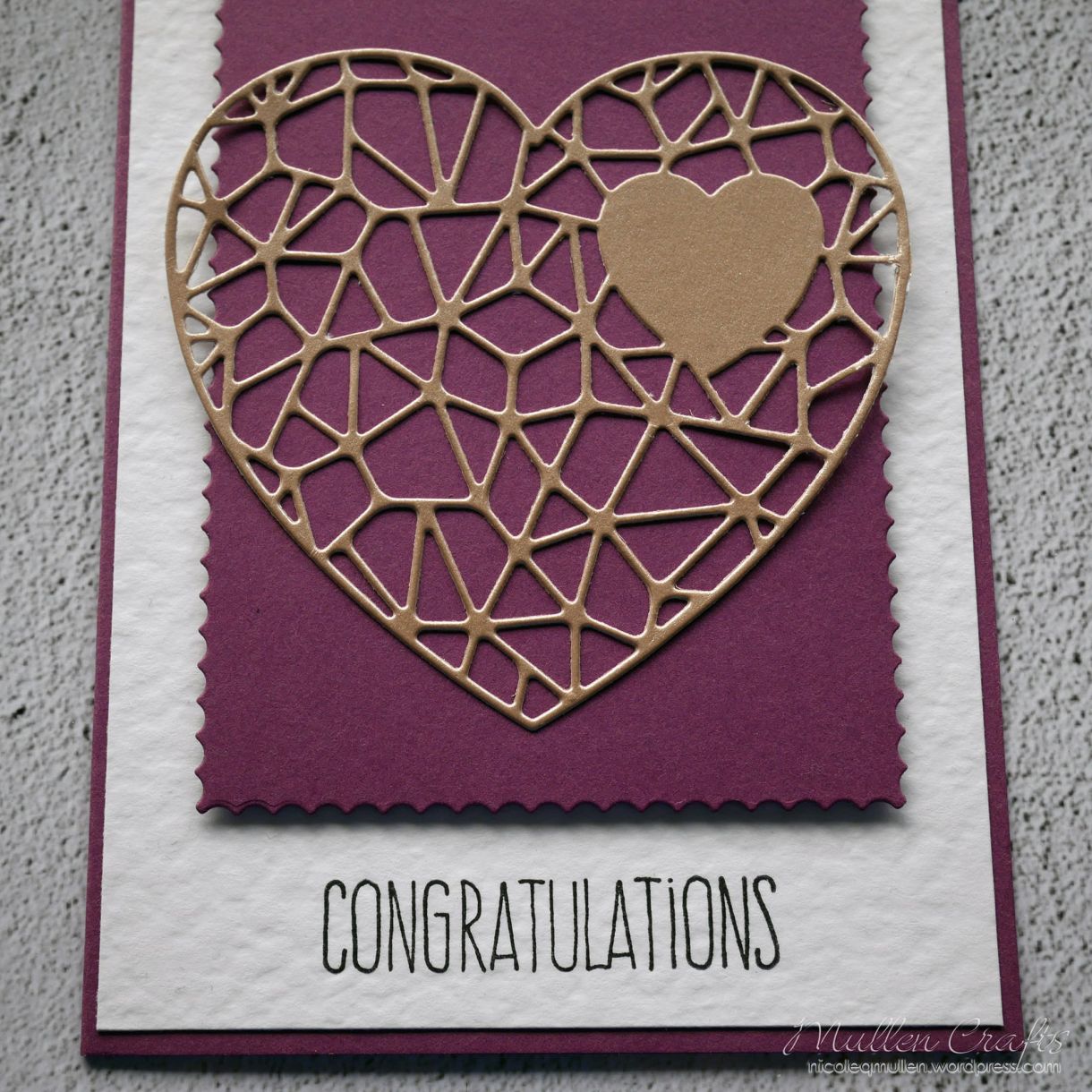 I hope you enjoyed this latest addition to my stash. Do you create cards just because? If so what do you find you need the most?