No-one is Cheddar Than You - Cheese Wedge
0
Posted on 22nd July 2020 by Alison Pendlebury-Brown
Filed under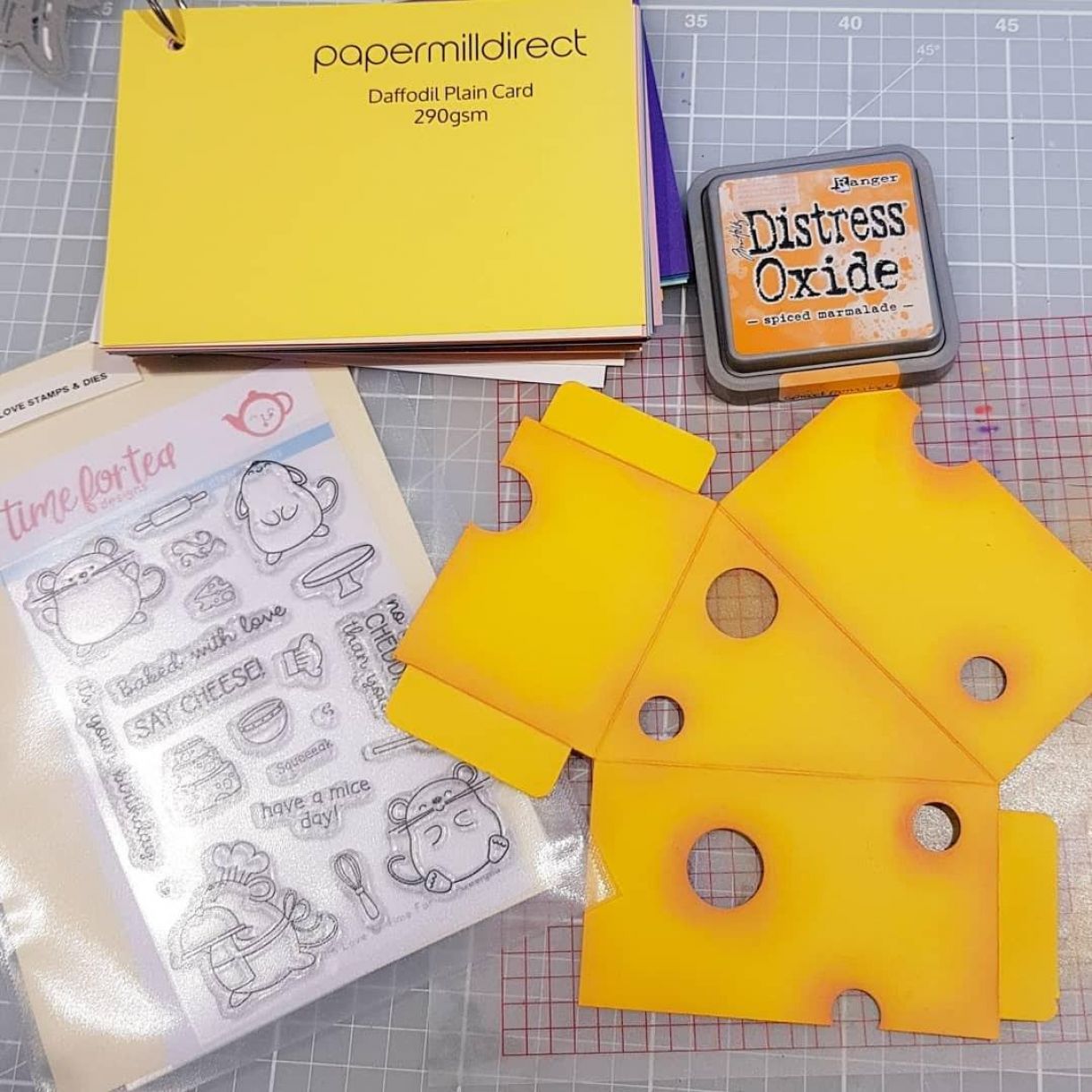 To create this cute little cheese wedge, complete with cute little mice you will need the following craft paper and craft supplies:
You will also need:
Time for Tea Designs 'Baked with Love' stamps and dies or other mice images you have in your stash
Colouring pens or pencils
Ranger/Tim Holtz Distress Inks in 'Dried Marigold' or similar.
Black ink pad
Cricut Design Space 'Pie Box' template or download a template which can be found by Googling "single slice cake box template".
Optional:
A glass of wine, a cheeseboard and some grapes ;) haha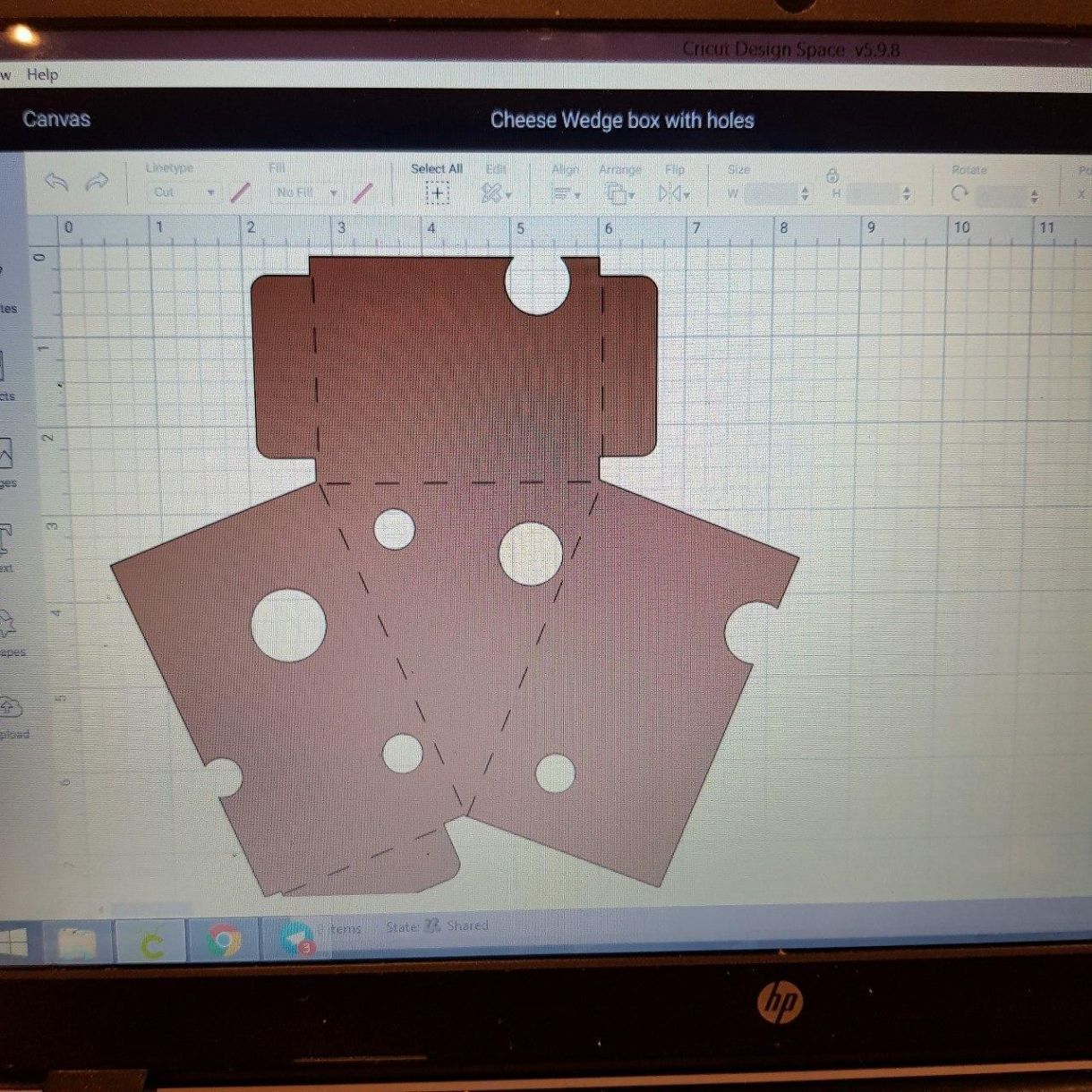 Have you got your wine and cheeseboard ready? Well then, here we go ...
1.I created the cheese wedge template in Design Space for Cricut using the 'pie box' template, adding the circles for the holes and slicing.
You could alternatively print a template from the internet, several of which can be found by Googling "single slice cake box template". Cut this from Daffodil Plain Card 290gsm.
I then burnished the score marks.
2. To give the finished piece dimension and texture I ink blended around the edges of the wedge and the cut outs. I smooshed my ink pad on my mat and sprayed a little water onto it and splattered the colour onto the cheese wedge using a small paint brush.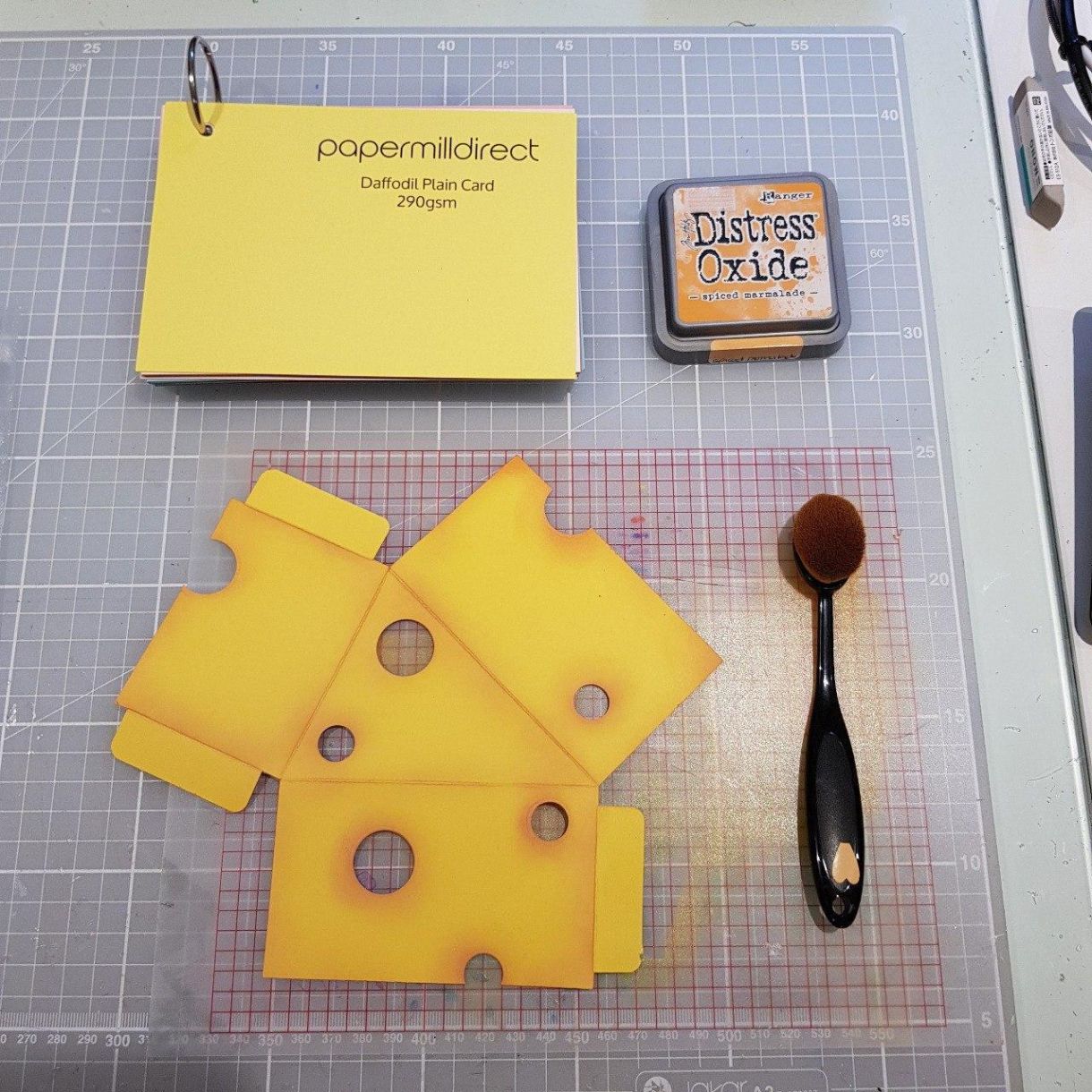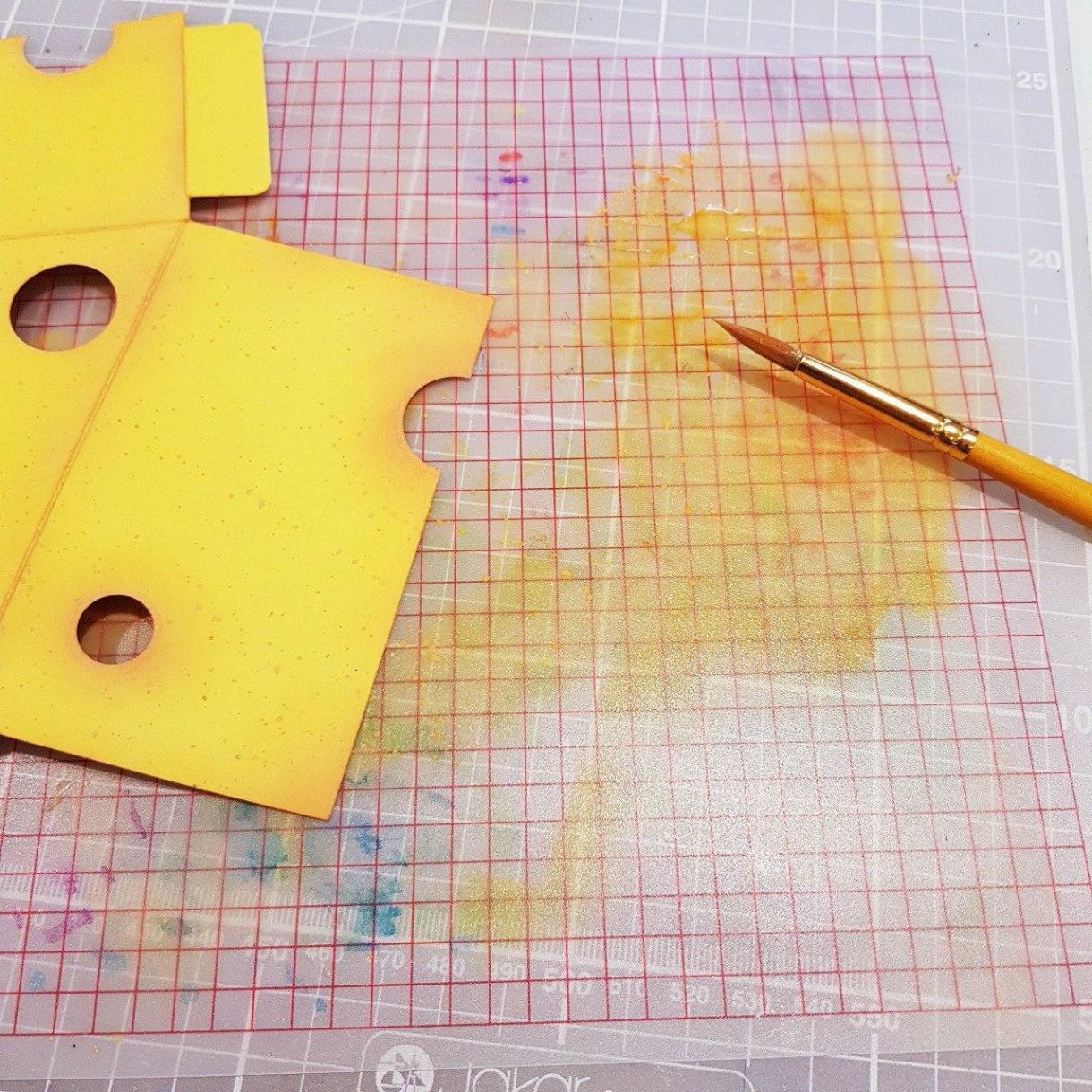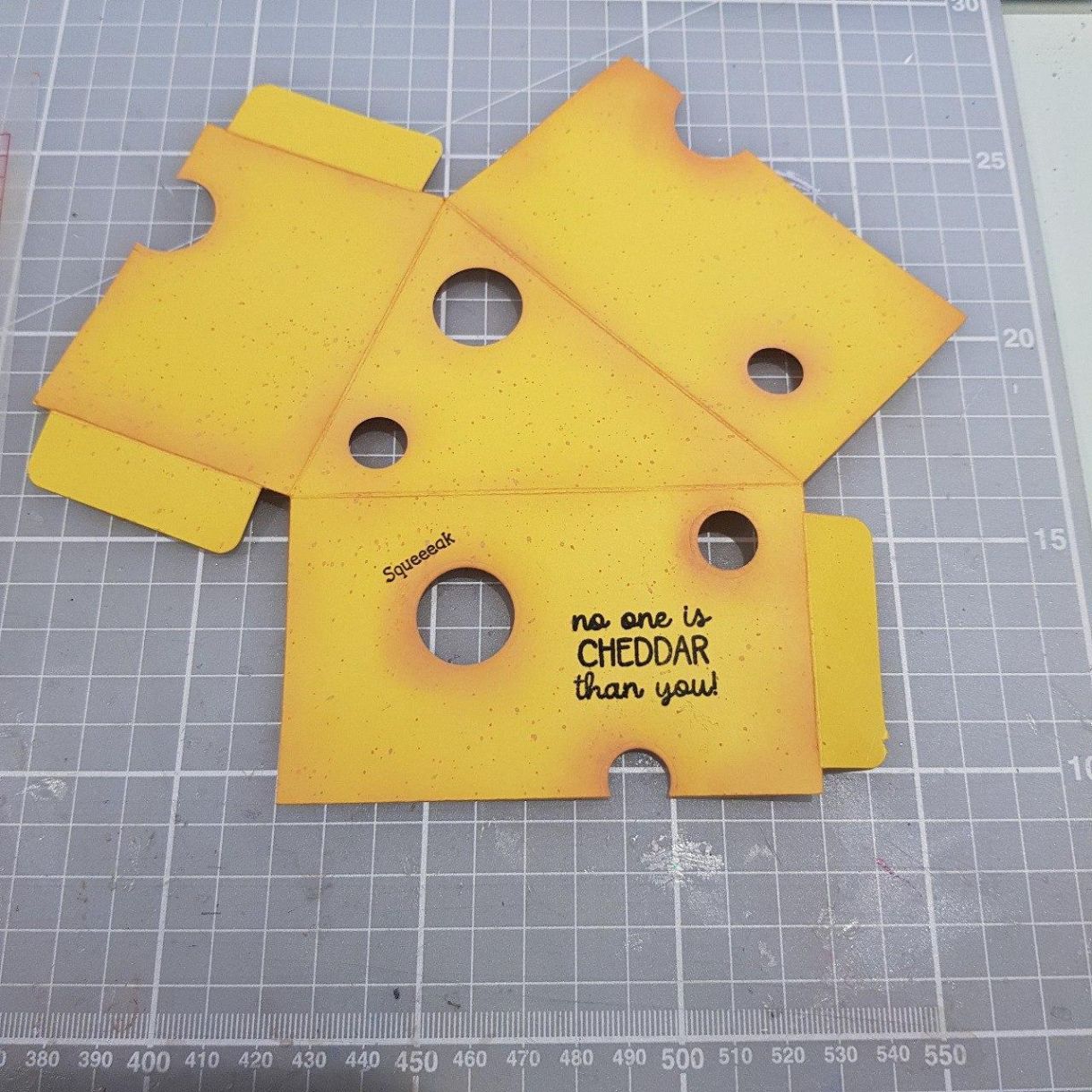 3. I then stamped, coloured and cut out the mice and other elements I wanted to appear in this piece from the stamp set onto the smooth white card.
4. I stamped 'squeeeak' around one of the cut outs and the sentiment 'no-one is cheddar than you,' which is part of the stamp set, onto one of the sides of the cheese wedge.
5. I then assembled and glued the box into the shape of the cheese wedge. I use wet glue here as I find you a have a little wiggle time when ensuring the pieces are aligned correctly.
6. Once assembled I added the cute little mice, spoon and whisk, arranging them inside and outside as shown in my images.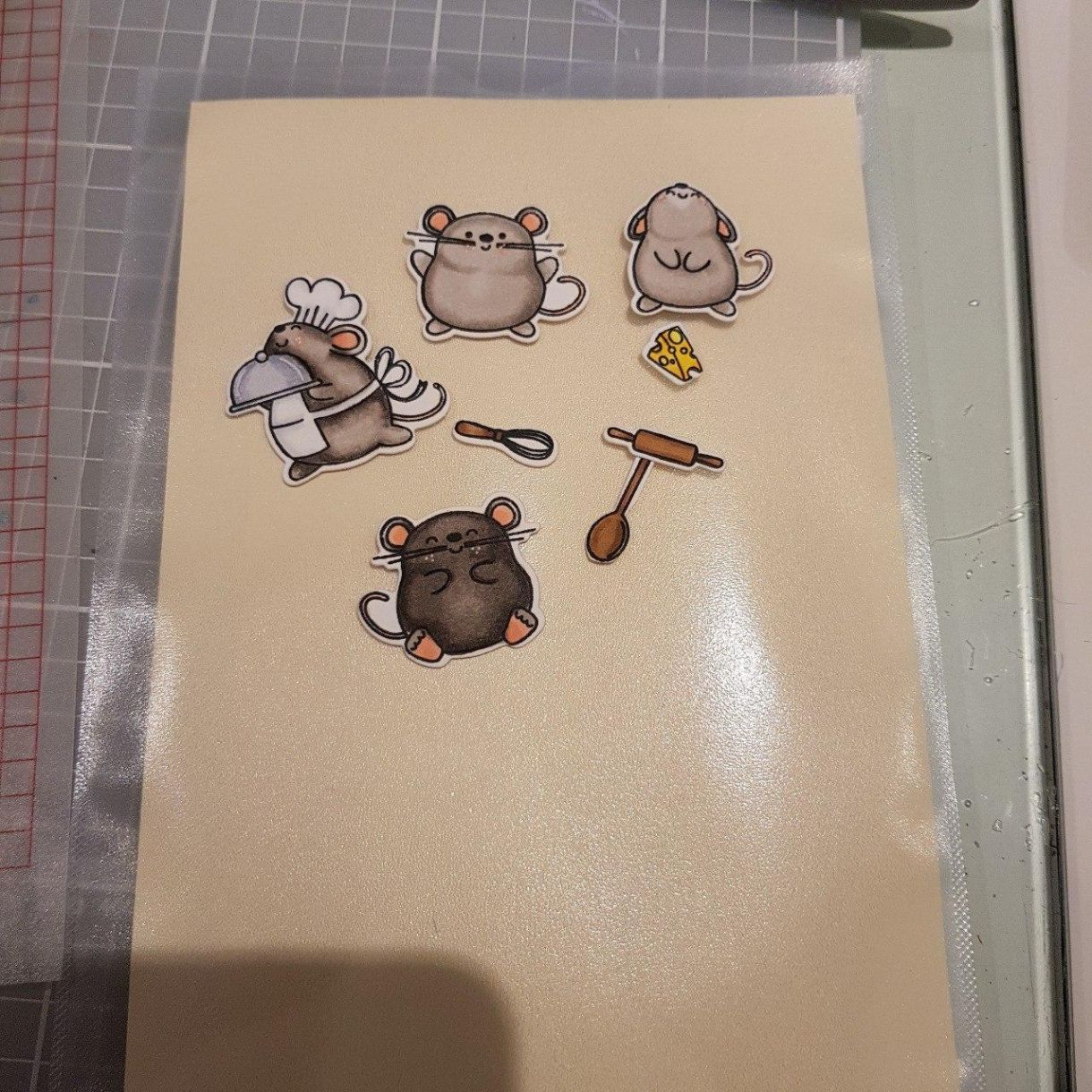 And there you have it, all complete. The gorgeous yellow card stock and the cute stamp set just coordinate perfectly.
I've got my little wedge displayed in my craft room and it does make me smile every time I look at it. I had such fun creating it ... crafting really has been such good therapy for me during the lockdown!
Anyway, I hope this gave you some inspiration on creating something a little different. I'd love to see what you make, so please feel free to share them on our facebook and instagram pages and groups using the hashtag #papermilldirect.
Until next time ... happy crafting :)
Alison