New Year Thank You Cards
0
Posted on 11th January 2019 by Sylvia Ames
Filed under Card Making Ideas, All Papercraft Tutorials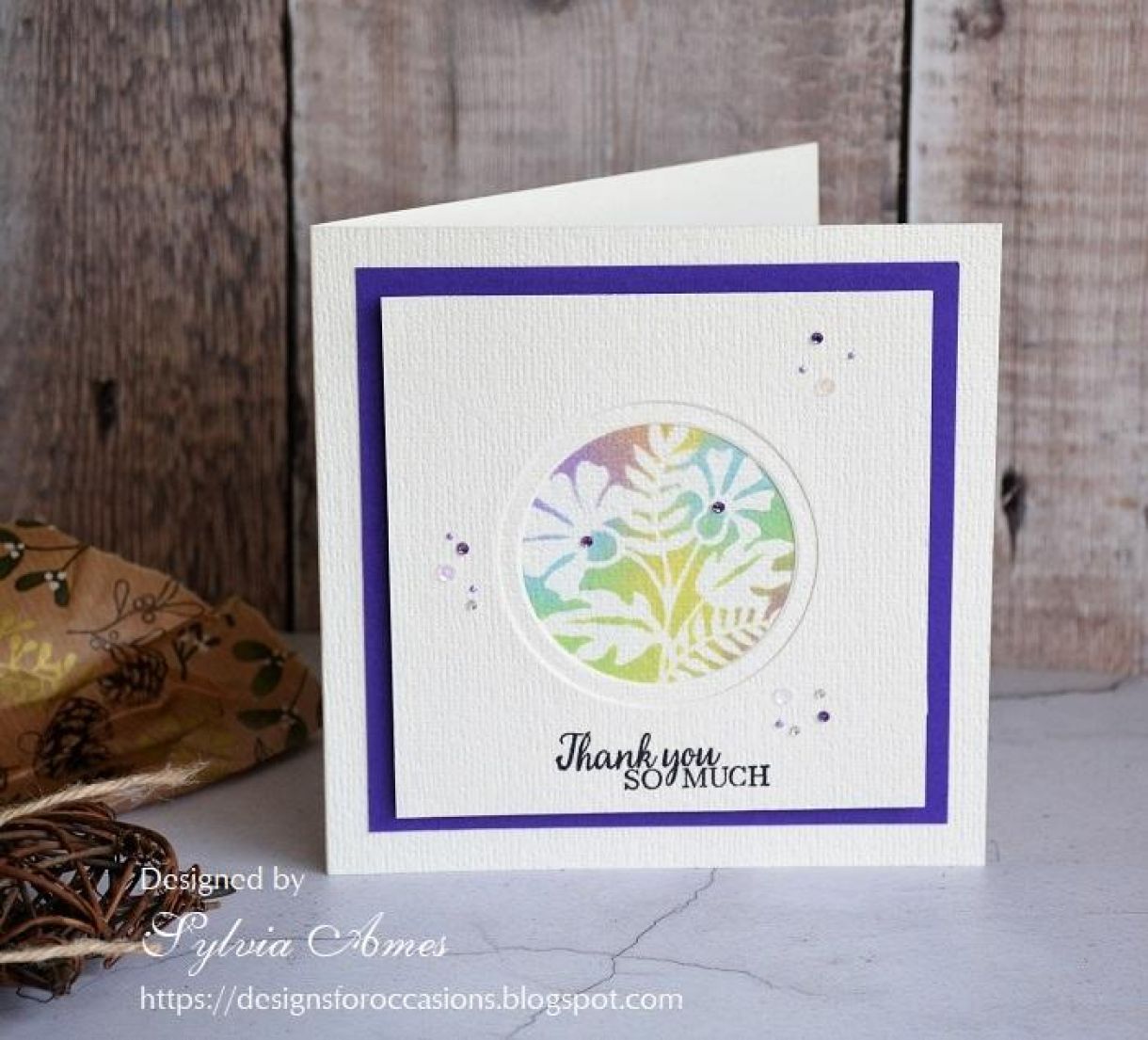 Hi Sylvia here with a step by step tutorial showing how I made this stencilled double aperture card. I have been making my thank you cards to thank friends and family for their presents, using a set of floral stencils I was able to make each card different by co-ordinating different coloured card and distress inks with a different stencil for each card.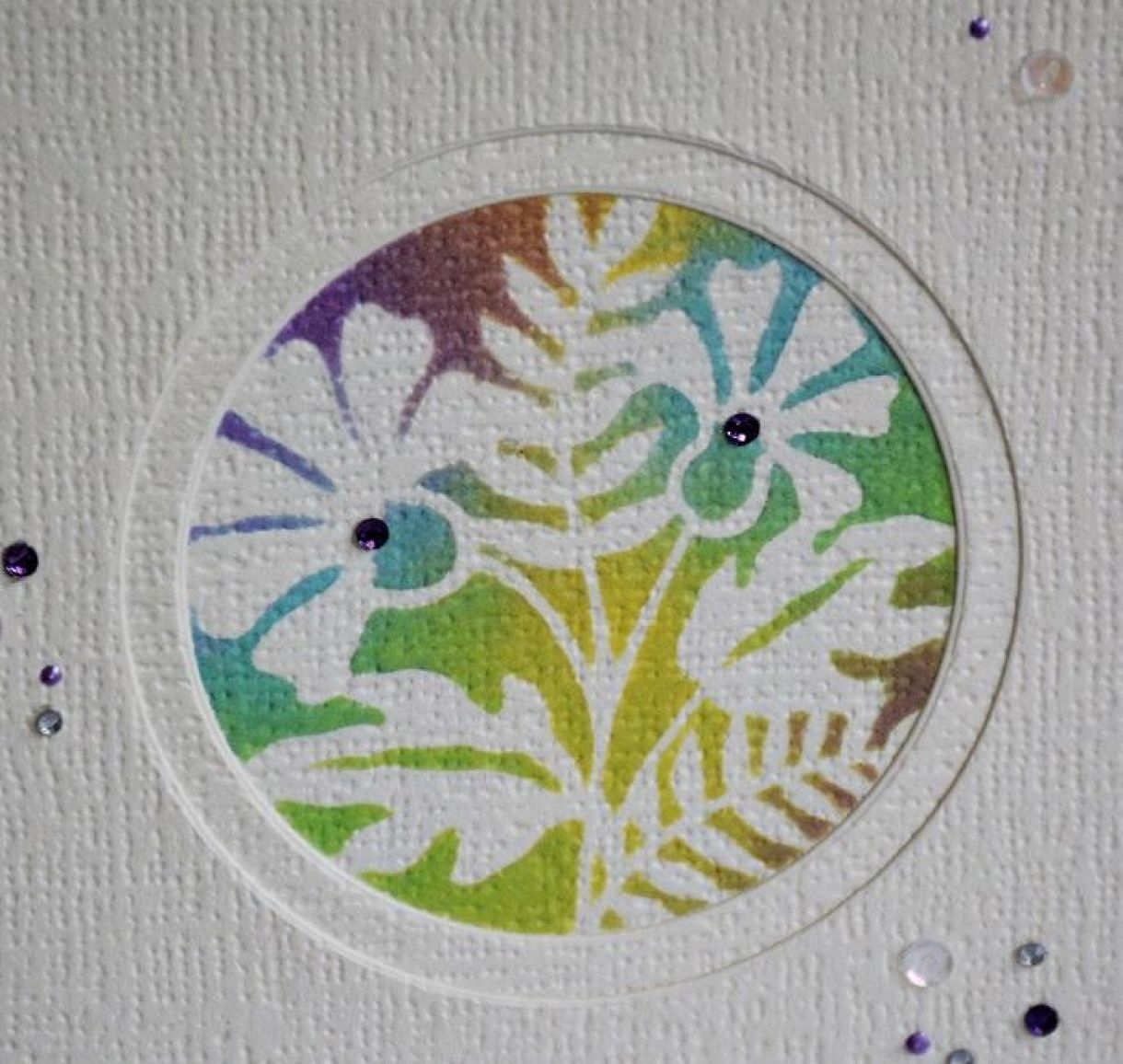 Materials used to make my cards: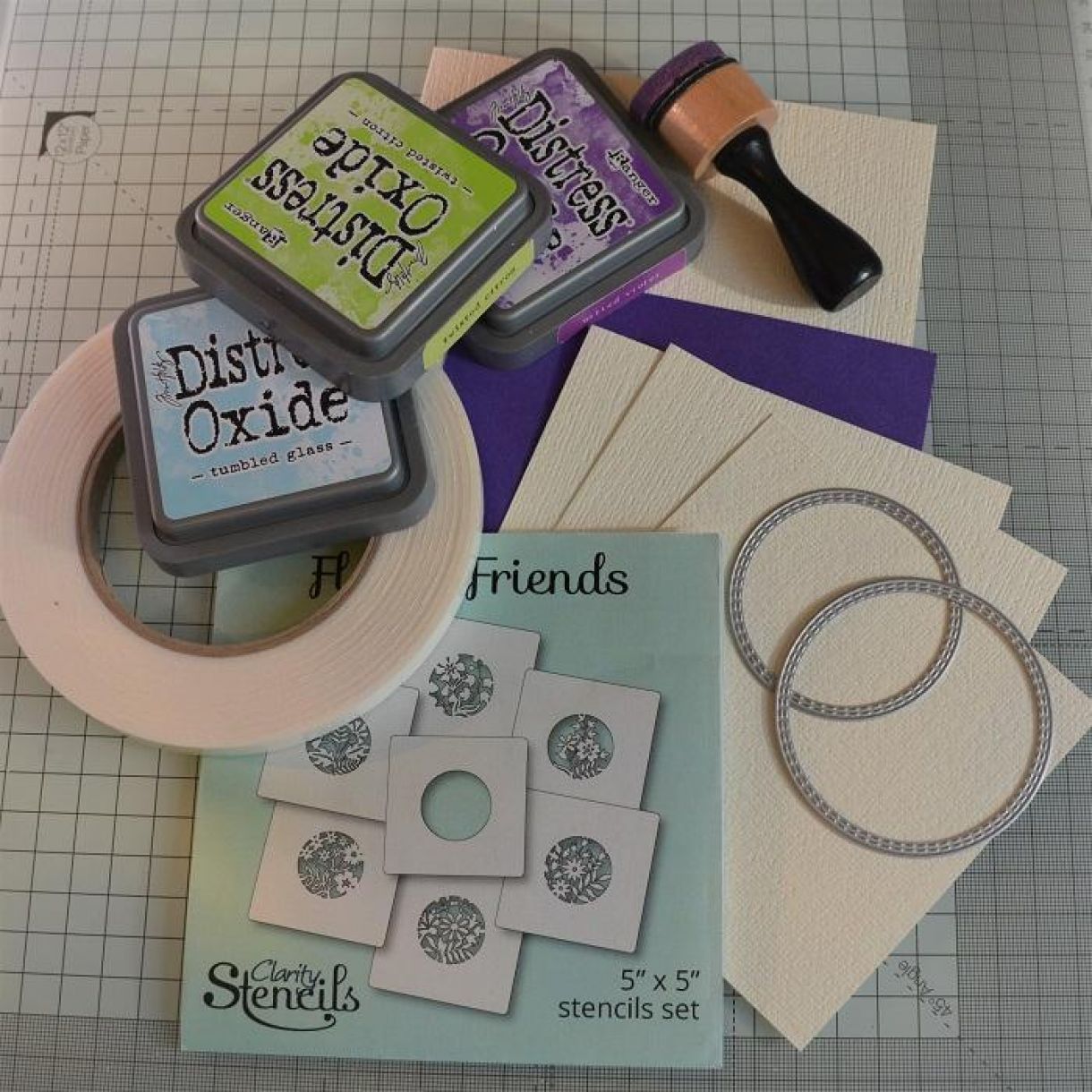 Start by making a 15cm square card blank and cutting two 12cm squares and a 10cm square from ivory card. Cut a 13cm square of coloured card for layering your aperture and stencilled panel onto.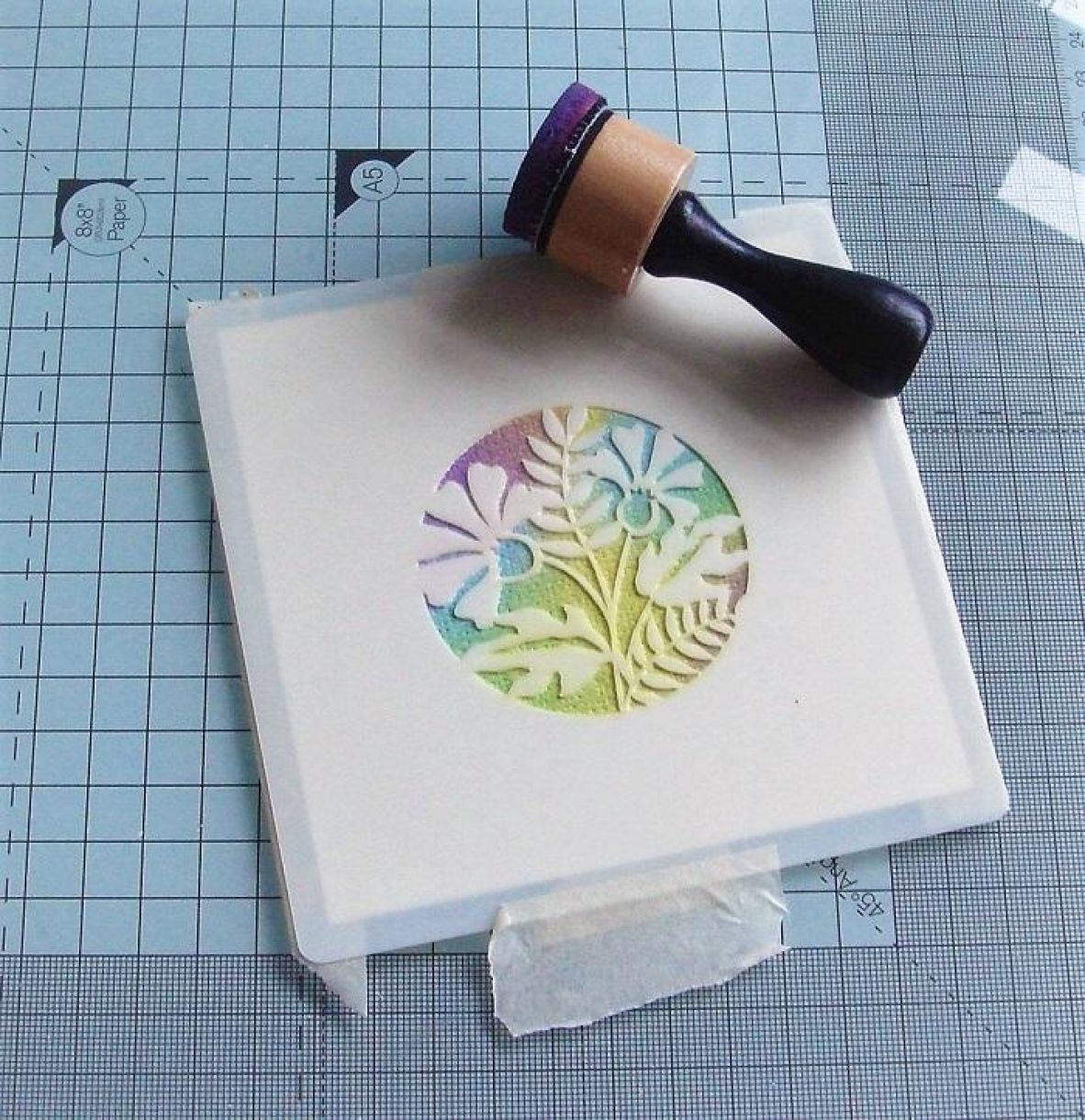 Center the stencil over the 10cm square of card and stick it down with masking tape. Blend distress inks over the stencil using a combination of co-ordinating colours to match your chosen coloured backing square.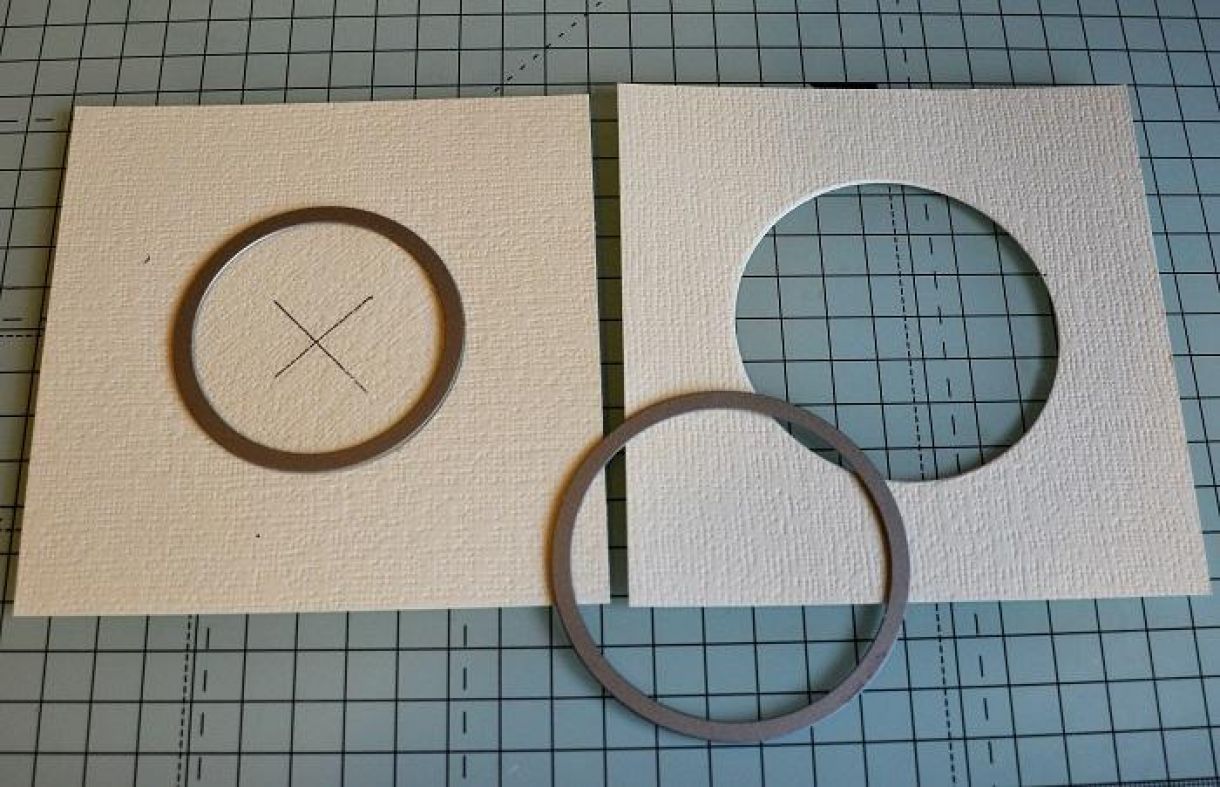 Cut out the circles from the two 12cm ivory squares. I mark the center of the square before cutting so the circle die can be placed centrally. I place the two squares together and cut out the smaller circle from both pieces, then I line up the larger die over one of the small cut out circles, fasten with tape so it does not slip and cut it out. This helps with lining up the apertures correctly.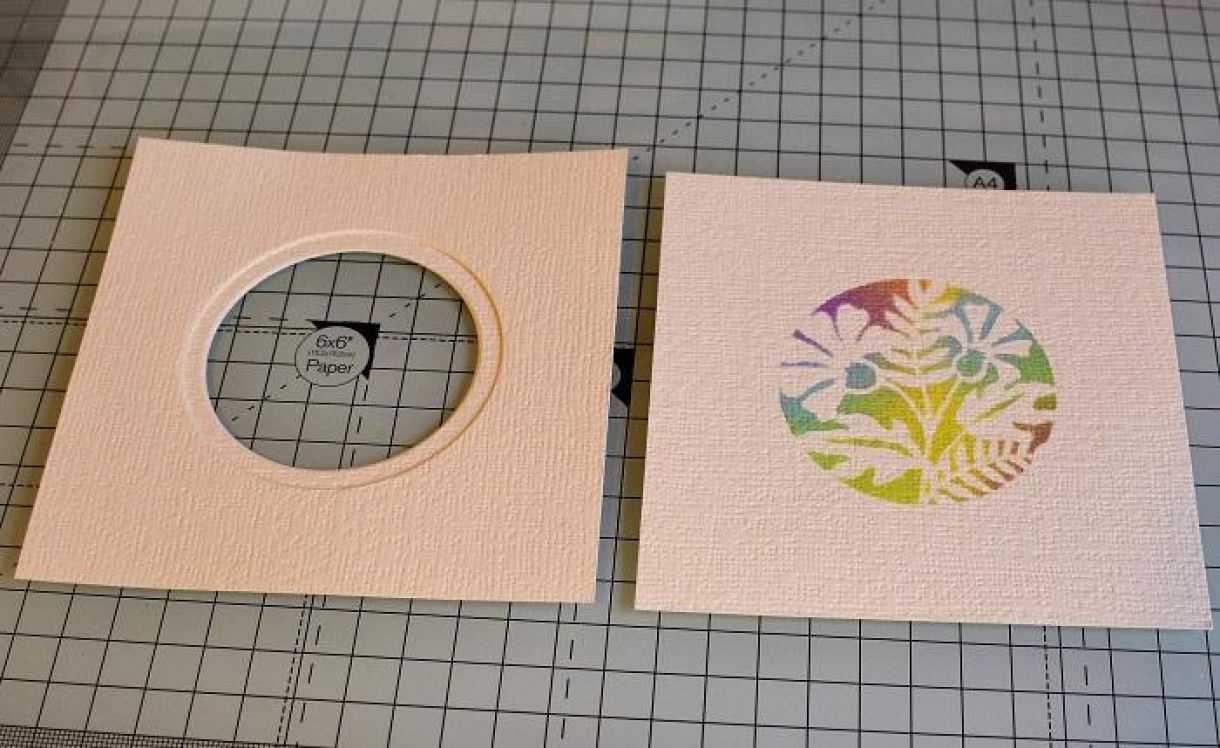 Stamp a greeting onto the card with the large aperture (if using one). Line up the two apertures and glue them together. Place the aperture over the stencilled card, line it up and stick it down.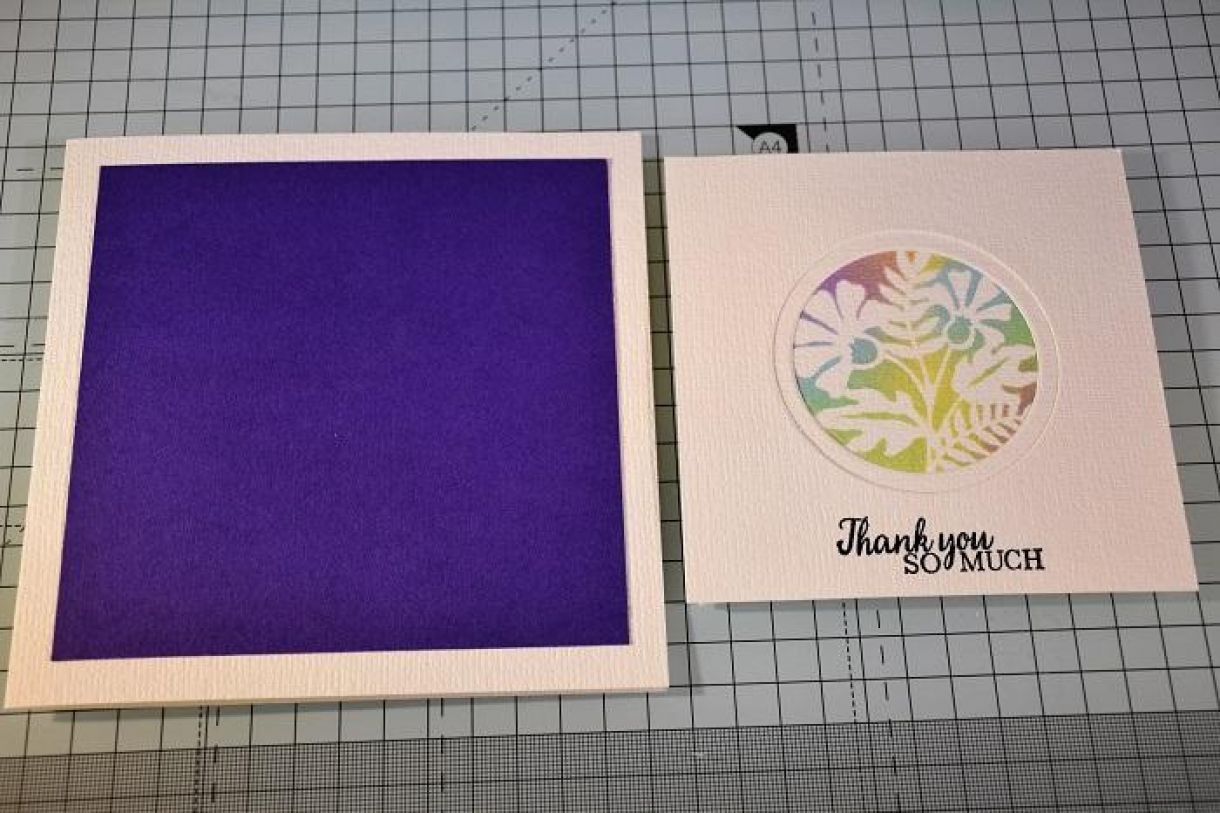 Add the coloured card square to the card blank then add the aperture squares to this using 3D sticky tape.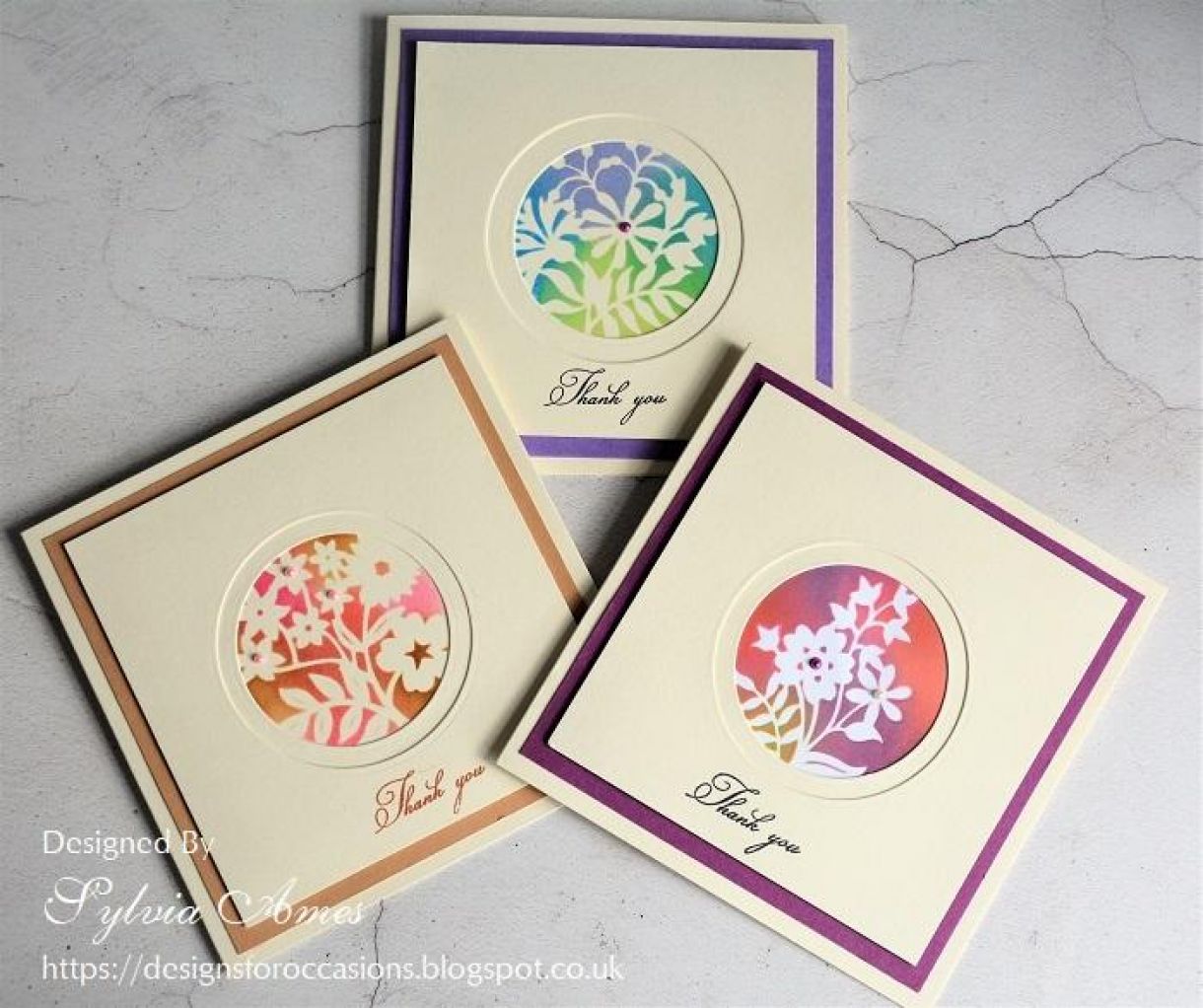 Add a few crystals and sequins to the srencilling or the card to finish. Above are a few cards using alternative colours and plain ivory card.