Mr and Mrs
0
Posted on 17th January 2023 by Danielle Bigland
Filed under Card Making Ideas, Projects And Cards By Type, Celebration Cards, Anniversary Card Ideas, Wedding Stationery, Design Team
I started with a sheet of the Ivory Hammered Card 255gsm. I cut this in half lengthways to make a UK A6 card blank, folded. I popped the card blank aside and cut the remainder of the card down to fit the face of the card front exactly. This piece was run though my cut/embossing machine with the Embossing folder.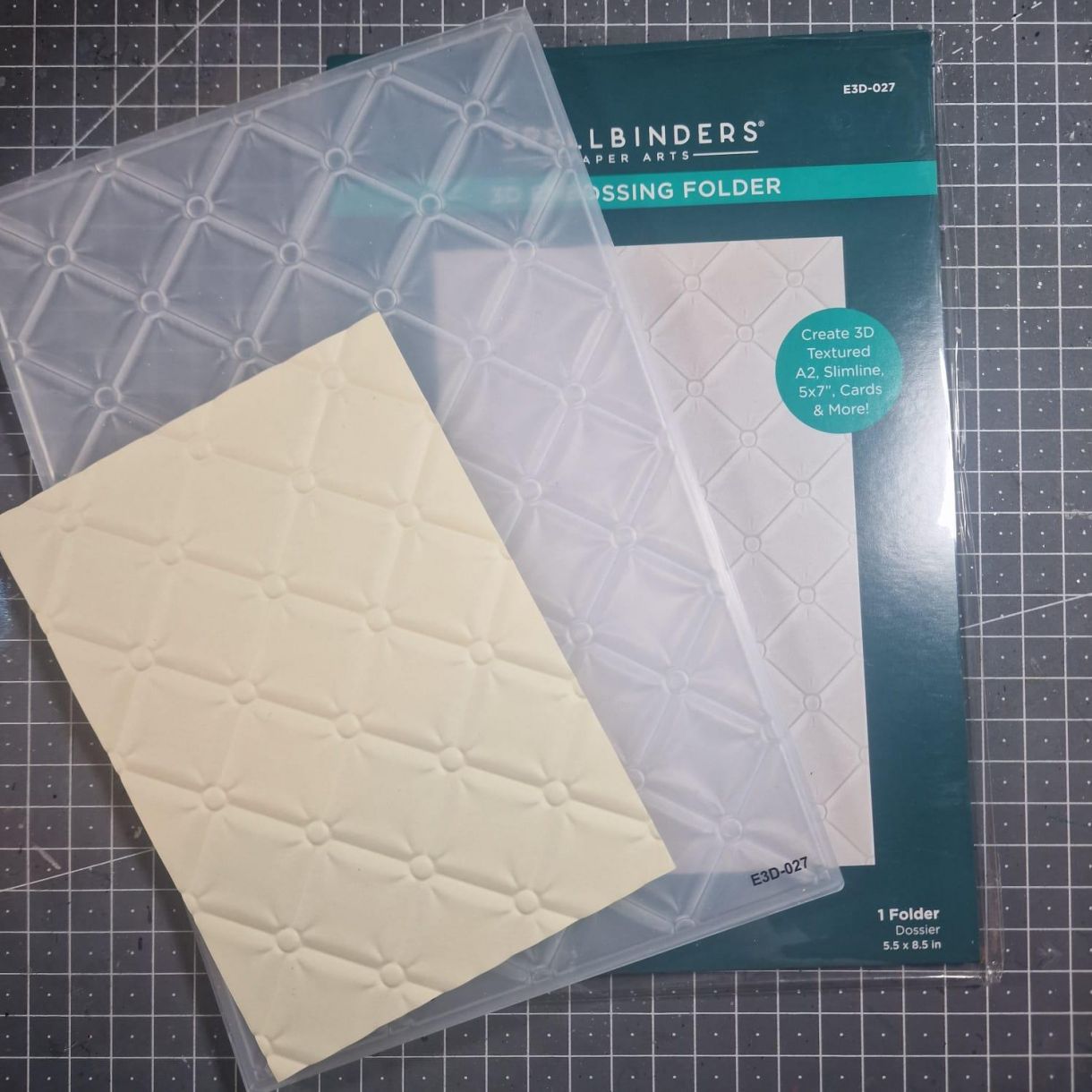 I then attached some lace width ways, adhering on the reverse with some double sided tape (transfer tape still attached). Across the top of this, I repeated the process with the 'Mr & Mrs' Ribbon.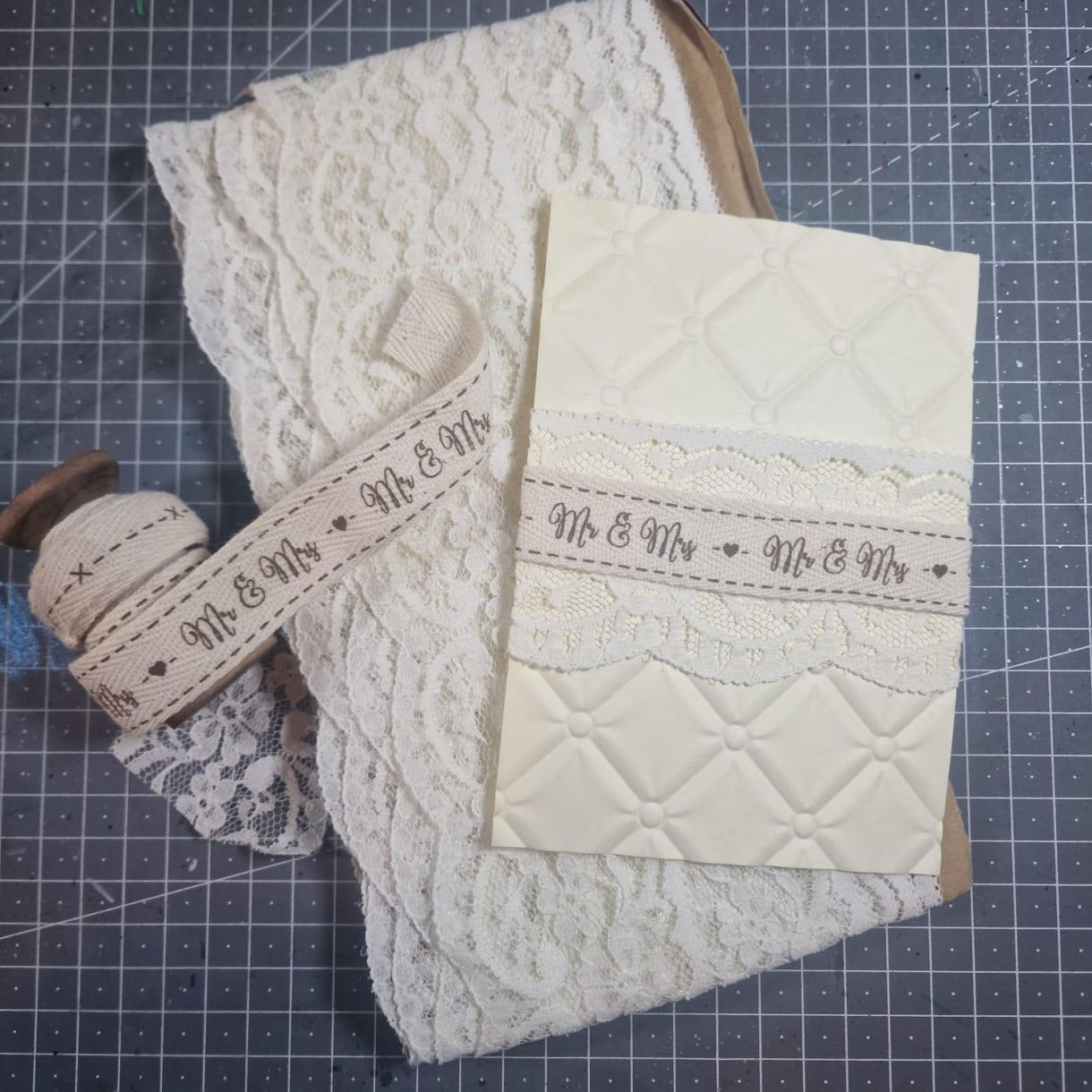 I only realised after the previous step there were 2 designs of ribbon on the spool. So, with the second design, I made a bow and attached this to the centre of the ribbon with Glossy accents. I find this to be the strongest of all glues and certain to hold ribbon in place.
I then attached this panel to the card front using foam tape. In this example, foam tape has 2 benefits: lifting the card so that there are no nasty lumps and bumps from where the ribbon is attached at the back, but also to lift the card giving dimension and interest.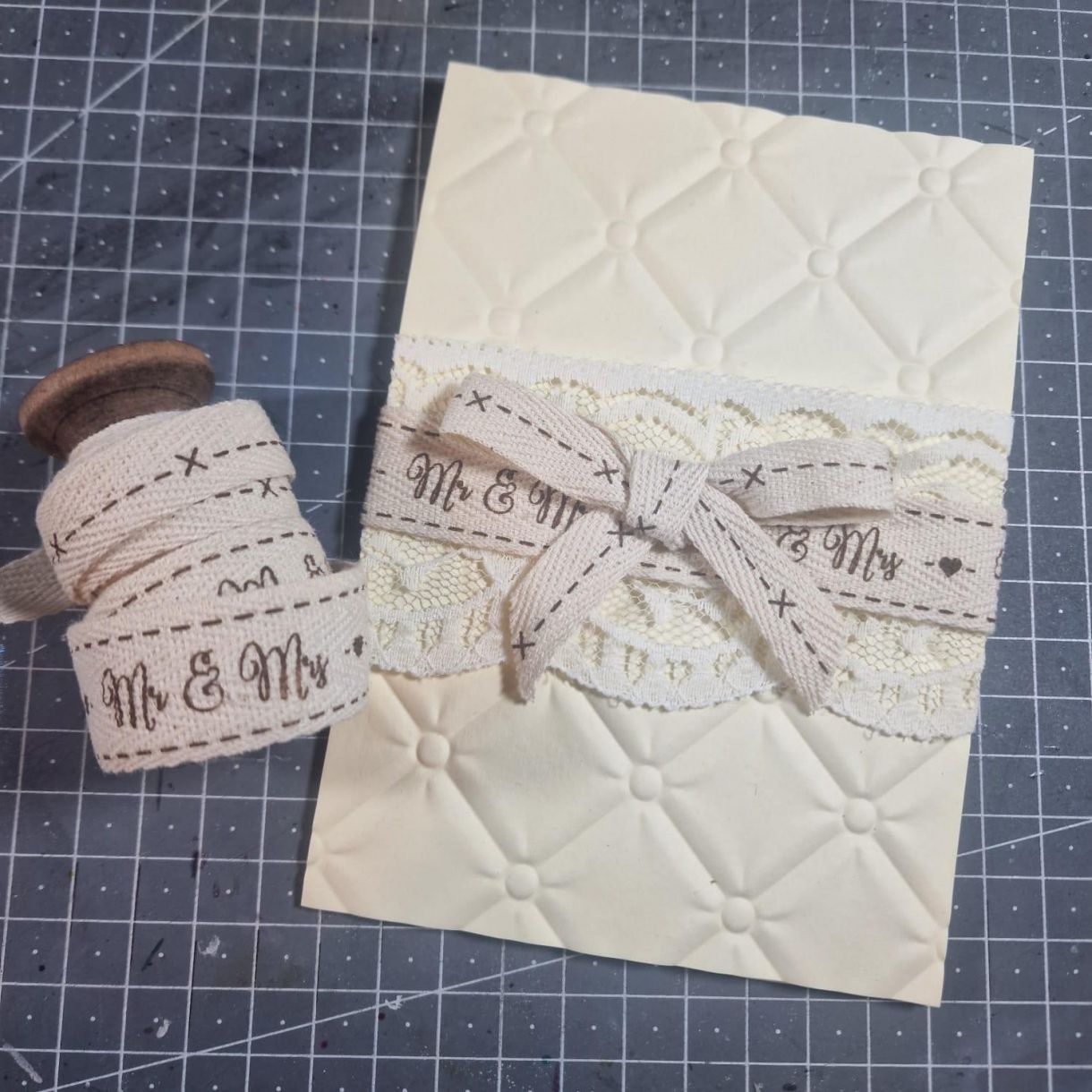 I raided my stash for some cream or ivory flat back cabochons but failed in my search! So, I used some good old trusted Nuvo drops. A little tip is to 'hit' the card gently against a surface once applied for the drops to 'level' out and not peak.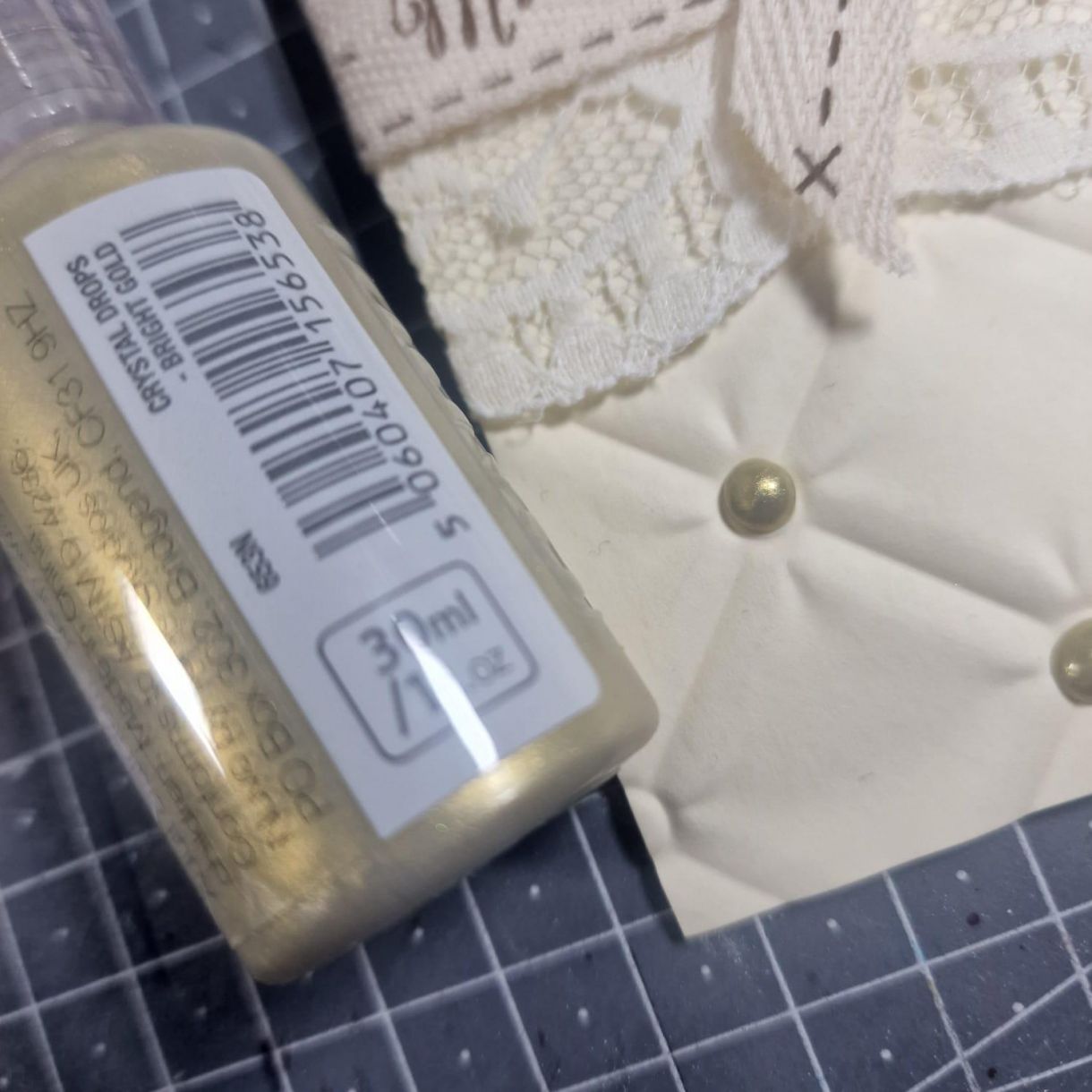 This completed the card.
I did consider adding a sentiment (personally, a sentiment makes a card). However, I felt the ribbon spoke enough and leaving it at this made the card more versatile.
I hope you enjoyed this tutorial.
Until next time, take care.
Dani xx