Love Heart card
0
Posted on 13th February 2021 by Katharine Burchell
Filed under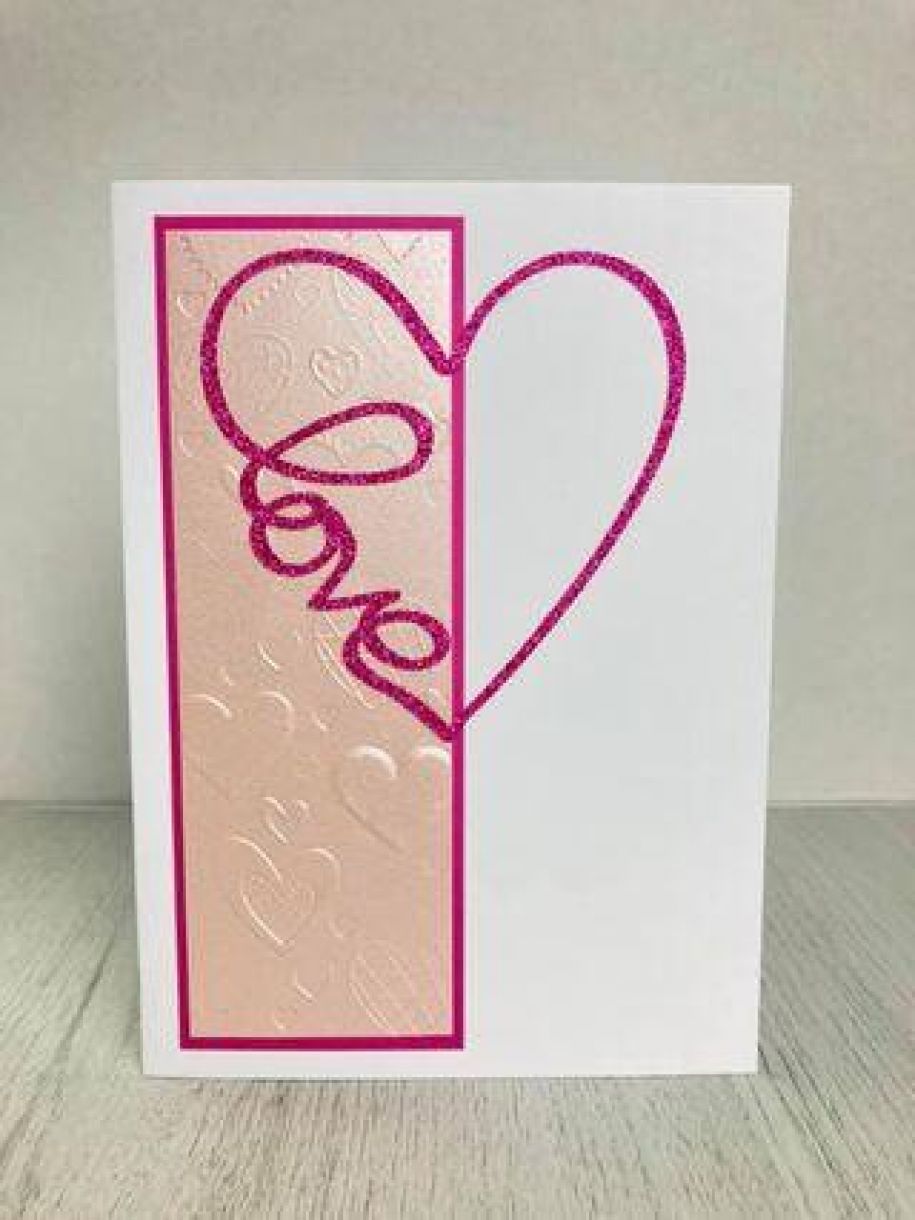 What you need
Standard white size card blank
Love Heart by Paige Evans Silhouette design 232306
Sizzix 3D Textured Impressions Embossing Folder 663628 Hearts by Courtney Chilson
How to make
1. Cut the love heart on your electronic cutter using cerise pink glitter card.
2. Using the hearts embossing folder, emboss the misty rose card. Cut to 5.3 x 16cm.
3. Cut the raspberry pink card to 5.9 x 16.6cm
4. Stick the misty rose card on the raspberry pink card, and then onto the card blank on the left hand side of the card.
5. Position the Love Heart cut out half over the pink rectangles, so the love bit on the heart is over the pink card. Stick down with wet glue.