Little Green Christmas Tree
0
Posted on 8th December 2022 by Nicole Mullen
Filed under
At times the little simplest crafts can be the most enjoyable. This is one that can be done with children in the run up to the holidays and keep them entertained. For this project I used:
This is a free SVG file for use on a cutting machine, but you could also print out the shape and cut out manually. Once the shapes are cut you fold down the score line on them all to get them ready for gluing.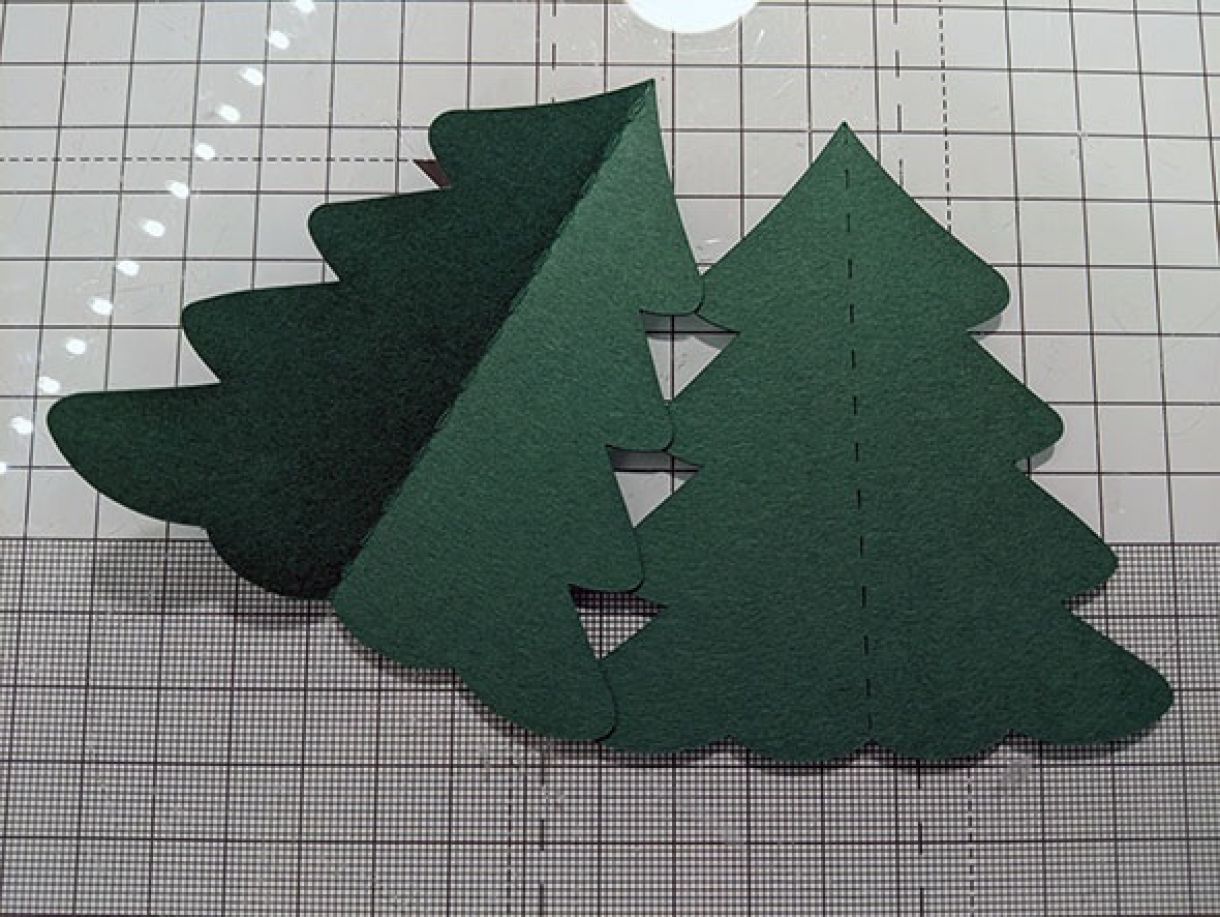 Once scored, you glue one side of one tree to the other side of another tree shape.
You then glue another tree on one side of the second tree, so that you have 3 trees glued together.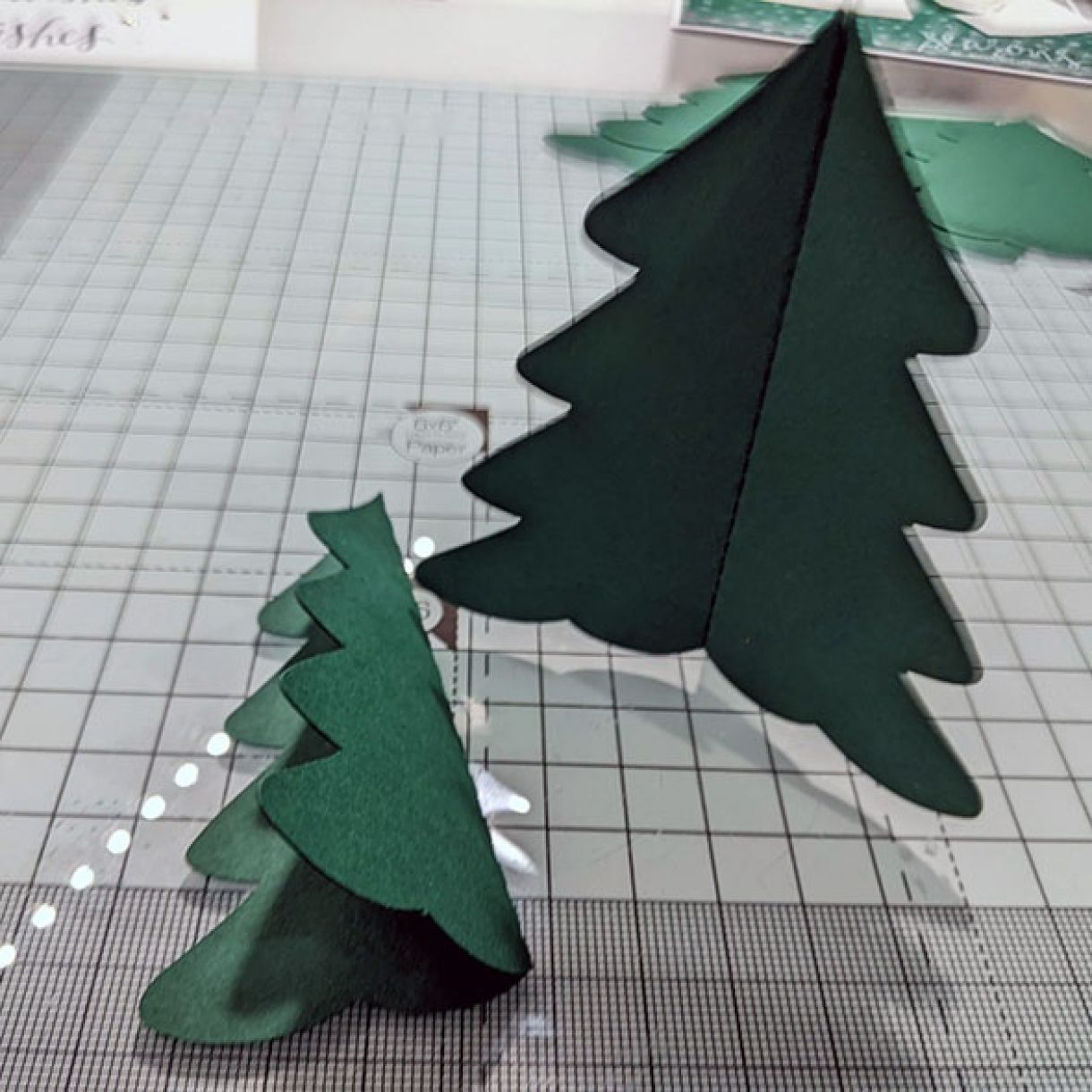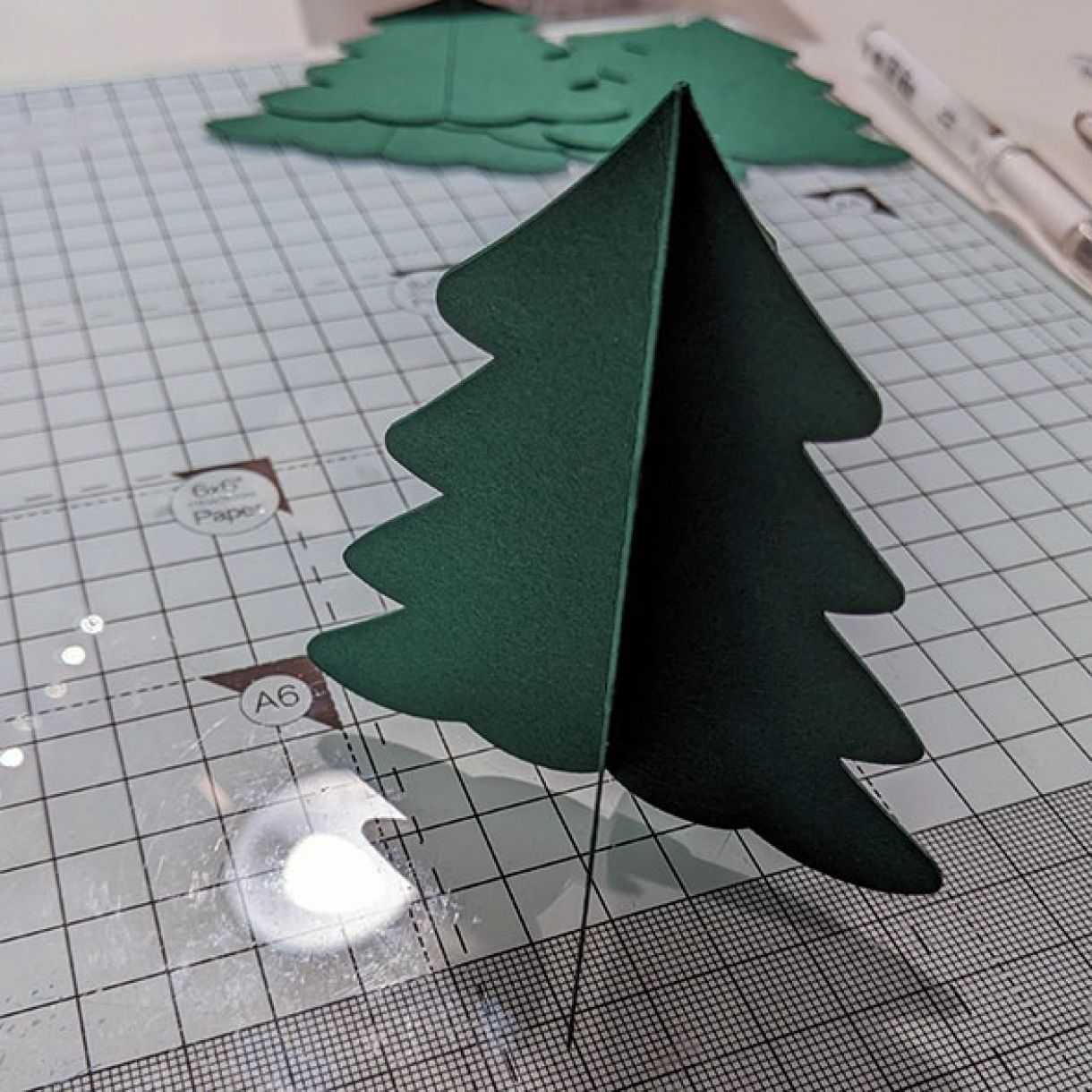 This gets repeated with 5 tree shapes to form your 3D tree. Make sure to line them all up carefully when gluing them together. A wet glue is ideal for this so that you have some wriggle room to move them as you are positioning them.
Once done, I used the red glitter card to cut some decorations, little bells and snowflake shapes, and decorated each side of my tree.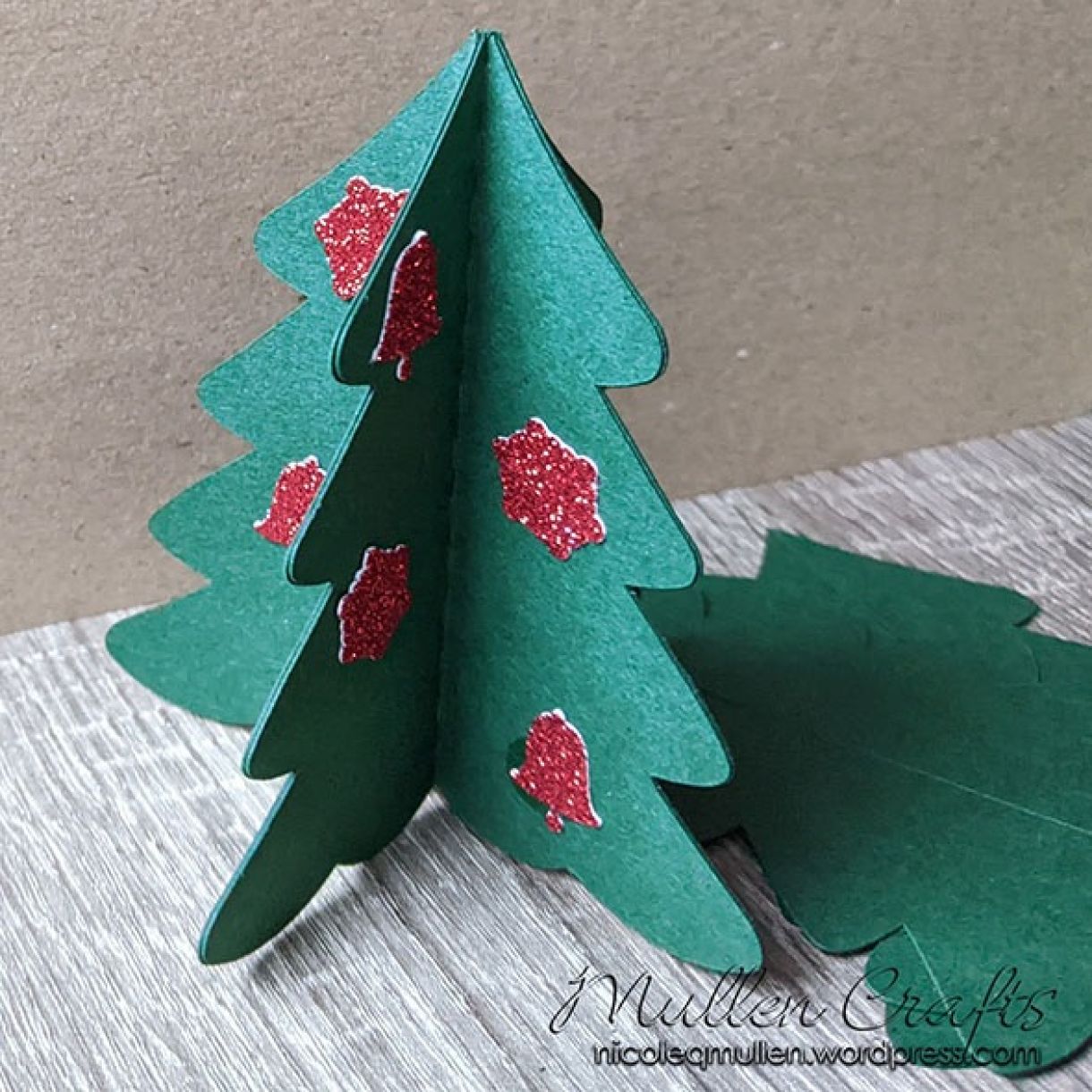 You could add a loop of twine or thread to the middle of the trees as you are gluing them so that you could hang these as a decoration, or a 3D gift tag. They are very dimensional and fun!