Intricate Die Cut Valentines Day Card
0
Posted on 13th February 2022 by Terri Kelly
Filed under Card Making Ideas, Seasonal Crafts, Valentines Day Crafts, Papercraft Disciplines And Techniques, Die Cutting Techniques, Design Team
I've had this beautiful edger die for a while and not used it, so with Valentines Day just around the corner I thought it would be perfect for a card.
I cut 2 rectangular pieces of pink card around 4.5 by 5.5 inches and taped my die down nearest the right hand side and ran it through my die-cutting machine. I did this twice and stuck them together for extra strength, as the intricate details are quite delicate. I used my guillotine to trim the left side of the panel to be around 4 inches wide, in order to leave a nice gap on the right hand side.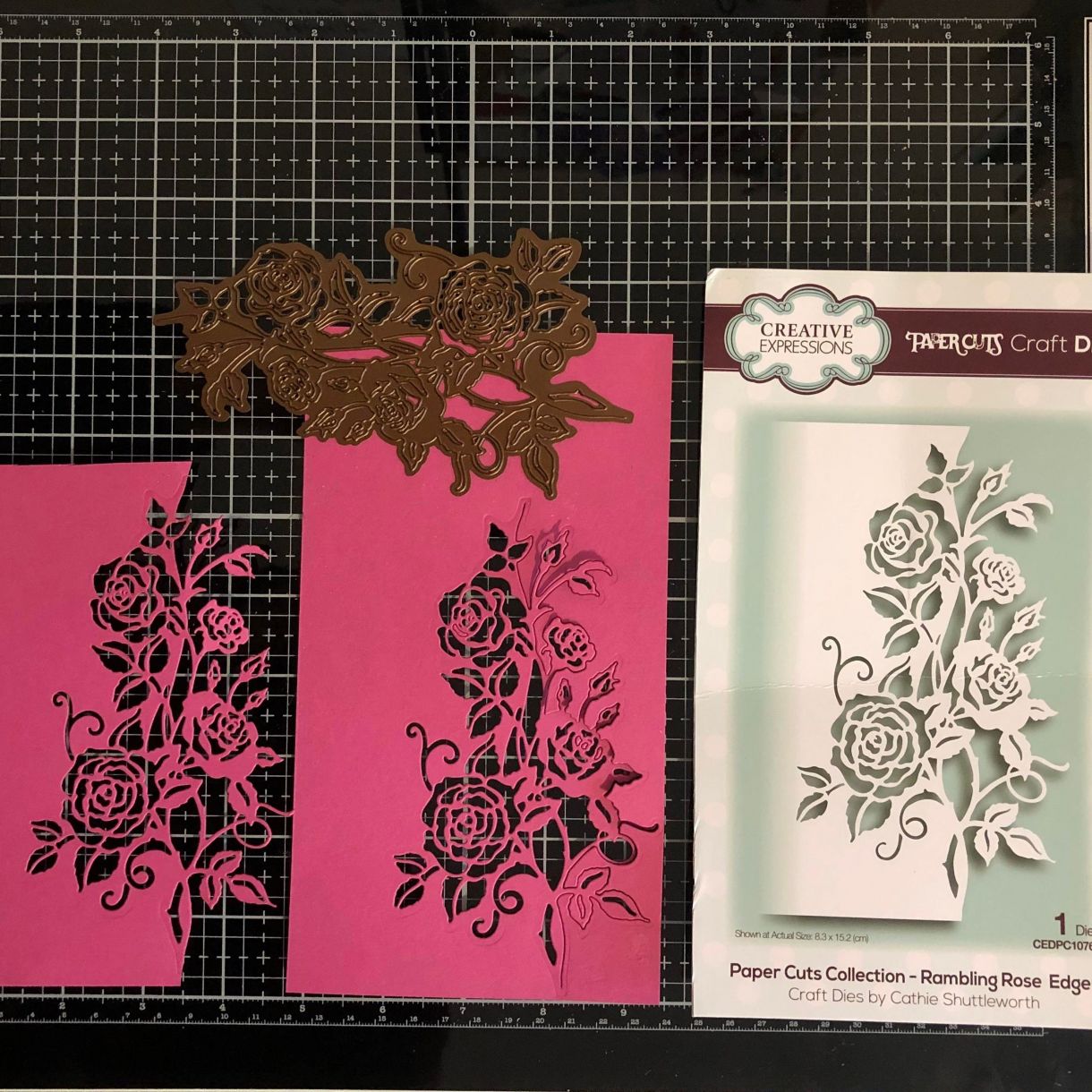 I then cut a piece of ivory card in the same way as above, to create a slight drop shadow, when gluing it to the back of the pink die cuts. I trimmed the edge off after adhering it to the pink panel. I the made a card base using a piece of beautiful single sided red pearlised card. This was perfect as the inside of the card was white, so I didn't have to cut and extra piece of white card to stick to the inside to write on. I cut the card to 4.5 inches by 11 inches and scored it at 5.5 inches.
I also added some foam tape to the back of the decorative top panel, so it would sit at a nice height above the red card and give even more dimension.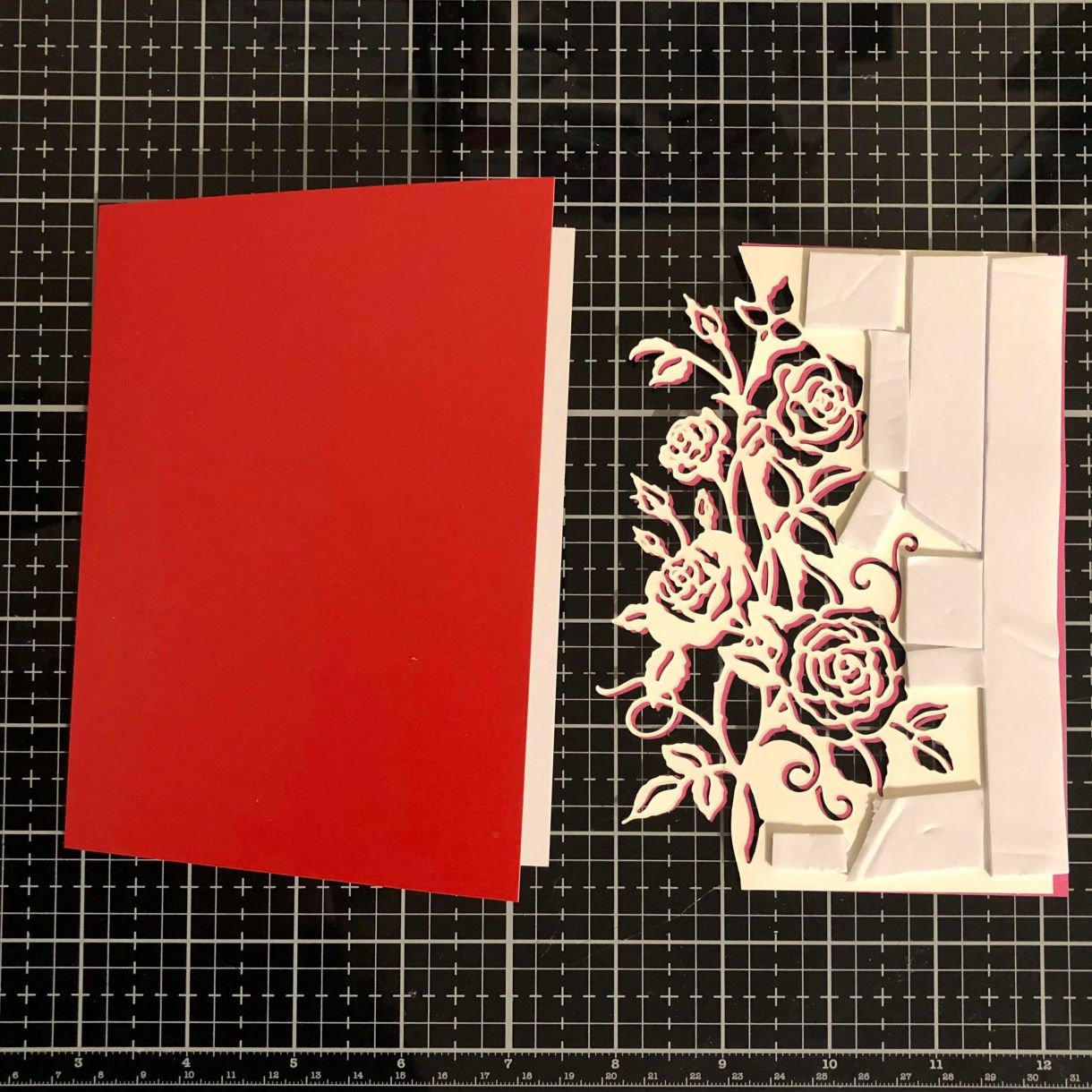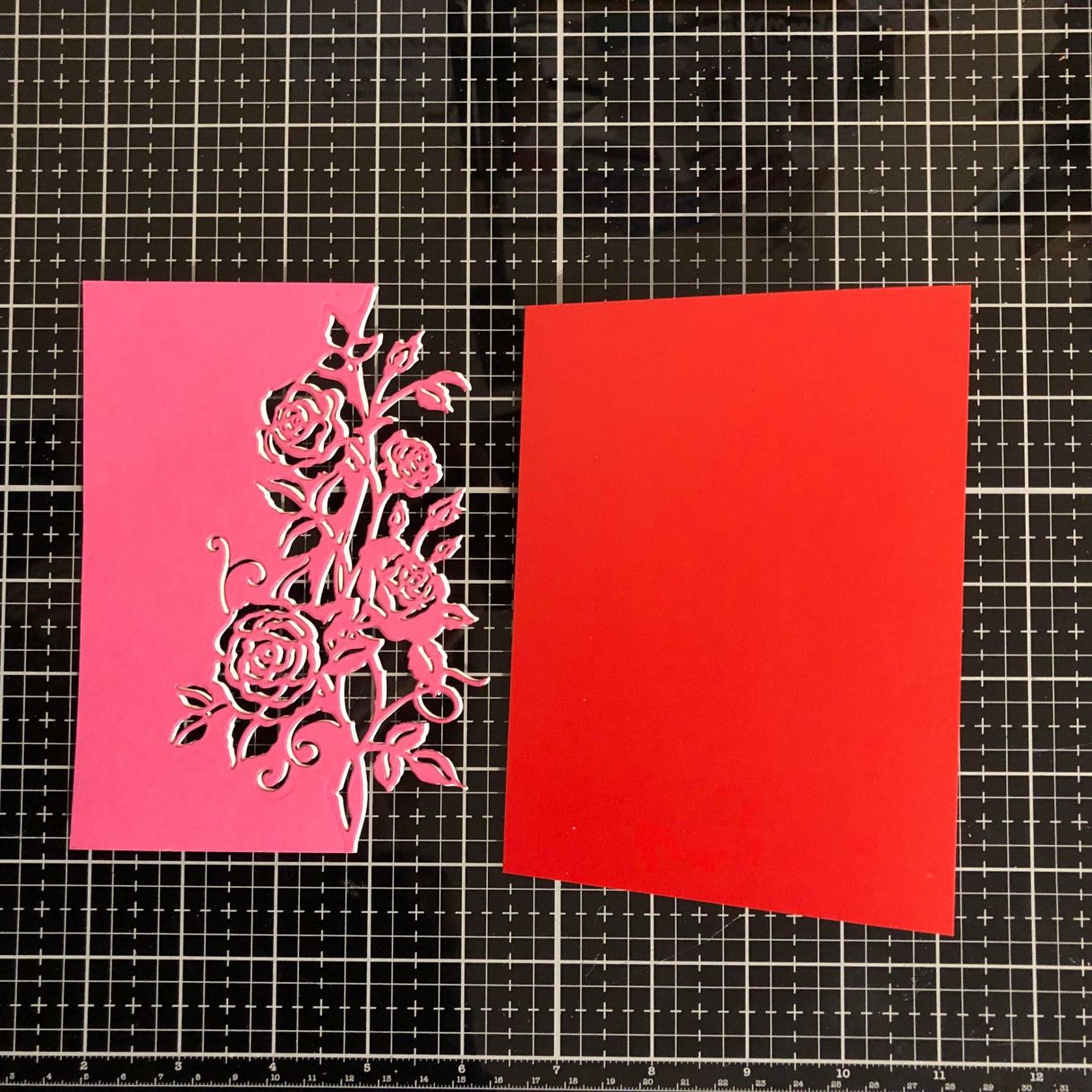 Before adhering the panel to the card, I heat embossed a lovely sentiment from a Simon Says Stamp Stamp Set I have, which says "Forever in love with you".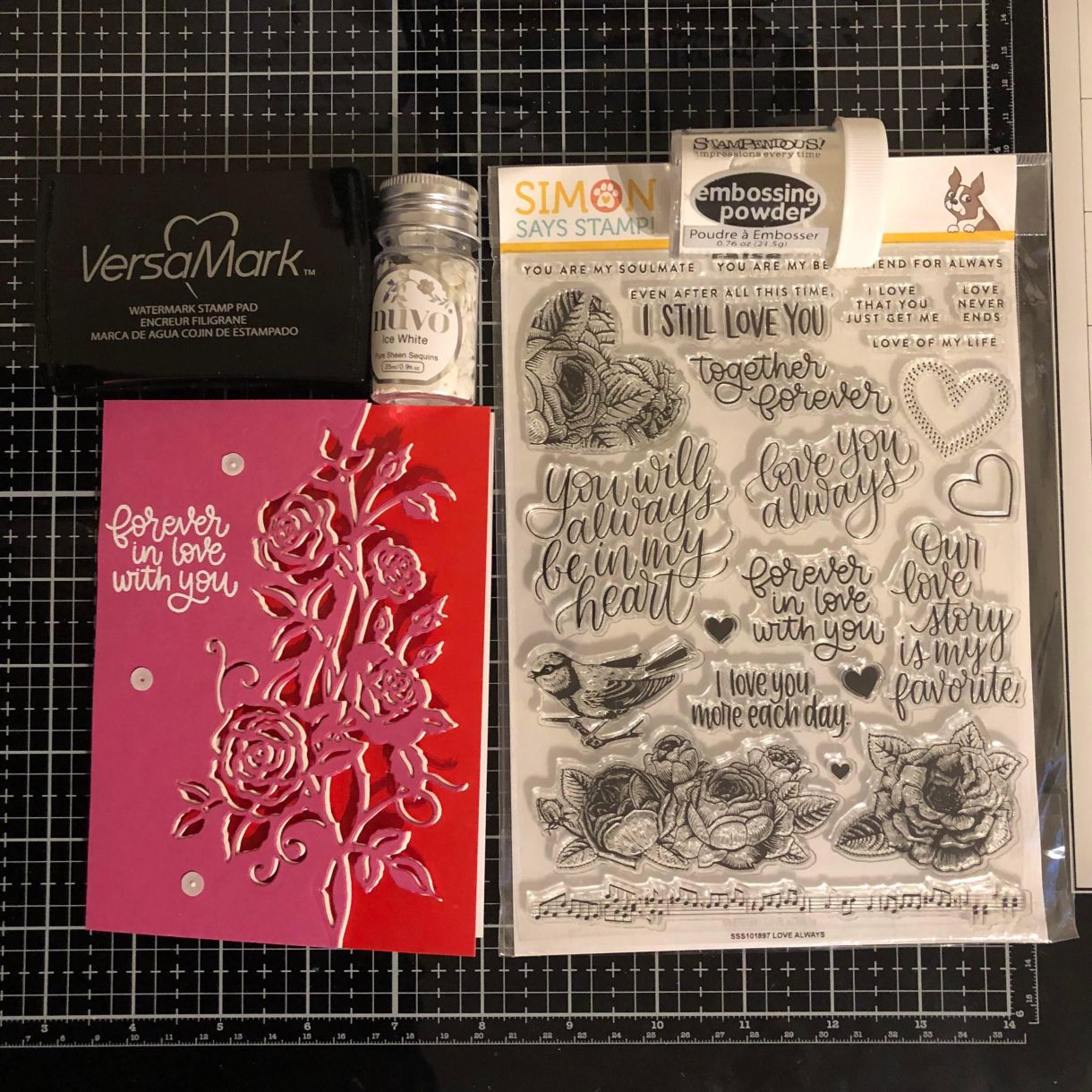 I then removed the paper from the double sided adhesive and added some wet glue on top of them. I like to do this as it gives a bit of extra "wiggle time" to allow for correct placement of the card panel onto the card blank. I finished off the card by adding 3 white sequins, to keep it nice and simple and the focus on the sentiment and the beautiful intricate die panel.
This card, though it looks like it took a long time to make, was quite easy and fairly quick too - the die does everything you need and when you have card stock as gorgeous as that sold at Papermill Direct, you can't go wrong!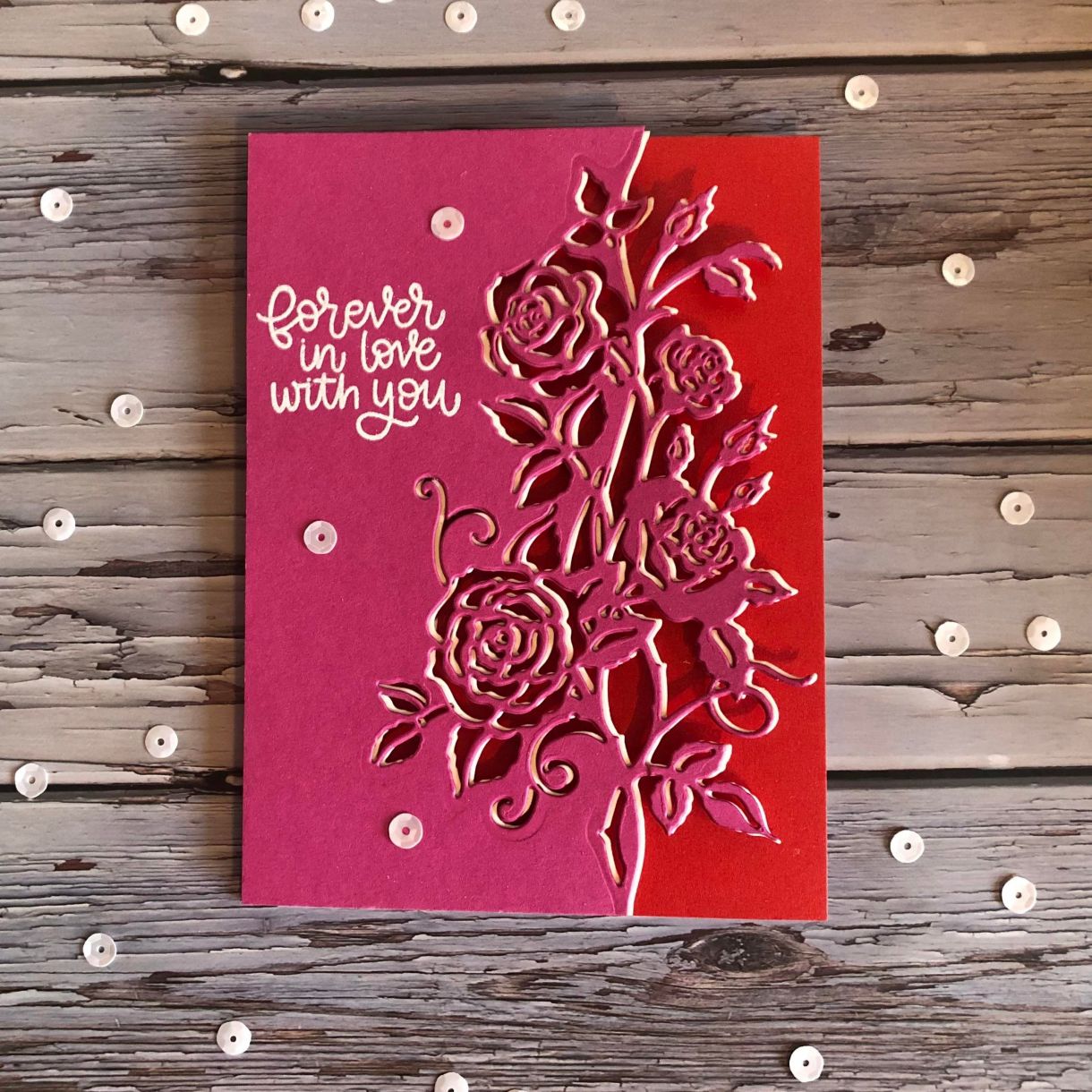 Happy crafting everyone and I'll see you again soon. Terri (Veegstez Creates)