Hey Santa!
0
Posted on 1st December 2023 by Nicole Mullen
Filed under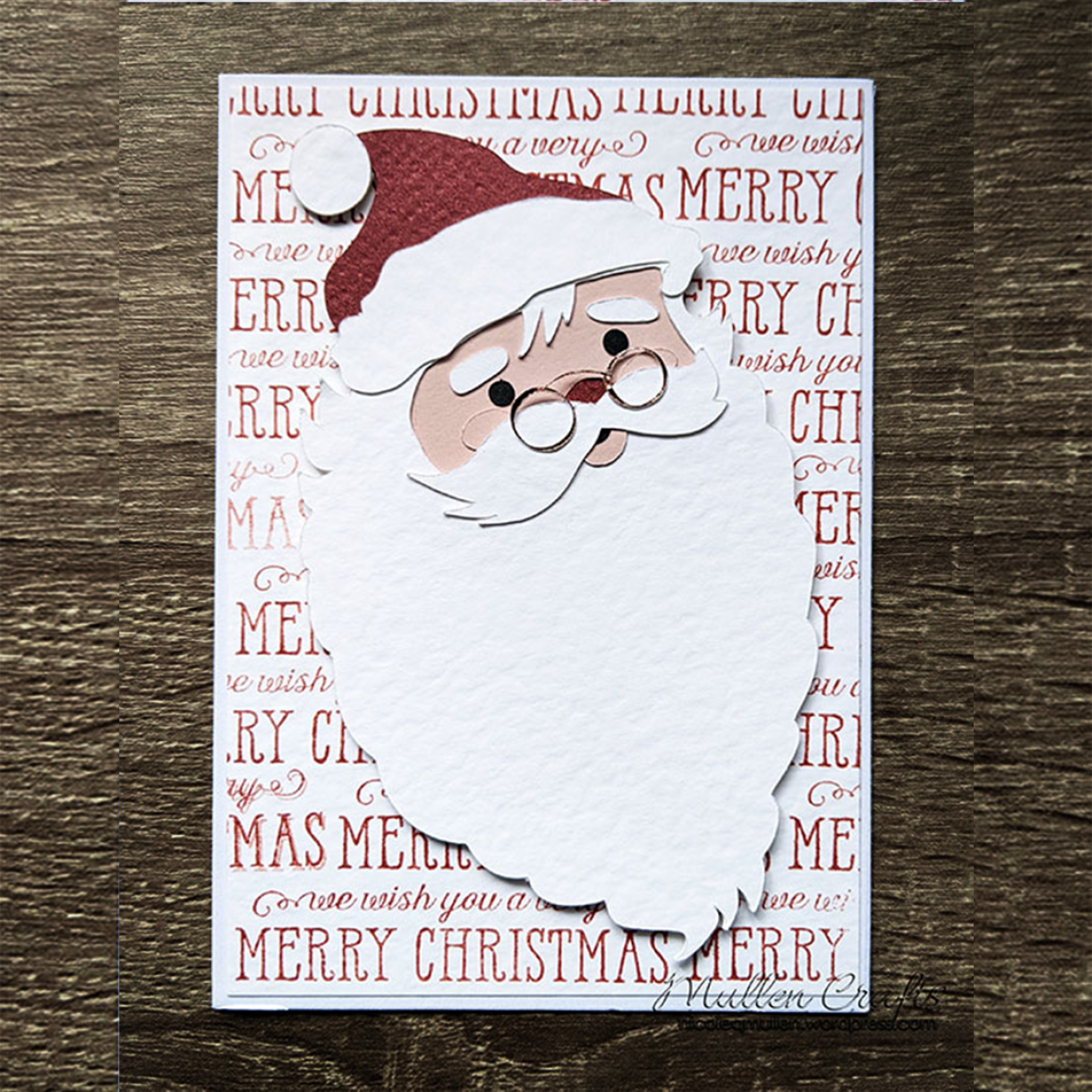 The sleigh bells are jingling in the distance, which means it's finally almost that special time of year. Yes, that's right, Christmas is around the corner, and before you know it, you'll be tucking into mince pies and gravy-covered stuffing! But before all that, there's a lot of prep work to do. There are presents to buy and wrap, Christmas markets to visit, work 'do's to attend, and, of course, cards to make and send.
Well, whilst we can't help you with your Christmas shopping, we can help you in the card department, which is exactly what we're here to do today. Here, we're showing you a step-by-step guide on creating a Hey Santa Christmas card, as well as an interesting exploration into the history of Santa-themed cards to give you insight into why we create this style of card today.
So, grab yourself a mug of hot chocolate and get ready to learn not only a piece of festive history but also how to delight your friends and family with this adorable Hey Santa card.
A Brief History of Santa-Themed Christmas Cards
Santa-themed Christmas cards rose to fame during the 19th-century Victorian era, aligning with Santa becoming a prominent symbol of Christmas. The public's fascination with this jolly, gift-bearing figure sparked an influx of Santa-themed cards. The early designs featured Santa in various forms: from a tall thin man to a jolly round figure we recognise today.
At the turn of the 20th century, advancements in printing technology led to mass-produced cards. Santa's image again saw an evolution, aligning more with modern depictions of rosy-cheeked cheer in a red suit. As these cards traversed geographies, the trend tapped into the shared cultural perceptions of Christmas and Santa.
Now, Santa-themed Christmas cards remain a favourite, continuing to capture the magic of the festive season. Modern designs incorporate various styles, from traditional to playful, meeting the diverse tastes of the global audience. From their 19th-century inception to today's digital realm, Santa-themed Christmas cards uphold a long-standing tradition, bringing joy and a sense of togetherness every festive season.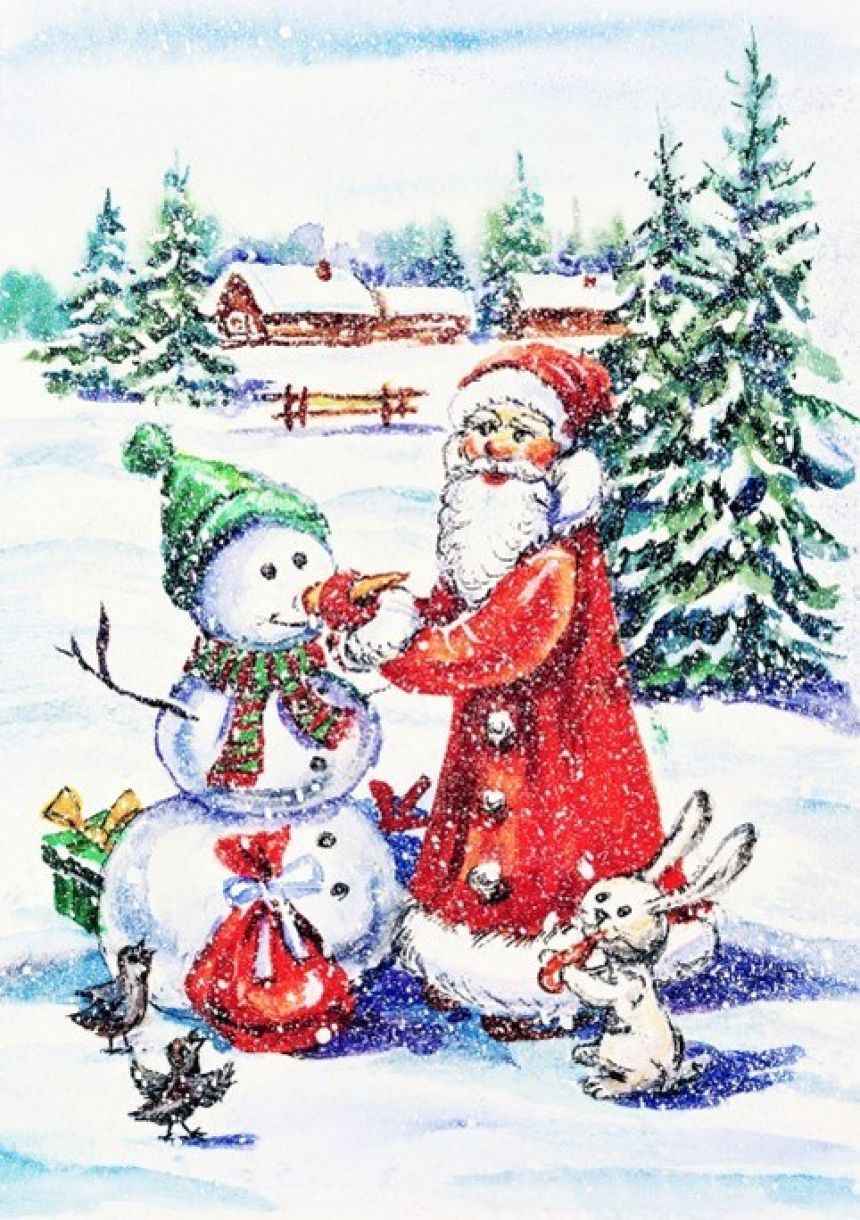 Why Make A Santa-Themed Christmas Card?
Popping to the shop and buying a Santa-themed card is very easy; however, we like to do things differently here. Crafting your own cards is beneficial for so many reasons, for example:
Traditional Appeal: Santa Claus is a classic symbol of the Christmas season. Incorporating Santa into your holiday cards taps into this timeless tradition and resonates with many people, making your cards instantly recognisable and festive.
Personal Touch: Handmade cards, including those that are Santa-themed, allow for a personal touch that store-bought cards often lack. This can make your recipients feel extra special and appreciated.
Creative Expression: Making your own Santa-themed Christmas cards allows for creative expression. You can experiment with different art mediums and techniques, all while designing around a fun and beloved theme.
Unique and Varied Designs: Even if you stick with the Santa theme, each card can turn out different and unique. This can make the process more enjoyable and the cards more individualised.
Proactive and Time-Saving: Making a Santa-themed Christmas card at home can be faster than waiting for ordered cards to arrive in the mail. This can be especially beneficial if you're sending out a lot of cards and are in a bit of a time crunch.
Remember, making your own Christmas cards, Santa-themed or otherwise, will be a fun and rewarding process that allows you to add your own personal touch to your holiday greetings. So, why not give it a try?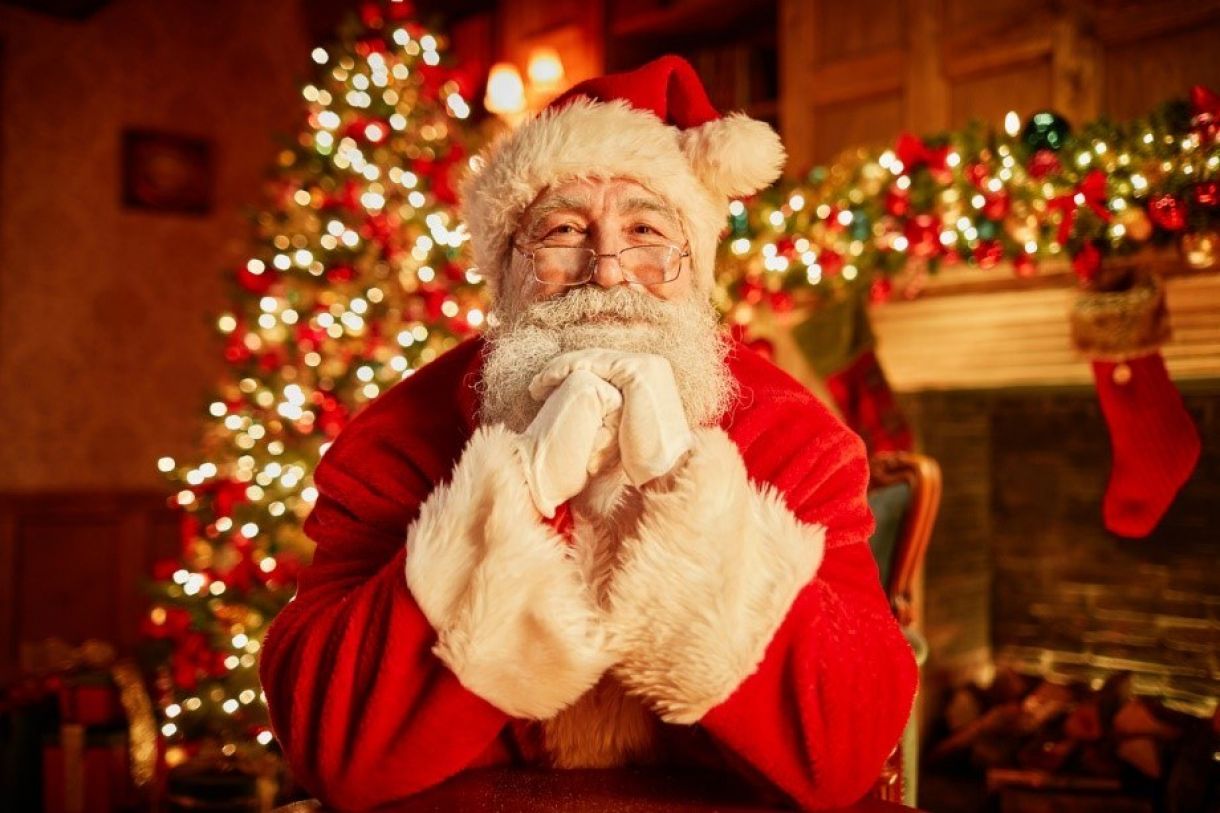 What Can I Do With My Card Afterwards?
Apart from the exciting and creative experience of crafting a card, one of the best parts of handmade cards is that there are so many things you can do with them afterwards. For example:
Christmas Card Display: Your Santa-themed card dazzles as a festive decoration. Showcase it on mantels or hang it with the Christmas lights.
Christmas Keepsake Box: Store your card in a keepsake box. It serves as unique memorabilia of Christmas past.
Craft Materials: Recycle your card. Use it for crafting next season's cards, gift tags, or ornaments.
Scrapbooking: Include the card in a scrapbook. It serves as a vibrant, seasonal addition.
Photo Frame: Frame the card. It then transforms into a Christmas-themed piece of art.
Each card holds sentimental value and can be cleverly used long after Christmas ends, meaning you can enjoy your creation (or any that are sent to you) for years to come.
How to Make Your Hey Santa Christmas Card
So, are you ready to get stuck into making a Hey Santa Christmas card? Nicole is here to provide a step-by-step guide.
I love making cards with one image or element as the key focal point. On this card, Santa is that focal point! I used: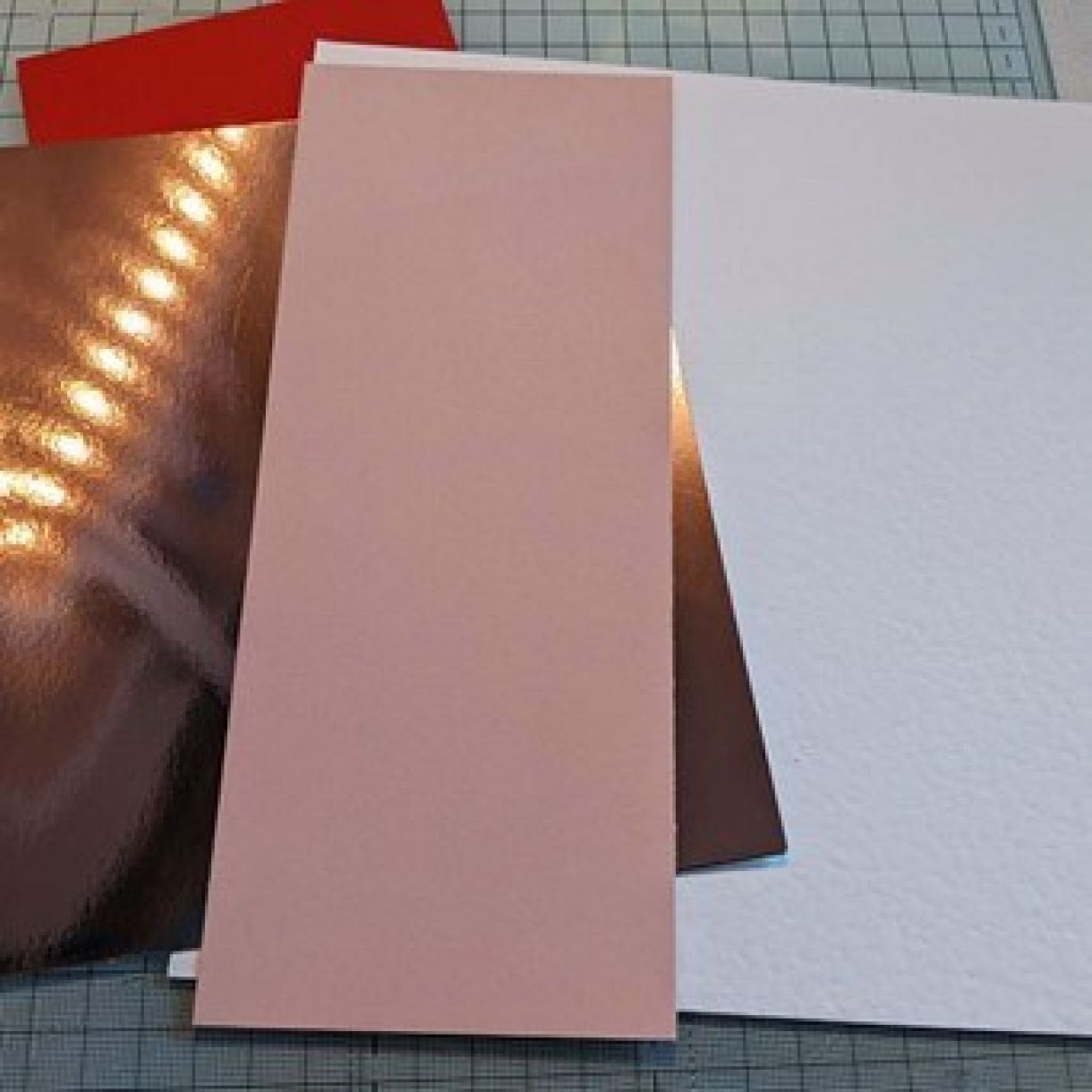 I started my card by creating a mat for my card base from the Hammered White card. Knowing I wanted a large image as the focal point on my card, I knew adding a sentiment would detract from this, so my solution was to make the background the sentiment. To do this, I repeatedly stamped my sentiment on the background in red ink.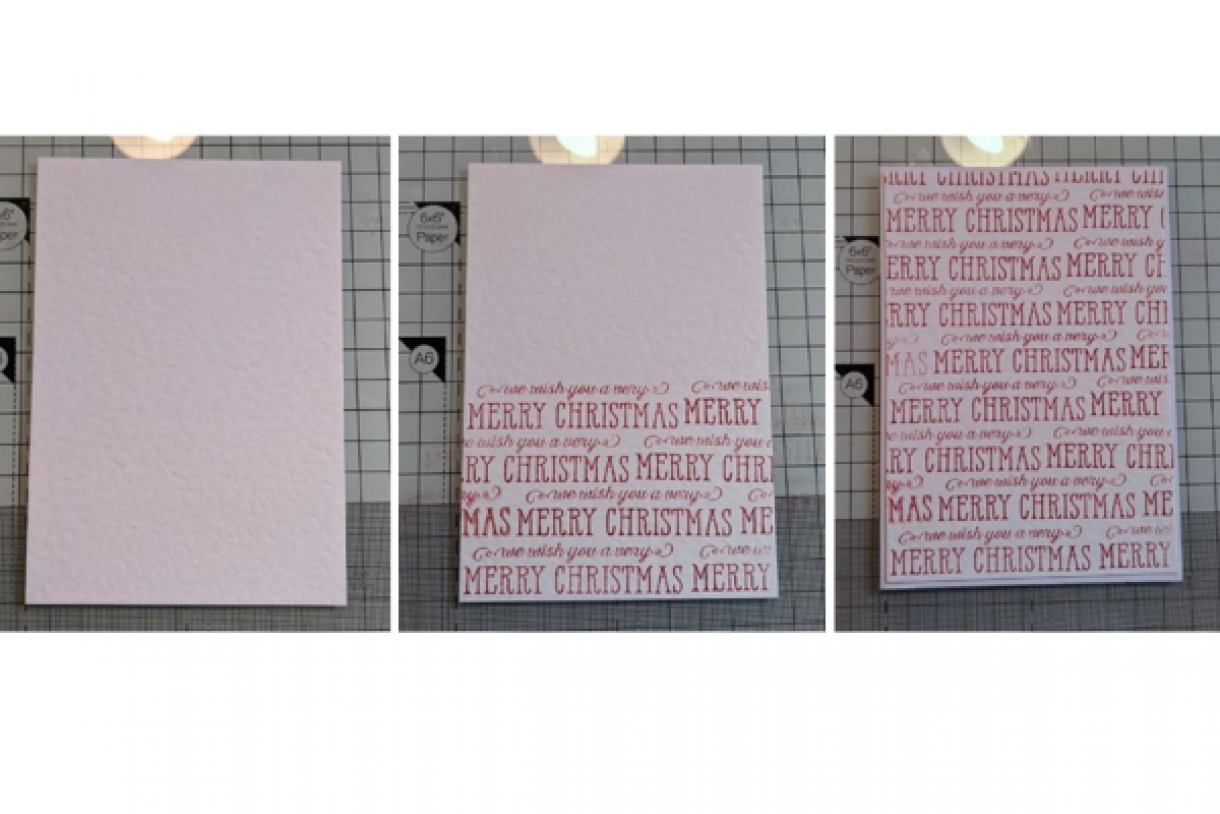 You can mix and match sentiments for this, creating an abstract pattern or do a more linear pattern like I did below. This panel got added onto a hammered white card blank.
I used my Silhouette to cut out a Santa to be assembled. You can die cut, stamp or print. Putting this one together certainly took a while, but it can be fun to focus on it with some music or a video on in the background!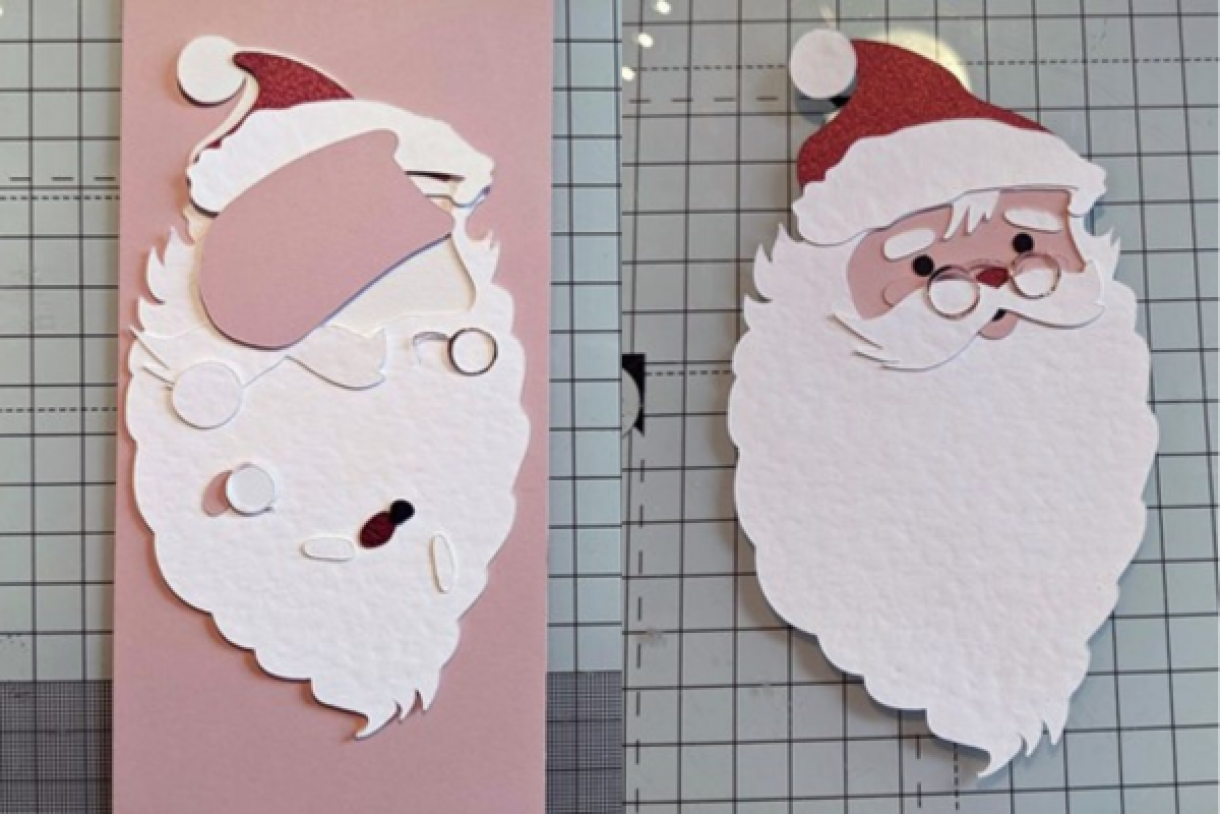 Once my Santa was done, I added him onto my card with foam tape and the card was done!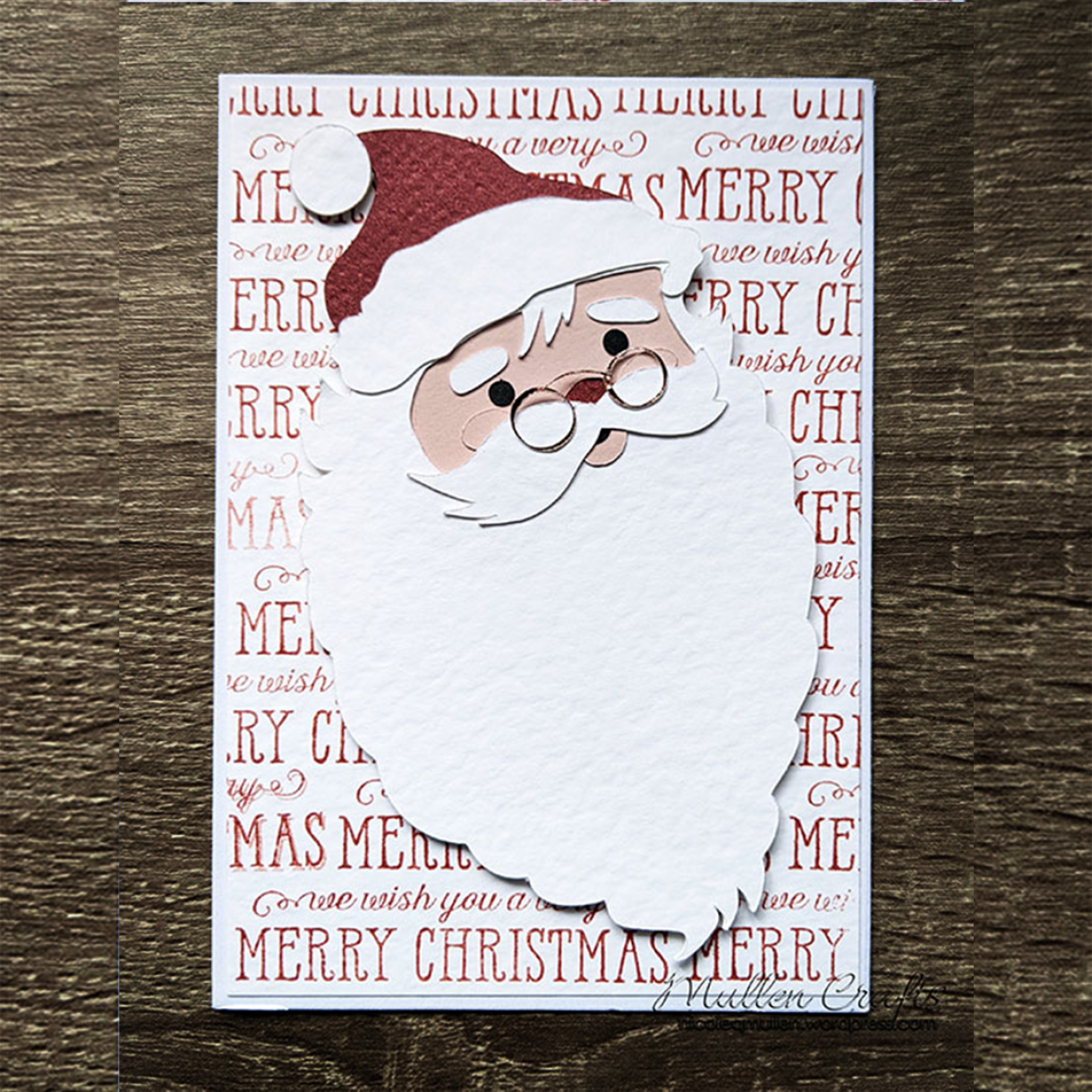 If you enjoyed making this Hey Santa card for yourself, please check out our blog for more Christmas-themed crafts. And, you can find all the card-making supplies you'll ever need here at Papermill Direct; we're your one-stop shop for all things Christmas crafting.