Happy Birthday Card A Royal Birthday
0
Posted on 11th June 2021 by Jane Taylor
Filed under Projects And Cards By Type, Happy Birthday Card Ideas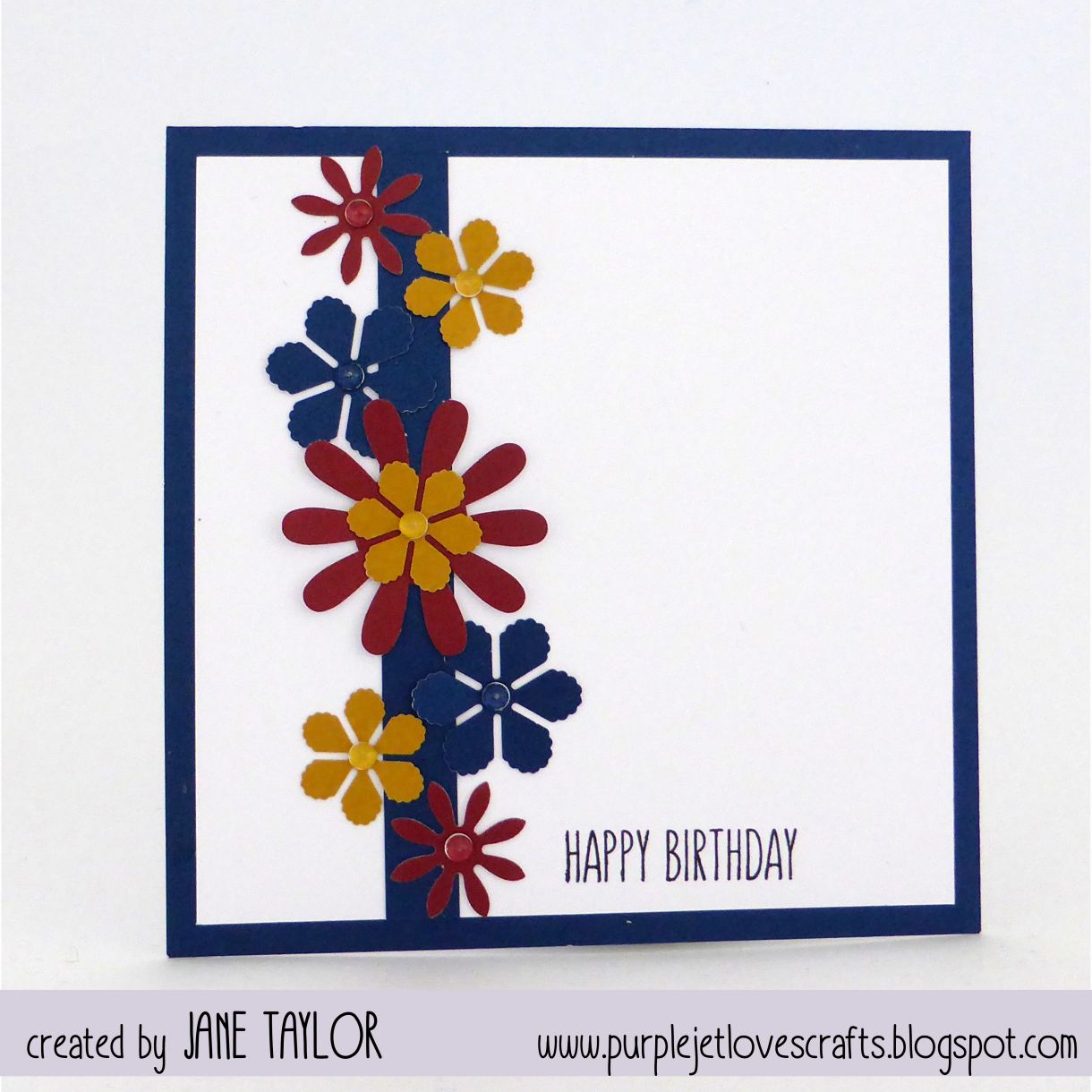 Have you seen the gorgeous collection of Royal Pure Pearl card stock in store at the moment? Well I couldn't resist and used it to create this fun and simple birthday card.
To re-create this card you will need from Papermill Direct:
Royal Pure Pearl card in red, blue & gold
Super smooth white card
To finish off you will need:
flower punches or dies
a greeting stamp or peel off
gems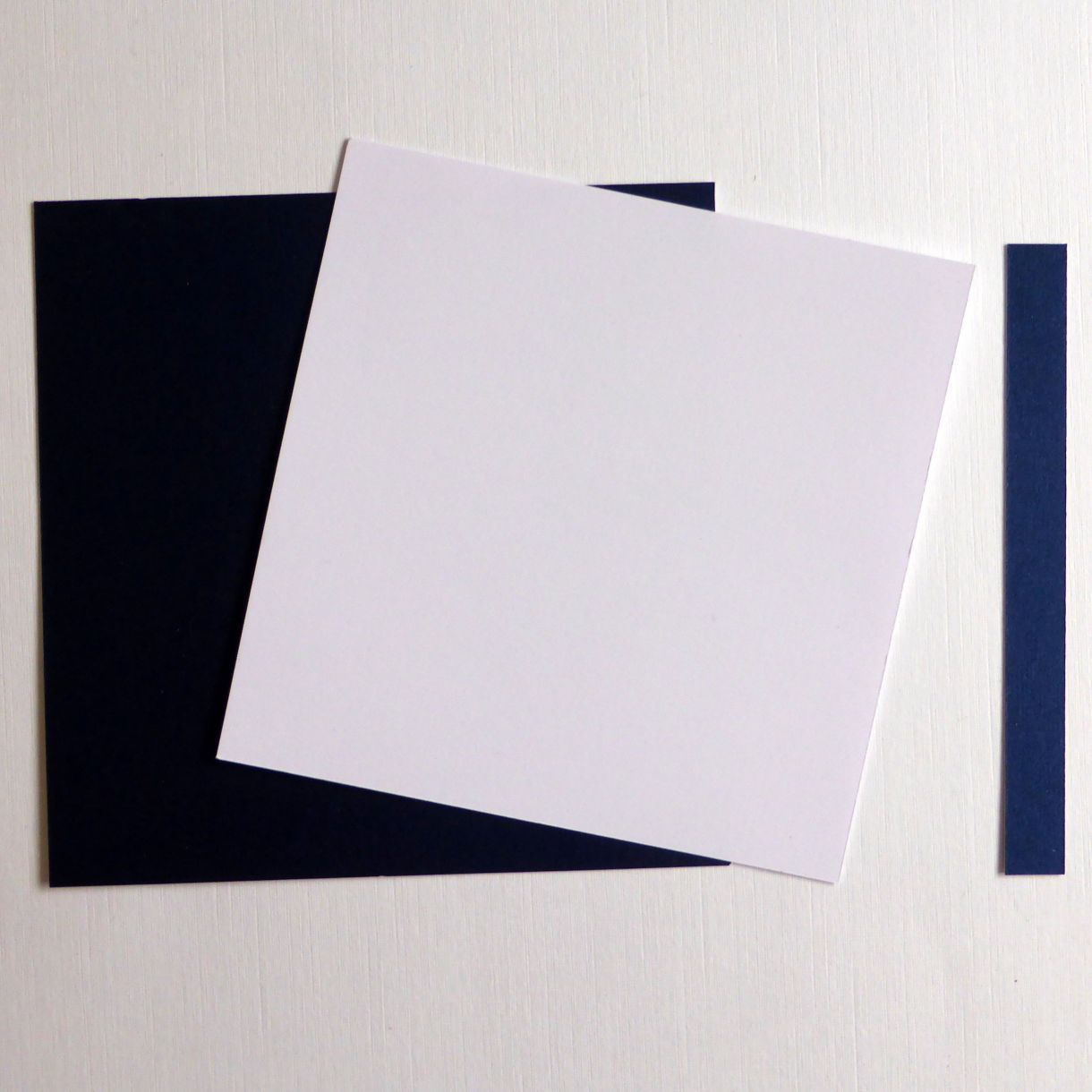 Here's how to make it:
Cut a 5.75" square from the blue pure pearl card.
Cut a 5.5" square from the smooth white card and mat it onto the blue.
Punch or die cut a selection of different sized flowers from the red, blue & gold royal pure pearl card.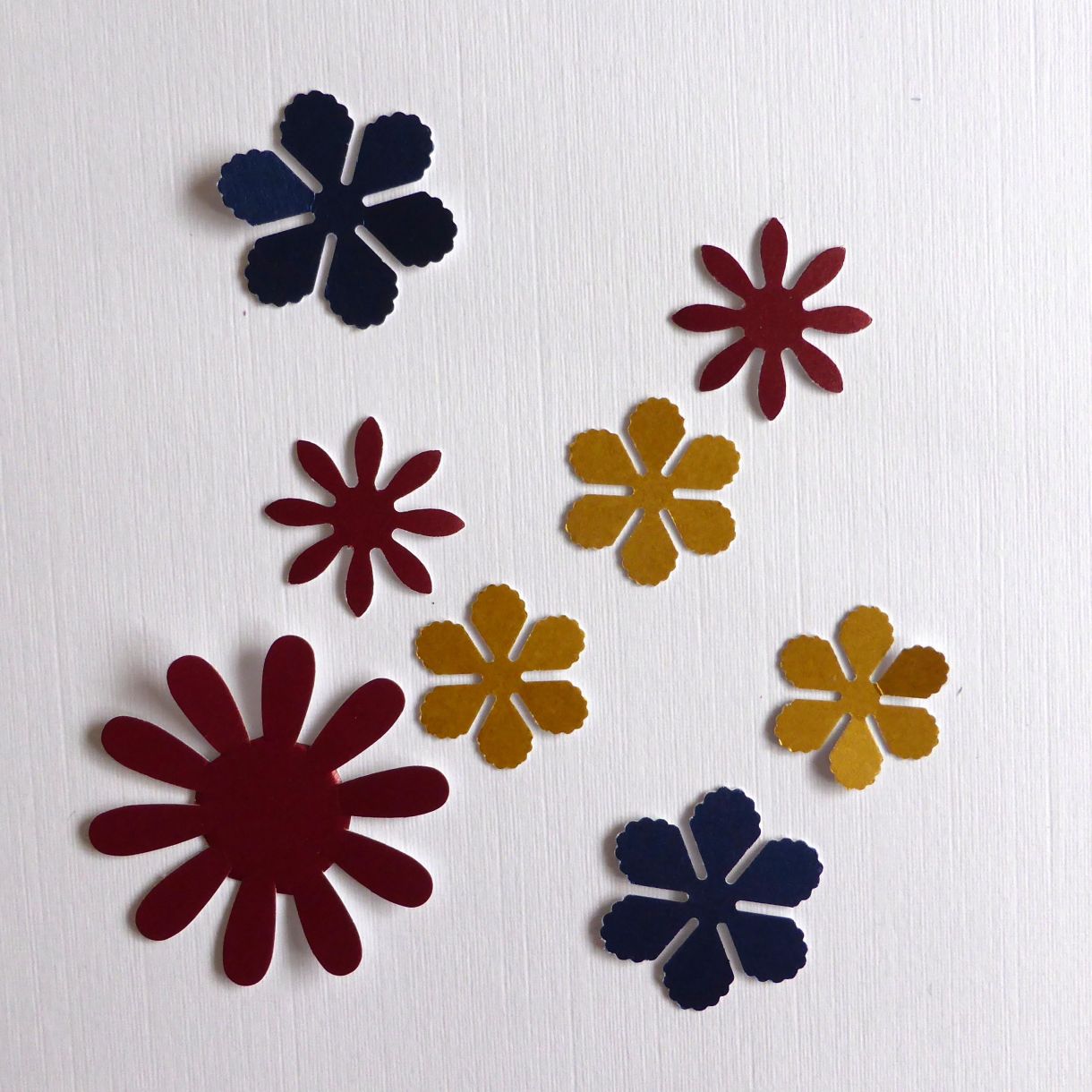 4. Cut a 5.5 x 0.5" strip of blue royal pure pearl card.
5. Adhere this strip to the front of the card.
6. Adhere the punched flowers to the strip. Start with the largest in the middle and work up and down the strip in size order.
7. Finish off the card by adding a stamped greeting and gems to the centre of each flower.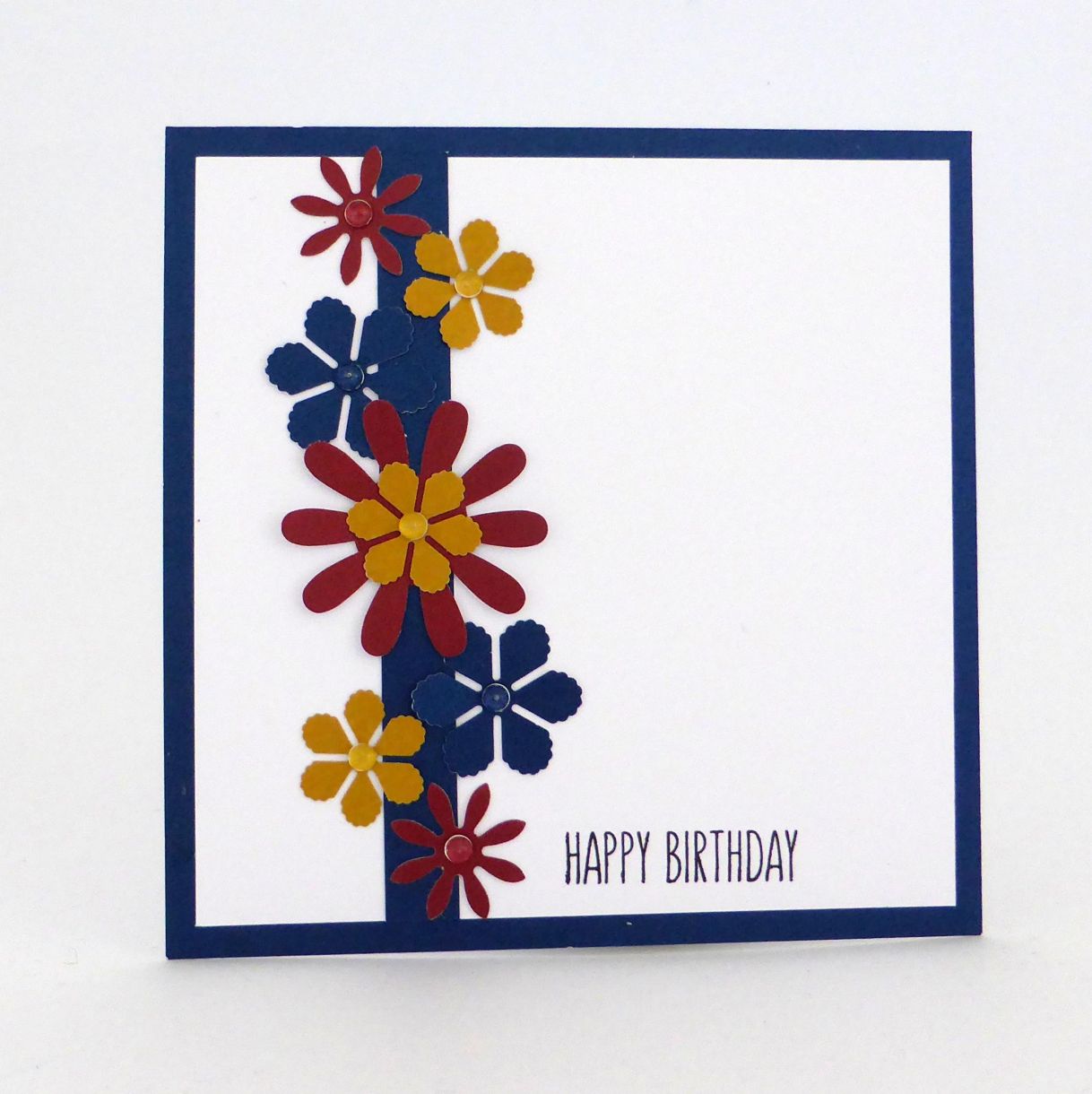 How simple but effective is this card? And the sheen and glimmer of the Royal Pure Pearl card is awesome.
Remember to share your creations using Papermill Direct goodies on social media using #papermilldirect.
Thanks for looking today. Stay safe and keep crafting!
Jane x