Card Ideas for Father's Day
1
Posted on 11th June 2021 by Papermilldirect
Filed under All Papercraft Tutorials, Seasonal Crafts, Fathers Day Cards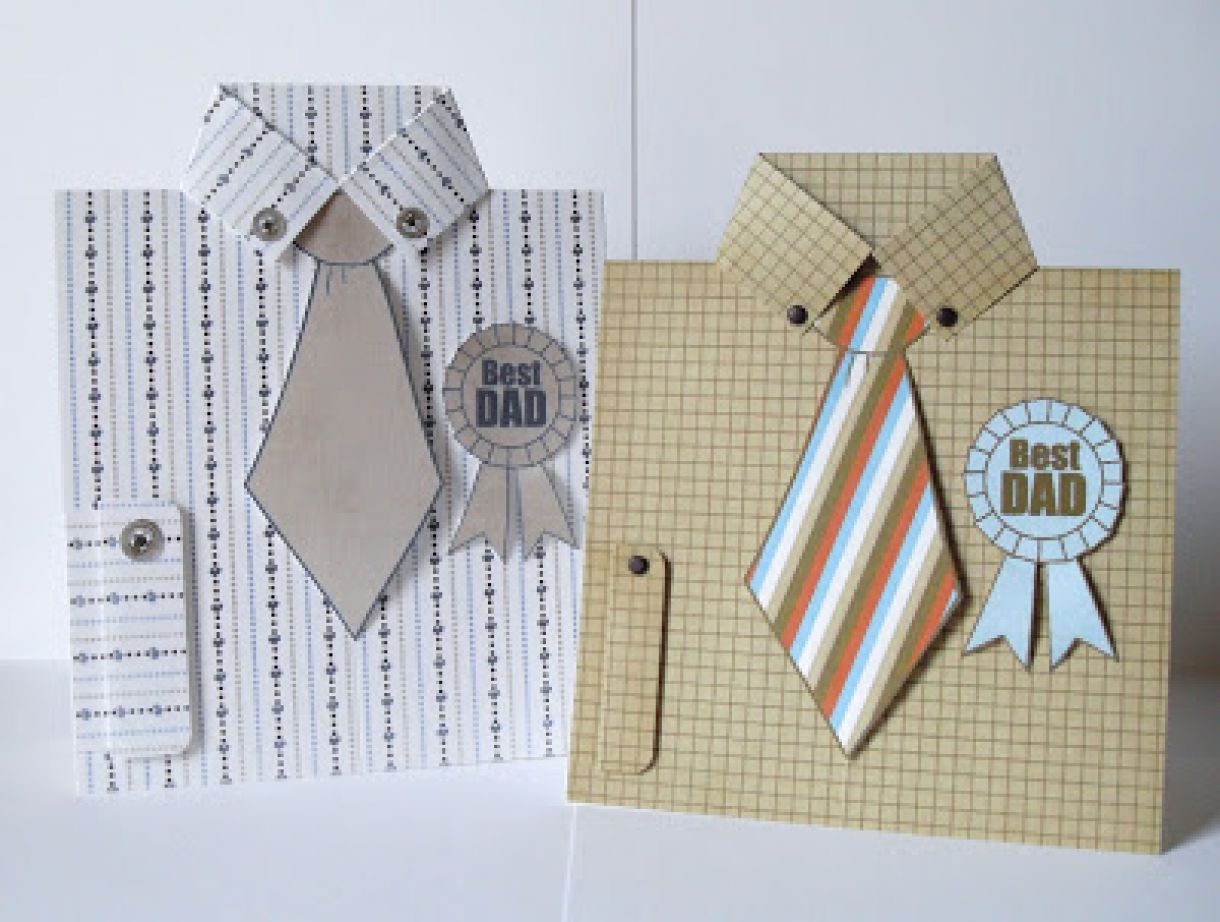 Handmade Fathers Day Card Tutorial by Kerry Cox
Fathers Day for 2021 is the 20th of June - Don't forget!
Make your Fathers day card really special this year and make it yourself! Why not use the great dads shirt card tutorial from our Design team member Kerry!
Why You Should Make Your Father's Day Card
We think that sending a personal card that has been handmade by you or your kids means so much more than popping to the local supermarket and picking up a card that hundreds of other dads will receive. Especially true if your kids make it for your partner / husband. Buy a few craft supplies, card glue and maybe a few buttons, lay them on the kitchen table and let the kids get creative. No Dad will care if the card is a littly sticky or wonky - he'll love it more!
What You Need to Make Your Card
All you really need to make your own DIY Fathers day card, is some card and some inspiration and we have both for you! You can buy small boxes of card from us in and we let you Pic n Mix the colours - it's good value for money and you'll have plenty left for teachers cards, birthday cards and Christmas cards too! Alternatively (if card making is not your thing) head over to one of the handmade market places like Etsy or Folksy and search for 'Handmade Fathers day cards' you will find lots of card designers who will happily create a bespoke card design just for your dad - but don't leave it too long as many are very busy with commissions at this time of year! We've created a Pinterest board and we'll be adding ideas over the next week or two - we'd love you to share the cards you have been making already, including any handmade cards you have for sale. So please leave a comment with a link or post them on our Papermilldirect Facebook page.