For My Mum | Mothers Day Card
0
Posted on 29th February 2020 by Sandra Dunne
Filed under
Hi all. Today I am sharing a card I made for Mother's Day. It could also be used for a Birthday card. The card measures 5.25" square and is a shaker card.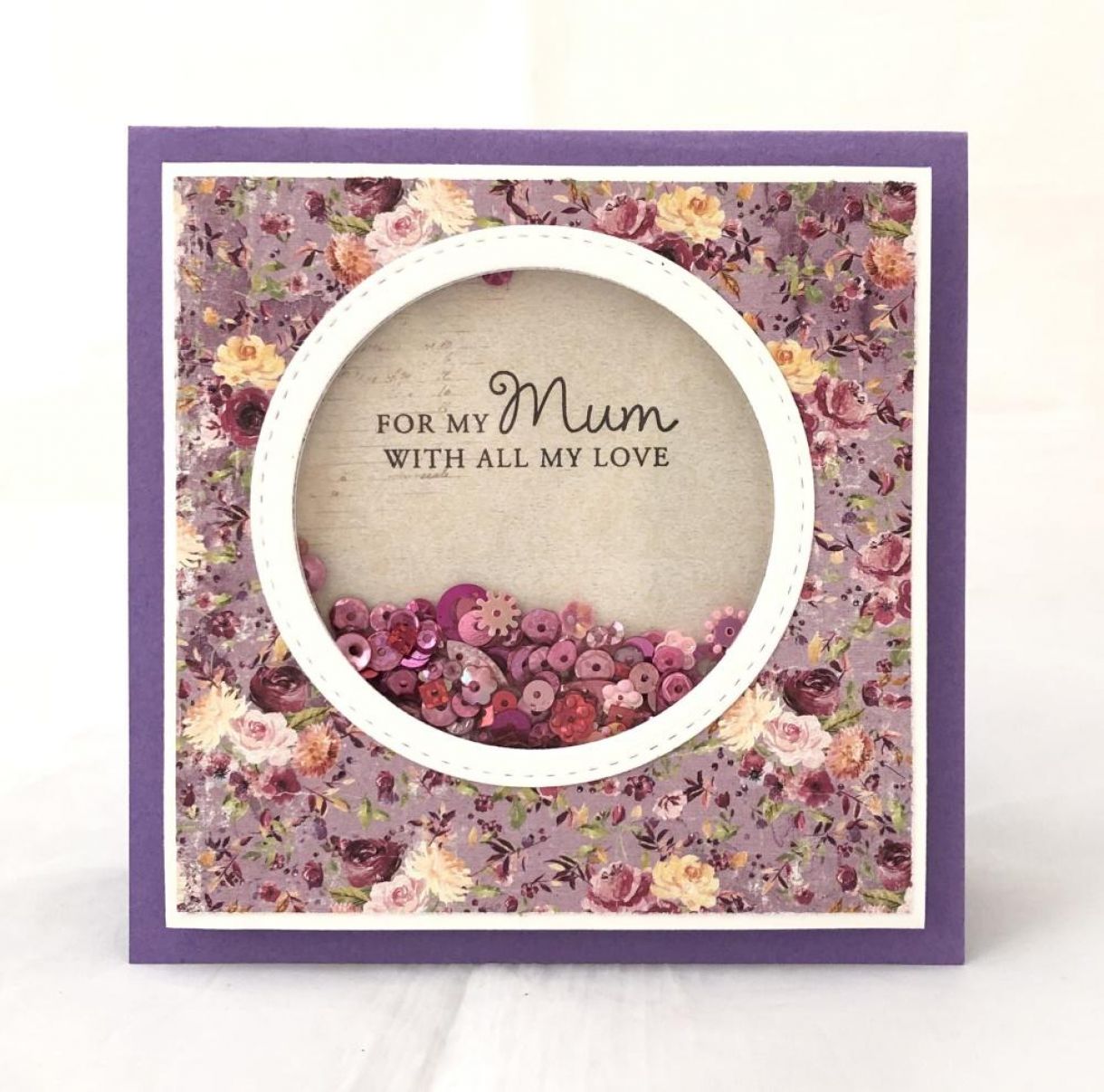 To make the card base, cut a piece of card measuring 5.25" x 10.5", score on the long side at 5.25" and fold in half.
The front panel is made up from white card measuring 4.75" square and patterned paper measuring 4 5/8" square. The circle opening is 3" in diameter.
When making a shaker card I like to use two pieces of acetate to sandwich the shaker filler. I cut two pieces of the acetate (4" square) and adhered one behind the circle, then I applied the foam tape around the circle, ensuring there are no gaps for the shaker mix to fall out. I poured in the shaker mix and adhered the second piece of acetate to the foam tape, sealing in the mix.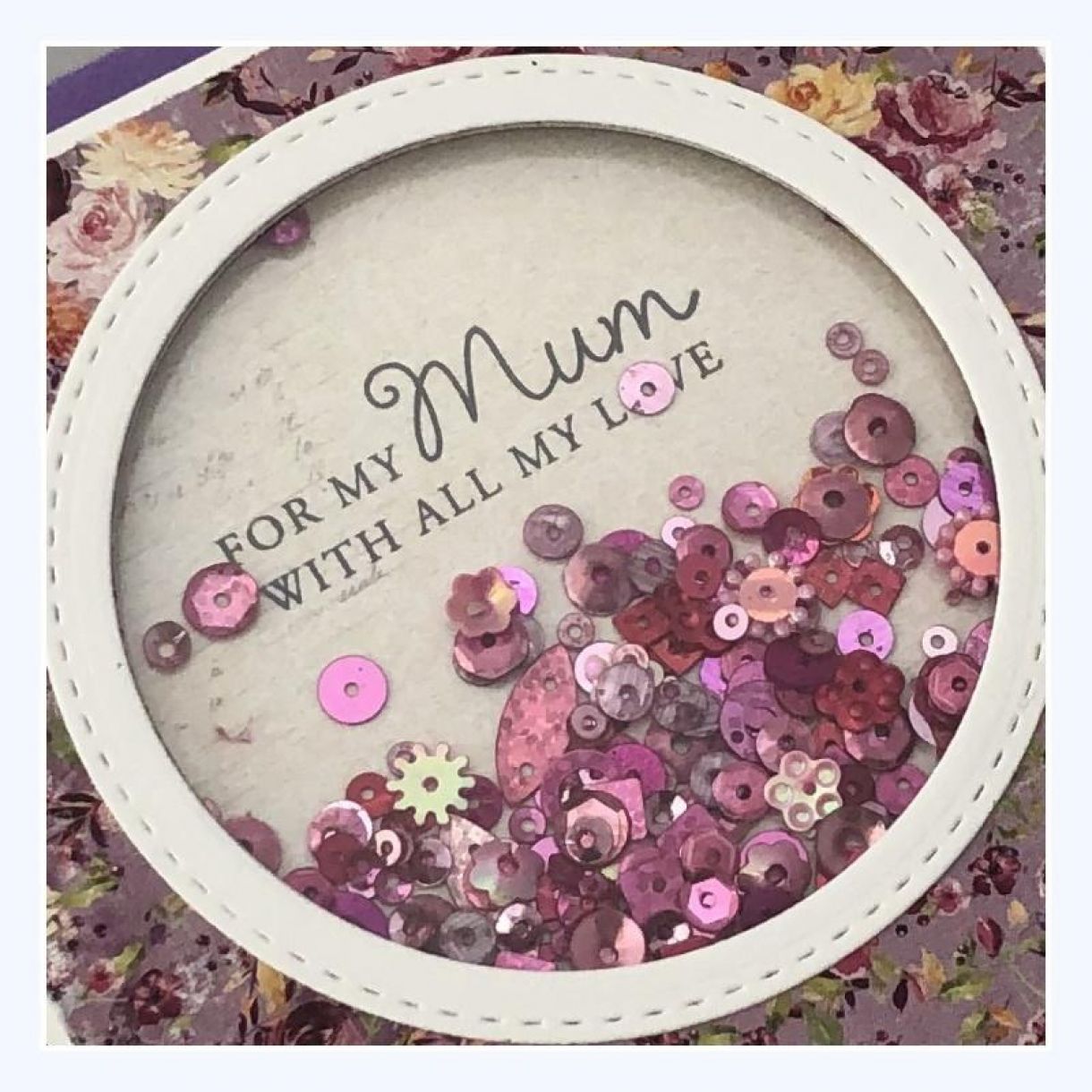 The sentiment is from Waltzingmouse Stamps who, sadly closed their doors a few years ago, but always had the best sentiments.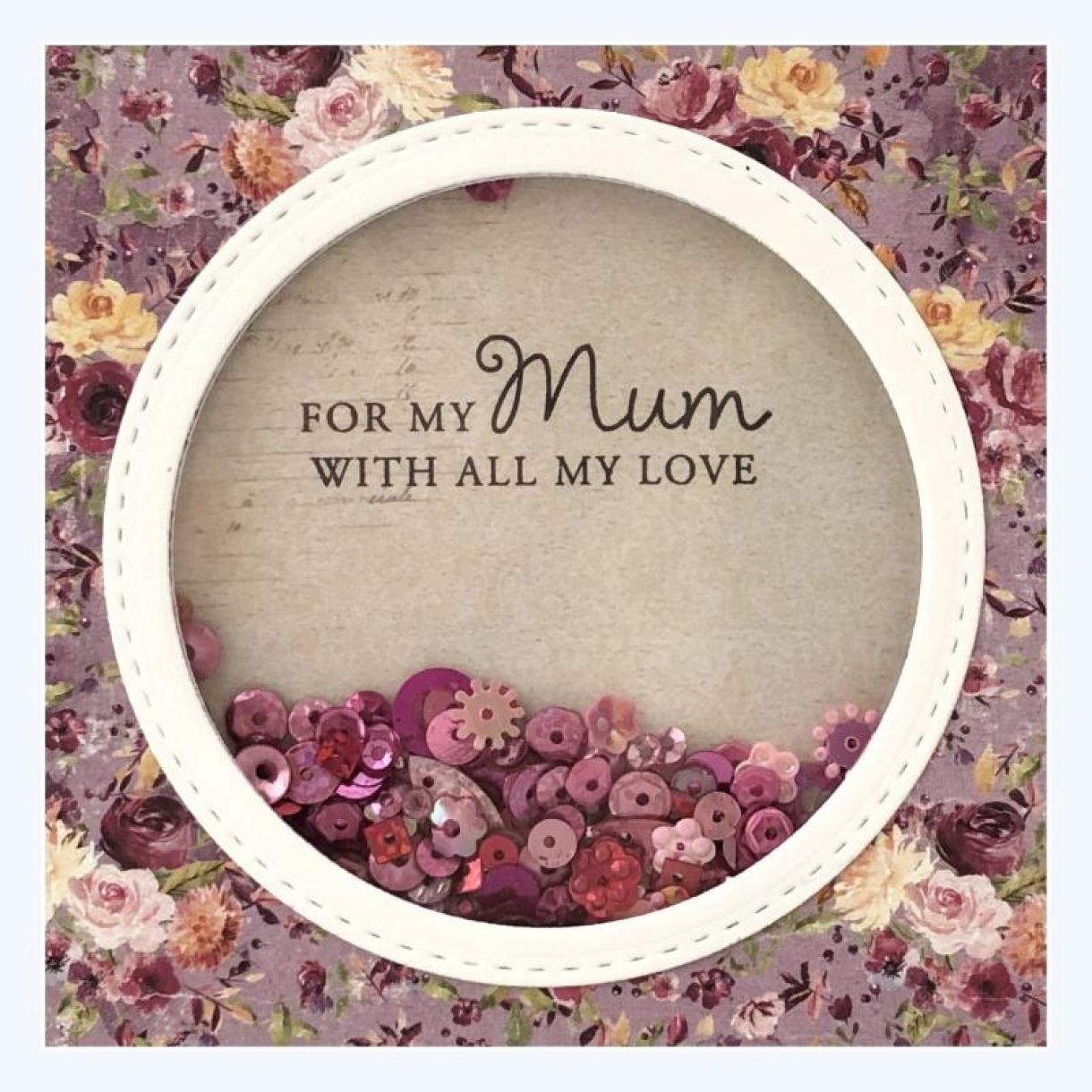 That's it from me for today. Be sure to share your creations over on our Facebook Community group.