Foiling Machines - A Review Of The Go Press And Foil Machine
1
Posted on 25th September 2018 by Sylvia Ames
Filed under Card Making Ideas, Design Team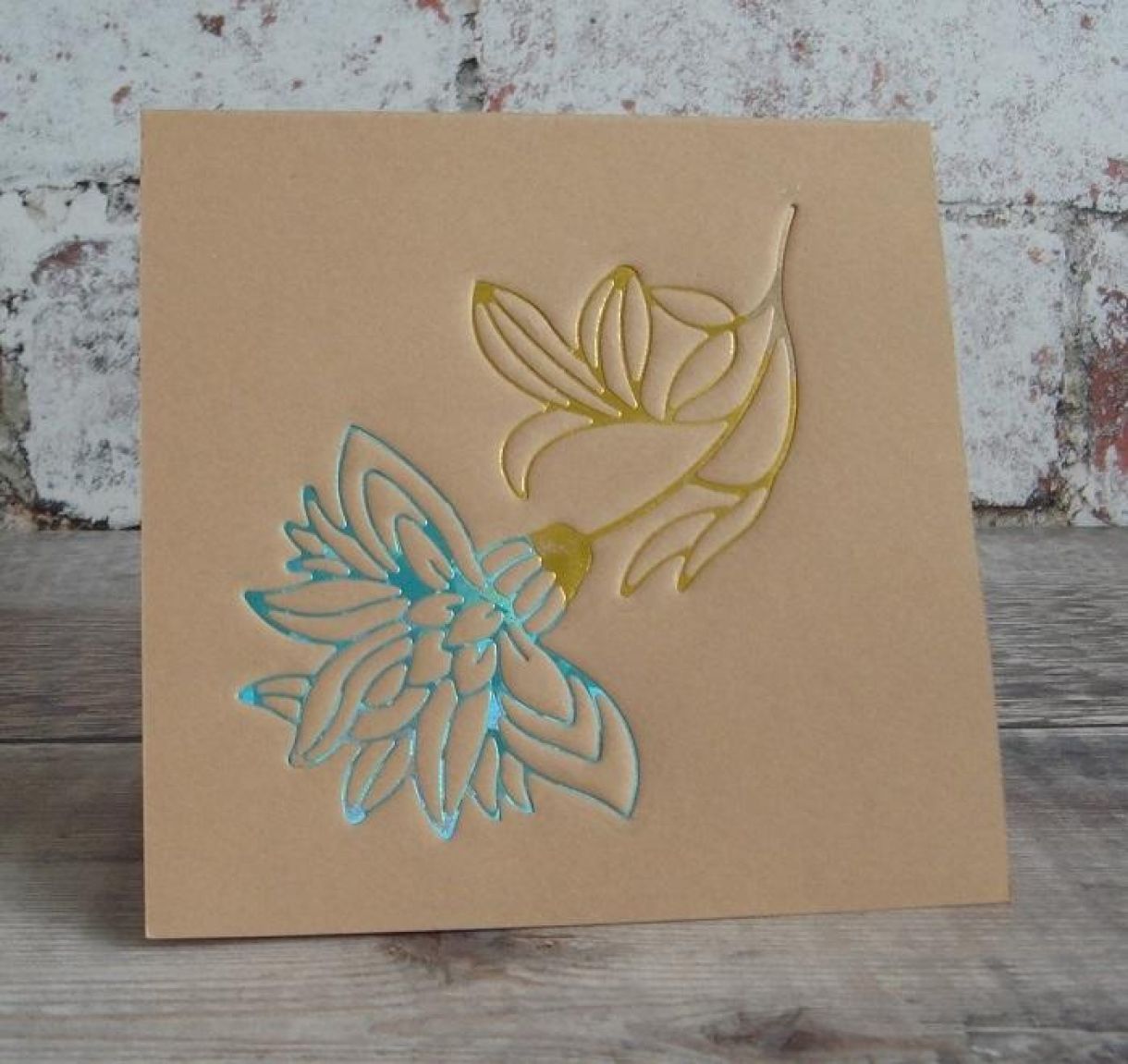 Hello, Sylvia here with a review of the Couture Creations Go Press And Foil machine. After publishing a few posts using foiling and letterpressing I have had some of you lovely crafters ask for more details about the machine, any tips which may help and which card I use to foil onto.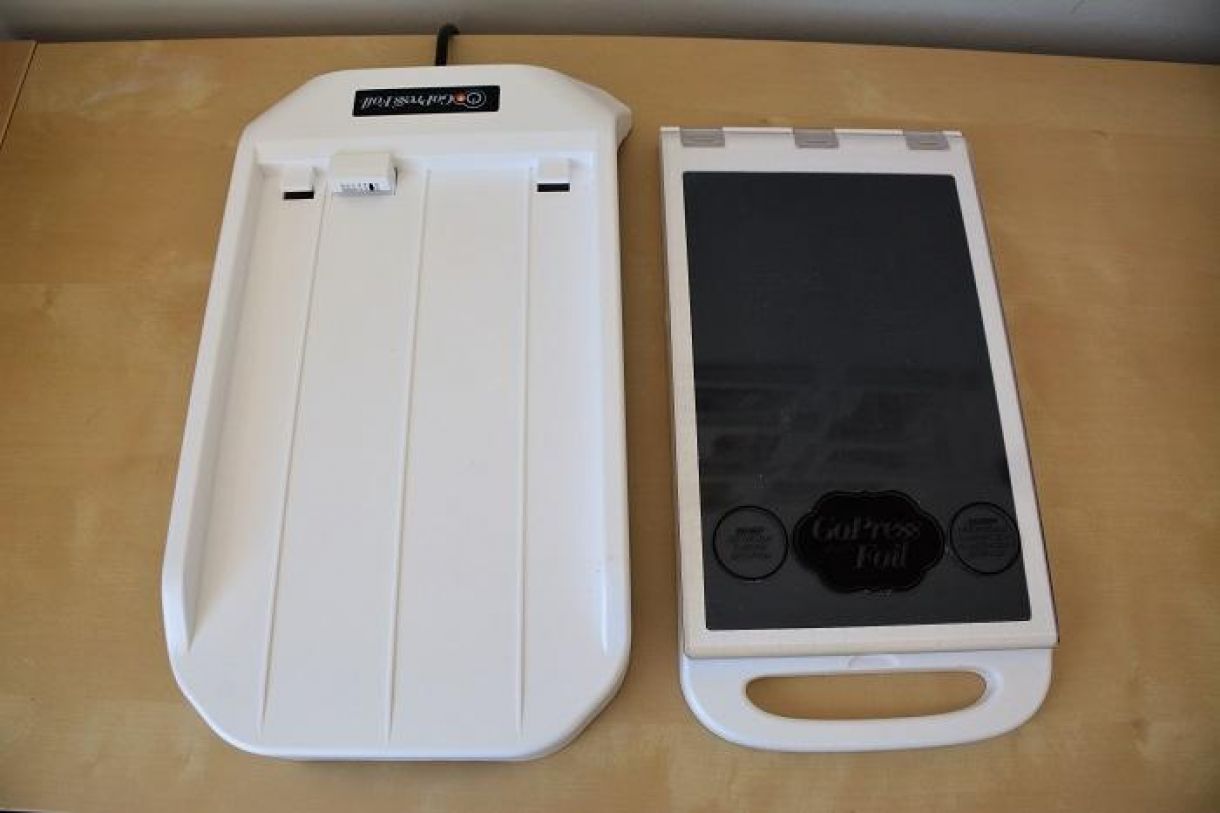 The machine consists of two parts, the base and a heated plate with a hinged lid, onto which you place a special foiling die to heat up before layering over foil and card. When plugged in a red light (the start button) is permanently on, you have to press this to start the heating process. It will flash red and turn green when the plate is at the correct temperature.
You need a die cutting machine to run the heated plate through to complete the foiling process. This is not as simple as it seems as each cutting machine is different so you have to add shims so the platform goes through your die cutter with the right pressure, not too much and not too little. This is a trial and error process which takes time, but once you know the thickness of shims required for your die cutter you should have no problem.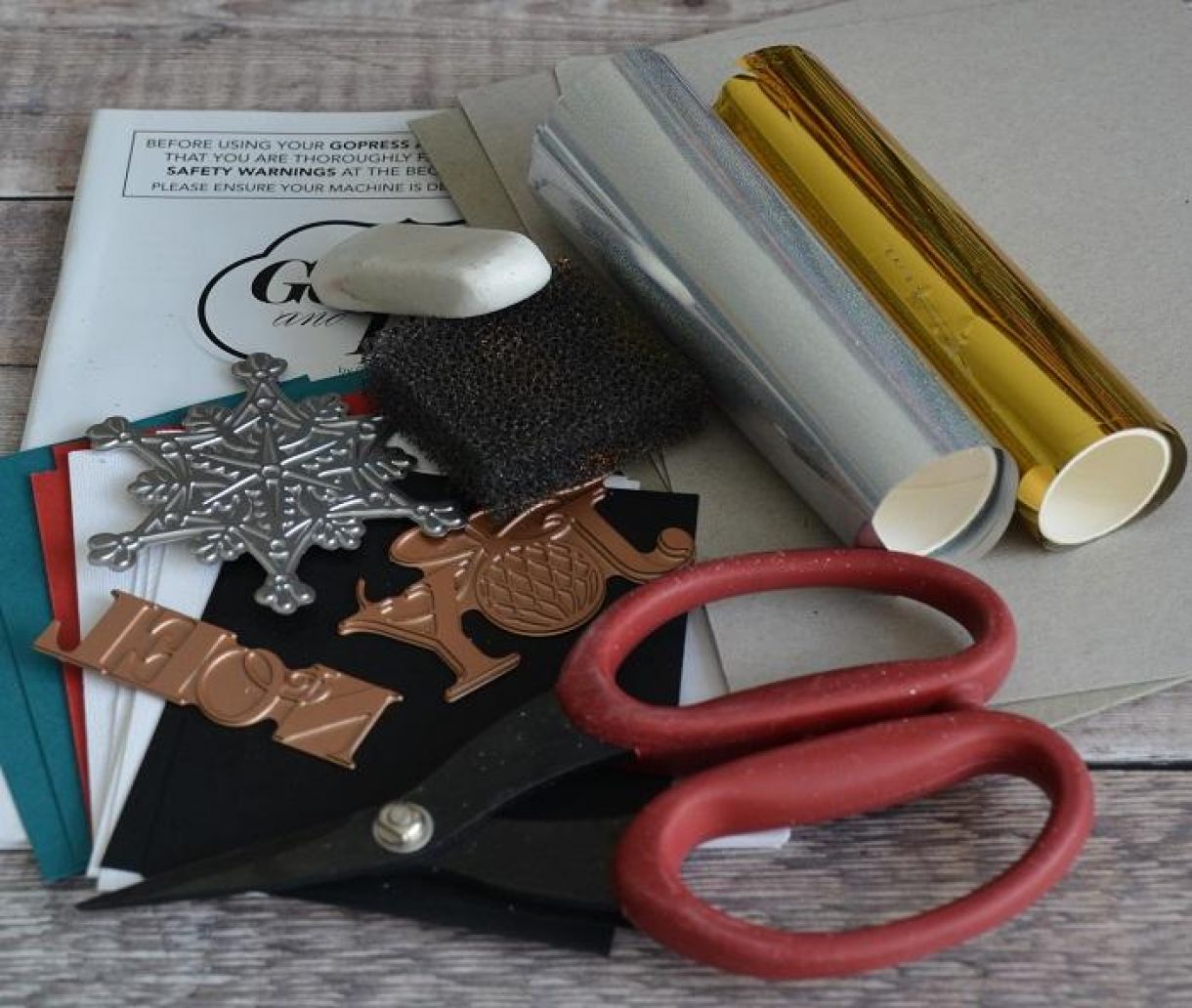 The picture above shows a few essentials I use for foiling - dies, foil, card, sharp scissors to cut the foil, a pencil rubber to remove any excess foil on the card, a rough sponge for buffing away loose foil from intricate shapes and three 300gsm shims to use with the BigShot.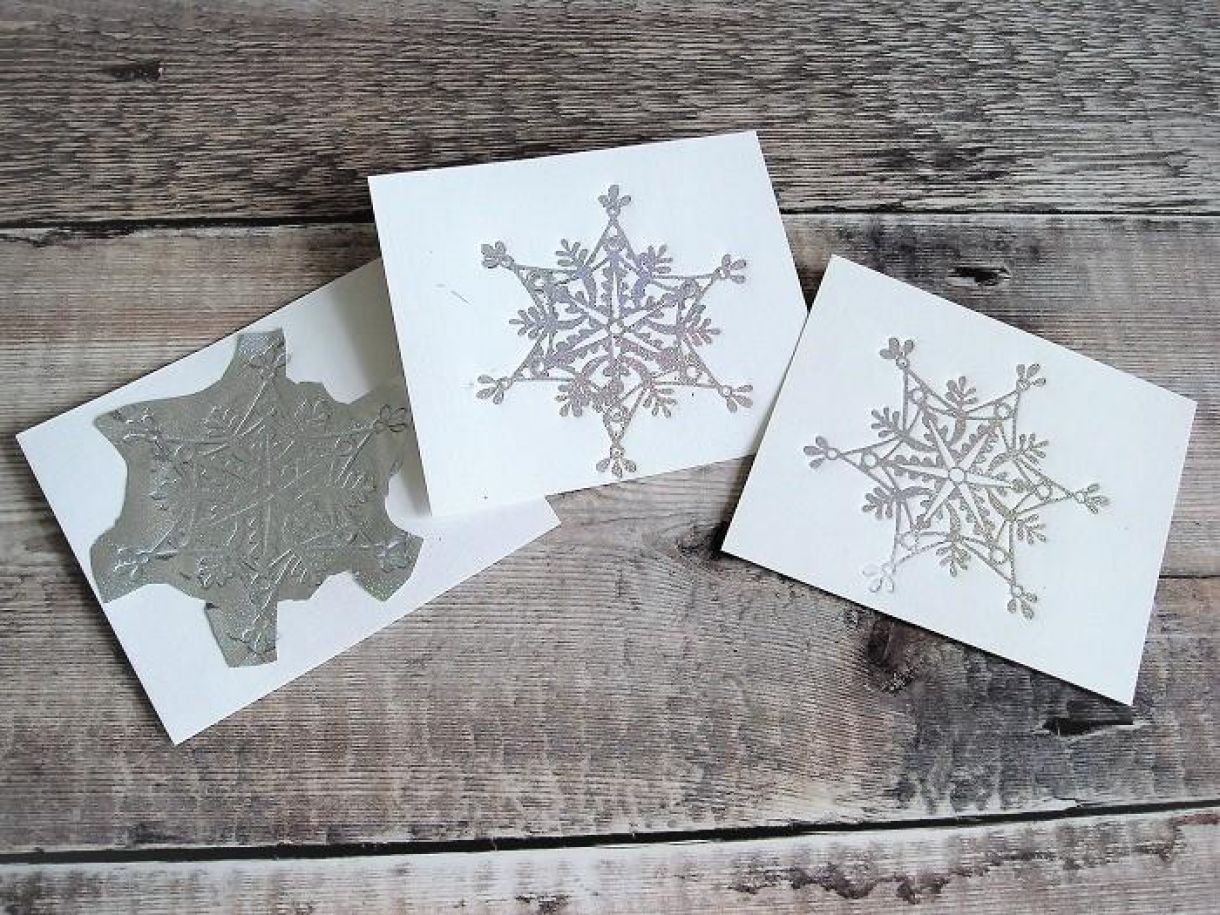 The foil has a shiny side and an adhesive side, the shiny side has to be placed onto the die and your card placed over the foil. I find the best way to get a clean foiled shape with little residue is to cut the foil as close to the shape of the die as possible. When the foil is removed from the card I rub the image gently with a rough foam pad to remove any loose bits of foil and remove any residue with a rubber. Above shows the three stages.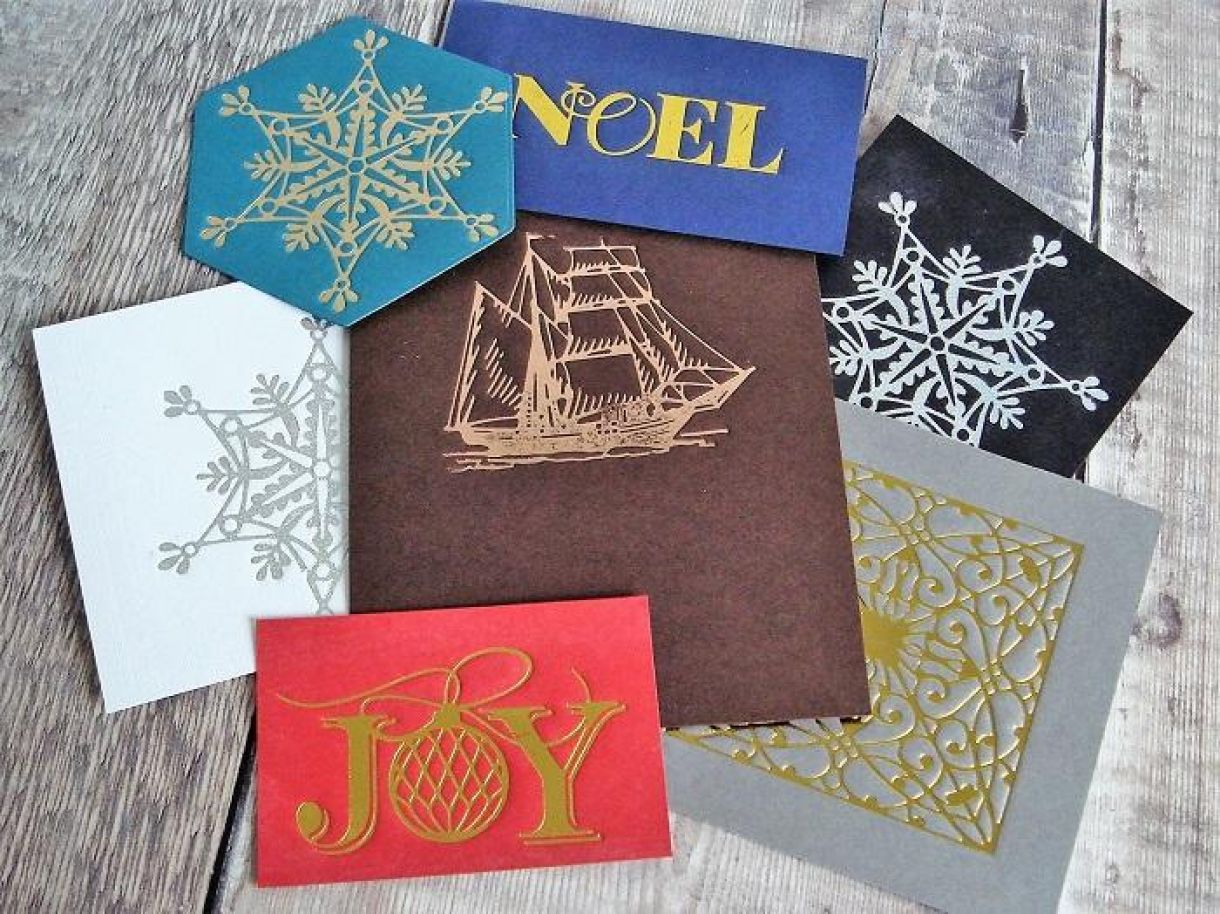 I find papermilldirect card ideal for foiling, even the textured cards work well for sentiments but you sometimes get a sketchy look on the textured card if the die has a large area of foiling. I used a selection of white textured card, coloured card both smooth and plain for the samples in this post.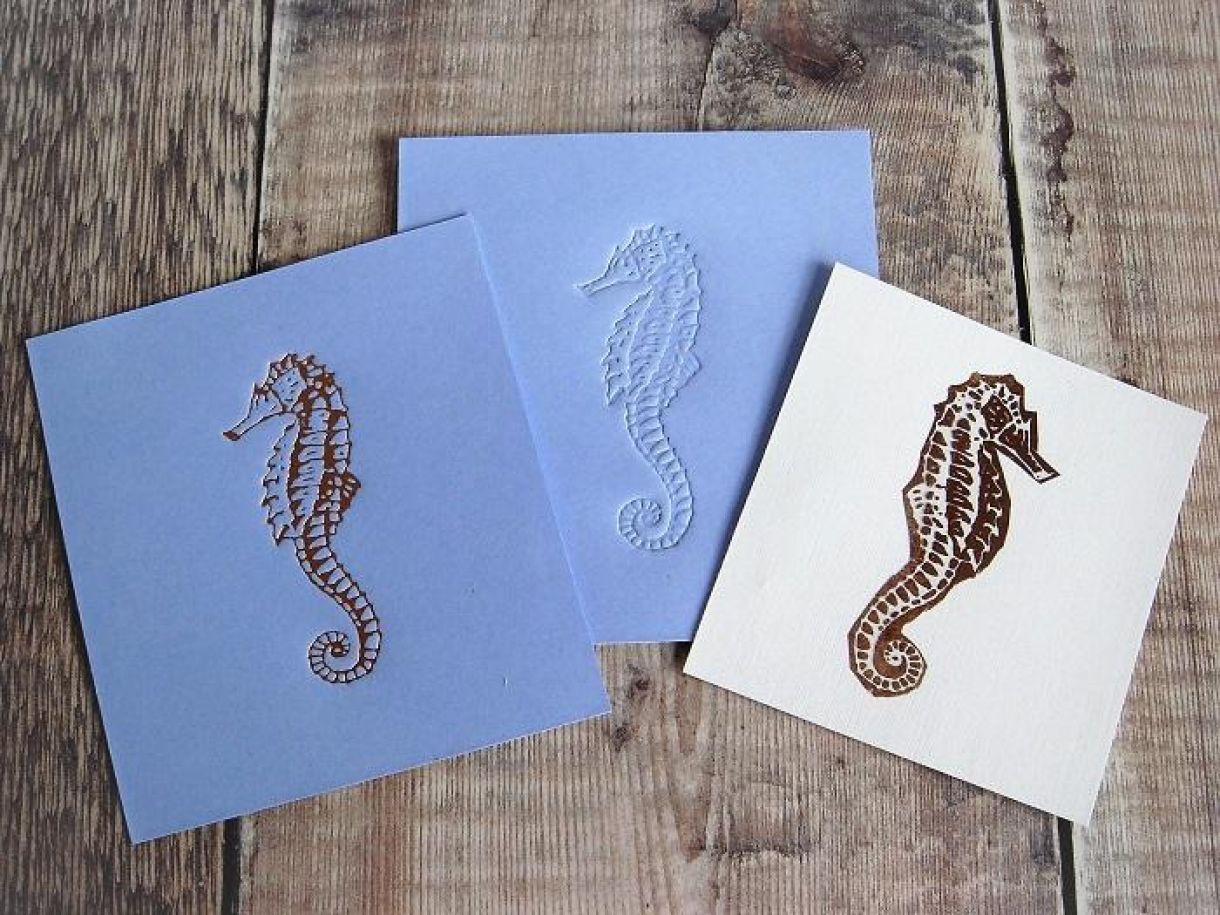 My overall view of the machine is favourable, it does have limitations for foiling onto card blanks as you are limited to small sizes, otherwise you get a crease mark on any card hanging over the edge of the platform. The foiling and letterpressing has been very successful. Above is a picture of a foiled piece, a letterpress piece and a piece using the used foil image.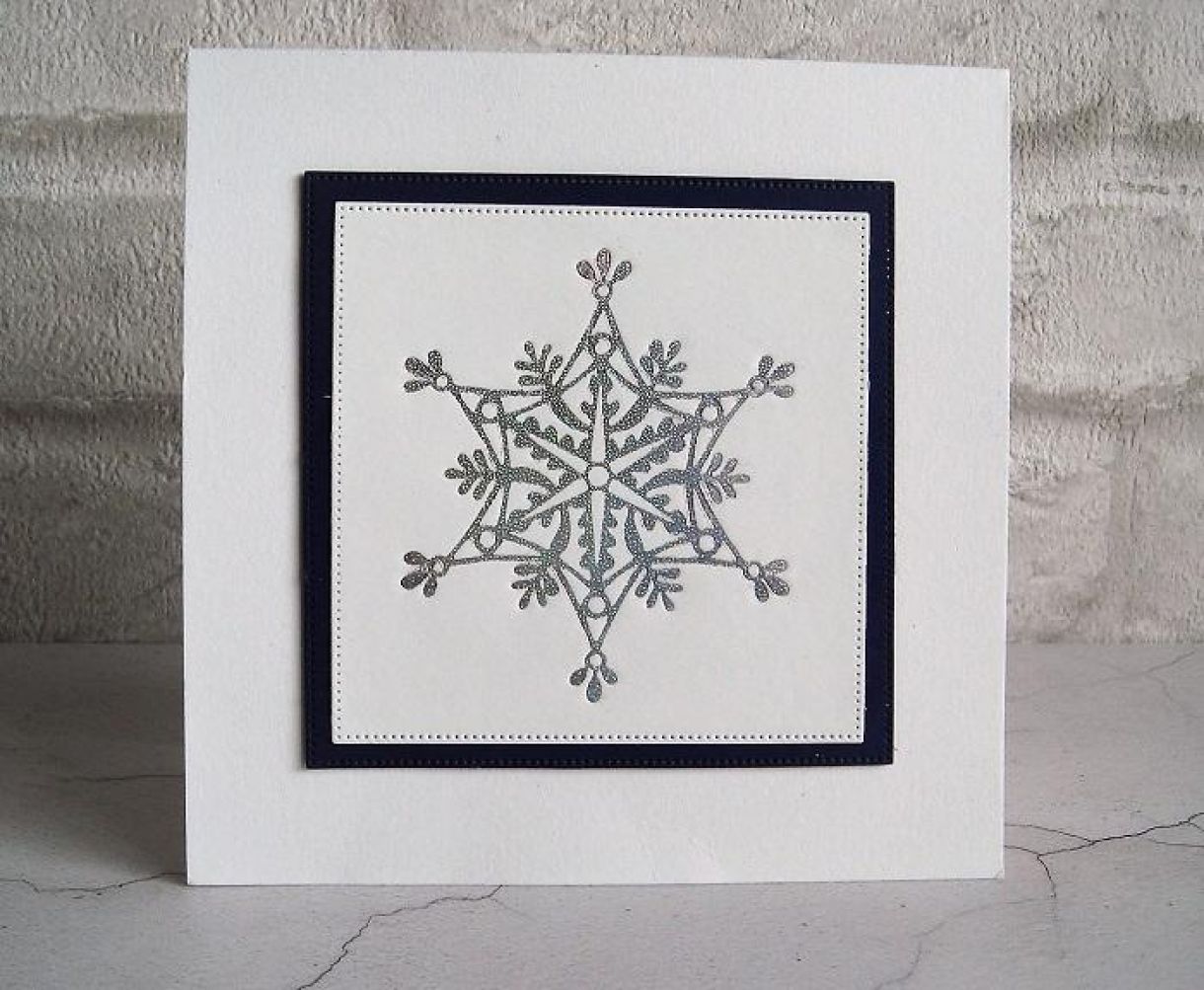 If you are struggling with your foiling machine don't give up, check out "How To" videos and keep trying. Like all new machines it is about practice and eventually using them becomes second nature.
Happy foilling!
Sylv xx