Envelope Flip Book
0
Posted on 24th March 2021 by Jane Taylor
Filed under Envelope Flip Book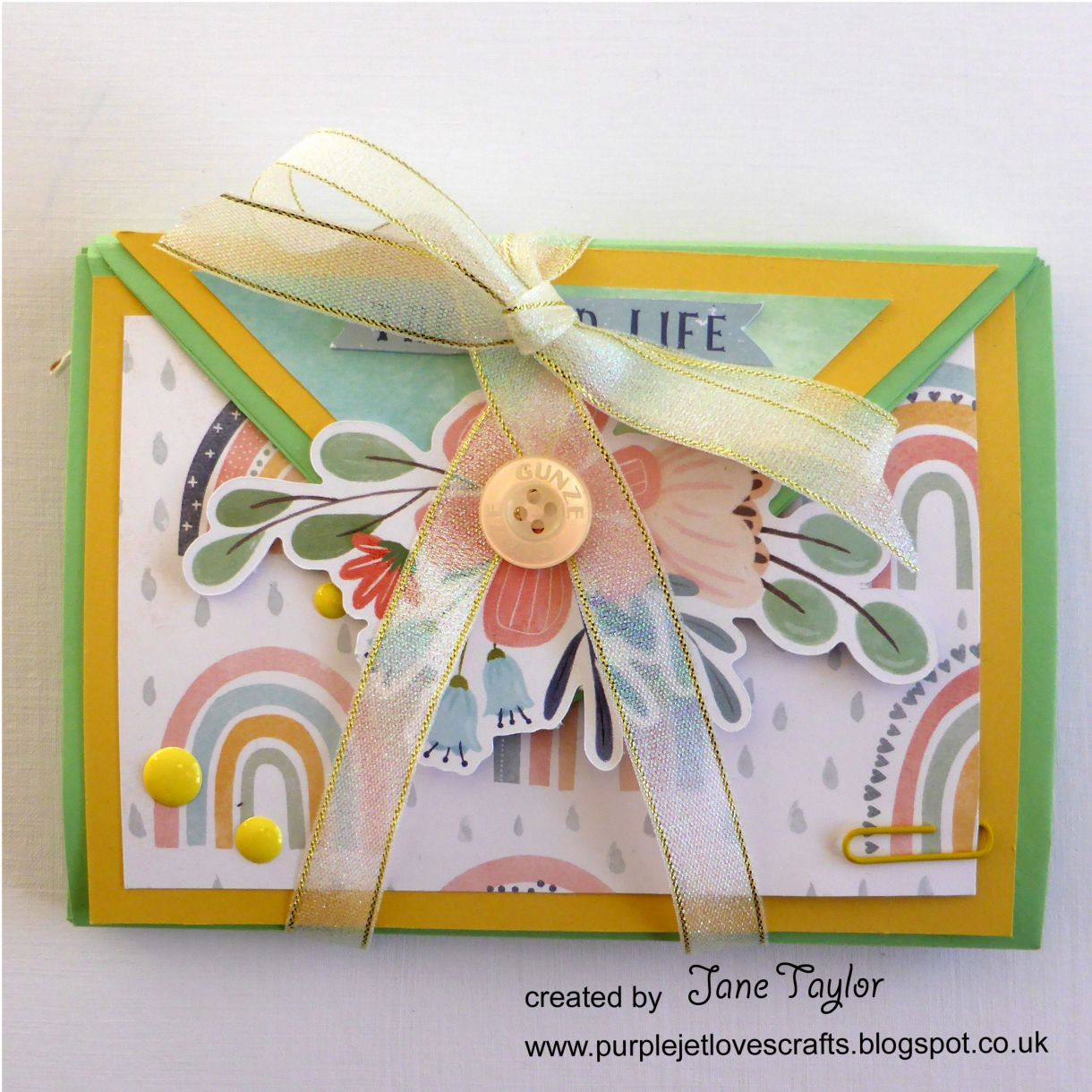 Have you ever created an envelope flip book? They are so easy to put together and make a wonderful gift. How about one for Mother's Day?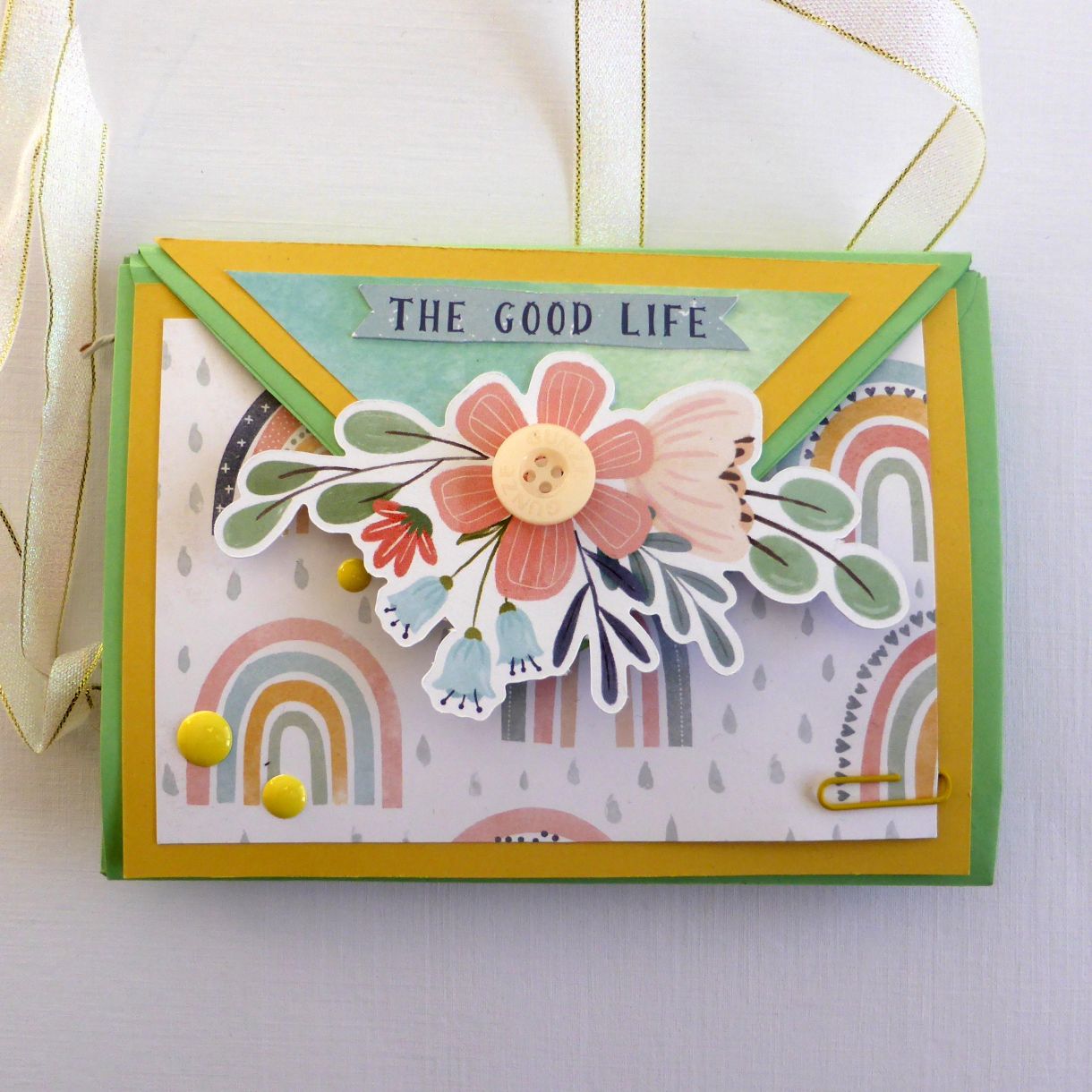 Papermill direct products you will need:
Envelopes - woodstock verde
Card - woodstock verde & woodstock giallo
You will also need:
Papers & ephemera- I used Cocoa Vanilla Day Dream
Embellishments like enamel dots, buttons, ribbons, twine, sequins, paperclips
How to construct the basic flip book:
Use four envelopes. Score & fold 0.25" from the envelope flap to make a gusset.
Butt each envelope up to the gusset and adhere together using the flaps.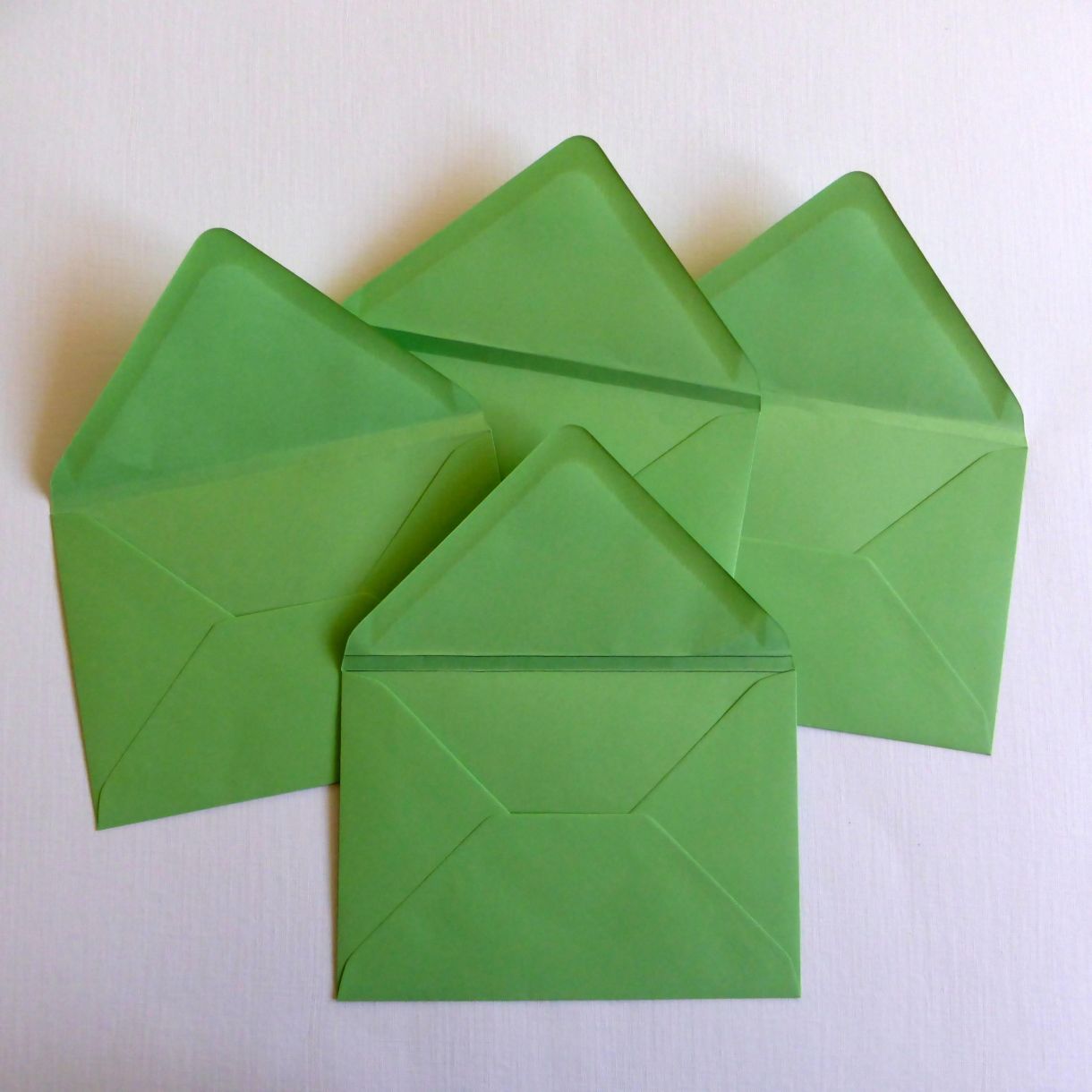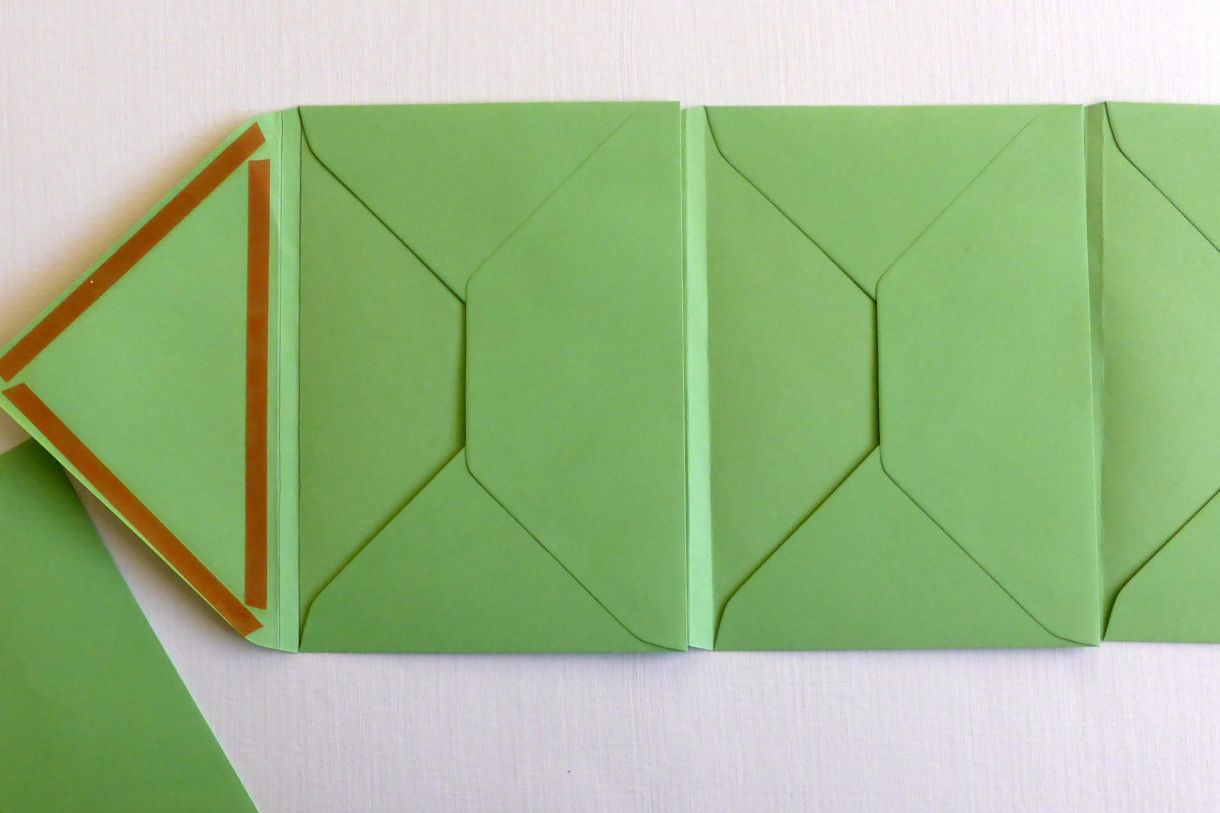 3. Fold up to form a booklet. One side of the booklet will have ready made pockets to pop small memorabilia or gifts inside.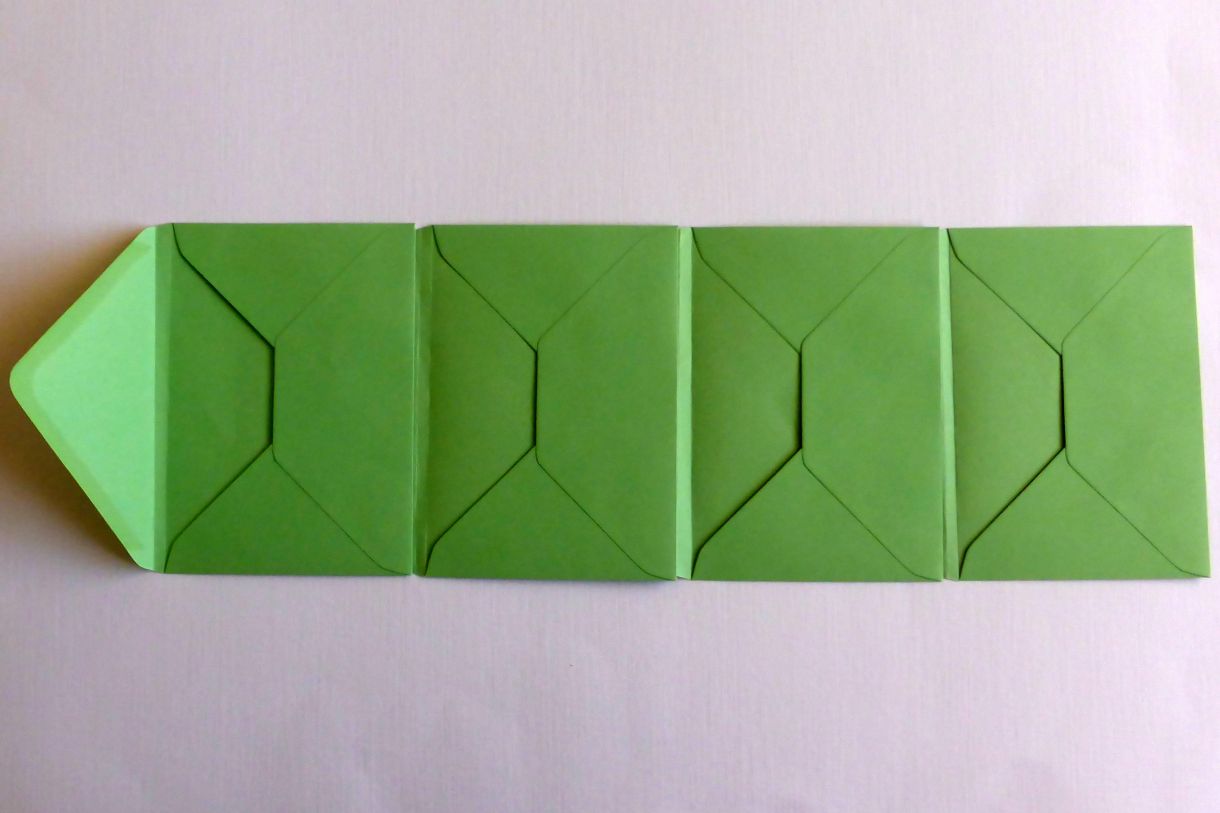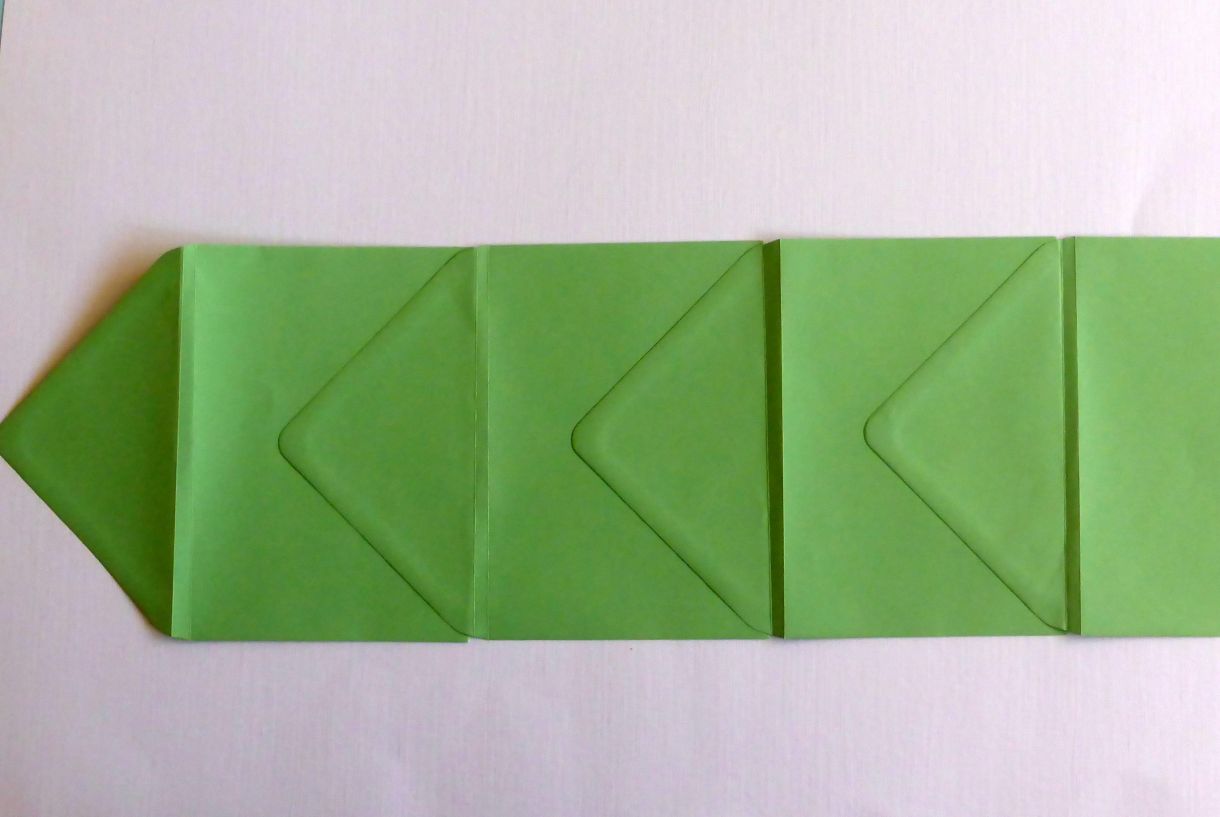 Decorate the booklet:
Cut four cards 3.5" x 6". Cut two from the green and two from the yellow.
Cut patterned paper 3" x 5.5" and adhere to the cards.
Punch a half circle and then adhere these cards to the pocket side of the flip book.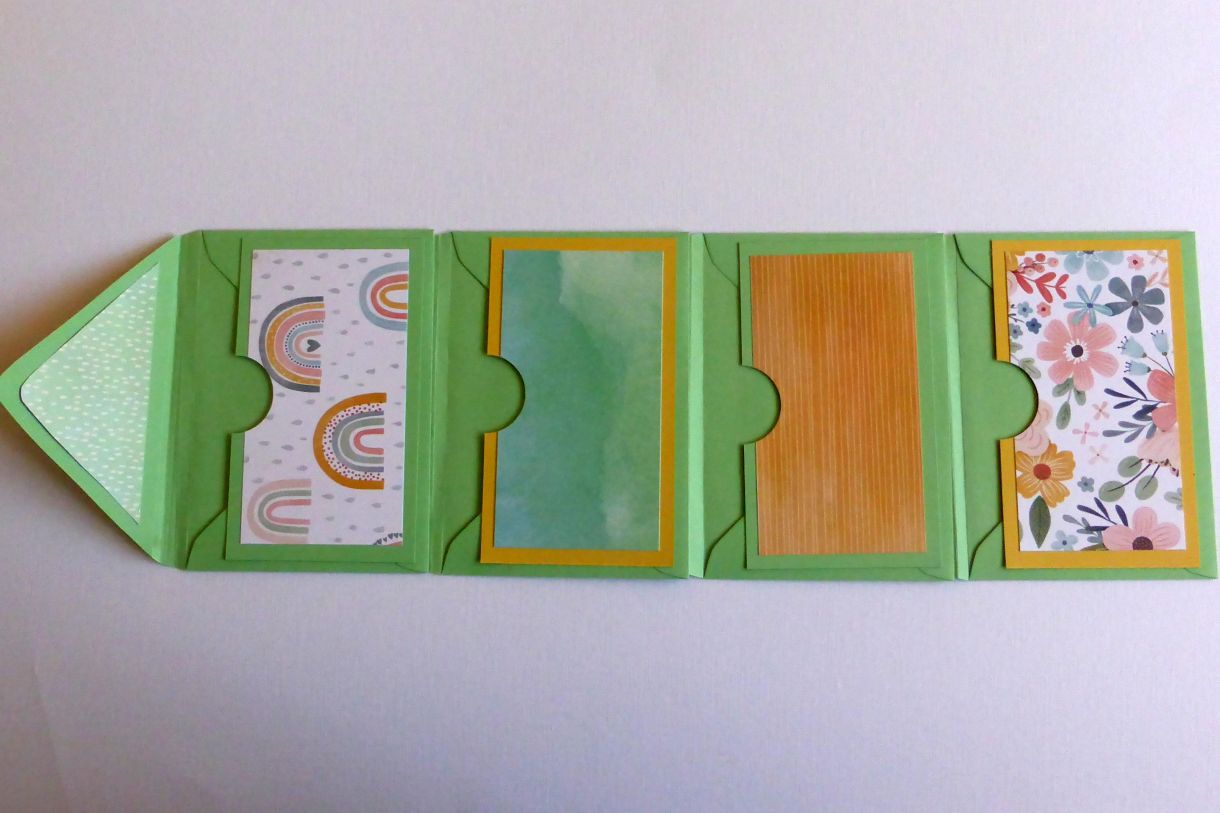 4. Cut four cards 4.25" x 6". Cut two from the green and two from the yellow.
5. Cut patterned paper 3.75" x 5.5" and adhere to the card.
6. Adhere these cards to the back of the flip book.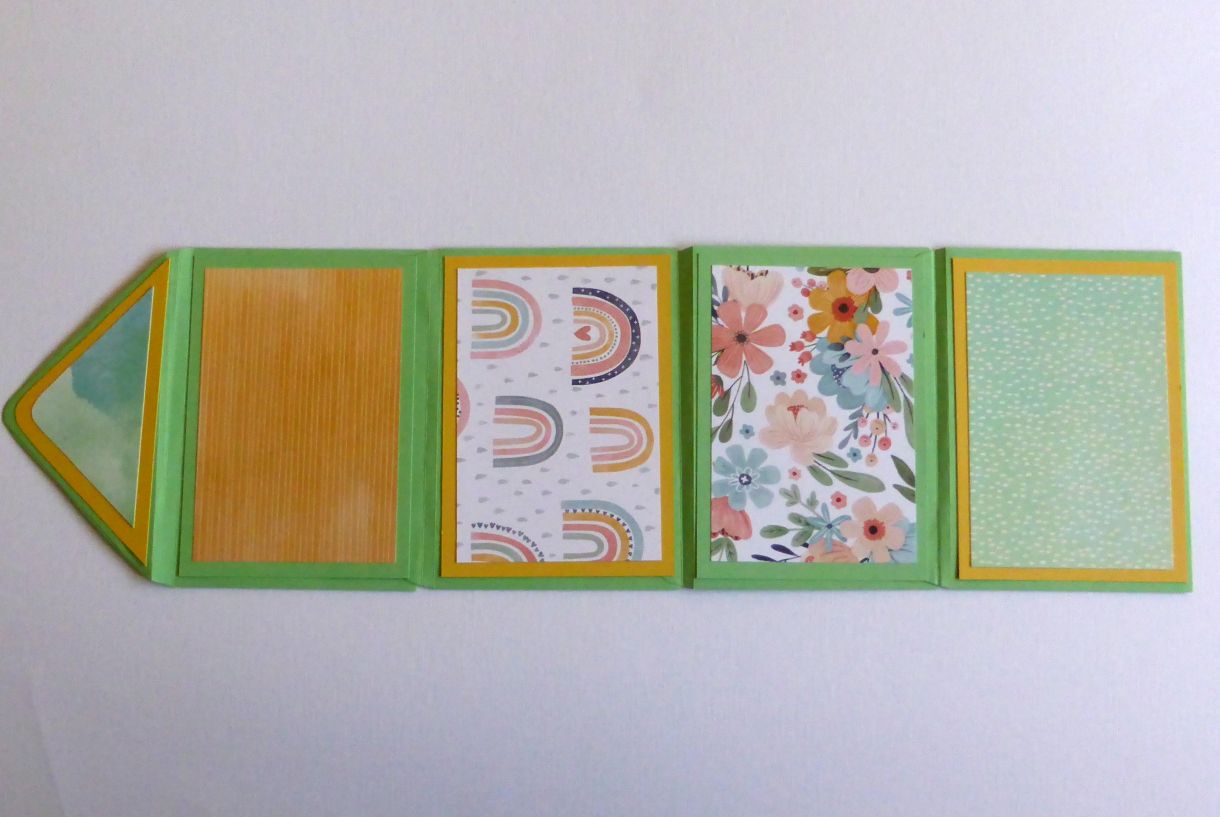 7. Cut cards for each side of the front flap. Use the flap to draw round to get the shape correct and then cut inside this line to ensure there is a border once the card is adhered.
8. Use the card flap to draw round onto patterned paper and once again cut inside the line.
9. Adhere to the front and back of the flap.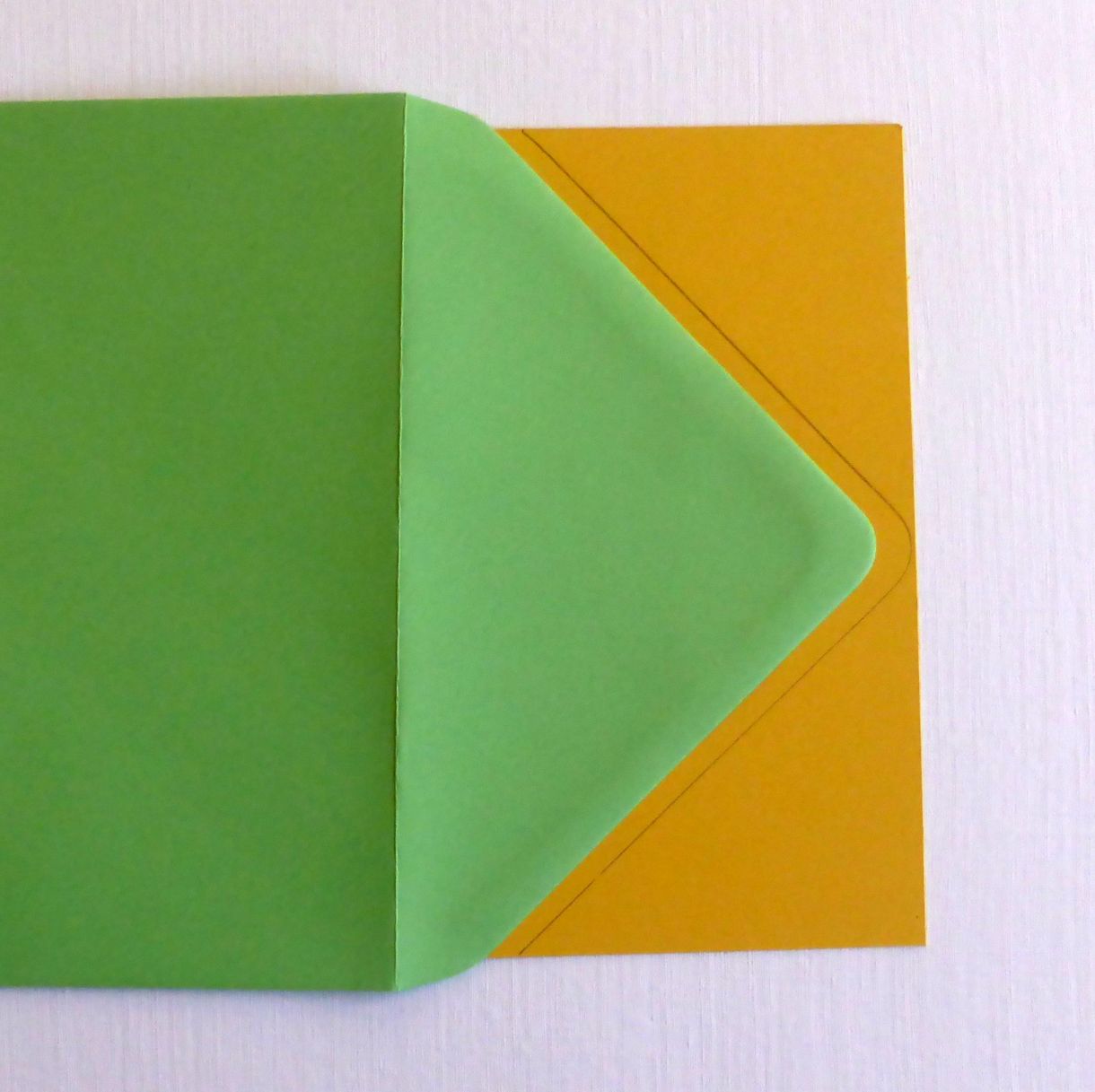 10. Decorate and add extra pockets, flip pages etc as desired. I added tags, a sequin shaker pouch and some extra flip pages.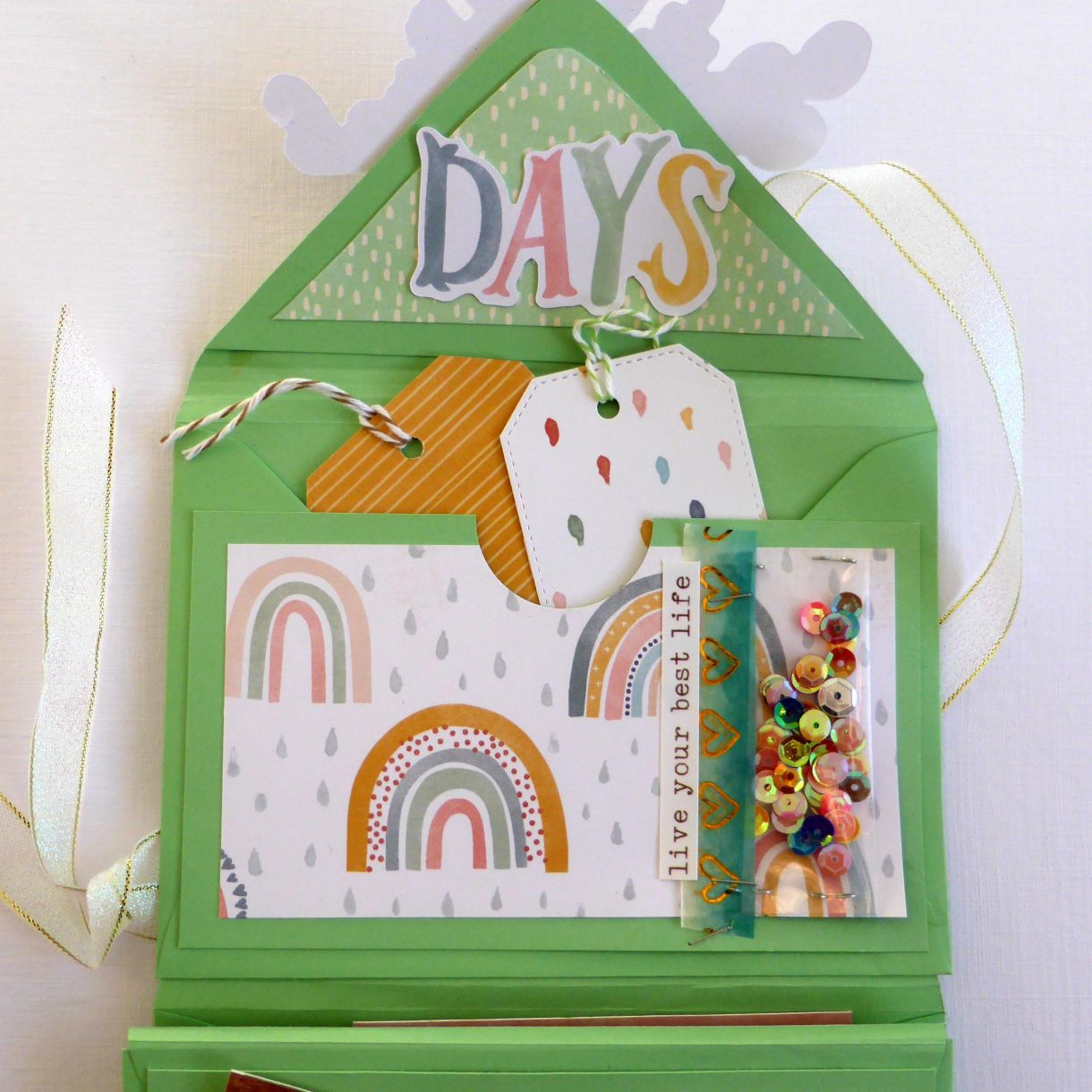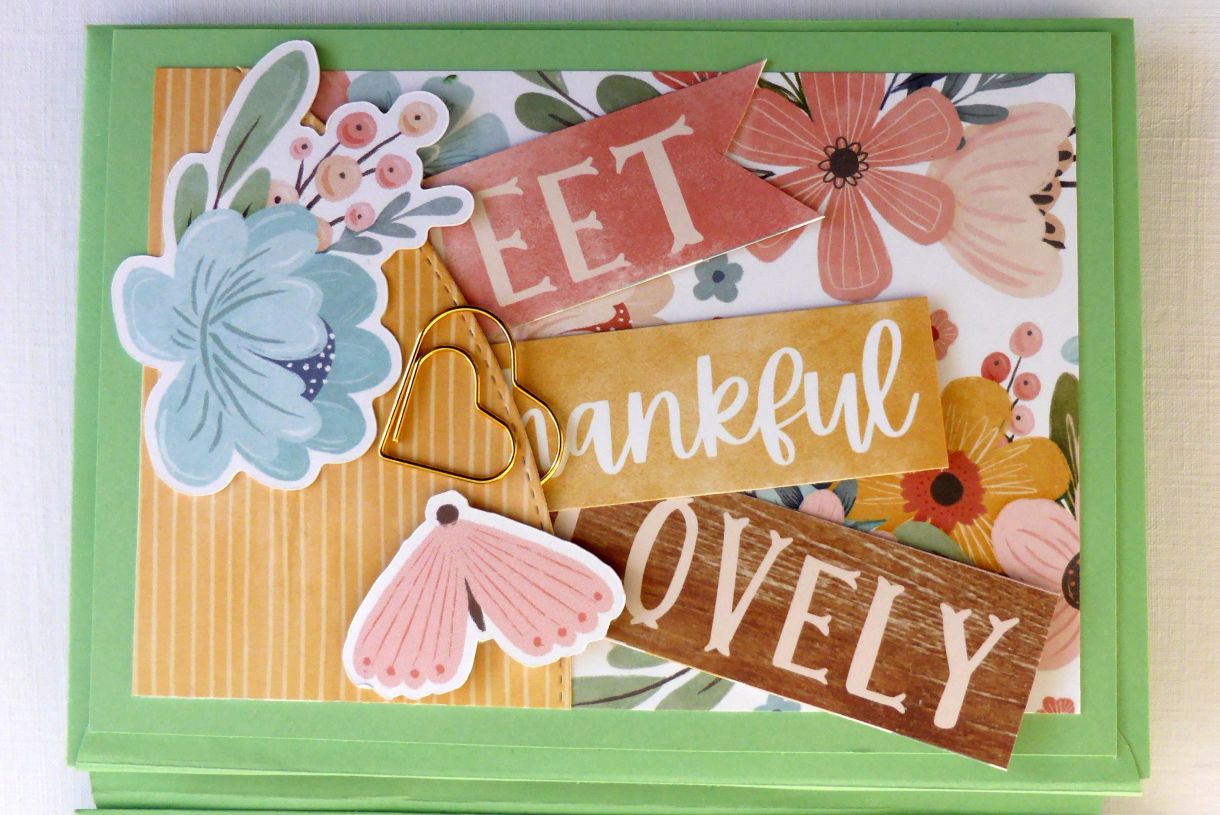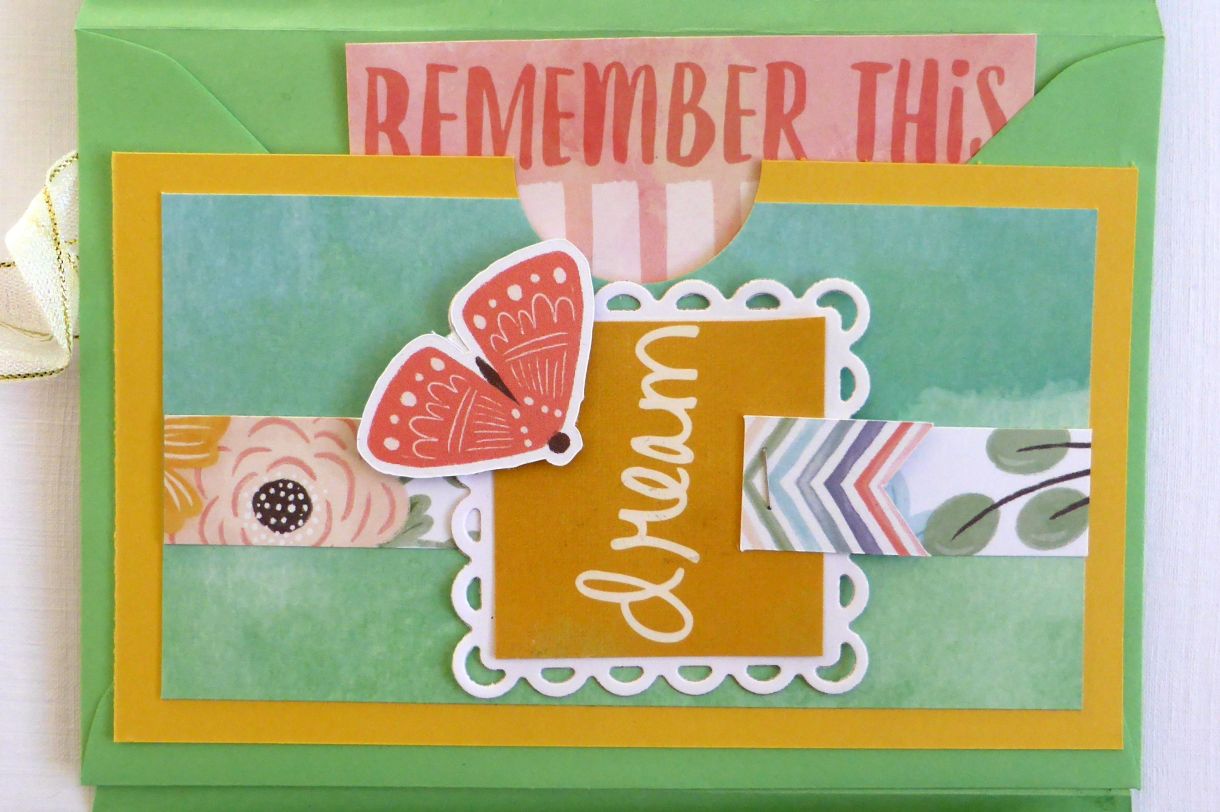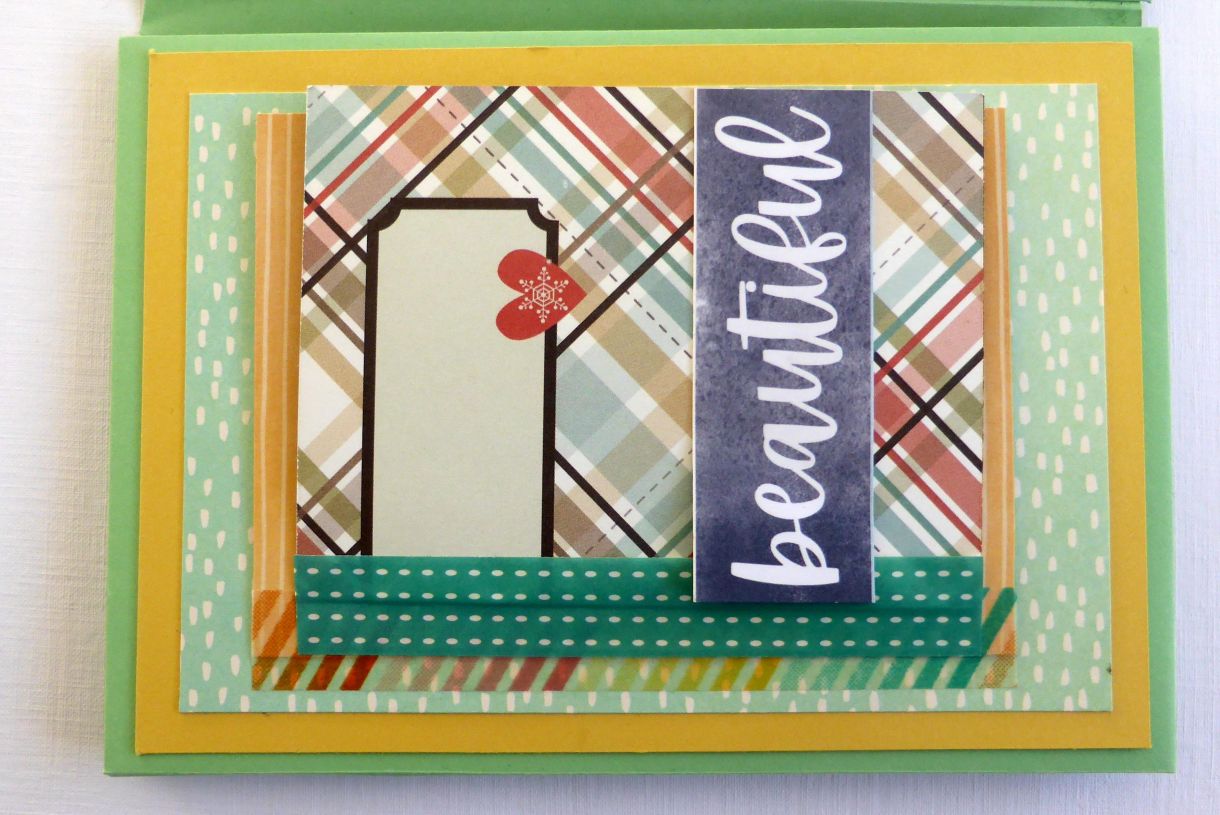 I used washi tape to add some extra flip pages.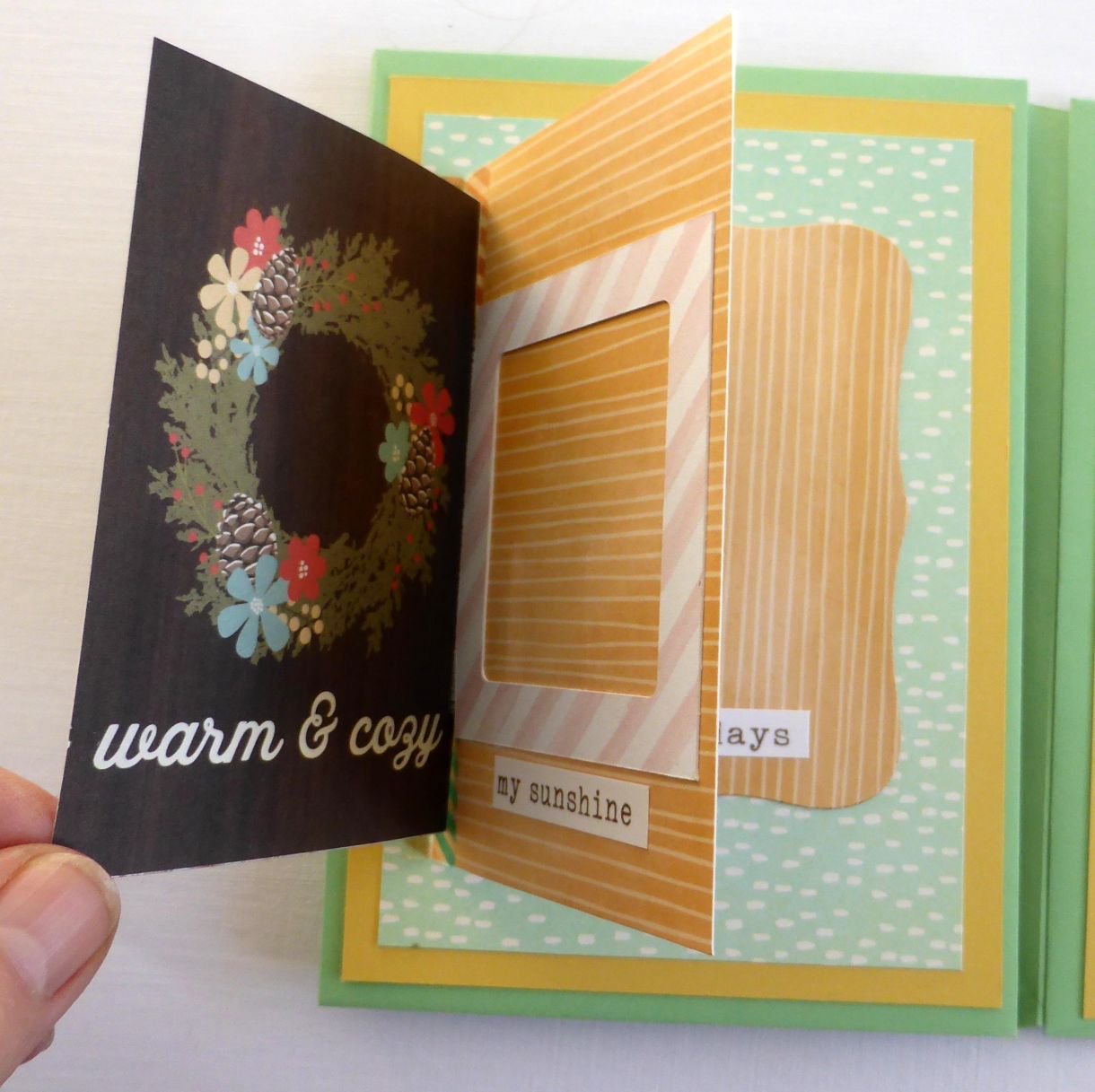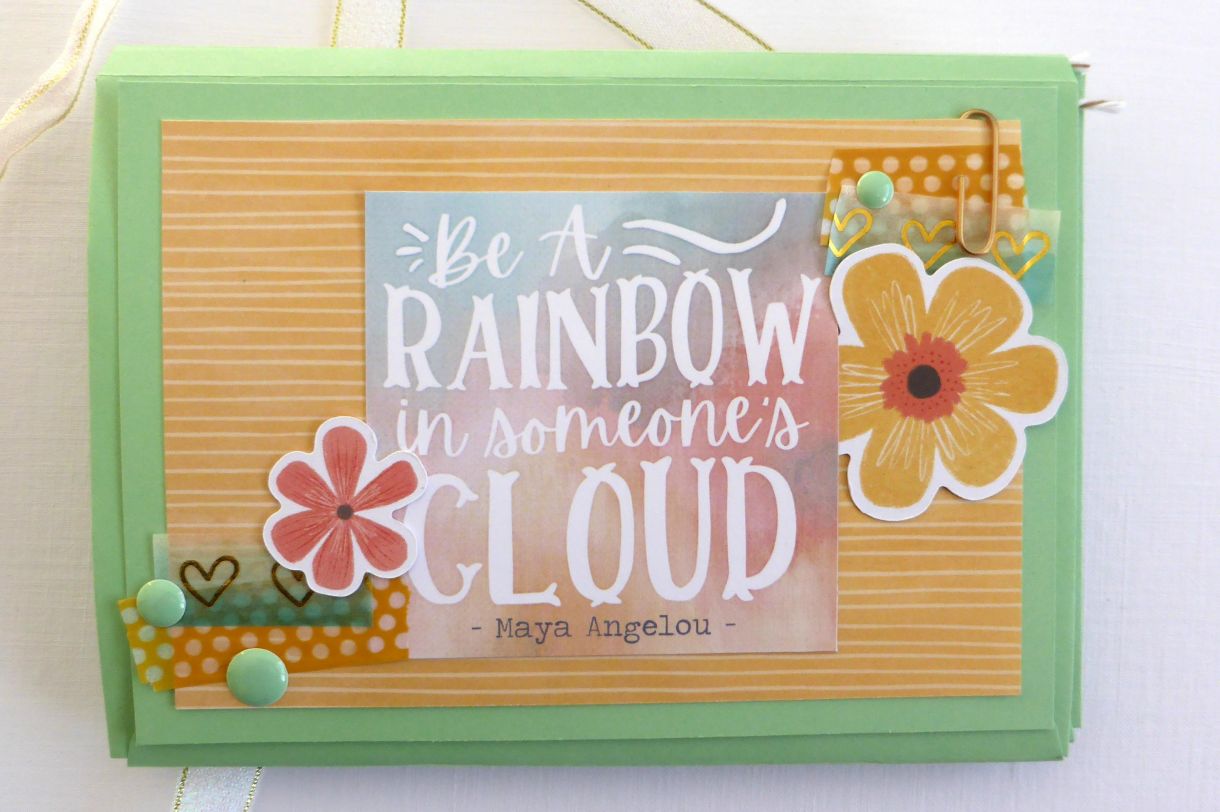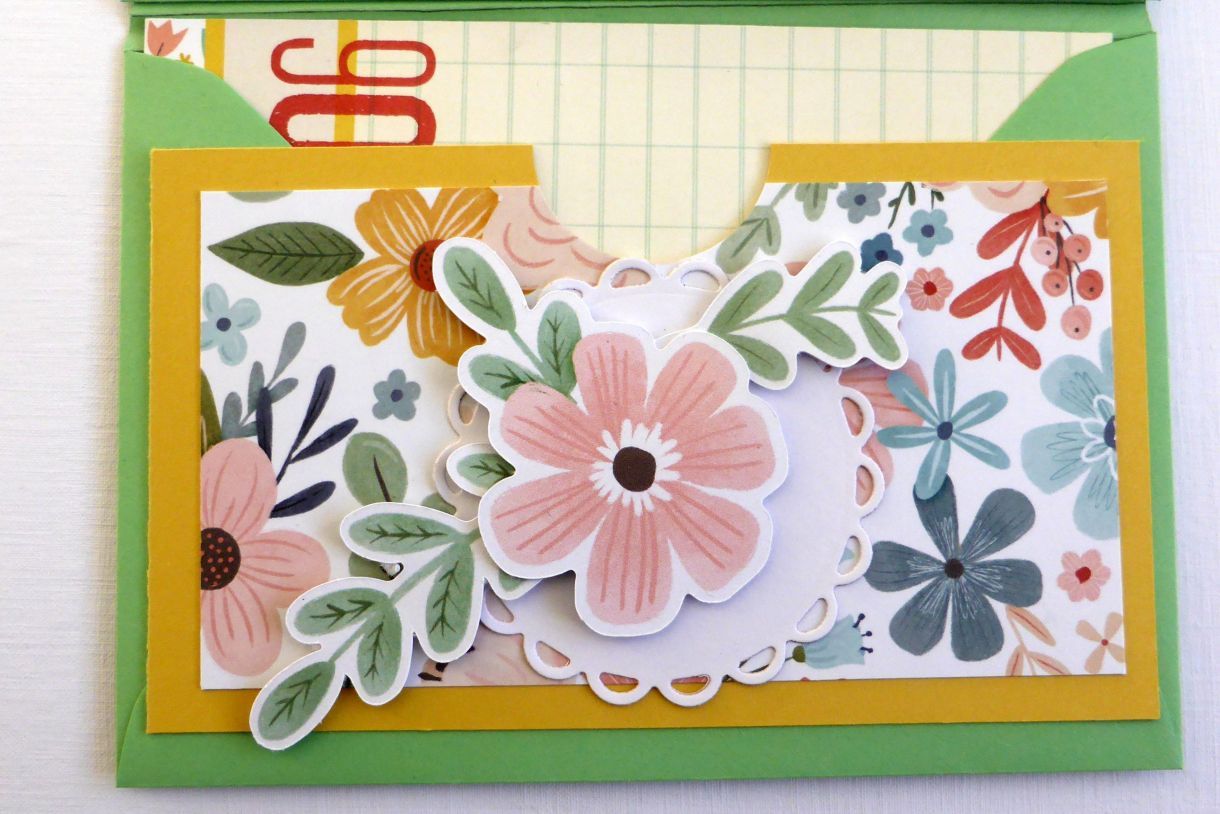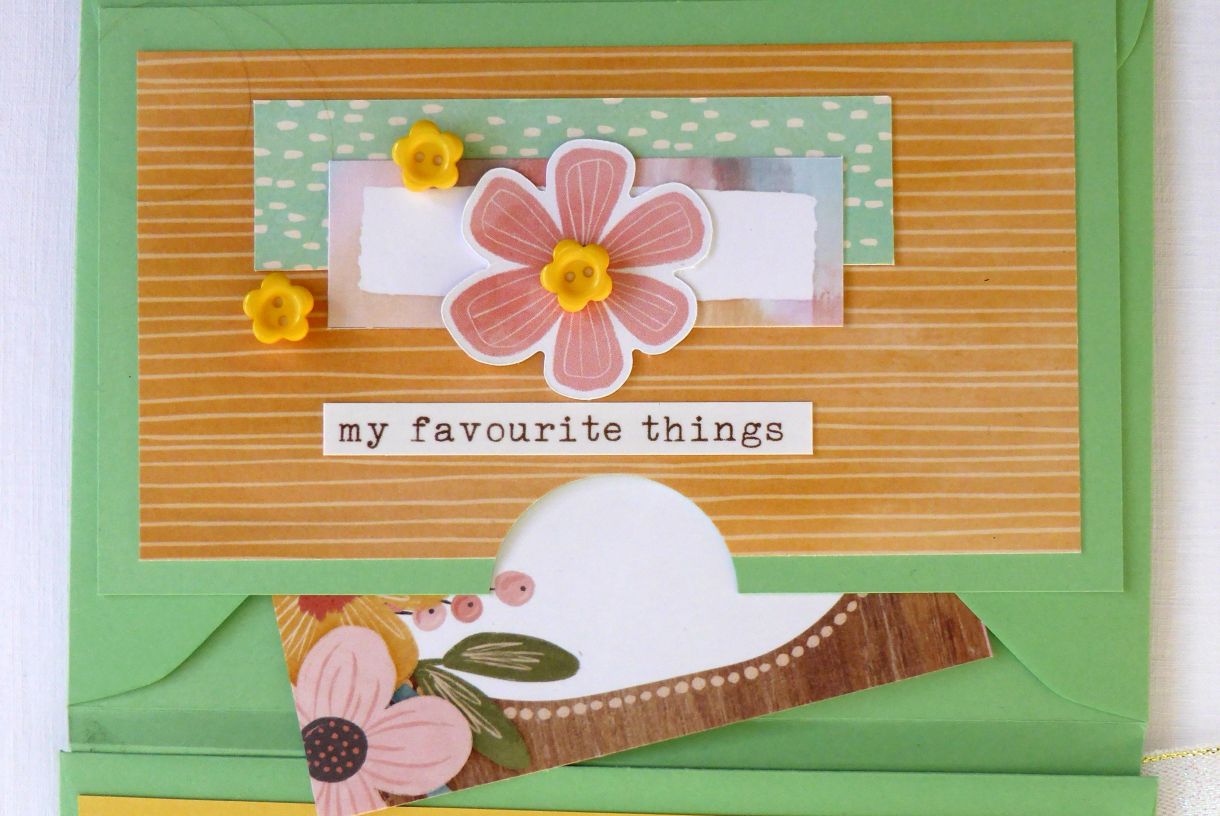 The next two photos show how the flip book looks opened out.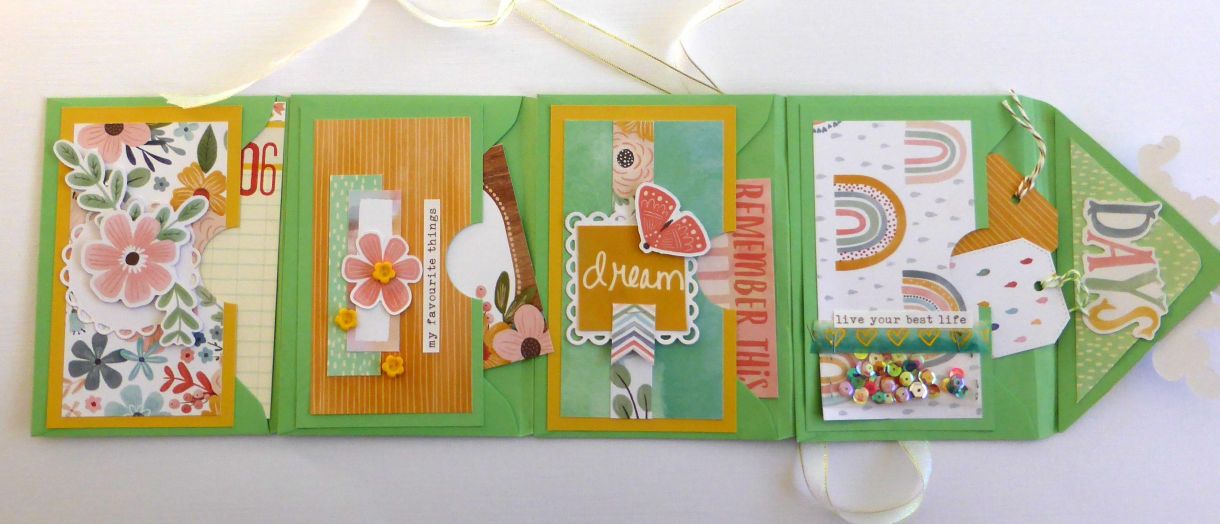 I love to personalise envelope flip books with photographs tucked into the pockets and journalling on the tags. They make an amazing gift for any occasion - an engagement, a special birthday or just to keep memories alive about a holiday or day out.
If you create an envelope flip book inspired by this post please share it on social media using #papermilldirect
Thanks for looking today. Stay safe and keep crafting!
Jane x